I don't know about you, but as a toy photographer I can be a little biased towards the toys I pick up to photograph. If you have been following the blog for awhile or even just follow me on Instagram, you'd know that I photograph almost entirely LEGO. However, you'd also notice that I've never photographed a single product from the LEGO Friends line. Not to be confused with the two sets LEGO created for the TV show F.R.I.E.N.D.S of which of I have taken many. Today, I am talking about the LEGO Friends Friendship treehouse and it has single handedly changed my mind about the LEGO friends line.
LEGO Friends
Before, I get into the actual Friendship Treehouse review. Let's quickly talk about the LEGO Friends line. Maybe, you are like me and have never taken the time to really look at the Friends line. Let me be frank, LEGO designed these sets to appeal to girls. It launched in 2012, and while I've never purchased a set they are pretty popular. In contrast to the regular old LEGO city sets or the LEGO sets most people think of LEGO Friends as more brightly colored. If you are the kind of toy photographer that is more interested in bringing toys into the real world this might be a knock on the LEGO Friends sets. For, me this is a bit of a turn-off. The LEGO Friends sets also come with Minidolls instead of Minifigures. Mini dolls have fewer points of articulation, significantly fewer parts that are interchangeable, and are slightly taller than your regular old minifigure. They can be cumbersome for a toy photographer used to the minifigure, used to more points of articulation. For me photographing a Minidolls is very similar to photographing Playmobil something I don't do often, but enjoy all the same. Now, on to the actual review.
Friendship Tree House 41703 By The Numbers
1114 Piece Set
4 Minidolls
21 Stickers
3 Extra Mini-builds
The Minidolls
This set comes with four mini dolls. The LEGO Friends has always been about diversity and this set was part of a re-launch in 2022 where LEGO added new characters to the FRIENDS line to be more inclusive. There's Jackson who is wheelchair-bound, wearing a varsity jacket and jeans. There's Mia with her red hair, overalls, and plaid shirt. There's River with black pants, a T-shirt, and a red flannel on top. And Finally, Olivia has been keeping protective gear on. Mia and River both come with alternate facial expressions. Mia can either be happy or mischievous and River is either happy or frightened. And Olivia comes with a bee-keeper helmet and her regular head, while the minidolls have less articulation than minifigures, I do think these are very photogenic figures.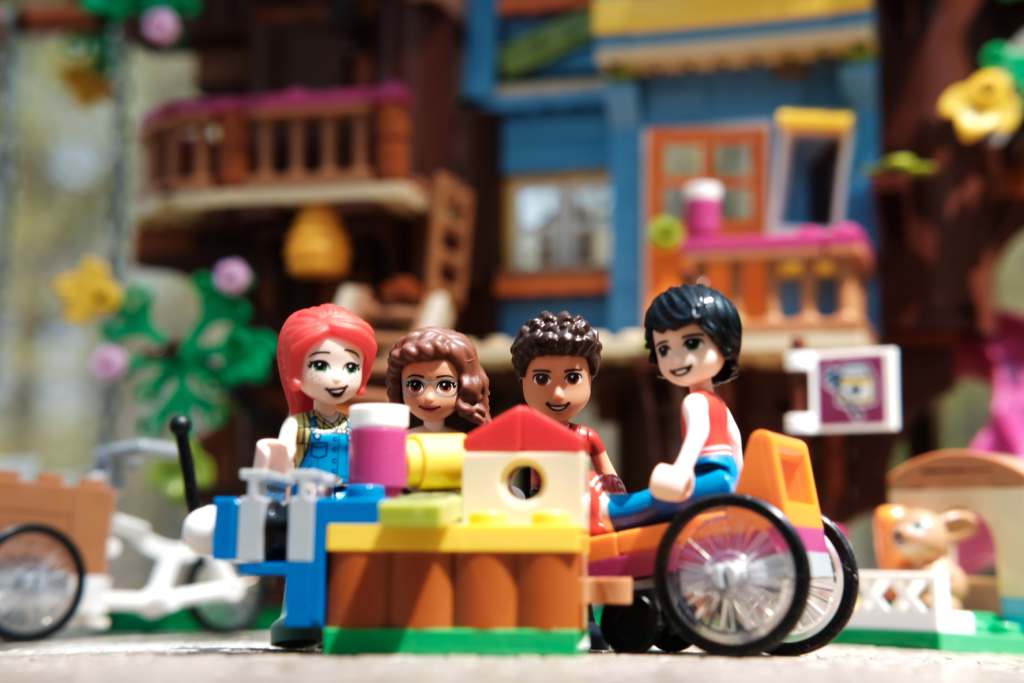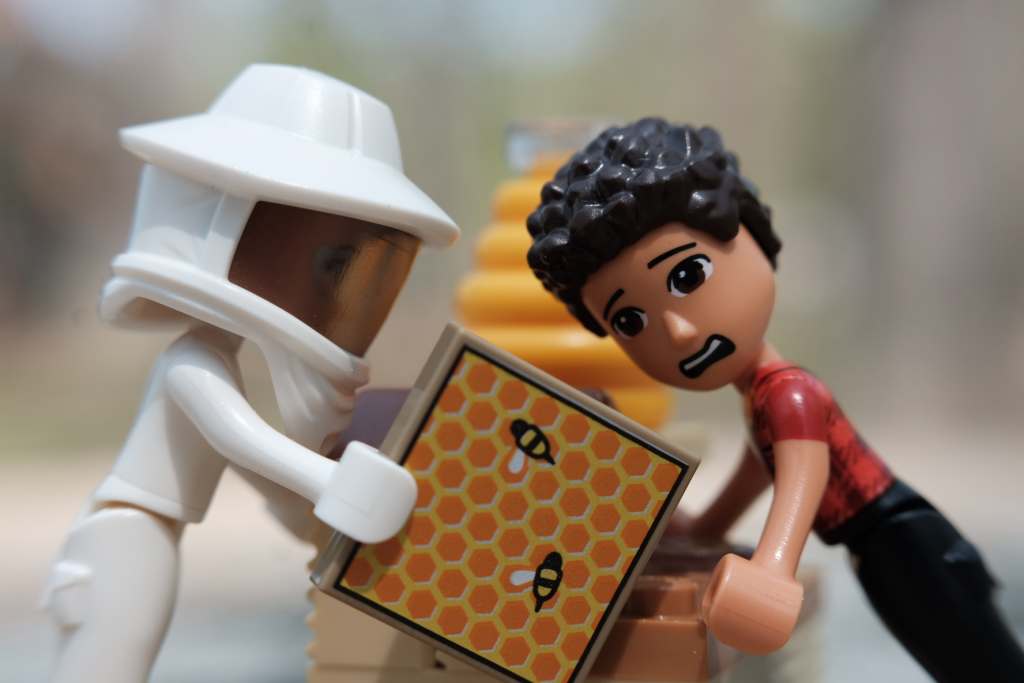 The Build
Honestly, this was a very fun build. I am a fan of the size of this build. It's big but not too big. It's tall but not wide, so it doesn't take up too much space on the shelf, which I am very happy about. If you watch the LEGO Friends show, then you'd be very familiar with the treehouse. As the show goes on the Friendship Treehouse has expanded. This is its biggest state. I also like how the Friends have added things to the treehouse to accommodate Jackson their new friend. By adding a wheelchair lift. There are so many hidden gems and cool features. From the hidden QR code in a birdhouse, a railing that turns into a ladder with a swivel to the colors indicating it's half painted. Truly a nice touch. Any kid would be happy to have this as their tree house, honestly, I'm jealous of the LEGO Friends.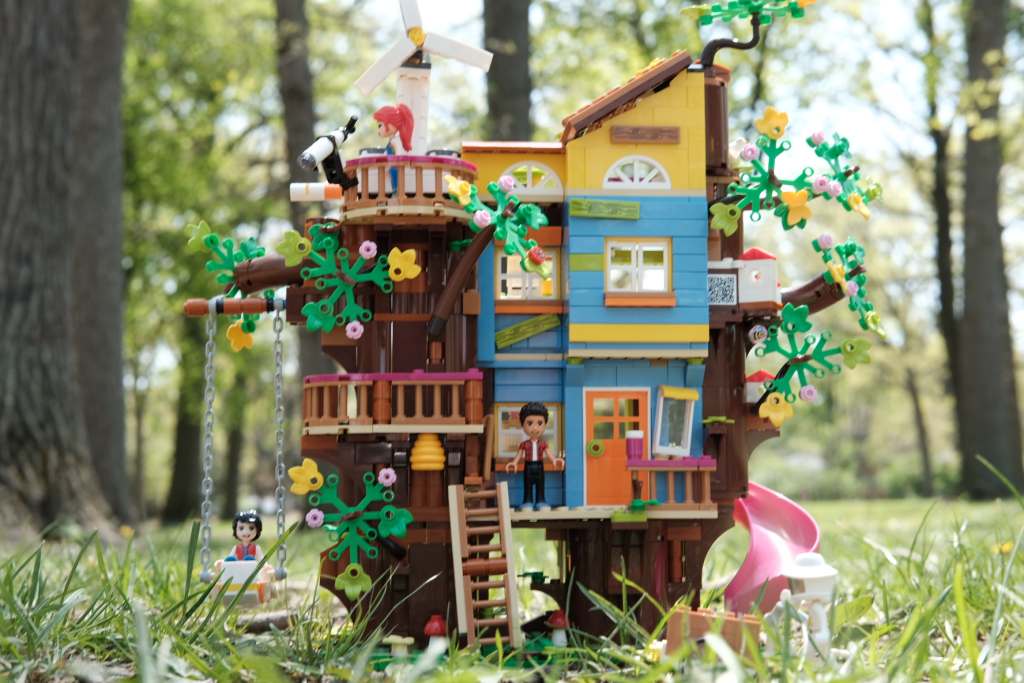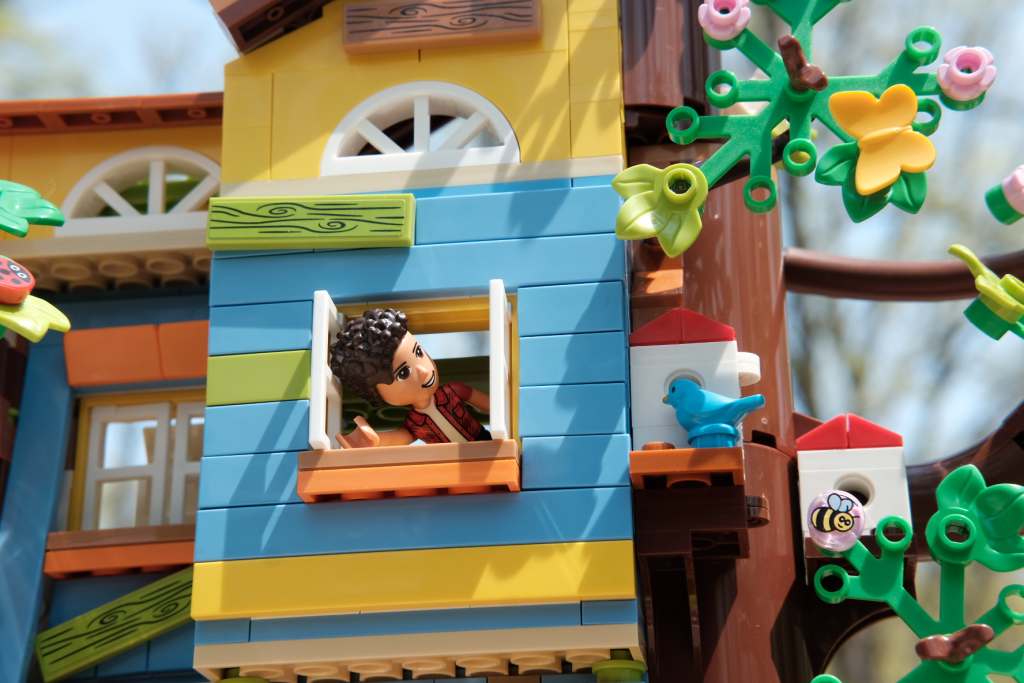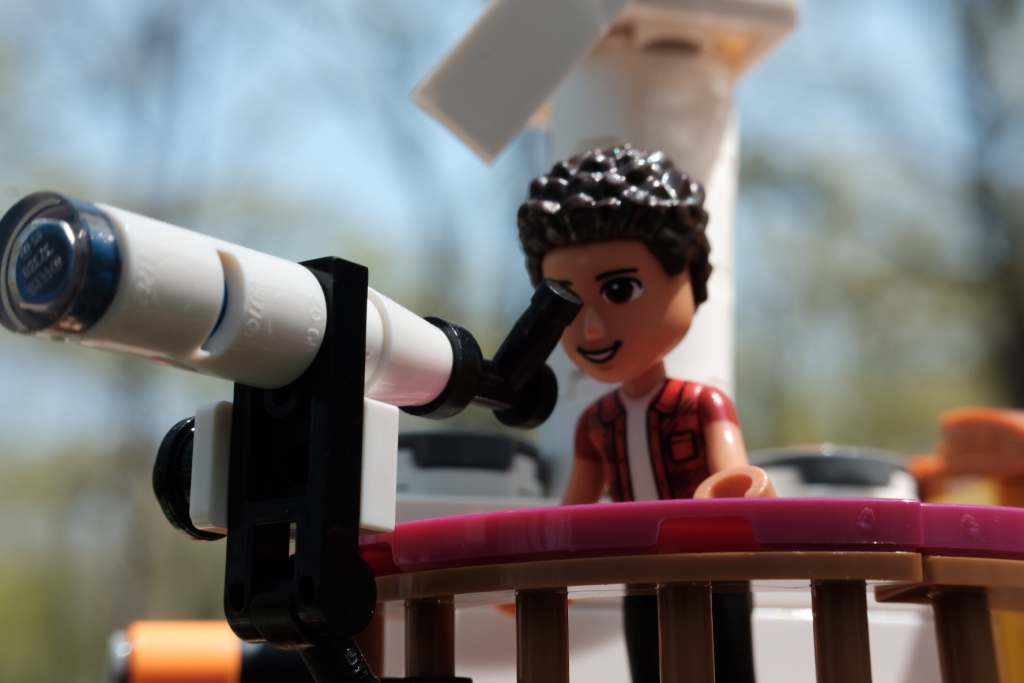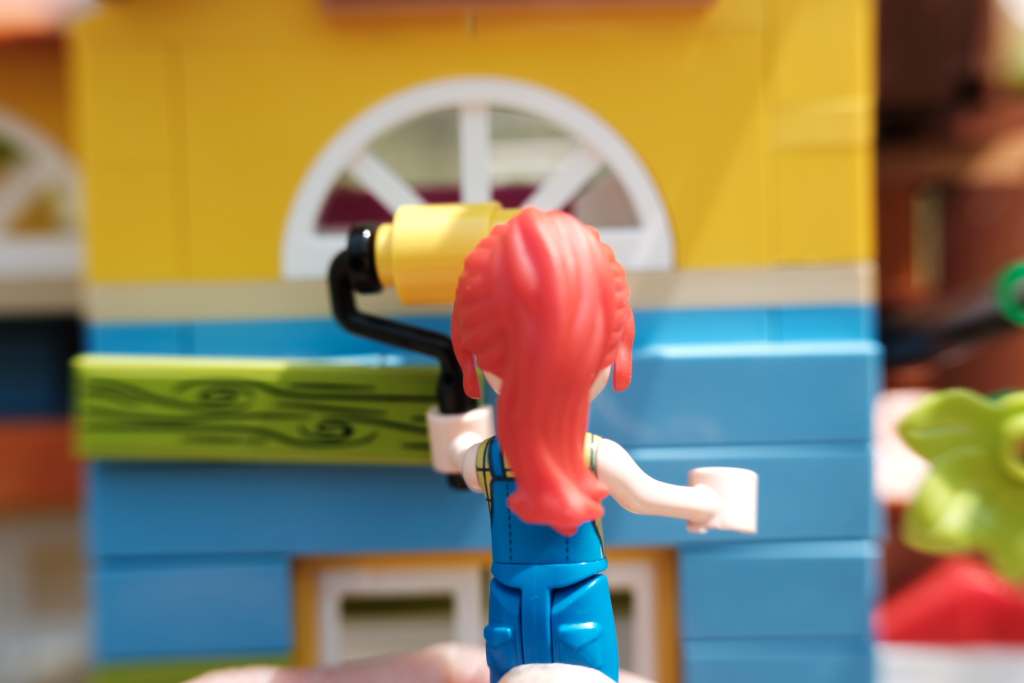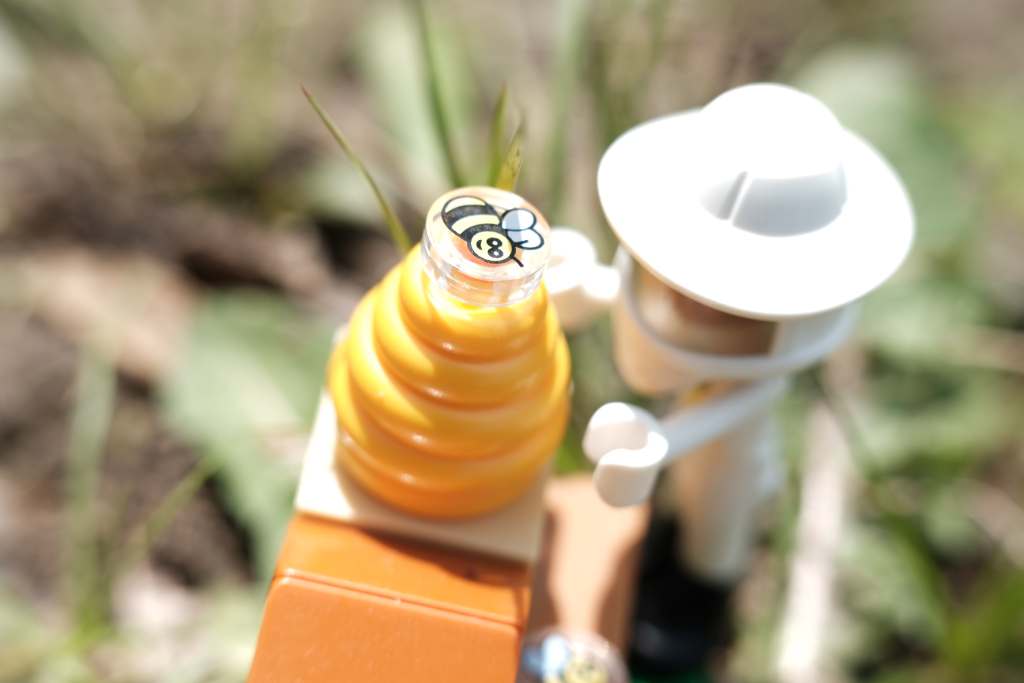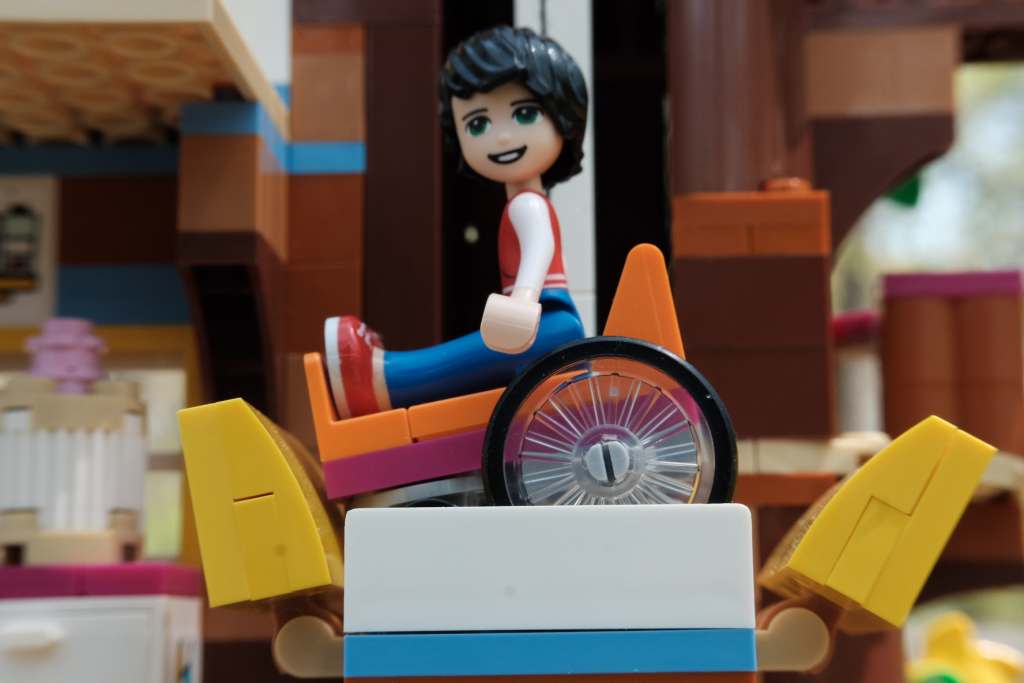 The Back Side of The House
From the back of the tree house, you can see that there are four rooms. Three bedrooms, a little kitchen area, there is even a little tiny bathroom on the bottom floor. This treehouse comes with all the amenities one could ask for. There's a slide to get down faster. A swing for air time. An observatory to look at stars and it's all powered by a wind turbine.
My Final Thoughts
This set is just plain cool. I love how the Treehouse is sandwiched between two big tree trunks. The designers really put a lot of thought into making it a believable tree house a bunch of friends could build. Initially, I thought the bright colors would bother me, but it actually just makes me happy. I like how it's half painted, and how it feels lived in. When you look at this build you can imagine the Lego Friends, like Olivia, River, Mia, and Jackson hanging out here. For me, this is one of the coolest sets I've built. It's different from Marvel, Harry Potter, and Star Wars. It's different from the flowers, mosaics, and cityscapes. It's quirky, colorful, and fun, and I think that the photos that come from the set, and its accessories will naturally feel that way. I don't know what the future lies with me and the LEGO Friends, but just know I am a fan and I'm glad I gave this set a chance.
Check out our other LEGO Friends Reviews