Hi! We're Rebecca and Beth from the Team GB Olympic minifigure series. You may have seen our photos on Instagram and Flickr. We're very excited that LEGO created a set related to our favorite sport, gymnastics! Today we get to explore this new set, Stephanie's Gymnastics Show (LEGO Friends set #41372).
We arrived at the gym and met the mini dolls: Stephanie and Mia. They're so tall (and skinny)!
Next we played with the ribbon. Rhythmic gymnastics is a separate sport from artistic gymnastics, so we've never played with rhythmic equipment before. Rebecca had fun with it, though trying to keep the ribbon moving and off the ground is harder than it looks!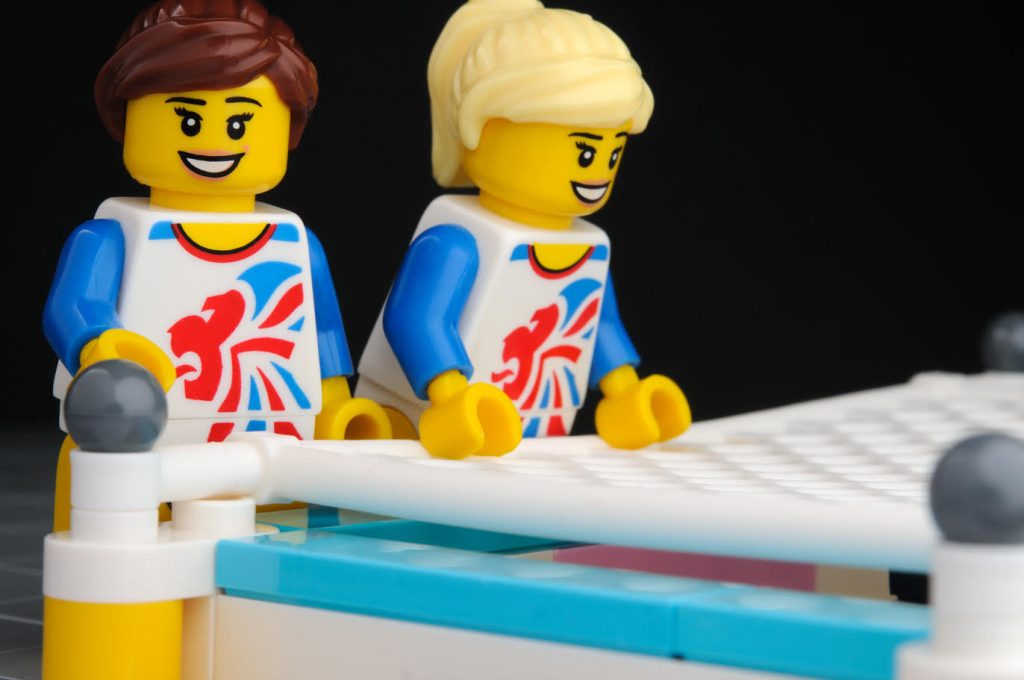 Then we got to check out the trampoline. The bed itself looks very nice, but there are no safety mats around the edges. And look at those poles on the corners, those could hurt!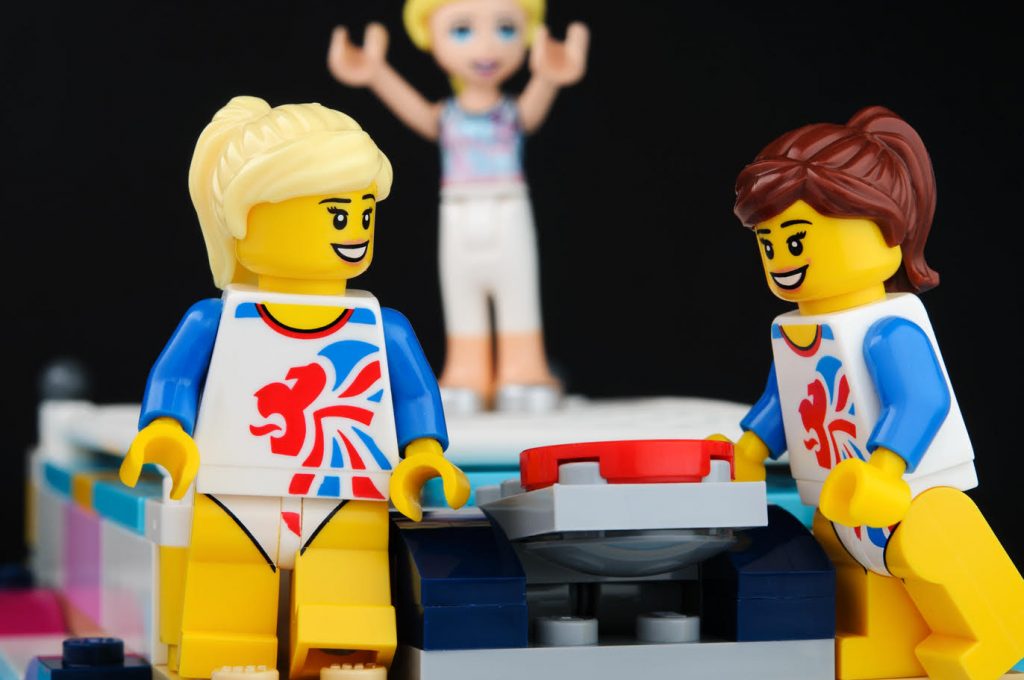 We wondered why there was a red button at the end of the trampoline bed…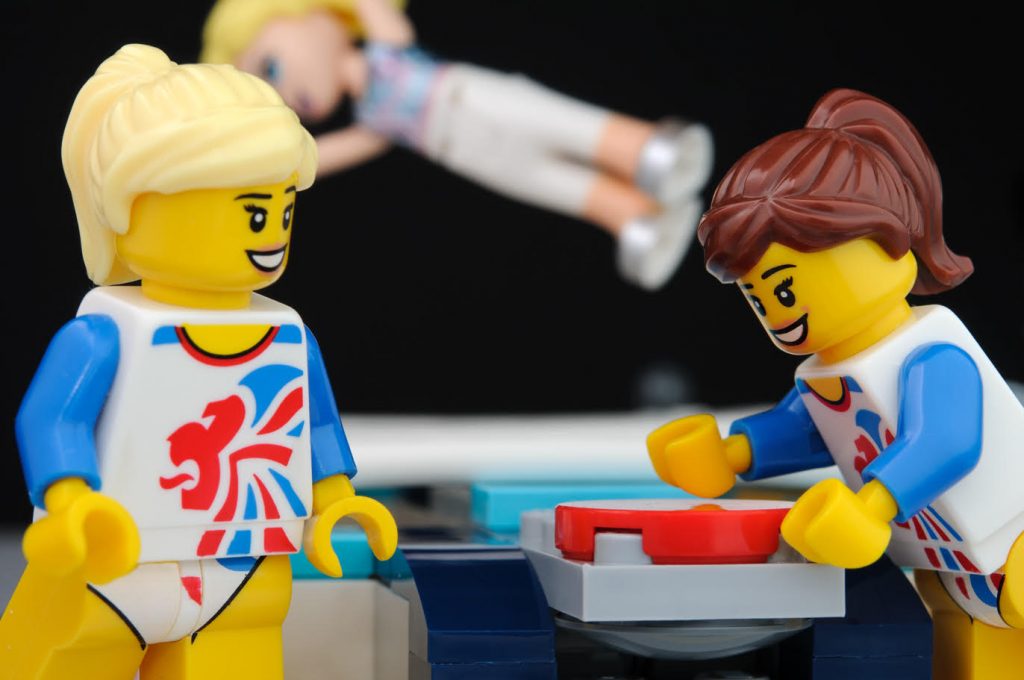 Let's push it and see!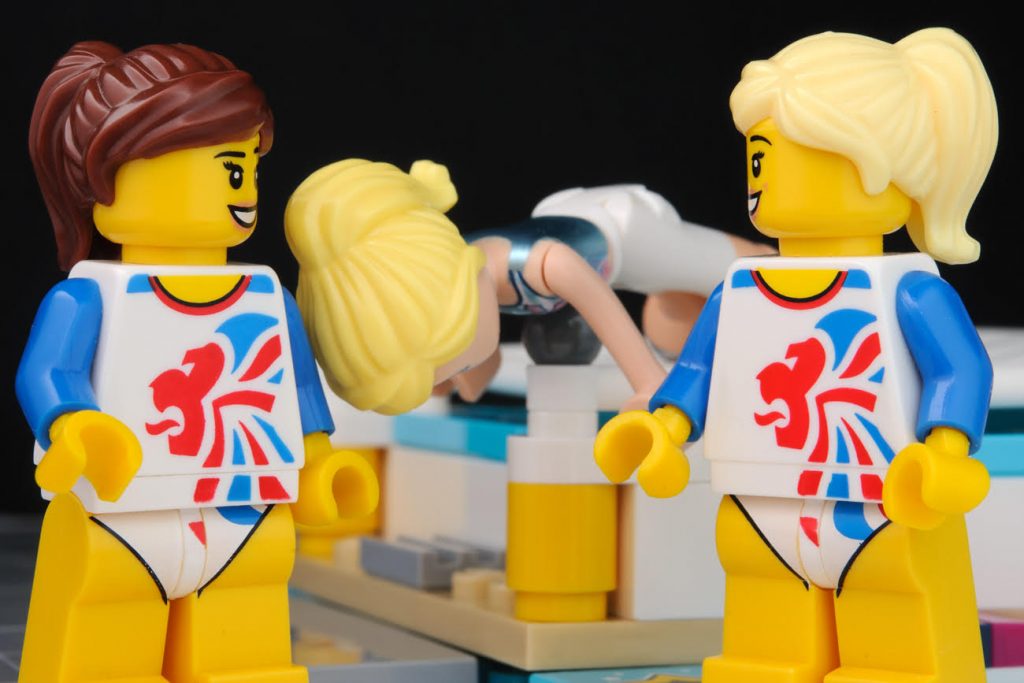 "Ouch! That's gotta hurt!"
"Should we take her to Heartlake Hospital?"
"Nah, she'll be fine. Walk it off, Stephanie."
The new uneven bars are quite nice! But they were too clean—they needed something…
…so Beth added just a small amount of chalk to the bars.
After the bars were well chalked, Beth did a Shaposhnikova transition from the low bar to the high bar. The uneven bars definitely passed the test. We love them!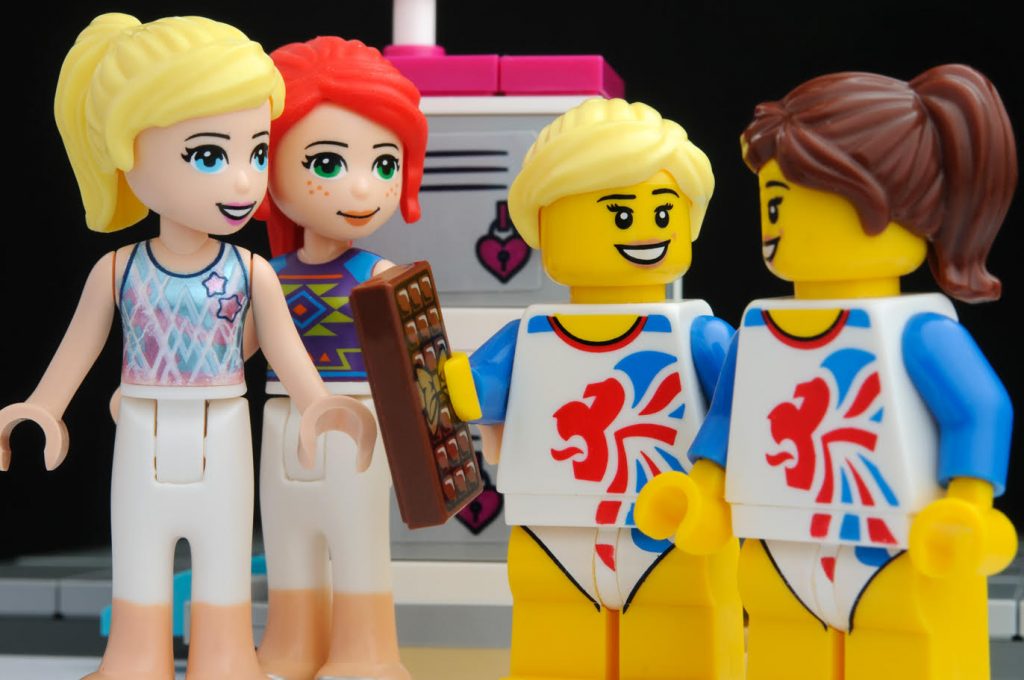 We checked out the locker room and found…chocolate! We were pleasantly surprised to see this and we enjoyed eating some of the chocolate with our new friends Mia and Stephanie (who bounced back very quickly from her trampoline mishap).
Overall we love this set—especially the uneven bars and the chalk bowl. The trampoline could use some safety mats to protect the athletes, but it's still a fun trampoline. The chocolate was definitely a nice touch!
Beth and Rebecca
---
Special thanks to photographer and ghostwriter Lynn (@handstand30) for this great set review!