Traditionally, in my family November 1st marks the beginning of the holiday 'no buy zone'. While you are free to holiday shop for others, you are forbidden from purchasing anything for yourself.
To prevent myself from spiraling into the depths of retail withdrawal, I put together this list of my top 5 most wanted toys. Hoping to find some of these under my tree come Christmas morning.
I've seen these critters pop up on Instagram, and they are just too endearing to pass up. Cutest form of pre-historic terror that I have ever seen, and the variety in appearance in the 4-pack opens up a ton of fun, photographic potential. These guys would make great stocking stuffers. Provided they don't chomp their way out of the stocking before Christmas.
I missed out on the original release of this figure, so I went ahead and pre-ordered the re-release instead of waiting for Santa to bring it (sorry Santa, I'm just not taking any chances this time around).
I am a huge Legend of Zelda fan, and can't wait to take shots of this Link as he sets out on new adventures. Nendoroids have excellent articulation and come with numerous accessories making them perfect repeat subjects for toy photography.
Ps – Santa, I also pre-ordered the Princess Zelda Nendoroid, so no need to worry about that one either. Thanks.
I didn't grab this while visiting Star Wars Galaxy's Edge and I've been kicking myself ever since. The set looks a bit bland, but it includes one of the unsung heroes of Star Wars, Gonk. You can never have enough Gonk droids in your life, which is why this set is #3 on my list.
Ps- Dear Disney, it is a HUGE missed opportunity that you haven't produced a Gonk droid battery pack. I mean, who wouldn't love charging their devices from a power droid!?!?!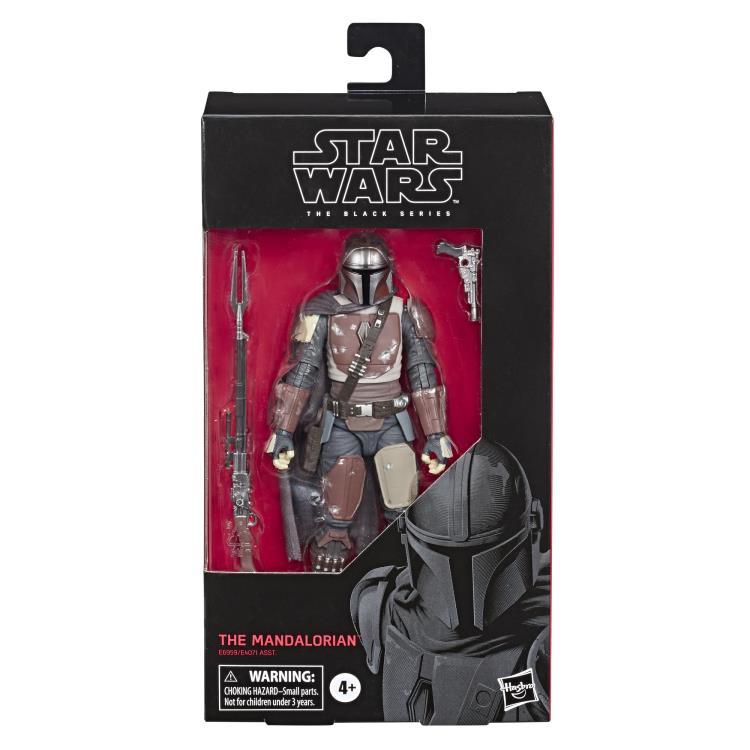 I don't own many Black Series figures, but The Mandalorian is tugging at my heartstrings, especially now that the show has aired on Disney+. I realize we are well into the November, no-buy-zone, but I'm still actively searching high and low for this figure in stores. Kind of ironic to be hunting for a bounty hunter, but I am on the job.
James Garcia has been posting incredible images of this figure on Instagram, making me infinitely jealous.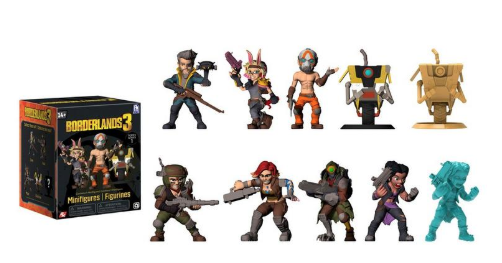 As a huge fan of Borderlands 3, I'm desperate for some toys of the game's protagonists. Mega Construx has Borderlands 3 sets coming out in Q2, 2020 but I can't wait that long. To tie me over, I wouldn't mind a few of these Borderlands 3 blind box minifigures. Claptrap, Bandit, Zane, & Fl4k are my top picks of the litter, but I would love to get my hands on all of them at some point to create my own, vault-hunting scenes.
BONUS ITEM
Ok, so I'm not quite done with my list. This may be heresy to the toy community, but I've never been a fan of Funko's uber-popular POP series. I am, however, a sucker for their Mystery Minis line and these Rise of Skywalker minis are no exception. I'm kidding myself thinking I'll only pick up a few from this series.
Though they don't feature any articulation, aside from an annoying, bobble-head, but this bunch still looks like a blast to photograph. My top picks being D-O, Kylo and his Knights of Ren.
Well, that's a wrap for my toy wishlist. I've been good all year, Santa, I swear!
Happy Holidays, everyone. Thanks for reading, and please let us know what toys are on the top of your wishlist this year.