Snoopy is headed to the moon! On August 29, 2022, NASA's Artemis I mission will launch an Orion spacecraft atop an SLS (Space Launch System) rocket from launchpad 39B at Kennedy Space Center. And Snoopy gets to ride along on this historic spaceflight as the zero gravity indicator.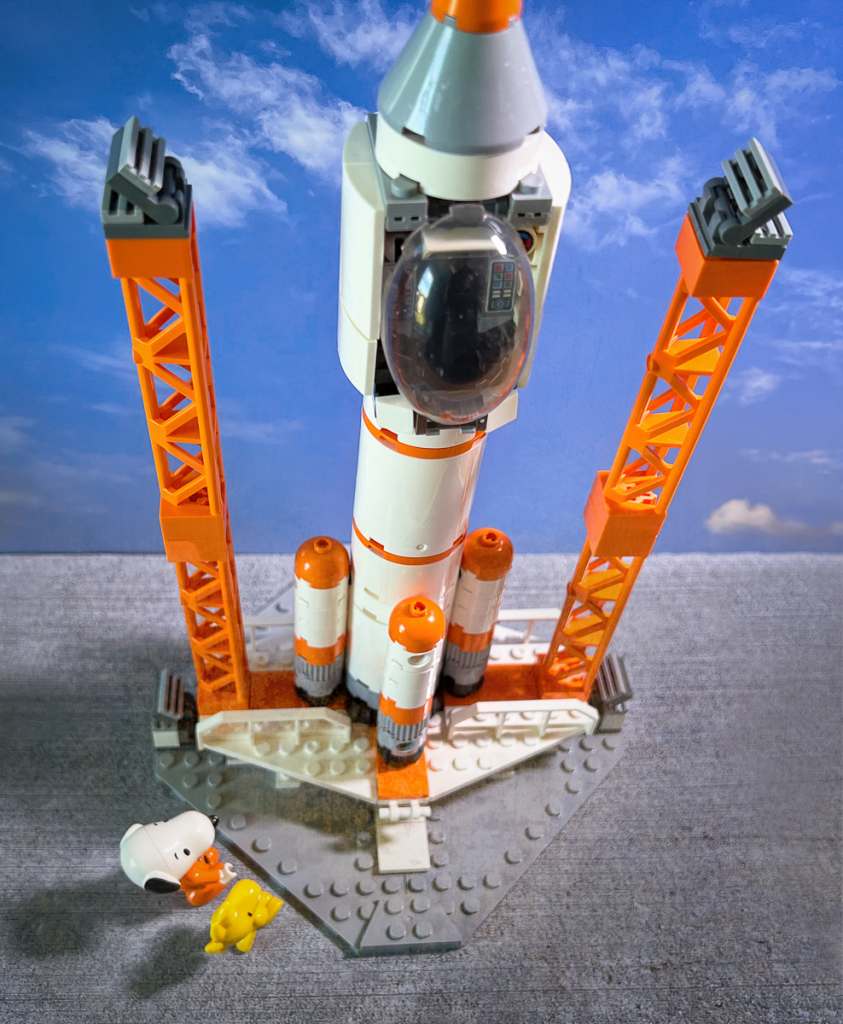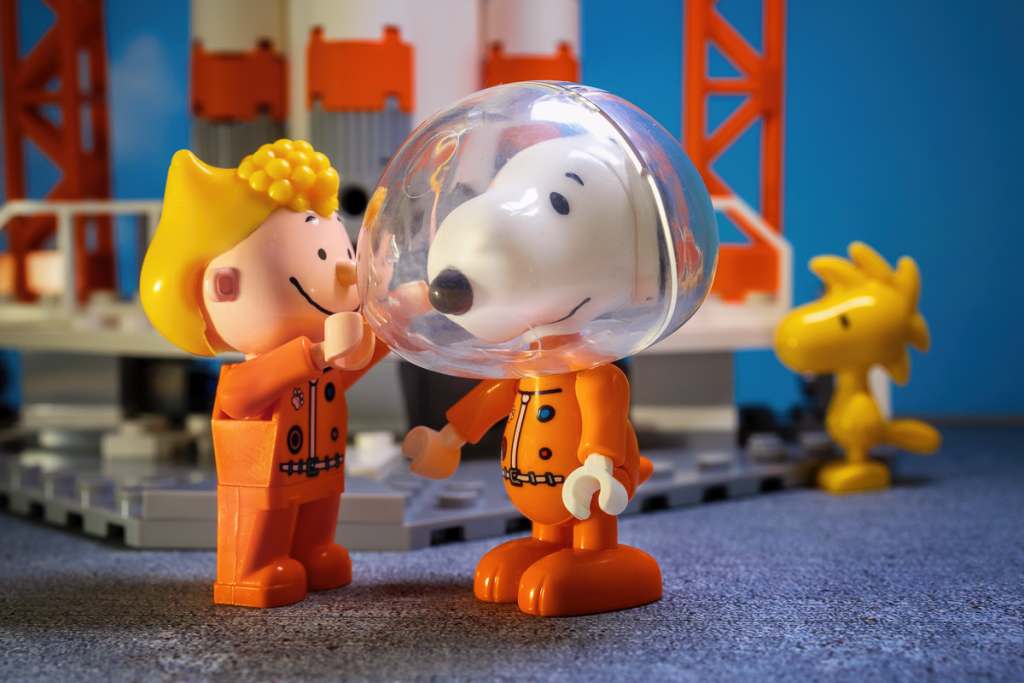 The Mission
During this historic mission, the Orion spacecraft will spend 4 to 6 weeks in space orbiting the moon. The Artemis I mission is the first step towards returning Americans to the moon for research and further exploration.
Snoopy and NASA
Snoopy is no stranger to NASA and space travel. The 1969 Apollo 10 crew nicknamed their lunar module "Snoopy" and their command module "Charlie Brown." Snoopy went into space on Columbia STS-32 in 1990.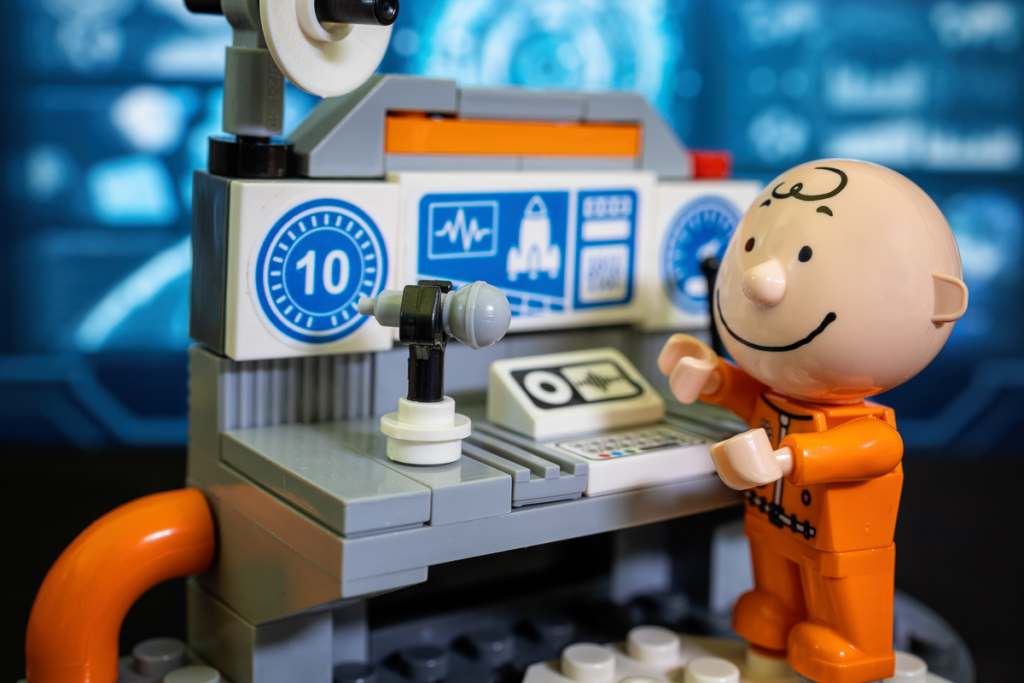 Since 1968, Snoopy has served as NASA's safety mascot for its manned flight programs. He even has a prestigious NASA award named after him. The "Silver Snoopy Award" honors NASA employees and contractors for achievements related to mission success and human flight safety. Every award pin has flown into space and is awarded personally by an astronaut.
Want more?
In addition to the space traveler sets used to create most of the photos in this post, LiNooS makes a bunch of other fun sets featuring Snoopy and the gang.
For more Snoopy space adventures, "Snoopy in Space", an animated series on Apple TV, is a must-see.
And if you want to check out some really stellar space toy photography, check out Jonathan Duggins' "Let's Build Space" post. Superb!
Go, Snoopy go! Safe travels!