Same toys. Same setting. Same month of year, day of the week, time of day. Same photo? Perhaps that depends: Are YOU the same photographer you were?
In this latest episode of The Toy Photographers Podcast, Sabrina Perry (@theperrylegoadventures) and Shelly Corbett (@shellycorbettphotography) discuss the latest monthly toy photography challenge: #tp_revisit. During November, Sabrina and Shelly encouraged each other and the community to revisit a previous photograph, concept, or composition and recreate it anew (#tp_revisit).
Throughout the conversation, Sabrina and Shelly highlight specific community photos tagged in the challenge as well as their own and discuss a wide range of topics, including:
Prior challenges and podcasts related to revisiting and recreating photographs:
o Episode #55: Paraphrasing and Recreating Other Artists' Images
o Episode #61: Recreating Your Own Work
o Episode #65: Recreations Part III
How revisiting prior ideas or compositions can be a practice in reflection and growth and show the passage of time
The subtle—and not-so-subtle—changes photographers made from one photo to the next
The transition from taking a photograph to creating a photograph
What changes over time and what stays the same
Giving yourself permission to go back to photos to revisit and recreate them—and learning from the success and the failures!
The next challenge focuses on nostalgia and trips down memory lane; to join the challenge, use #tp_nostalgia when you post! Want ideas to jumpstart your thinking about toy photography and nostalgia? Check out the posts and podcasts related to the theme here, here, and here. And remember: there are no right or wrong ways to think about this challenge or any of the others!
As always, we'd love to hear your thoughts after listening to the episode; leave a comment below or join our communities on MeWe, Facebook, or Instagram! Also, please be sure to "revisit" the blog for all things toy photography-related!
Sabrina Perry's images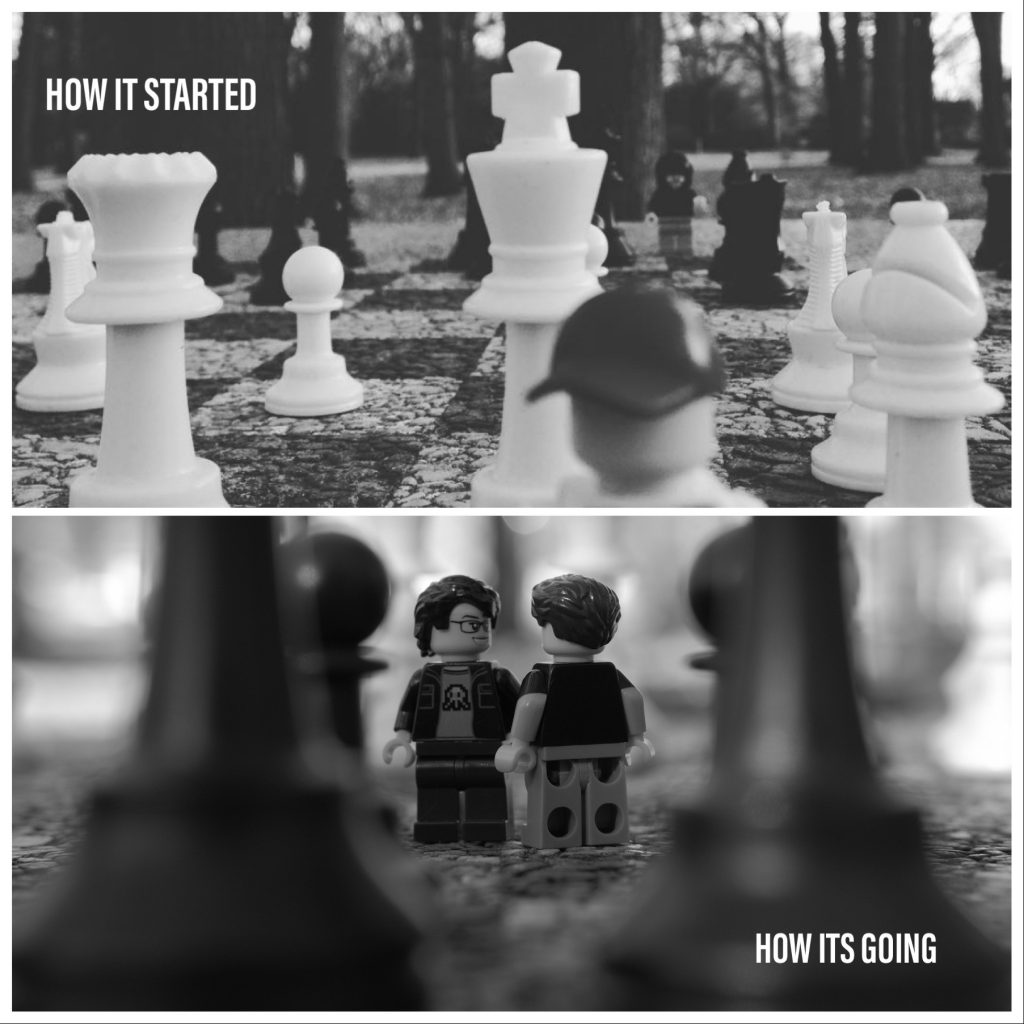 Shelly Corbett's images