Today is Thanksgiving in the United States and a great day to celebrate both the big and the small things that make life wonderful. While Thanksgiving is a holiday that celebrates the harvest and the preceding year; it's also a holiday that centers on family and gratitude. (I'm going to sidestep the political baggage attached to this holiday for this particular post.). As we approach the end of our second year marked by the COVID-19 pandemic, I'm all the more grateful for the small blessings I experience every day. In this post you will find a few examples of the big and small things in life from our team and community members.
While my coworkers in the hospital are not the only people I am grateful for this year, there can be no one more deserving of thanks this year, especially during the last several months. Every day, they come to work. These people who are tired, disillusioned, and filled with anxiety. And yet they come in. Saving people, trying to keep people alive. They come home exhausted. Only to be reminded of it on the news, on social media. The world has turned their everyday job into a battleground. Something to discuss, something to fight about.
They come back in knowing they will work shorthanded, because so many people have left their positions. Whether, it was because of politics, mental or emotional stress, it all sucks. Their friends, their coworkers are gone. There are so many sick people. They probably even thought about quitting on the drive in to work. Instead, they come back in. They steel their shoulders. Hold their heads up. They make jokes. They give each other pep talks. In short, they keep me sane.
I'm thankful for these people. The nurses, the doctors, and the patient care techs. In addition, I'm thankful for the respiratory therapists, for my fellow health unit clerks, for the tele techs, for the guys down in maintenance, the cafeteria folks, and the environmental service team, transport, the hospital greeters and security. The pharmacy, the blood bank and the lab. The staffers, managers and the supervisors. I'm just plain thankful to all these people who've sacrificed so much, who've given it their all, and are still trying to make the world a better place, despite all the darkness they see. They keep my hope alive, that one day soon it will be better and that's something I'm so very thankful for.
I am also thankful for my husband, and the rest of my family whose love and support never fail me.
And last but not least, I am incredibly thankful for the toy photography community. What you do makes me smile, you inspire me, you make me happy.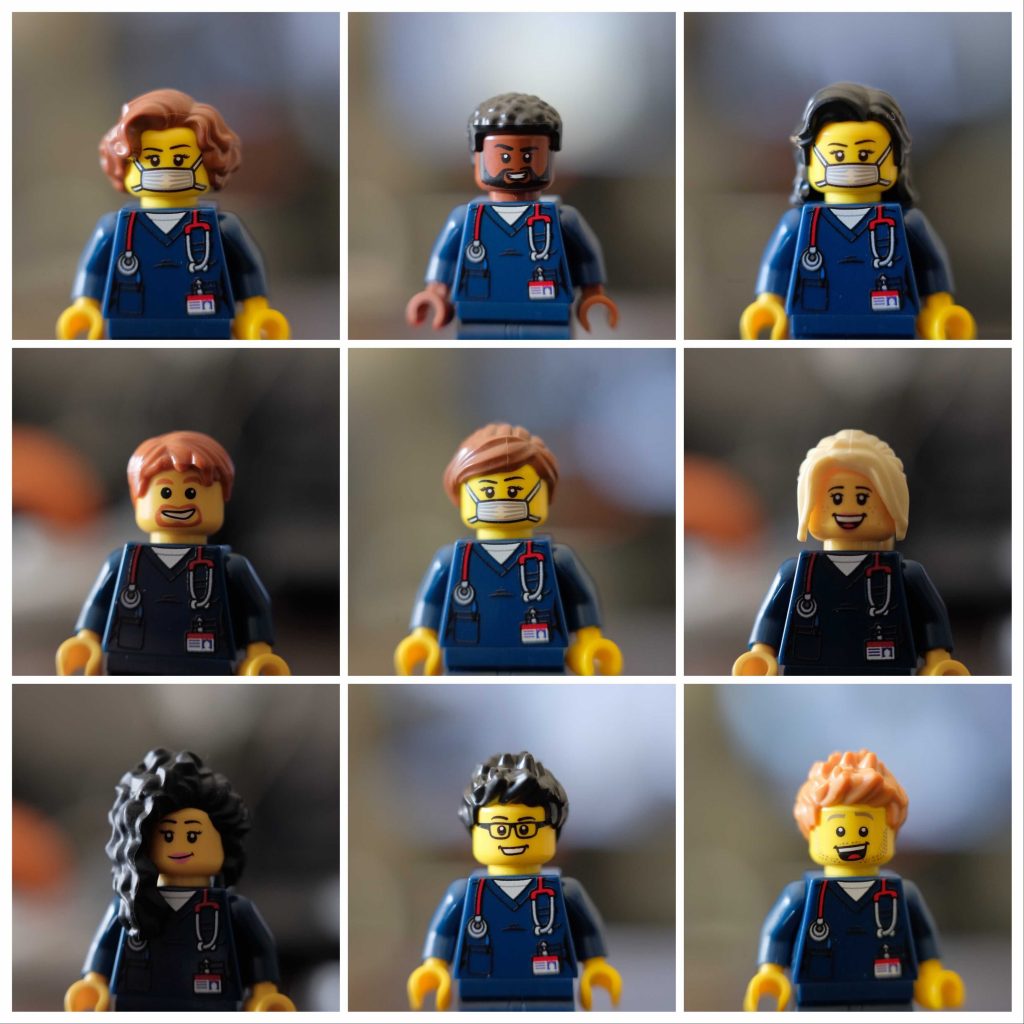 Above everything else I am grateful for my dog Charlie. The past couple years have been so crazy in all walks of life for me and he is just always there and happy as can be. He also forces me to step away from my screens and go on long walks, which have been so important while my job in the world of live events has been turbulent to say the least.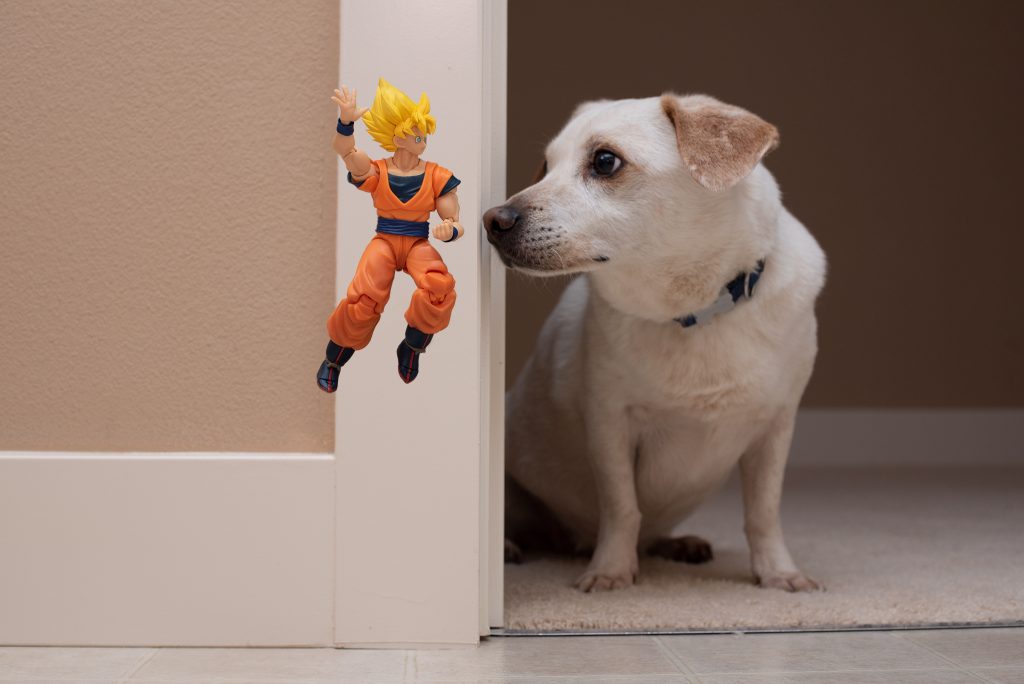 Also, I am grateful for each and every one of you reading this and the whole toy photographer community. Capturing toy photos and looking at your creations has truly been my happy place this year.
While Thanksgiving itself is not celebrated in my corner of the universe, gratitude is such a universal value that I can join this holiday without the slightest hassle.
Most of all, I am grateful to my family. My wife and daughters are a powerful driving force in my life, and their fine bodies contain a most powerful cosmic energy: love. It was them that helped me survive the very difficult past almost two years, a large part of which was wiped from my calendar by the virus. I also thank them not only for their patience but sometimes even for favor with my miniature macro-hobby. Thank you!
I want to thank Jana, who was the spark of the first toy safari in my life, and Gosia, who took the original idea of taking a few photos together to a completely different, more perfect level. These two afternoons were a very bright point in this rather grey year. Thank you!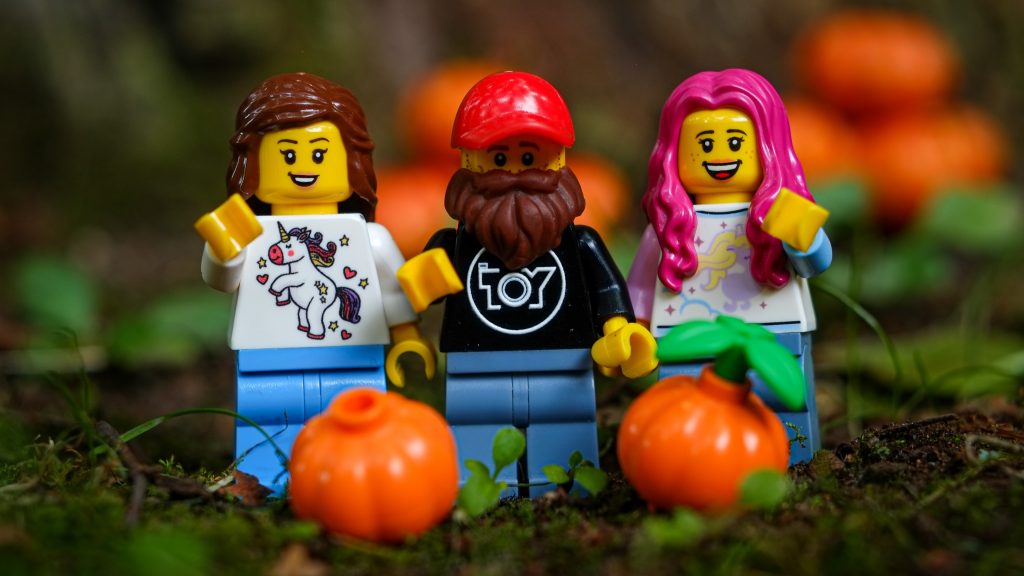 And last but not least, I want to thank everyone in our toy photography community, all members of our group on MeWe, everyone who supported my work and pleased my eyes with their photos. Just as my family and love are my inner engine, you give me a beautiful red TURBO sign on the hood. Thank you!
What am I thankful for? There are many things I find myself being thankful for this year.
I am thankful that I was finally able to see my parents after being separated by the pandemic for almost two years. In addition, I was able to spend time with my brother and his family. 
I am thankful that the pandemic might have an ending in sight and life is starting to get back to almost normal. 
I'm also thankful for the friends I've made during the pandemic and the journey I've begun towards being a better toy photographer. Without the toy photography community, I would have had a much more difficult time getting through the pandemic. 
Above all I am thankful for the health and wellbeing of my family and close friends.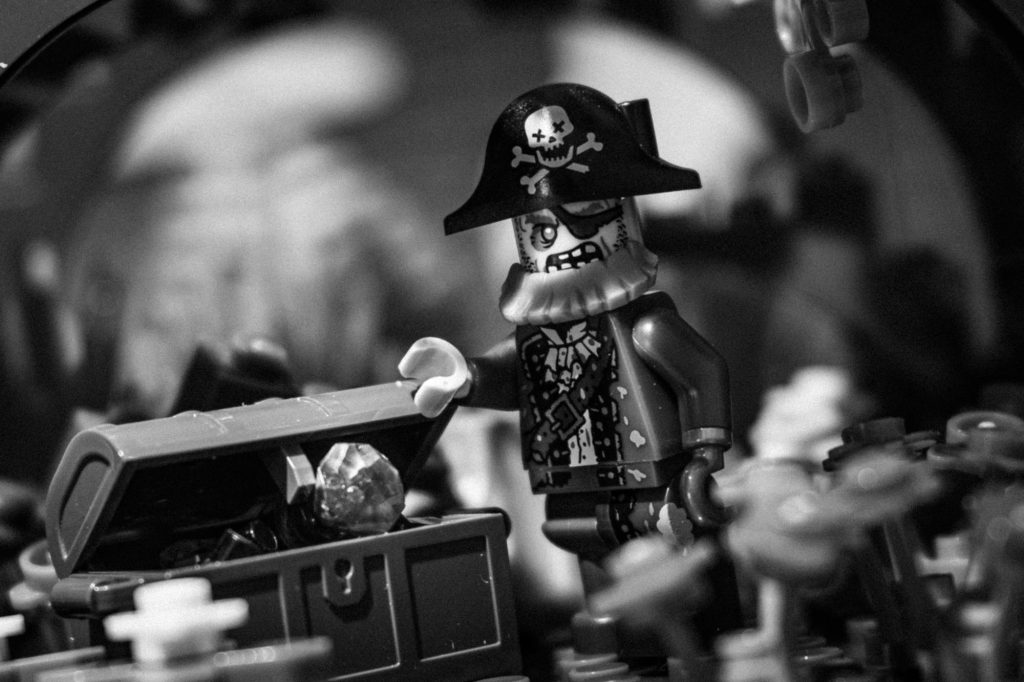 I believe that gratitude should be an everyday occurrence. While this can be elusive, Thanksgiving is a great day to celebrate both the big and the small. With that mindset, what I'm most grateful in this second year of change encompasses both the big and small. Im grateful that I discovered toy photography way back in 2011. It's the gift that keeps on giving. Toy photography has given me:
A supportive community (I'm looking at you MeWe!)
It's helped me find a tribe (LEGO + toy photography = my people).
My relationship with Lensbaby is an acknowledgement from the greater photo community I never dreamed I would ever earn.
I've found a sense of purpose by sharing what I know through my workshops.
And the friendships! OMG, they're the BEST! The amazing people I've met through this hobby has filled my life with interesting points of view, never ending color and humor and a worldwide perspective I find to be priceless. My life is so much richer for the last 10 years of playing in this community. This past year was simply one more amazing year.
And last but not least, I'm grateful to everyone who helps to keep this blog, podcast and MeWe community active and forward moving. I'm so proud of what we've created over the years. But this year I believe we've truly lived up to our tagline: "A resource for toy photographers." There are so many fabulous, informative and creative blog posts published every day. This team works tirelessly for nothing more than the satisfaction of giving back to the community. There isn't a more dedicated and selfless group of talented toy photographers anywhere in the community. To say they are the best, is an understatement. <3
What about you?
Whether you celebrate Thanksgiving now, at another time of the year, or not at all, what are you thankful for? What is keeping you going in this time of upheaval, loss and endless stress? I invite you to take a moment to leave your thoughts in the comments below. Let us know how you celebrate both the big and the small things that make life wonderful!