This week's guest on The Toy Photographers Podcast, Chris Perry, known to his followers as The Creative Chip, is making time for his creativity. Chris is a cinematographer and videographer by trade. When he uses those skills for his toy photography, and his toy photography videos, he creates magic.
Make Time for Your Creativity: One cool tagline
If you look up The Creative Chip you'll see the tagline "Make Time for Your Creativity." Perhaps that's the best summation of Chris's approach to toy photography: Put in the time, make the commitment, and grow. And that approach seems to be working.
The Creative Chip creates images filled with emotion and story. In this interview, Sabrina Perry (@theperrylegoadventures)—no relation!—chats with Chris about his work, his inspiration, and his journey as a toy photographer. 
Listen to them discuss
·  Their journeys to becoming toy photographers
·      The personal stories and experiences that have motivated them and inspired their images
· The emotional elements of toy photography
· Being vulnerable on social media
· The intersection of "real life" and our creative lives
· The power of synchronicity
· Music as inspiration
· Goals for the future
· And so much more!
Creative behind-the-scenes videos
Chris doesn't just make YouTube toy photography tutorials. His YouTube channel, The Creative Chip, is full of these behind-the-scenes videos that are more like insights into both the "how" and the "why" with each toy photo he posts on Instagram. Here's just a snippet of the kinds of videos Chris has on his channel. This also has one of the greatest cold opens.
The Quick Setup – IG Reels
If you don't have time for long form YouTube videos, The Creative Chip has got you covered. He has tons of Instagram Reels that are like shortened versions of what he puts out on YouTube. He calls these "The Quick Setup." Don't let the title fool you—these aren't your typical BTS videos with shaky cellphone footage. These are video productions with B-roll, quick cuts, and cold opens. Here's The Quick Setup for his awesome photo "Ocean Dreams." You should also check out the actual IG post because the story behind this photo is inspired.
Playing the game: TikTok
If IG Reels aren't your thing and you find yourself gravitating towards TikTok and spending most of your time scrolling through that platform, The Creative Chip has his Quick Set Up videos there, too, but they are slightly different and have that TikTok feel.
In the podcast, Chris and Sabrina talk about the pressures playing the "social media game"—the benefits of social media, its negatives and the importance of taking breaks, and forging your own path.
Toga Party Friends : Toy Photography Philosophers
During the podcast, Chris mentions his toga party friends, @adam.foxford, @cattie.combs and @spideygoeshygge . They challenge each other to think creatively and push each other to be better photographers, and ultimately produce and share toy photographs that take toy photography to another level. They also share their thoughts and ideas on IG LIVE. During the one on self-portraits, Janan aka @spideygoeshygge even asked if they would all take photos to promote mental health awareness and Chris took the Ups & Downs photo below. Again, you should go to his Instagram post and read the story.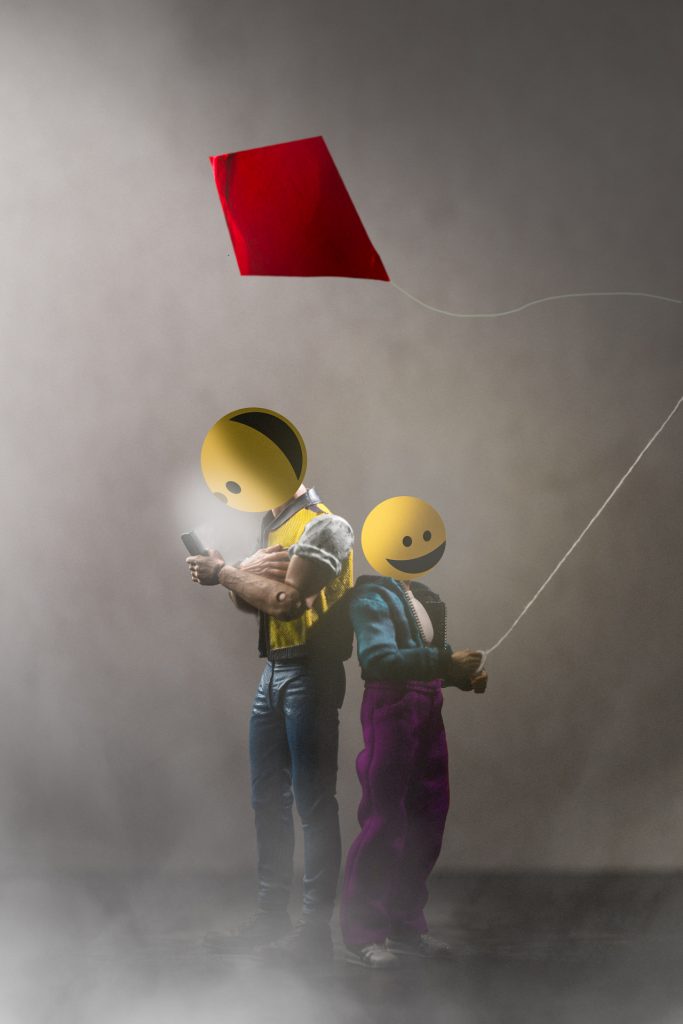 Draw inspiration from everywhere and everything
Chris draws inspiration from all around him, whether its music, film, or TV. He takes his toys and tells stories that feel real because they are inspired by things he's seen, heard or felt.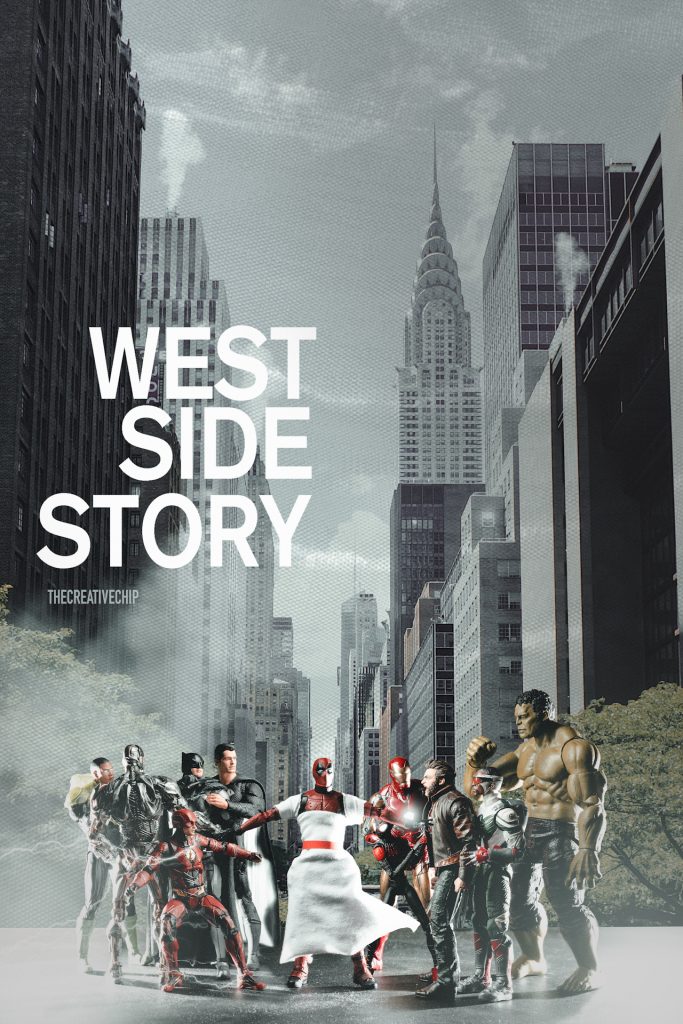 Jerry Business + Sgt. Bananas = The Creative Chip — The videos that started it all
It' can't be that bad
Shout out to Chris' friends and their podcast It Can't Be That Bad. They talk about movies that, like the podcast's title says, can't be that bad. Chris has been on several episodes Mighty Morphin Power Rangers, 3 Ninjas and their "Highly Irrelevant" series of episodes. WARNING this show/podcast is not meant for young kids. But, if you are a millennial it's for you.
All the feels
Back in July 29, 2012 Chris wrote this after watching the movie 50/50 and posted it to his IG feed in July 2021 stating "Still Feel this."
"I want to acknowledge peoples greatness, people's' messages, peoples' gifts, people's' talents, when they are healthy and alive. I want to be able to look people in the eye and tell them "I see the great things you contribute to this world," and "I appreciate what you've done to help shape who I am today." I don't want your weakest stage to be the time where I recognize your greatest strengths. I want you to know your worth has no price and your value is limitless. I'm not saying to be a clingy person, but I am saying open your eyes and appreciate your site (Sight). Don't waste the movement of your eyeballs on searching for reasons for people to feel bad for you. What you should be feeling is the energy you give off. Give something worth giving……"

An Excerpt From -The Creative Chip – Chris Perry Journal
This journal entry sums up Chris and what he is doing with The Creative Chip, his online toy photography persona. With every toy photo, video, Reel and TikTok he posts, he makes a positive impact. Every caption, short or long, on his posts is honest. And while, Chris may like to hide behind the lens, and is uncomfortable with being the center of attention and revealing too much of himself on social media, he does share a little bit of himself in his work, and the world is a better place because of it.
As always, we'd love to hear your thoughts after listening to this episode: What are your goals when it comes to your own toy photography? What other art forms inspire you? Have you tried taking a "curated" approach to your feed? What photographers/artists would you like to emulate? Leave a comment below, join our communities on MeWe, Facebook, or Instagram, and be sure to subscribe to the podcast so you'll never miss an episode!