Star Wars fans suffered a deep wound last Saturday, November 28 when legendary Darth Vader actor David Prowse died at age 85 due to complications from COVID-19. As we often do, toy photographers with a special love for Star Wars reacted swiftly, posting new images or reposting old favorites in honor of Prowse's passing. The towering, 6-foot-6 English bodybuilder and character actor, who played Vader's hulking body—but not his face or voice—joins a growing list of Star Wars icons who have become one with the Force. Sadly, these losses are inevitable with the passing of time.
As Darth Vader's mother, Shmi Skywalker, told him when he was just a 9-year-old slave and podracer called Anakin, "You can't stop the change, any more than you can stop the suns from setting." Yet even as these changes come, we will never stop remembering and celebrating titans like David Prowse, especially through our art.
People die, but toys are eternal. May he rest in peace and live on in plastic.
– Oliver
@thereeljames23
James Garcia – Vancouver, WA
When we think of Darth Vader, of course one of the first things that comes to mind is James Earl Jones' iconic vocal performance. But just as important is Vader's presence and body language—something we owe to the late, great David Prowse. Photographing various Vader toys over the years has taught me to pay more attention to such a performance. It's a visual medium after all.
@onesix_shooter
Trevor Williams – Babylon, NY
Like Chewbacca actor Peter Mayhew, David Prowse didn't show his face or use his voice in the Star Wars films, but he created Darth Vader's unmistakable movements, gestures and presence that solidified this character in movie and pop culture history.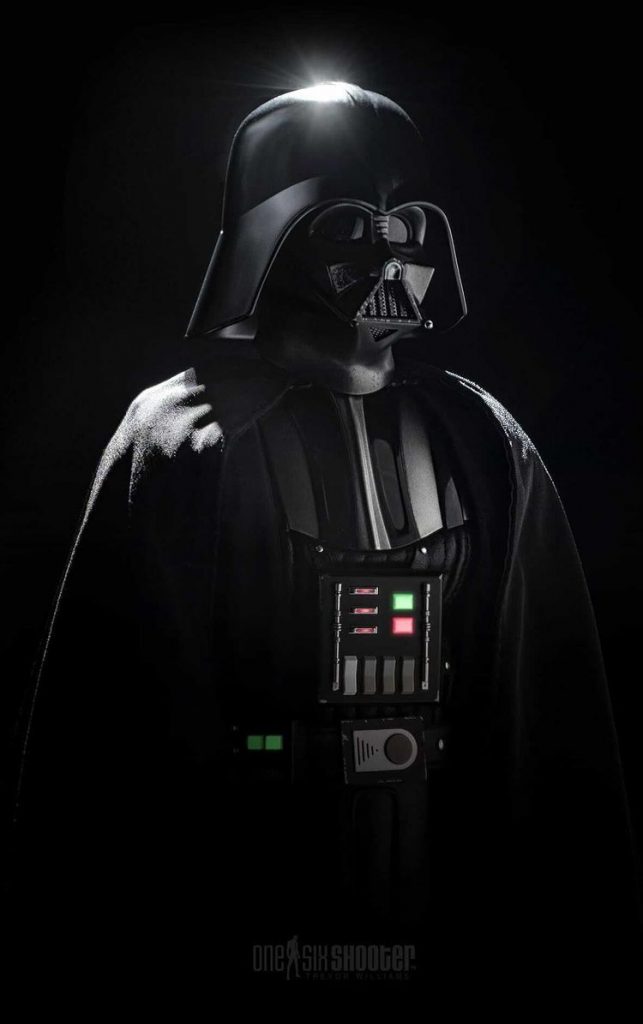 @oliversees
Oliver Peterson – Center Moriches, NY
I was so sad to learn of David Prowse's death this week. He didn't contribute Darth Vader's iconic voice, but his imposing physique and movements figure prominently in the villain's overall menacing, unforgettable appearance. It's hard to watch as all these legends—who mean so much to so many of us—die, and it was impossible not to think of Peter Mayhew (Chewbacca), who died of a heart attack in April of 2019, and Carrie Fisher (Princess Leia), who we lost tragically in December of 2016. I really wanted to honor Prowse with an image somehow showing him, respectfully and symbolically, passing into the next world, and it seemed appropriate that Fisher and Mayhew would welcome him into the light. The very recognizable stairs from Hasbro's Star Wars the Vintage Collection Carbon-Freezing Chamber play set were perfect for creating Vader's ascent toward the afterlife.
I probably should have also included R2-D2 actor Kenny Baker, who died in August of 2016, just months before Fisher's death. Unfortunately, at the time I thought Baker had died years before her, and I didn't want to crowd the shot with all the other dead Star Wars actors—such as Sir Alec Guinness (Old Ben Kenobi), Phil Brown (Uncle Owen), Christopher Lee (Count Dooku), Peter Cushing (Grand Moff Tarkin), Alex McCrindle (General Dodonna) and the rest. More than anything, I just love how these 3.75-inch Star Wars figures allowed me to process this death with a positive and hopeful photo. Thank you, David Prowse, for all the joy you gave us.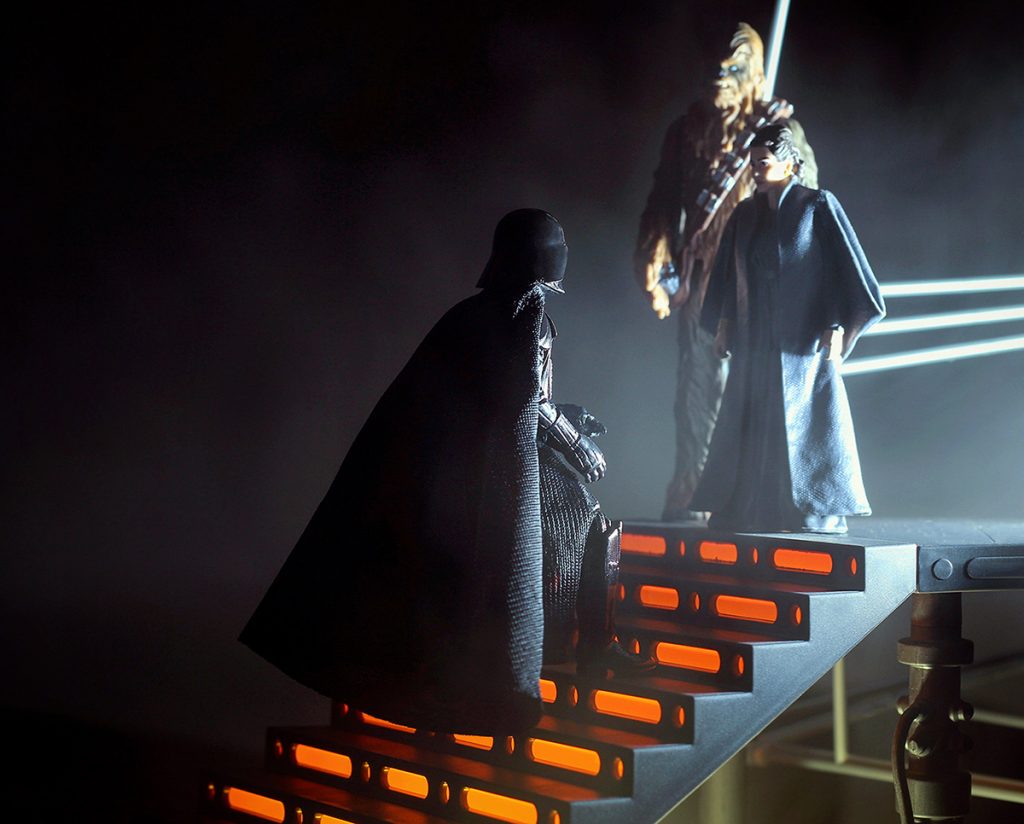 @jcmilone
Joe Milone – Clearwater, FL
When you think of Darth Vader, you immediately think of James Earl Jones' booming voice. But the man under the suit, David Prowse, provided the physical portrayal that made the Dark Sith Lord so imposing and powerful. Bringing Vader to life was a great team effort, and you can't help but appreciate the way Prowse was able to command the room with his movements and presence.
While I never met him personally, I saw him interacting with his fans at many conventions over the years. He was always smiling and laughing with them. He never struck me as someone just taking money for an autograph.
This photo features the Star Wars Black Series A New Hope Darth Vader, with Lume Cubes for lighting and Atmosphere Aerosol for enhancements.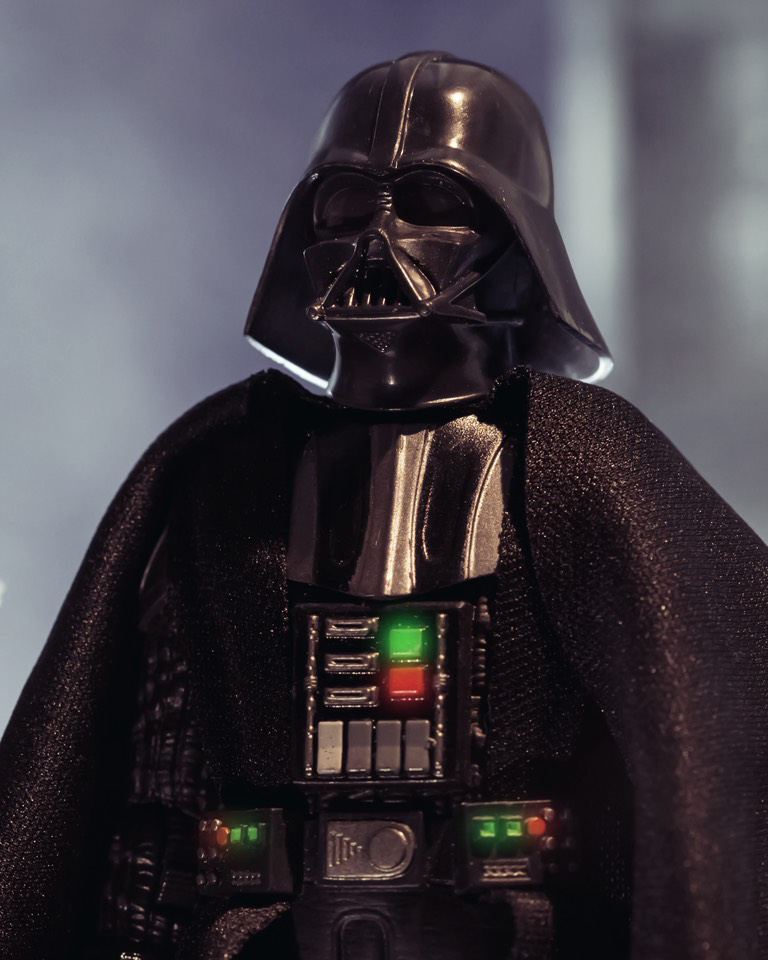 @alanrappa
Alan Rappaport – Lincoln Park, NJ
Ever since I was a kid, Darth Vader has been, to me, the quintessential bad guy. His imposing stature and deep booming voice made it abundantly apparent that Vader was a force to be reckoned with (pun intended). Despite my fear of Darth Vader, I have always had a level of respect and admiration for his character. In fact, the only piece of signed Star Wars memorabilia that I have is a photo of Darth Vader signed by David Prowse. RIP to the man behind the mask.
@x_captain_kaos_x
Matt Rohde – Shelter Island, NY
The year was 1977. I was sitting in a theater with my family watching this movie called Star Wars. Right away, the opening scene showing Vader stepping through the door of the Tantive IV sealed the deal for me. To this day, no other film has impacted me the way that one scene did. Vader never says a word. He walks in, looks around and moves on. Vader didn't need to say anything—his screen presence overwhelmed anything else happening around him at the time. While it might not have been his voice we hear a few scenes later, David Prowse brought an icon to life
I didn't have the opportunity to meet him and that's going to be a regret I carry with me now that he's gone. Thank you and may the Force be with you, Mr. Prowse. It still amazes me that Vader was played by two people—three, including his face, Sebastian Shaw (1904–1994). I'm always impressed with the forethought George Lucas had in making that decision. Vader is that big of a character.