Recently I sat down and had a conversation with Vesa Lehtimäki. You may know him better as Avanaut. Vesa has been active in the toy photography community since the beginning. I think its fair to say he's one of the most influential artists in the community. You've seen his work, even if you didn't know it was created by this amazing Finish photographer and illustrator.
During our conversation I talked with Vesa about his early work, his fascination with spaceships and of course his sense of humor. It was a great conversation that covered a lot of ground. Vesa was kind enough to send over a few images that came up during the course of our conversation.
The Images
Six images from the late 1970's to mid' 1980's. My oldest surviving toy photograph, the Action Man battling a rubber bat. There were more than this one frame but I can't find them anymore. This was probably the summer of 1979. Then two Battlestar Galactica Colonial Viper photos, likely taken winter 1981. Bottom row a couple of Lego MOC's circa 1979 or 1980. And finally, a fully scratchbuilt UFO miniature photographed in the summer of 1983 or 1984. I still have that model (just as I also have the Viper), it has suffered some damage but is easily repairable. I regret not saving my first pyrotechnic test photos. It was a WW2 thing with a 1/72 scale Spitfire. The pyrotechnics melted the propeller on the plane and I didn't dare to try again before seeing if the shots I took worked out. The photos turned out to be horribly out of focus and overexposed, angrily I just tossed them and never tried again. I still have the plane though.

Vesa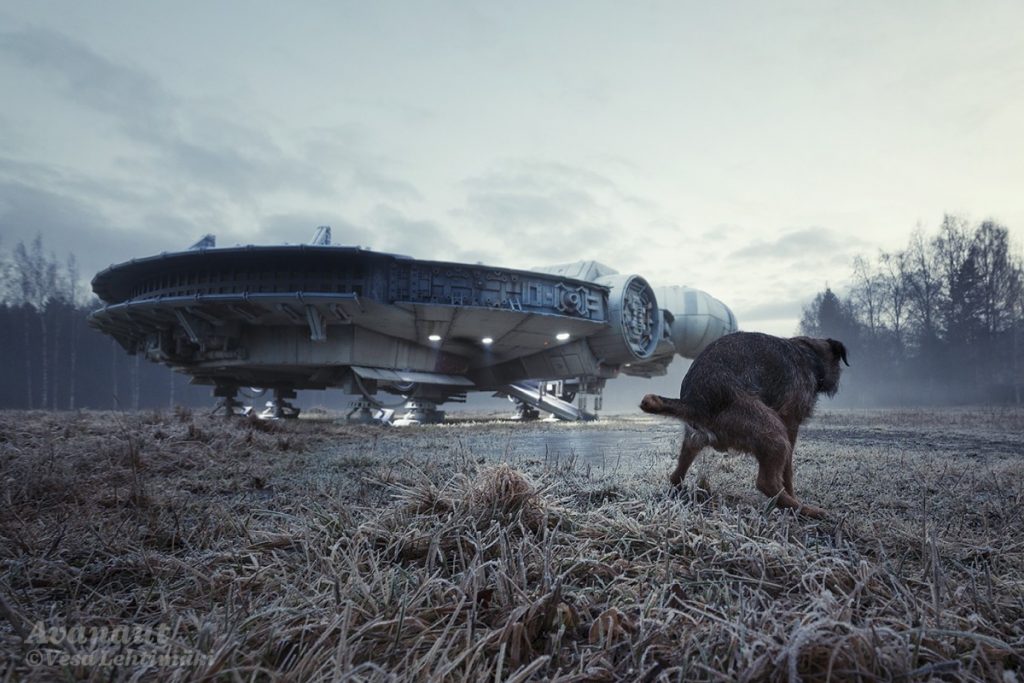 "The Pit Stop" Needs no explanation. Our dog Martti is now nine years old. Not the brightest dog ever lived but he likes us humans and most humans he meets seem to like him. Dogs are different, they have different skills, Martti is good at communicating with people. He doesn't understand many verbal commands but he excels in knowing when to seek contact and when it's not necessary. But that's what dogs do.

Vesa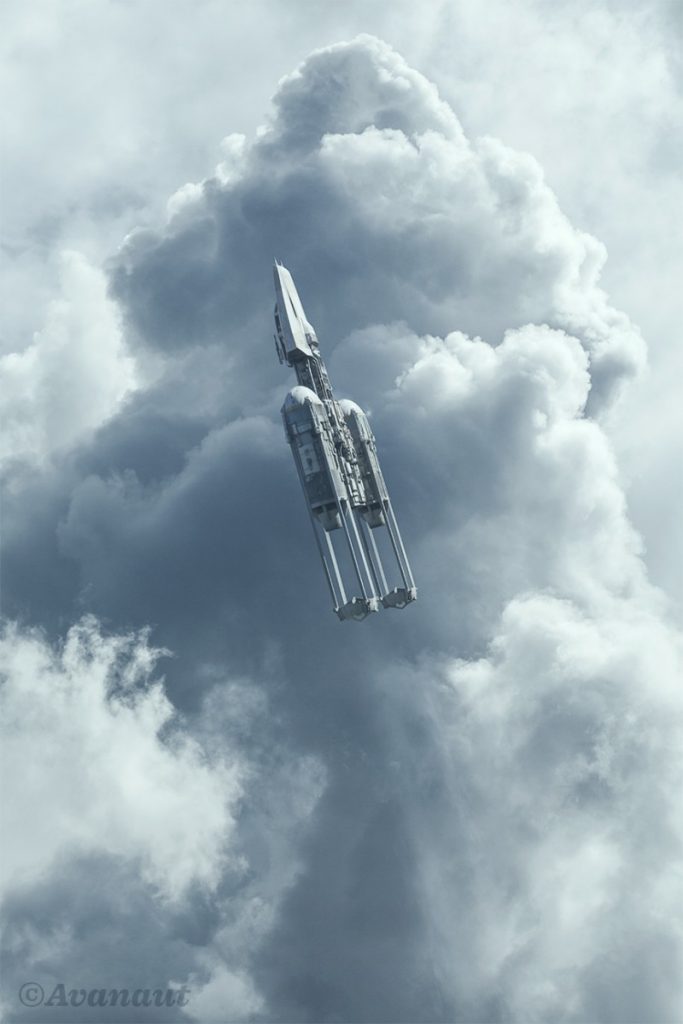 "Y in the Sky" One of my recent personal favourites. I love that Y-wing but I hate how it photographs. This is one of the few where I think I managed to capture the weight of the ship. I can hear the engines when the pilot is aiming for a perfect parabolic arc using just engine thrust. You know, thet thing has zero aerodynamic lift, it flies like a brick, everything is about engine thrust and inertia, not aerodynamics. That's why this is entirely different to how airplanes do this manoeuvre.

Vesa
"Watch the Skies" An example of how I sometimes see spaceships in unexpected places. A shot from an early morning airplane flying from Paris to Helsinki.

Vesa
"Waiting for the Snow" It's not just spaceships. Ground vehicles can be exciting too.

Vesa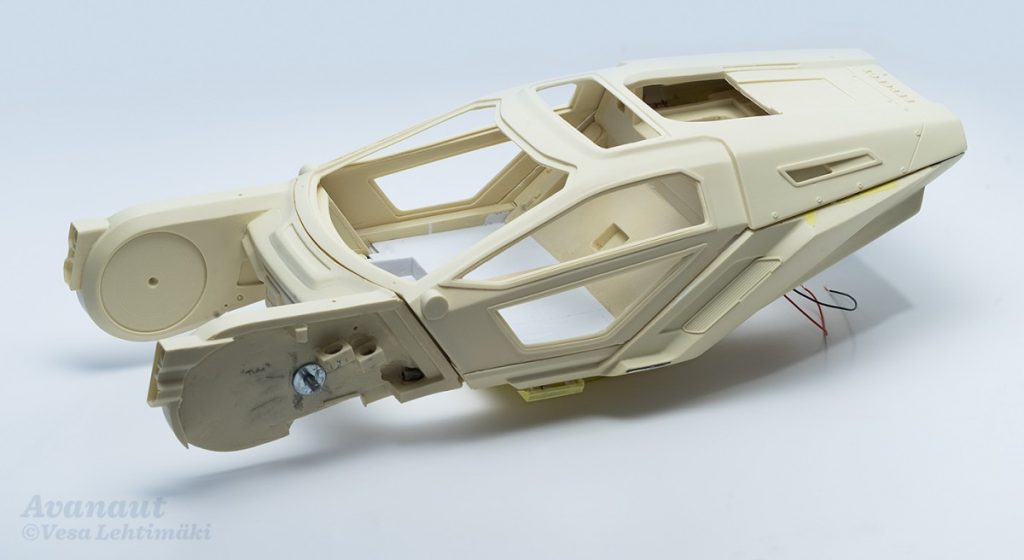 "K-Spinner" A Randy Cooper 1/12 scale Blade Runner 2049 K-Spinner resin model. The most demanding build I've ever attempted but then, I like to keep this interesting for me. Pushing the envelope is interesting. Planning about 80 individual led lights to make that thing look alive when photographing it was just one of the challenges, I am also planning to make the doors open and close, and that is going to be quite a task since this model isn't designed to allow that. I'm going to have to saw the doors off and put them back on exactly where they were using a swing hinge I'm yet to figure out how to do. This thing is big, 43 centimeters long.

Vesa
Thank you
A huge thank you to Vesa for taking the time to chat with me. Its always fun to check in with long time friends and see how they're doing and what they're working on. I hope you enjoy the conversation as much as we did creating it.
I also want to thank you for listening and supporting the work we do here at Toy Photographers. If you like what we do please tell your friends, rate us where you get your podcasts and share our posts on Instagram.
See you next time,
Shelly
ps – If there is a photographer in our community you would like us to talk to, leave your suggestions in the comments below.