Last year I bought the Lion Knights' Castle Set from Lego. It's a great build with lots of call backs and setups to the castles, knights and woodsmen that I had as a child. I guess you could say it was somewhat perfect as an anniversary set.
Since I got the set, back in August I have only photographed one element and that one element is Patsy.
For those of you that don't know Patsy is a character from the movie Monty Python and the Holy Grail and the musical Spamalot. He's King Arthur's squire, and is known for carrying his large pack and using two coconut halves to pretend King Arthur has a horse. Again, if you haven't seen Monty Python and the Holy Grail, all the characters pretend to ride horses like a child would.
I just cannot see how this minifigure is not a reference to Patsy, especially when there is the history of this Lego stop motion video by Spite Your Face Productions, replicating the Spamalot song from the movie in brick and minifig form for the Monty Python DVD.
Chapter 1
Patsy's journey begins.
BTS
Minifigures scale perfectly with various stone walls. The moss and the rocky sides are great as a frame with in a frame.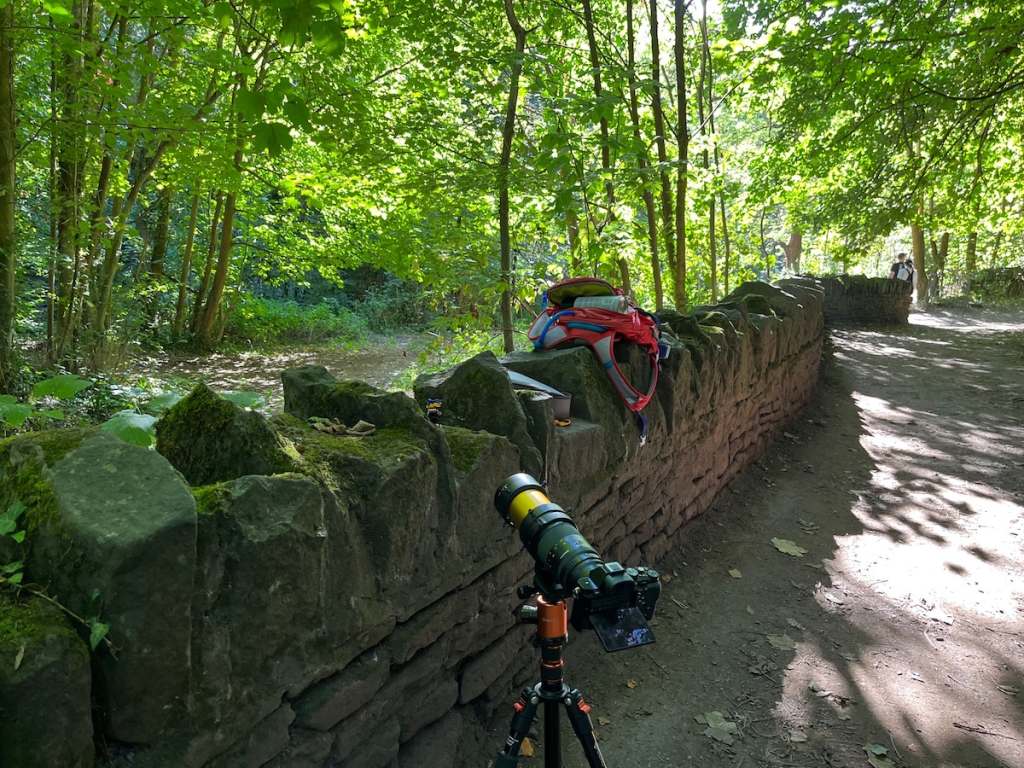 Chapter 2
Patsy carries on down a rocky canyon. Luckily he's now got some coconuts to speed him up. Clip clop, clip clop.
BTS
The edge of this wall scales brilliantly as a cliff/canyon wall. And gives some great depth to show the distance into the background.
Chapter 3

The rocky landscape continues as Patsy crests a rise in the path. I'm sure that pack is feeling heavy by now.
BTS
Just a little further along the same wall, there was a small gap to get a similar shot to chapter one. Not as nice a backlight as the previous shot but a much more dramatic foreground.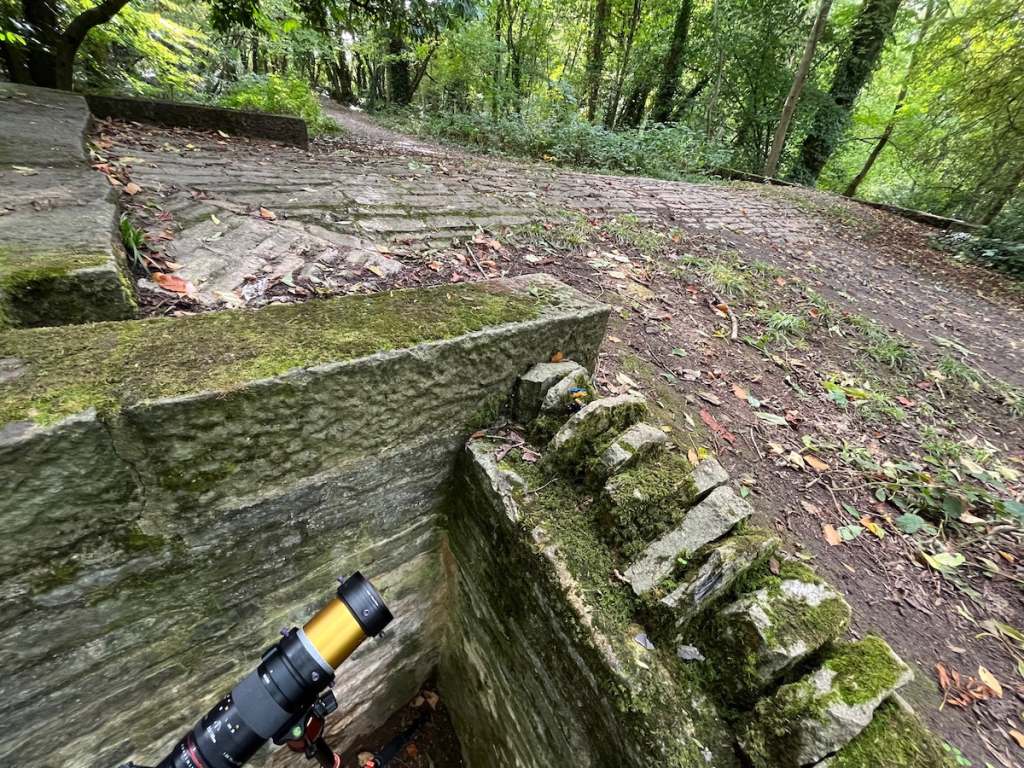 Chapter 4
The ground may have levelled out, but now there is nothing as far as the eye can see as Patsy trudges on.
BTS
From the desert of Lanzarote, this was a nice contrast to the previous woodland shots. Here I wanted Patsy to feel isolated in a vaster landscape.
Chapter 5
Watch out for that edge Patsy. And take care in the darkness that lays ahead.
BTS
Another shot from one of my local parks. This tunnel had just enough of a ledge on some of the stonework to act as a Patsy sized footpath.
Chapter 6

As Patsy continues onwards, the cold becomes more prevalent.
BTS
I do enjoy a good broken wall as a minifigure photography location. Find the right spot and the moss and rocks can look great. On this day I also had the luck of some frost as well. Not sure about the Kermit though.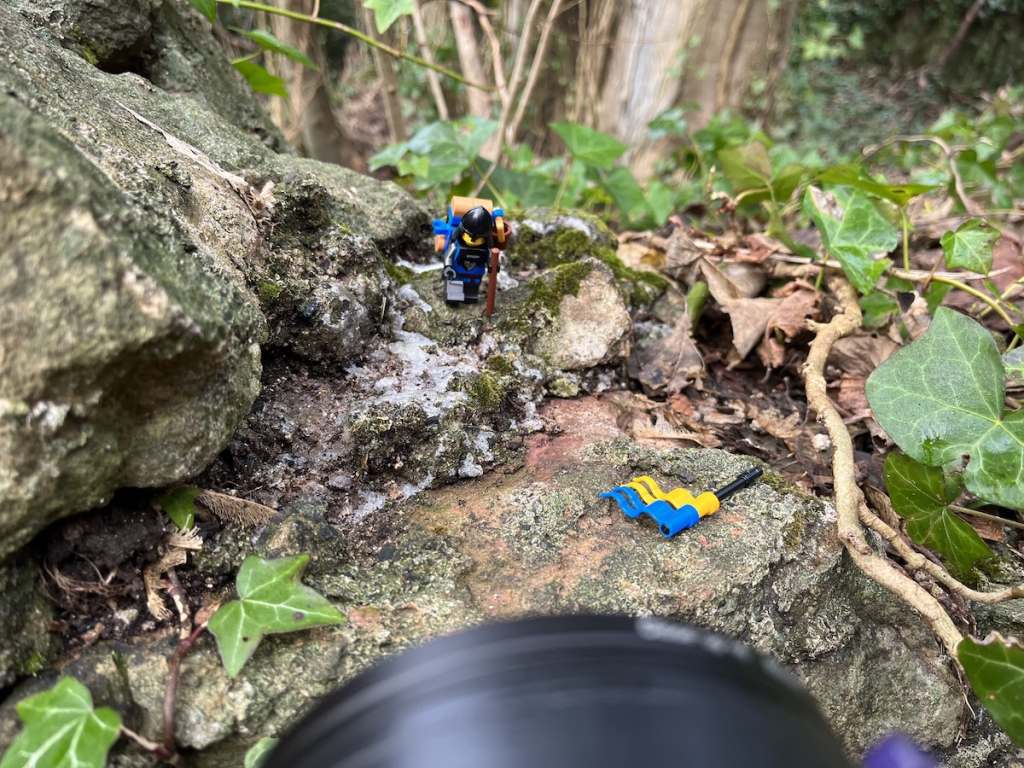 Chapter 7

As winter came, Patsy's task was still not complete.
BTS
Patsy goes almost everywhere with me now. This photo was taken on a recent skiing trip. I'm still trying to capture the same feeling as the Lord of the Rings shots from Snowdonia that I took a few years ago. That mix of a tiny figure in a vast landscape.
Chapter 8

The snows have set in, but Patsy is finally at his destination.
BTS
I actually took this photo well before chapter seven, but the story worked better this way round. I had a bit of snow at home just after Christmas. And combined with this sculpture in a local park it was the perfect scale for Patsy to investigate. I also used LEDs to light the lantern in the mists.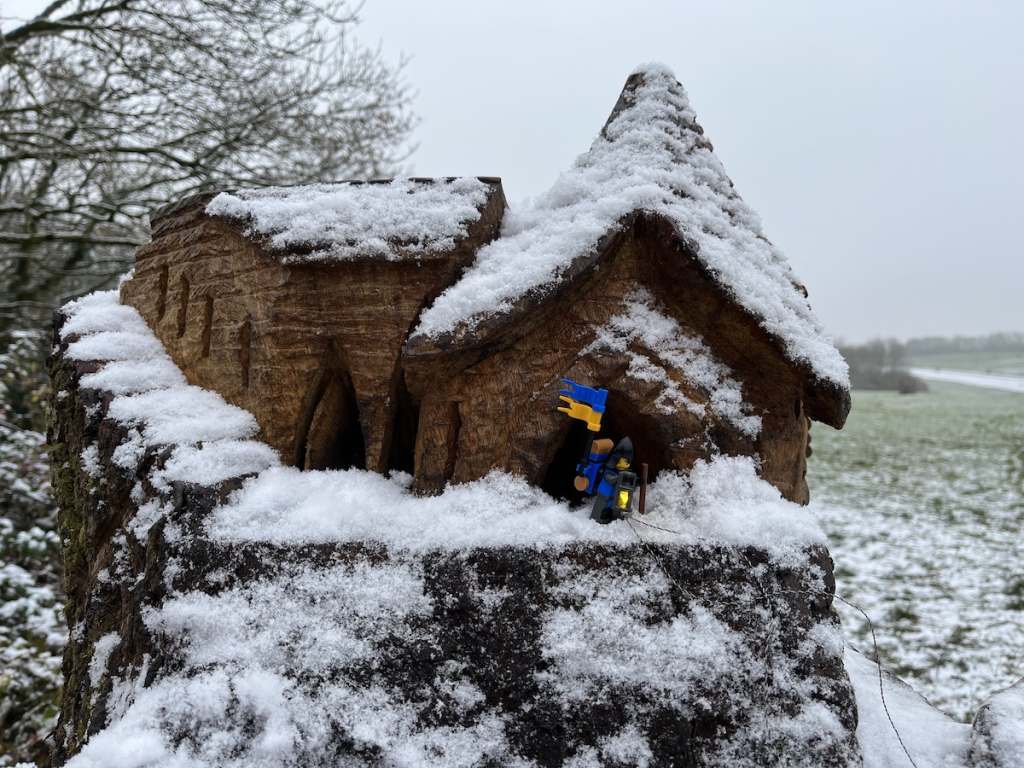 It's now time for Patsy to rest up and recuperate while he can. For a traveller's journeying is never truly at an end. And the road will be calling again soon I am sure.