Did you know that "lovebirds" are actually a type of parrot? Also, there are nine sub-species of lovebirds (Latin: agapornis), including the Masked lovebird, the Black-cheeked lovebird, the Fischer's lovebird, the Nyasa lovebird, the Swindern's lovebird, the Red-faced lovebird, the Abyssinian lovebird, the Madagascar lovebird and the Peach-faced lovebird. I'm certainly not an ornithologist — I'm not even a birdwatcher — but a Google search and some prior "spot the difference" experience led me to the conclusion that the latest discovery of the 10th sub-specie of lovebird, the Agapornis LEGOnis, is in fact a close cousin of the Nyasa and Fischer's.
At time of writing, you can be a proud owner of a pair of LEGO Valentine Lovebirds 40522 via lego.com for US$12.99, £11.99, €15.99 and AU$19.99.
For this review, I'll be going through it's build, aesthetics, playability and photographic value.
Build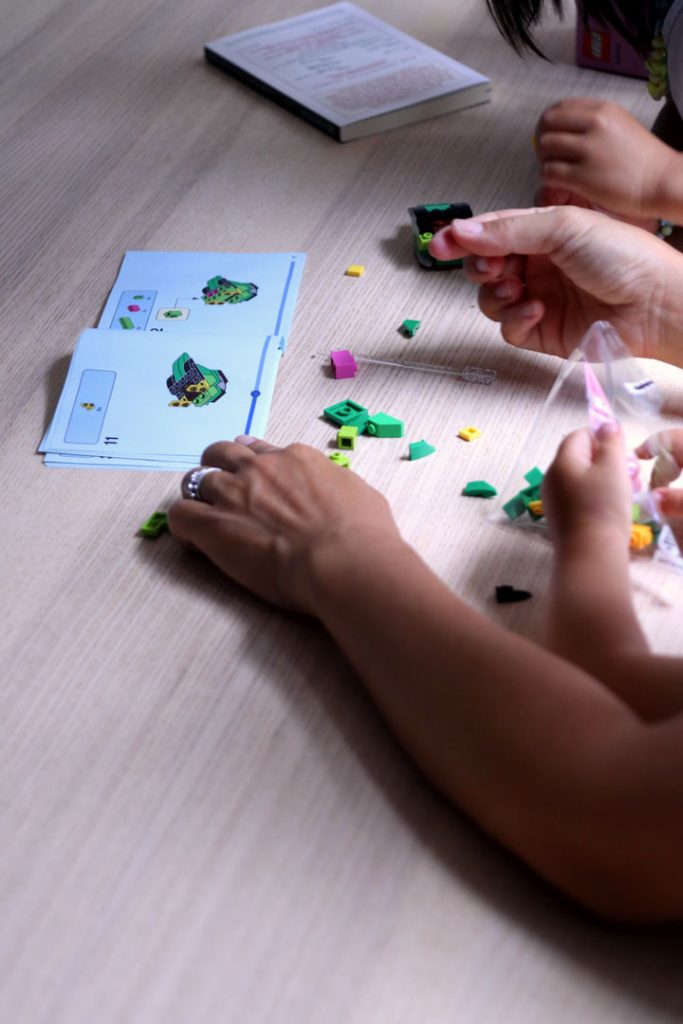 This set was made for building together. It comes with two instruction booklets for you and a loved one to enjoy a short session of brick building, perhaps with a glass of wine on the side? We built it together as a family and though the recommended age on the box states 8+, my 4-year-old daughter happily assisted with supervision.
Aesthetics
Both birds are identical in their build with some color variation in their faces, rear of heads and chests. It would have been nice if there were some difference in their builds instead of just color plates.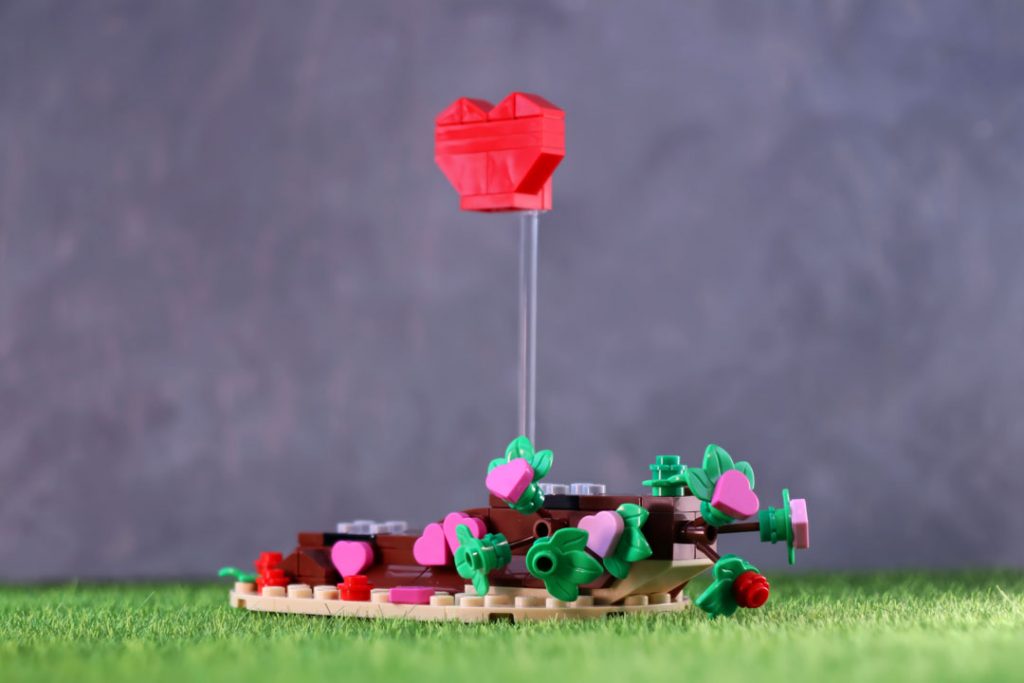 The birds can be displayed on a base which is made up of a branch with leaves, flowers and many, many hearts. I personally love how the vibrant pops of pink, red and green stand out against the dark brown branch. Oh, and if the message of love isn't coming through yet, there is also a great big floating heart held aloft with a clear stand. *wink*
Playability
This set is designed to be a display piece rather than to be played with, akin to the other Seasonal sets like the Easter Bunny which I reviewed last year. Articulation-wise, the eyes can be rotated to give some expressions and the wings do rotate around a peg. The base has two swiveling spots where each bird can perch, allowing them to look fondly into each others' eyes or away on those days when they don't see eye to eye.
For a size comparison, here's a shot of the Lovebirds with my favourite LEGO couple — the Unicorns. I also included an eagle for another LEGO bird reference. In case you are wondering, the Agapornis LEGOnis stands upright at modest height of 2.5" — much smaller than its other cousin lovebirds who are usually 5–6" tall.
The flower base is simple but beautiful in design and I can definitely see the potential of it as a useful prop for photography, coupled with other tree-themed LEGO sets or a printed forest background.
Photographic potential
These birds look great and certainly belong together. I'm glad LEGO had released them as a pair. Their colors are fresh and lively and naturally shine in photos. The smooth surface with no studs visible also gives a clean finish in images.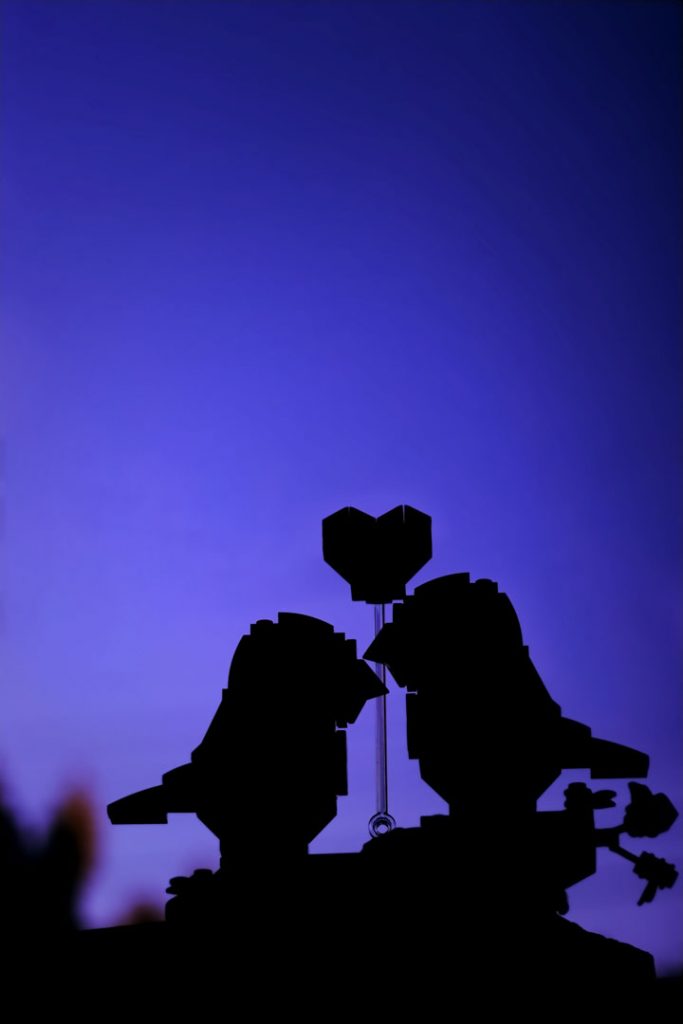 Conclusion
For fans of LEGO Seasonal sets and/or birds, this will be a delightful addition to your display collection. For toy photography, they don't scale with minifigures and the lack of articulation limits one to static poses only. On the plus side, I found that they do photograph well and their colors stand out well. I had a lot of fun taking pictures of them in my garden.
One thing is for sure, it does make a lovely Valentine's Day gift activity.
Will you be picking up this set? Do share your thoughts in the comments below!
Hello! While you're here, we invite you to sign up to our weekly email roundup where you'll get a recap of all the week's babbling. And while you're at it, you should definitely join our MeWe community! We hold monthly contests with prizes and lots of other cool stuff, too.