Snake Eyes is arguably the most popular G.I. Joe character and one of the most popular ninjas EVER, in my humble, ninja-loving opinion. Once Hasbro's new 6-inch G.I. Joe Classified Series action figures hit shelves—along with comic books and movie details—I took to searching the internet for some of the best Snake Eyes toy photos. You can find them, and more, below, and we will continue updating over time.
Snake Eyes Saturday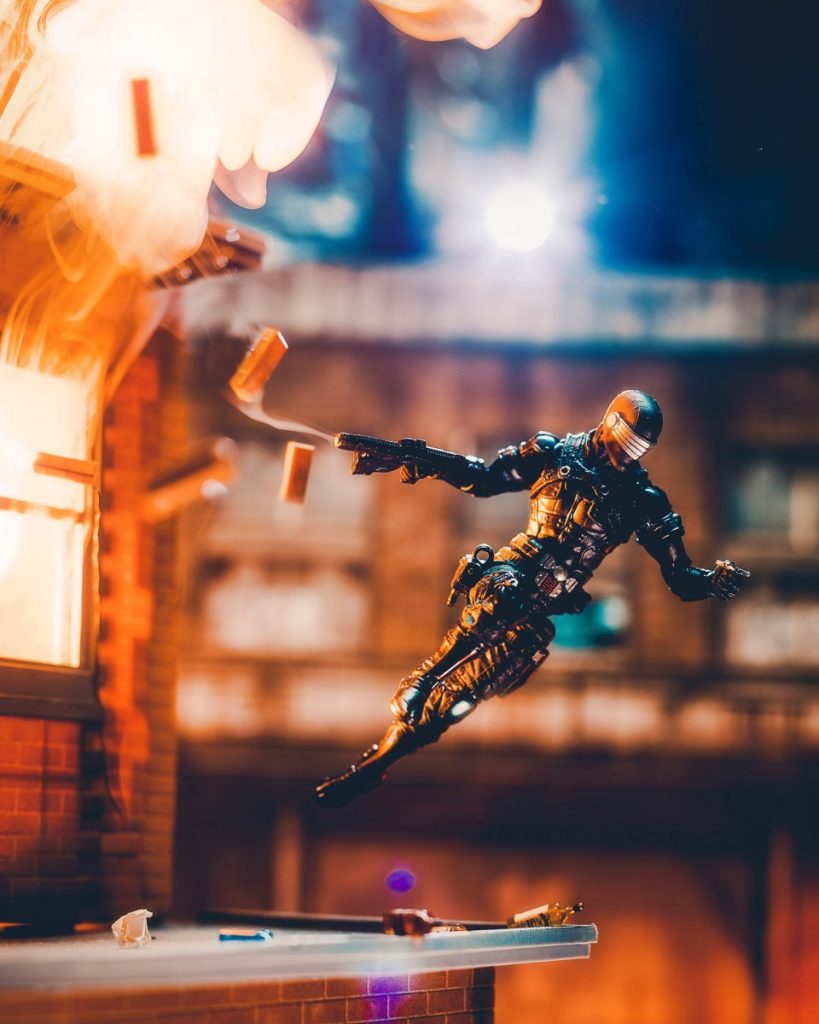 Oliver made me aware of some amazing photographers capturing the new 6-inch Snake Eyes action figure and connected me with Scott Bline who started the #snakeeyessaturday hashtag.
"I grew up with G.I. Joe in the 80s, particularly the cartoon, and Snake Eyes was always the baddest Joe of them all," Scott said. "He was a ninja, was super mysterious, and was the one you sent in when things became desperate. The comics reinforced that, and any child of the '80s knows that ninjas were the coolest. We had so many ninja movies back then. But, if you're asking why I love THIS figure, it's an amazing figure to work with. The articulation is great, it moves extremely well, and it photographs so nicely under all lighting conditions."
"The hashtag was sort of me goofing around one Saturday. Really all I did was concatenate two words together. The response from the community was what turned it into a success. Within a week, there were maybe 10 of us that used it, and the support from feature pages such as @gijoe_nation, @sixinchjoes and @one12community helped it take off. Shout out to the Nation admins, Matt, and Dakota for turning this into a thing. Honestly, I think the tag's success has more to do with people loving both the character and this figure."
If you need a dose of photography or ninja inspiration, #snakeeyessaturday is the hashtag to scroll on Instagram. We've featured a few more epic pics below.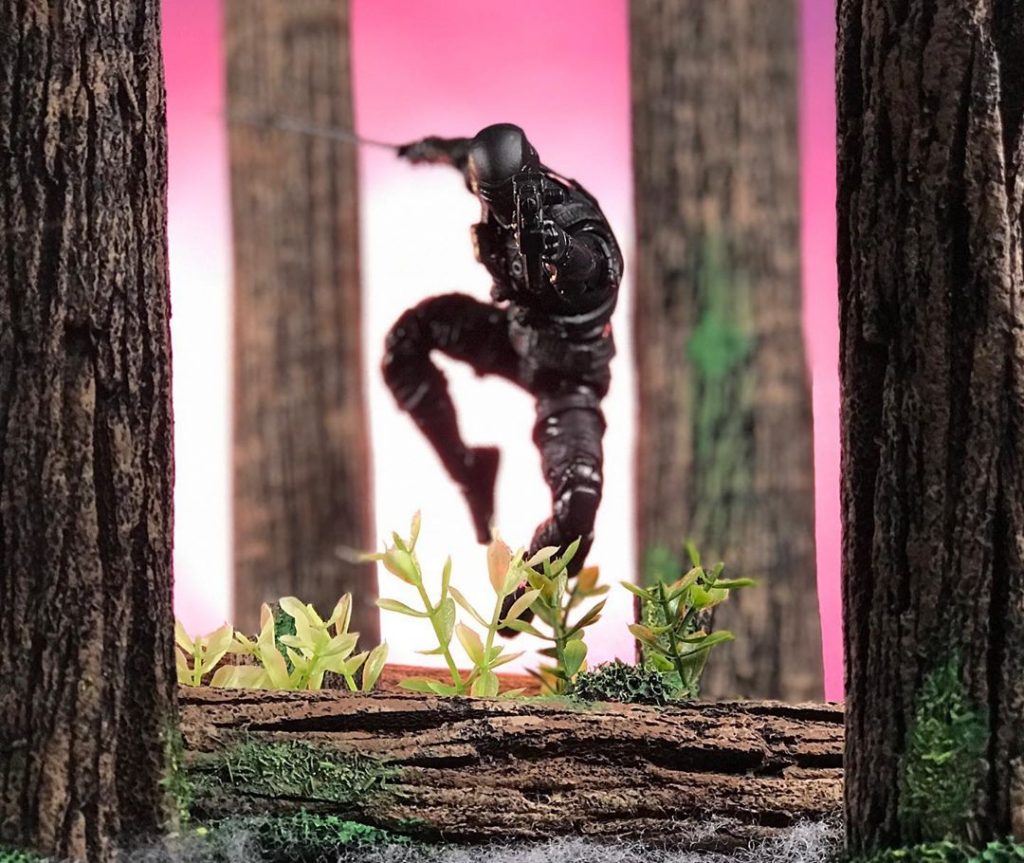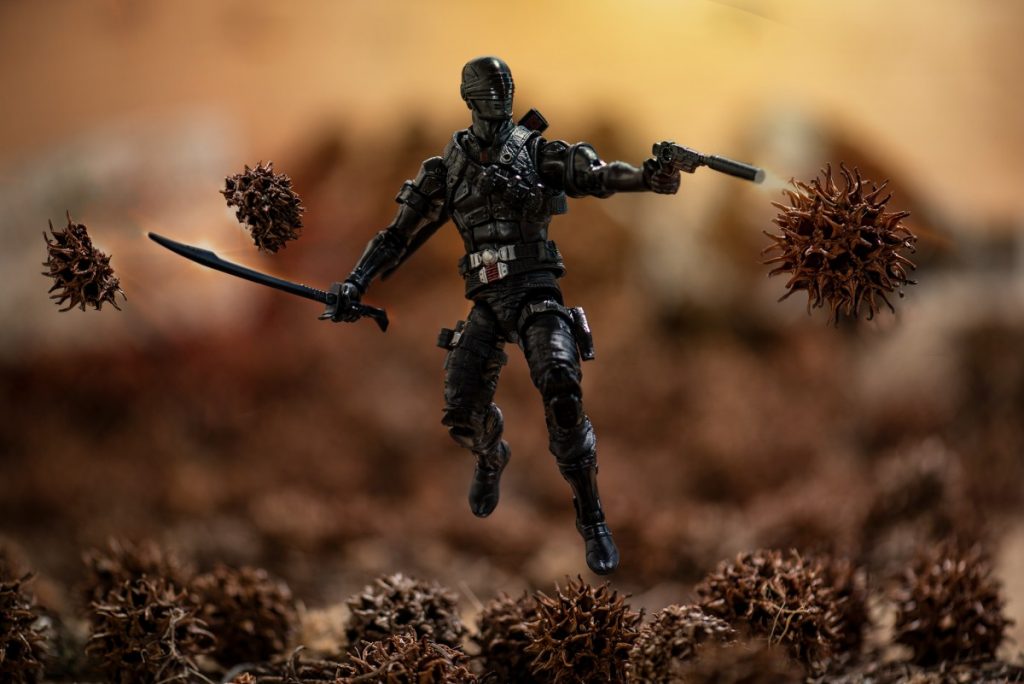 A look back at Snake Eyes action figures
Perhaps the most recognizable character from G.I. Joe, Snake Eyes has been one of my top five favorite characters since I was a kid. As of late, there has been a decent amount of hype around the mute ninja, ranging from the new Snake Eyes movie set for release in 2020, a new comic book and, of course, the just-announced 6-inch G.I. Joe Classified Series action figure from Hasbro.
I already have the 3.75" G.I. Joe 25th Anniversary Snake Eyes figure, but I was excited to get this larger, more detailed version to photograph before the Snake Eyes movie hits the big screen around October of this year (hopefully).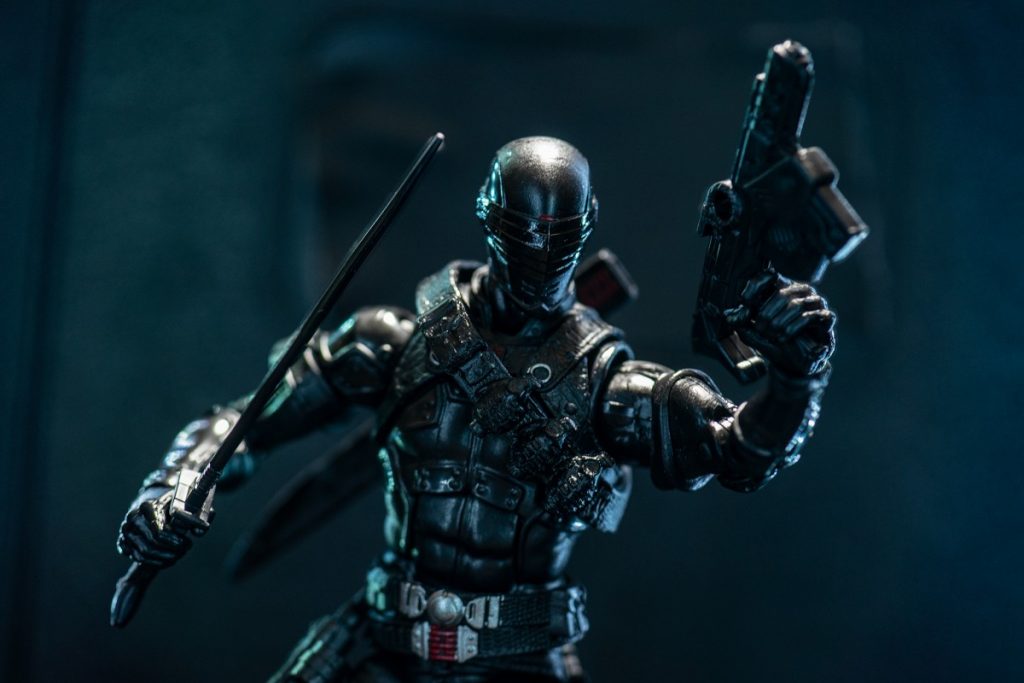 This new 6-inch Snake Eyes release from Hasbro is a big one for a lot of toy photographers who have long dreamed of seeing G.I. Joe go to the 6-inch scale, just as Star Wars figures did with the advent of Hasbro's Star Wars the Black Series. Naturally, I couldn't help myself and had to preorder the deluxe figure and the standard one as soon as it was announced at this year's Toy Fair. Now that the action figure has arrived, I began capturing photos.
The triumphant return of G.I. Joe began on Hasbro Pulse with their special edition Snake Eyes figure. It was the first time the character had been produced in 6-inch scale, and the first figure in the Classified Series. This deluxe version of the figure also comes with multiple ninja accessories and an exclusive Arashikage clan weapons rack. A standard version followed with the full first wave of the G.I. Joe Classified Series (also including Scarlett, Duke and Roadblock).
Support The Toy Photographers website by purchasing via Entertainment Earth and the affiliate links like this: G.I. Joe Classified Series 6-Inch Snake Eyes Action Figure
Hasbro also has a bunch of really exciting G.I. Joe releases coming. You can view all of those available for preorder on Entertainment Earth.
Snake Eyes the movie
The Snake Eyes film features actor Henry Golding (of Crazy Rich Asians) in the title role. It's said to be an origin story that takes place before the previous two G.I. Joe movies.
Snake Eyes: Deadgame
Rob Liefeld, the creator of Deadpool, Cable, X-Force, Domino and more, has been working on a new Snake Eyes: Deadgame comic book, which debuted from IDW on July 15. As a long time Deadpool fan and owner of the first 40 X-Force comic books, I could not be more excited for Liefeld's take on this character.
"Finally, I can share all that I've been drawing these last few months. Growing up, #GIJoe were the heroes of my sandbox, the champions of my shelves. These are the toys that made so many of us! Looking to restore the franchise to its former glory!" Liefeld wrote on Instagram in a caption for the above image. He also noted in the comments of his Instagram post that Snake Eyes did influence Deadpool, which is pretty neat.