Star Wars: The Rise of Skywalker officially opens Friday, December 20—superfans will be watching Thursday night—but we've already had a good look at the movie through all the trailers, merchandise and, of course, action figures. Without seeing or spoiling the film, talented toy photographers around the world have been recreating moments from the trailers and promotional images, or imagining and speculating with their own scenes using toys that have been on shelves for months leading up to tonight's big debut.
Don't worry: To reiterate, this is a spoiler-free post, and any similarity these photos have with the film are either because of previously released material, pure coincidence or each fan's intuition about what they expected to see. They may even get some things right.
In honor of the final installment of the nine-part Skywalker saga, or sequel trilogy, we've gathered our favorite shots featuring The Rise of Skywalker action figures by some of the best toy photographers on Instagram. Here, each of them offers a little insight into their inspiration or process. Click their Instagram handles to check out their excellent accounts.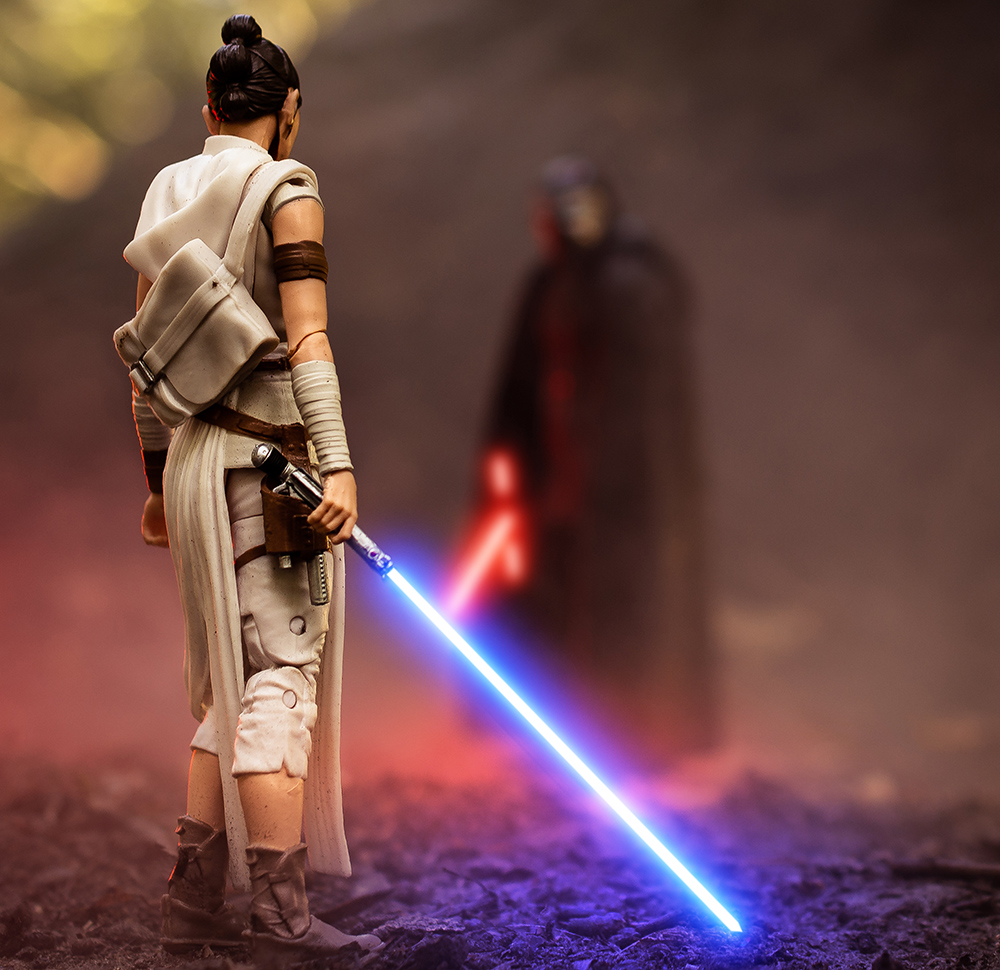 @rebel_jawa
Dan Sparkes, Ipswich, UK
The face-off between Rey and Kylo was taken for Disney's My Star Wars Story video and the Star Wars the Black Series shoot I was involved with for Hasbro in July, which was a tremendous honour to be a part of. What was most pleasing about some of the images I took that day, LucasFilm came back and said it was amazing how close my pictures got to the feel of the film, even though I hadn't seen it. This shot is also my most successful image to date in terms of likes and engagement on Instagram (1,822 as of Wednesday), although I try not to get bogged down in all of that.
I enjoyed shooting Rey Force pushing the Sith trooper, and actually holding the figure from above, but I wanted to bring it close to the camera for a bit of perspective. [Note: We loved Dan's pics so much, we gave him three, including the featured image at top of this page, which he describes above.]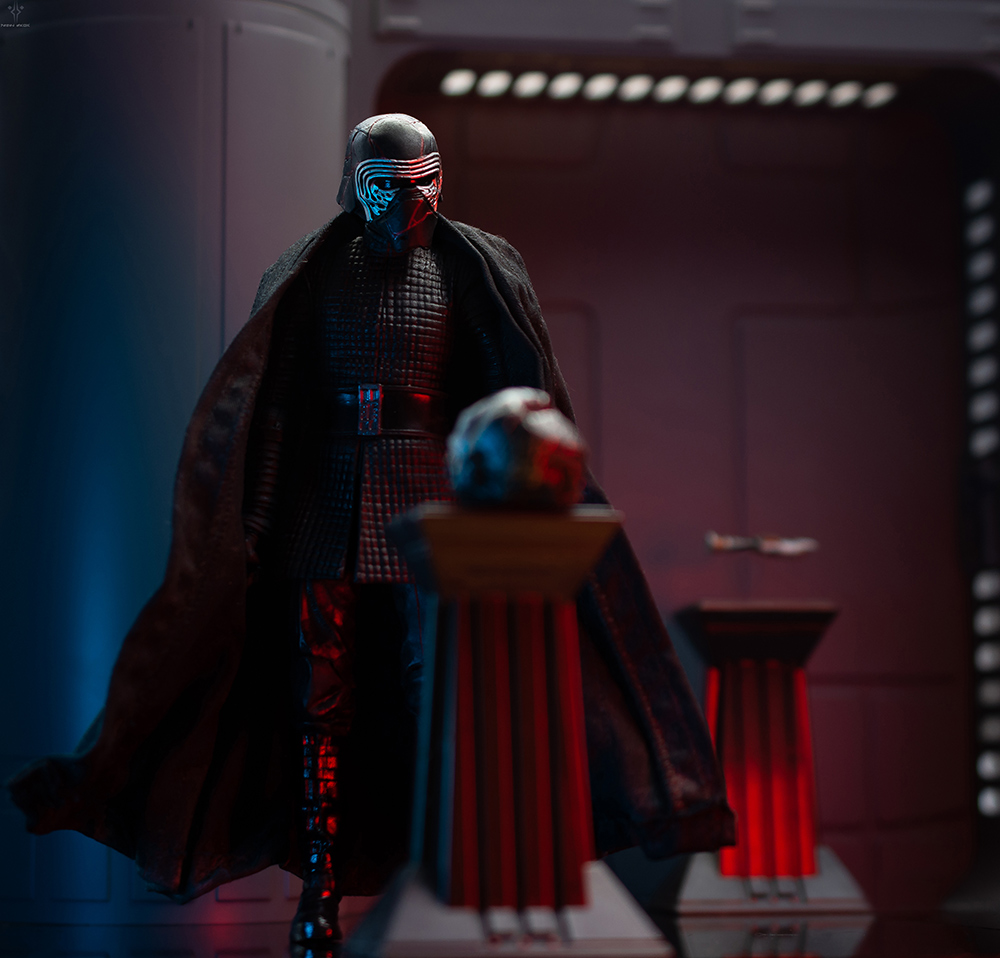 Kylo looking at Vader's burnt mask was something I had been planning for some time, and when the trailer dropped and we see the mask will play a role, I simply had to do it. I also included other souvenirs Kylo may have collected, like Luke's lightsaber, which is in the background.
@carsotoyphotography
Carson Zeller – Manitowoc, Wisconsin USA
Sith troopers are probably one of the most anticipated characters to appear in The Rise of Skywalker, as the red color perfectly symbolizes the Sith. I'm so excited to see how well they perform in combat, and what their origins are! 
They fly now? First Order jet troopers have probably the coolest scene in the trailers for The Rise of Skywalker. I can't wait to see some great action scenes with these troopers! [Note: Carson shot these pictures with a Canon Rebel EOS T5i with a 18/55 lens. Visit his Instagram account (linked above) for some great behind-the-scenes pics.]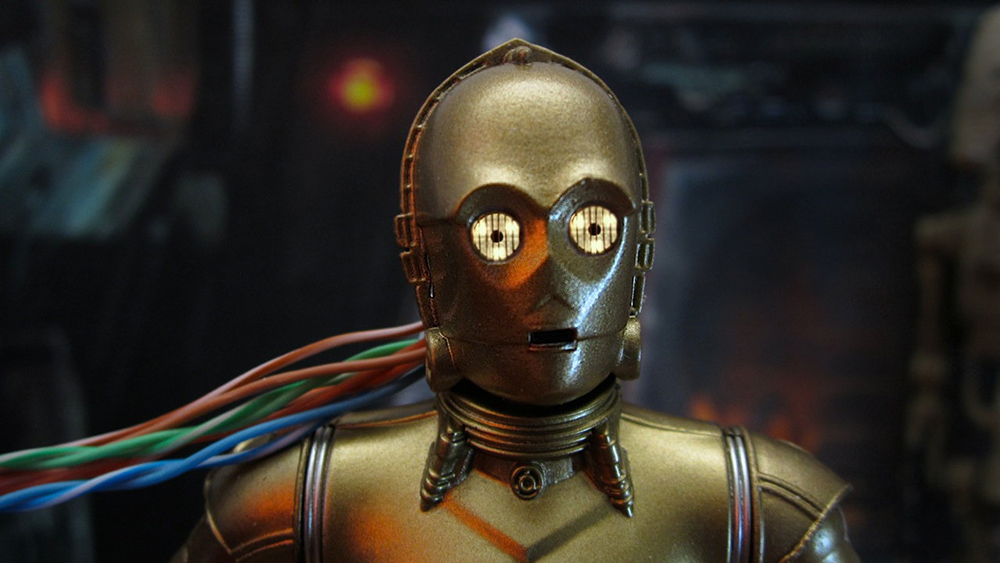 @worfles
Jeff Jacques – Ottawa, Canada
I wanted to recreate one of my favourite shots from the trailers. This was a simple set up featuring Hasbro's new, Target-exclusive Star Wars the Black Series C-3PO figure from The Rise of Skywalker, a printed backdrop, a bundle of wires that I taped to the back of his head, and a digital eye swap (using GIMP open-source image editor, specifically). And like the shot in the trailer, I even included a battle droid that you may have missed at first glance.
My second shot features the tiny Babu Frik figure fiddling with the wiring on the back of Threepio's head. This uses the same backdrop and wires in the other photo, and showcases the figure's removable head panel to expose the inner workings.
@kwehttamm
Matthew Kloberdanz – San Diego, California USA
I'm a moderator on thefwoosh.com and I review toys there, which really is how I got into toy photos. I got bored with regular plain review photos, so I built backdrops and stuff to make it more interesting for myself. This orbak pic was inspired by the Annie Leibovitz shot of Finn and Jannah on orbaks, as seen in Vanity Fair.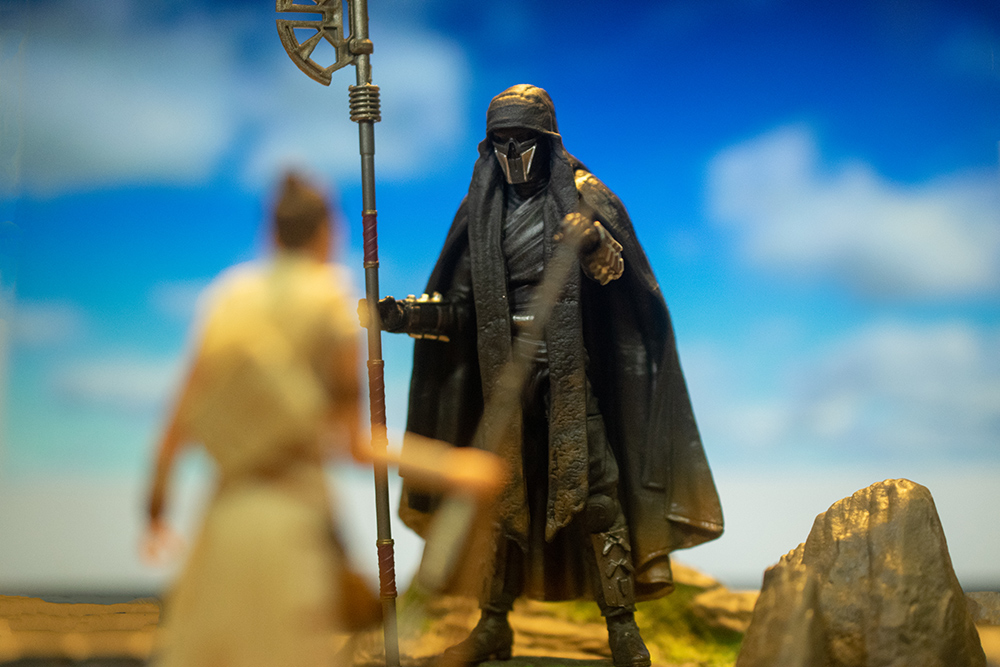 @chezpics66
Chris Lynch – Boston (and Brewster), Massachusetts USA
I've been fascinated by the Knights of Ren since I first saw them and wonder about what their whole deal is. I imagine that they are some sort of keepers of a Jedi/Sith lord, and maybe they've sworn themselves to serve the Skywalker family.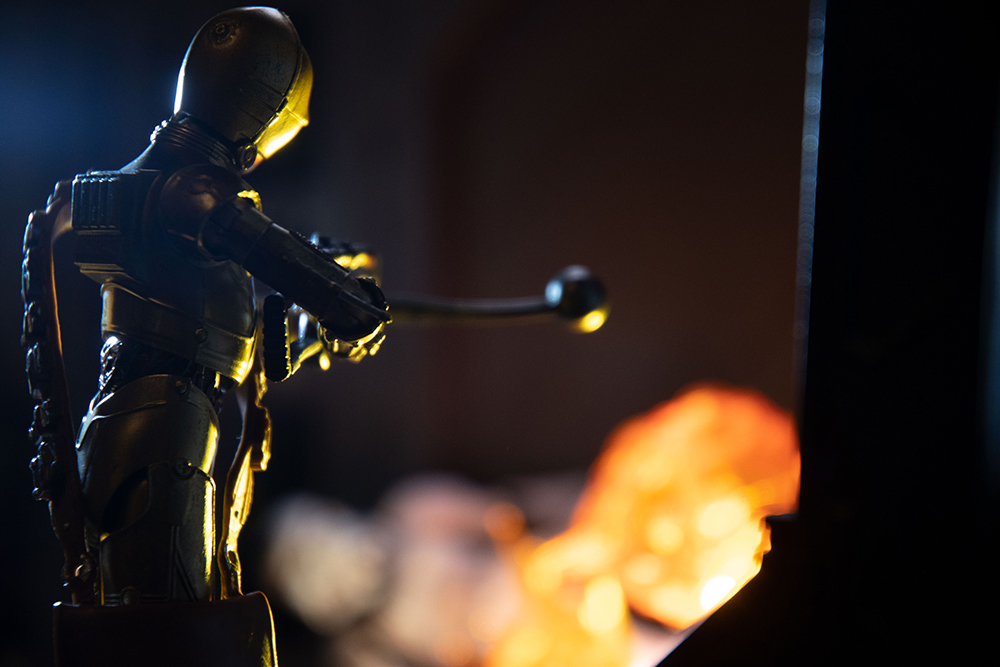 @capturedplastic
Matt Stringham – Utah USA
The mystery behind the evolution of C-3PO really got me curious. Especially after the second trailer hit for the new flick. He's always been such a passive and mild character, so I tried to imagine him in a destructive role, ha ha.
Star Wars: The Rise of Skywalker opens officially this Friday, December 20 in theaters everywhere. Go see it and see if these photographers got it right.
– Oliver Peterson (@oliversees)