The LEGO 71026 DC Super Heroes Collectible Minifigures officially hit the shelves January 1, 2020. Here's a sneak peek at all 16.
Aquaman
It was 1941 when we first met Aquaman.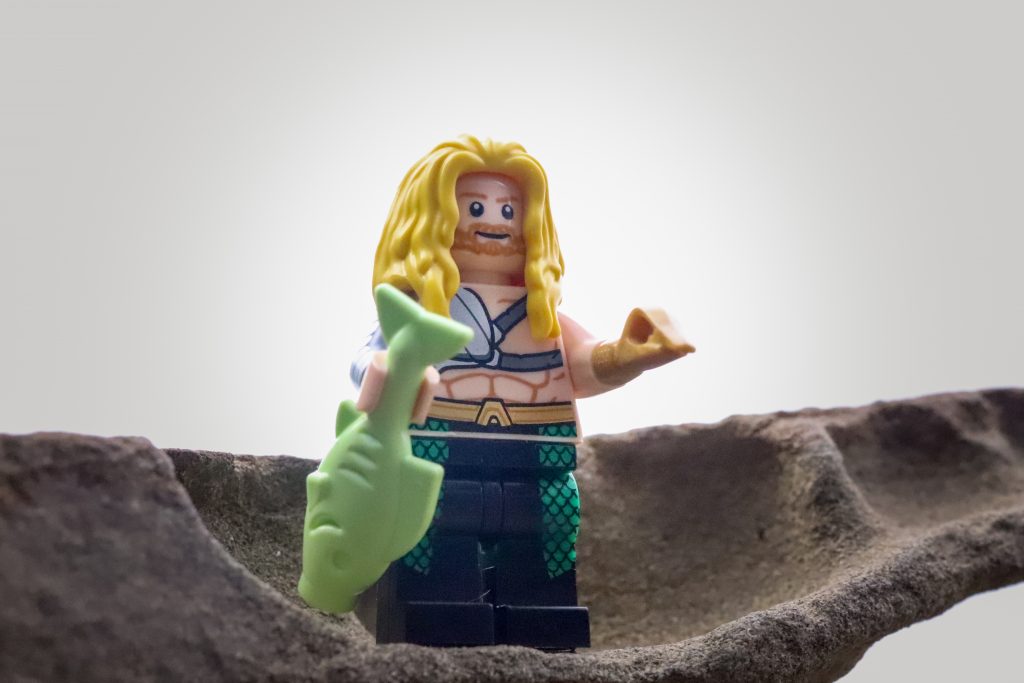 However, it wasn't until the '90s that Aquaman lost his left hand when a madman stuck it into a piranha-infested pool in an attempt to harness his ability to communicate with sea life. Now that should've been in your song, Alanis Morissette!
Batman
In 1939, Batman first appeared in Detective Comics.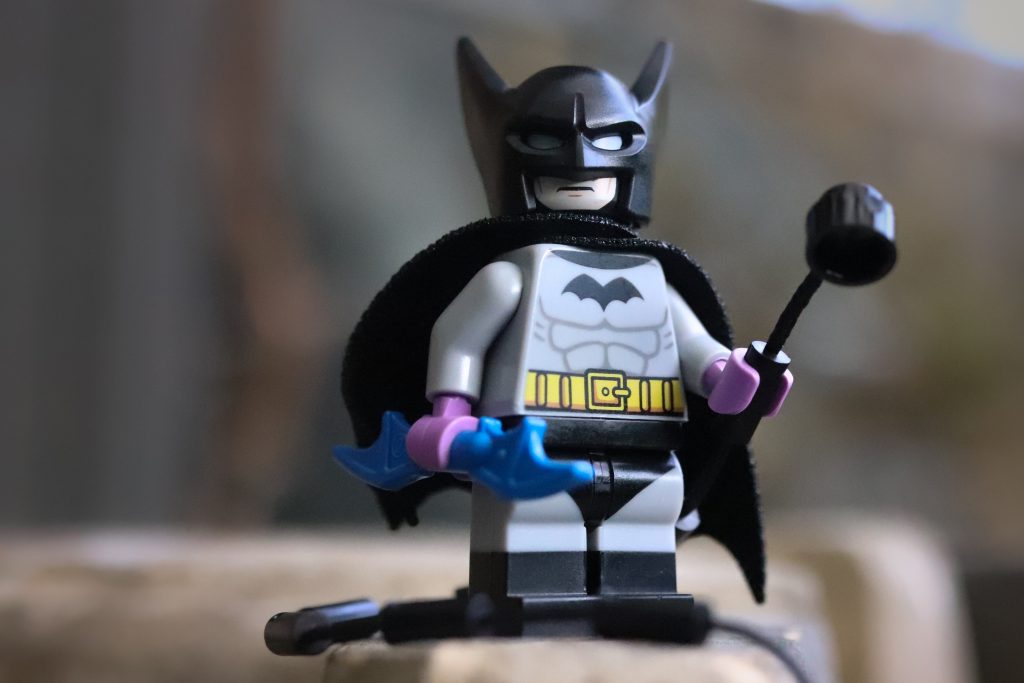 Big hair was all the rage in the '80s (see Cyborg for more '80s references, kids) and big ears were on trend in the late '30s, as were purple gloves. How many times have you heard someone say, "That's so late-1930s" to someone wearing purple gloves as they walk down the street? I've heard it twice.
Bat-Mite
It was in Detective Comics #267, 1959 that Bat-Mite made his first appearance.
Bat-Mite possesses near-infinite magical powers, but he actually utilizes highly advanced technology from the Fifth Dimension that cannot be understood by you humans with your limited three-dimensional view. So late-1930s AND three-dimensional!
Bumblebee
First appearing in 1976, Karen Beecher-Duncan is Bumblebee.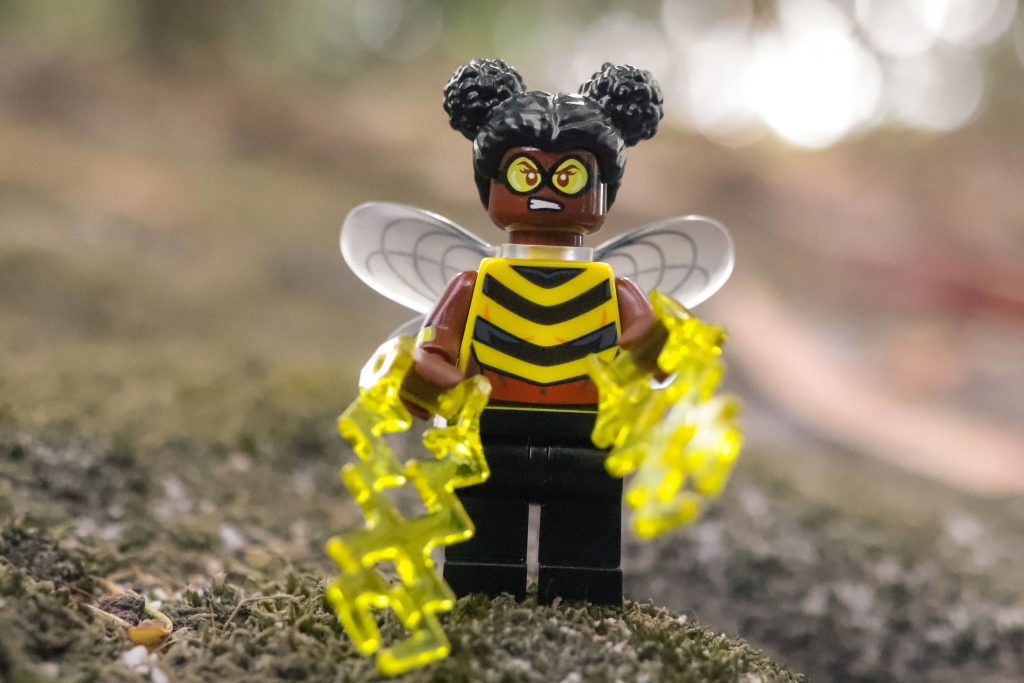 Bumblebee comes with electric blasts, groovy googles, a sassy hairdo and wings. Just like a real bee.
Cyborg
In 1980, Victor Stone's scientist parents used him as a test subject for various intelligence-enhancement projects. Ahh, the 80s, when the Captain and Tennille asked us to "Do That to Me One More Time," whatever "that" was; leg warmers solved the my-calves-are-just-freezing-but-the-rest-of-my-body-is-fine problem, and parents could perform scientific experiments on their kids.
Anyway, thanks to the prototype medical prosthetic research Victor's father had access to, albeit without Victor's consent (it was the '80s, remember), we get Cyborg.
Flash (Jay Garrick)
In 1940, after a bizarre laboratory accident, Jay Garrick acquired the ability to move at superhuman speed. As quick as a flash.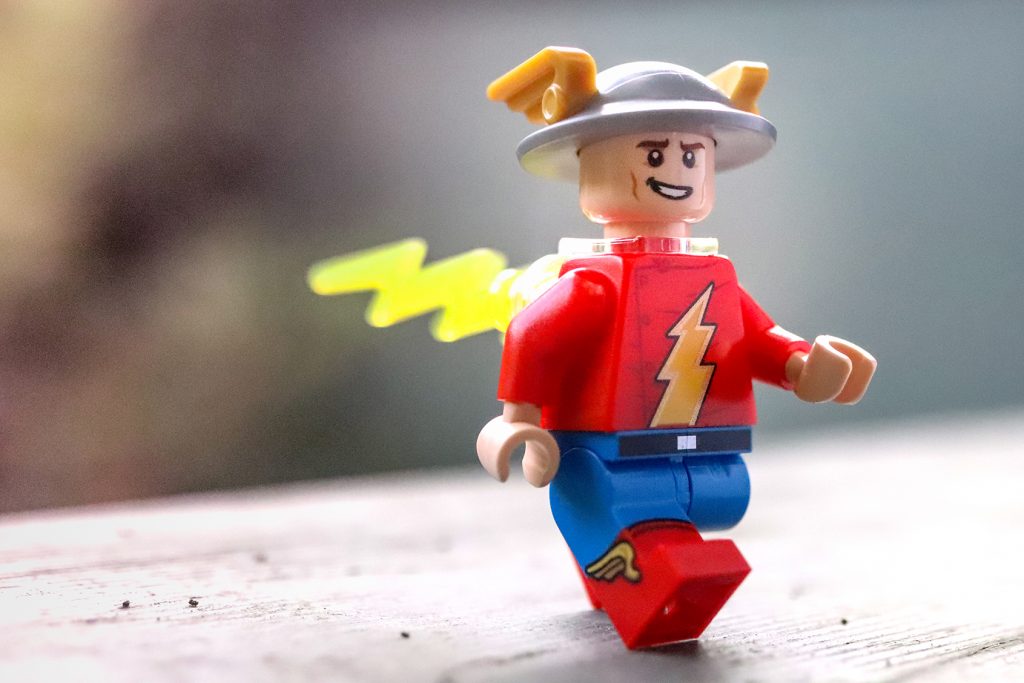 Green Lantern (Simon Baz)
It was 2012 when we first met Simon Baz, officer in the extra-terrestrial police force, the Green Lantern Corps.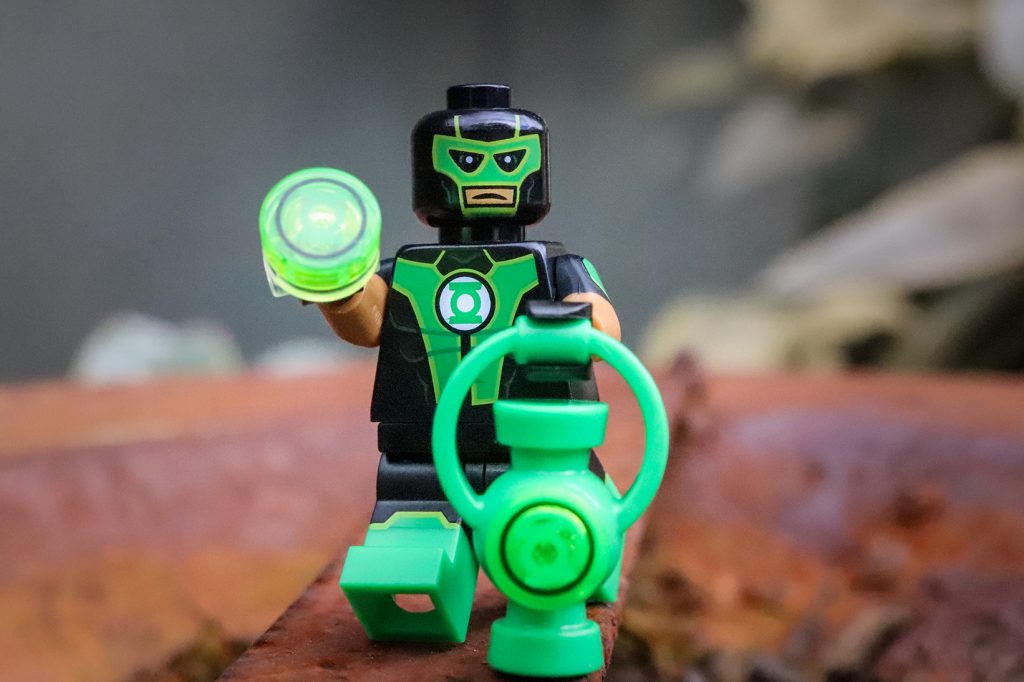 It's the classic tale. A boy gets involved in street racing, it leads to car theft, he steals a van with a bomb in it, it blows up an abandoned car factory, and during the ensuing police interrogation two rings fuse into one—the ring selects the suspect as its new wielder, the ring then flies him away from captivity and the boy turns over a new leaf.
Huntress
Huntress first appeared in 1947, beginning as supervillain Paula Brooks.
When daughter of Batman and Catwoman Helen Wayne came about, the "villain" in supervillain was replaced with "hero," which continued with Helena Bertinelli. See, baddies, you can turn your lives around.
Metamorpho
Rex Mason, AKA The Element Man, AKA Metamorpho, first hit the pages of a comic (The Brave and the Bold) in 1965.
Originally an adventurer, Rex is converted into a man made of a shifting mass of chemicals after being cursed by an ancient artifact that he retrieved. Gee, ancient artifacts—again with the cursing?
He can change himself into any element or combination of elements found in the human body. If I could do that I'd change myself into the human elements of ticklish, that moment just before a sneeze, dizziness, and either some cobalt or some nickel.
Mister Miracle
In 1971, alter ego Scott Free (clever) became the super escape artist Mister Miracle.
Functionally immortal, Scott stopped aging at around the age of 30, begging the question, why would he hide his youthful appearance under a mask? He also possesses superhuman strength, agility, speed, coordination, reflexes and incredible stamina. Sounds like a bit of a showoff to me.
Cheetah
Super villainess and archenemy of Wonder Woman, Cheetah first appeared in 1943.
Over time and several alter egos, Cheetah's powers have progressed from the ability to fashion a costume from a cheetah-skin rug, to taking on the appearance and possessing the power of a cheetah, on to superhuman speed and strength. I hope that means she's retained all her previous abilities and can now knock up a big cat costume on the Janome, whilst being yellow with black spots, and do it really, really, really quickly.
Joker
It was April 1940 when Mr J arrived. Makes you wonder what Batman was doing since 1939. Probably taking in his cowl ears and dying those gloves? This Joker is a nod Frank Miller's 1986 Batman: The Dark Knight Returns comics.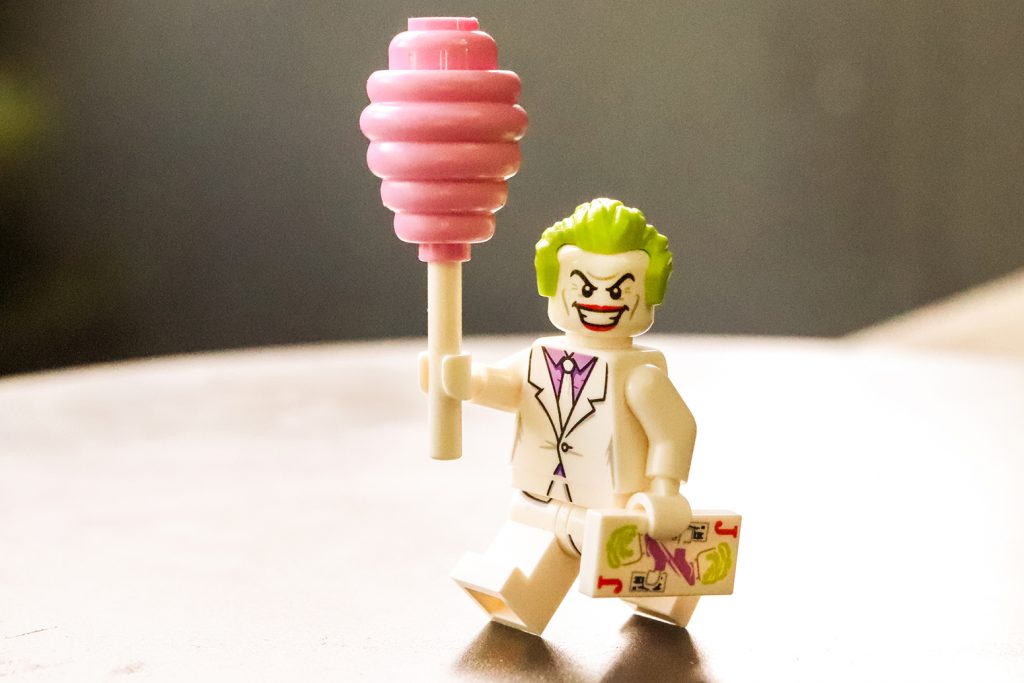 The cotton candy, or candy floss in the UK, Ireland, New Zealand, South Africa, Egypt, India and Sri Lanka, or fairy floss here in Australia, is cool. It was National Cotton Candy Day in the USA on December 7 for those playing along at home.
Sinestro
In 1961 we were introduced to Thaal Sinestro, the former Green Lantern Corps member who was dishonourably discharged for abusing his power. Tut-tut, Thaal.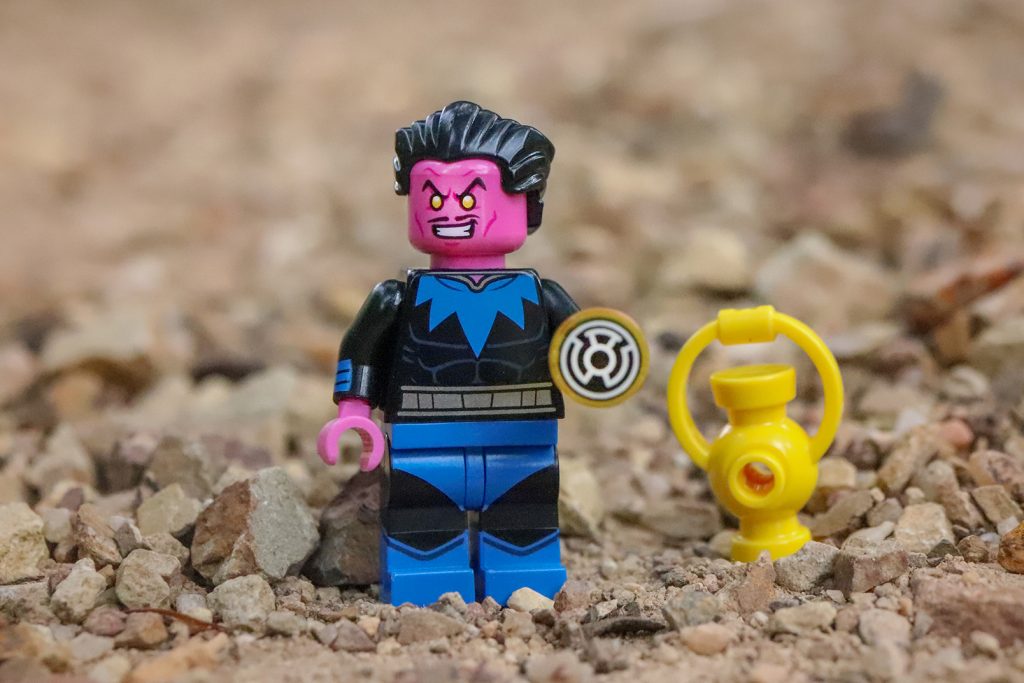 Still, with Sinestro as a surname, maybe the G.L.C. should've been a bit more watchful of Thaal. If some guy called Gary Stealsyourlunch started working in my office, I keep a pretty keen eye on him. And my Vegemite sandwiches!
Stargirl
Courtney Whitmore, AKA Stargirl, first appeared in 1999.
Originally known as the second Star-Spangled Kid, Courtney changed her identity to the Stargirl. A trained gymnast and kickboxer, one could be excused for wondering why she'd need a cosmic staff. If I had a cosmic staff I'd open a cosmic business.
Superman
Born on Krypton and sent to Earth as a baby in 1938, Johnathan and Martha Kent named him Clark. Journalist by day, superhero by night. And day.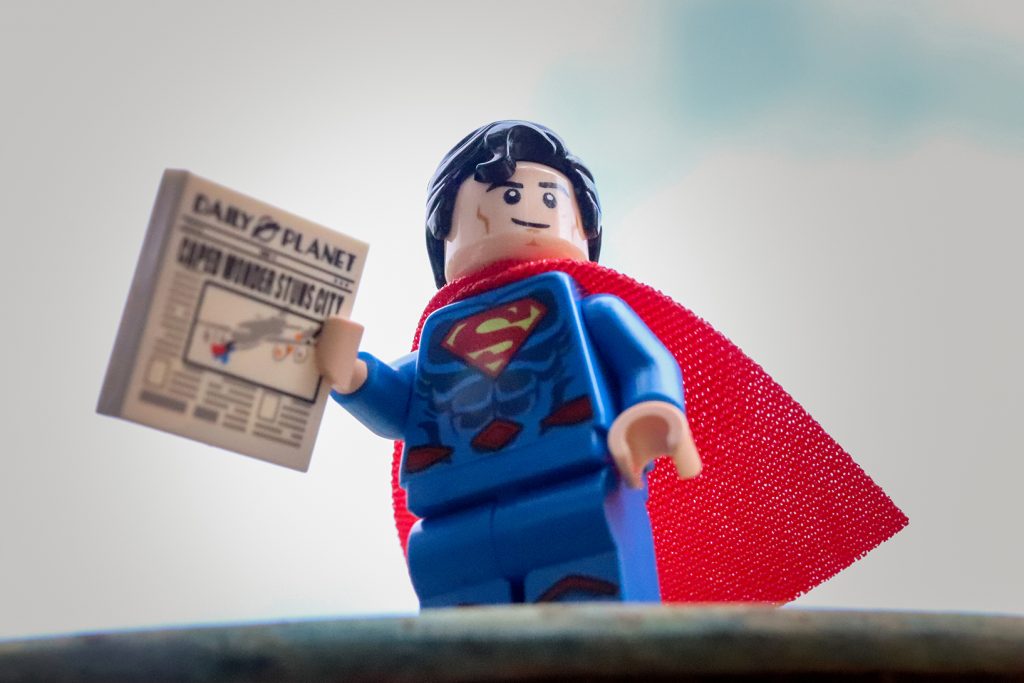 Wonder Woman
Princess Diana of Themyscira, as the Themyscira locals call her, Diana Prince to those outside the Capital City, or Princess Di to her mates (I assume), Wonder Woman first appeared in the 1941 All Star Comics story "Introducing Wonder Woman."
Oh, come on, All Star Comics, "Introducing Wonder Woman?" Talk about spoiling a surprise!
Bonus
This bonus first appeared in DC Super Heroes Collectible Minifigures bags in 2019.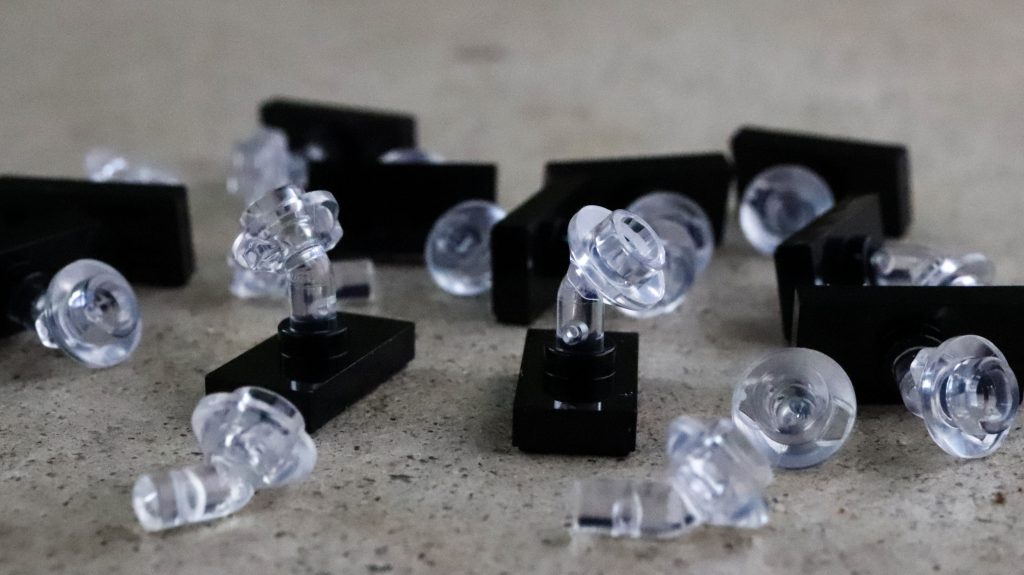 OK, this bonus isn't technically a superhero, but it will soon become a hero to toy photographers. The clear piece that comes with every minifigure will be such a handy asset in every toy photographer's toolkit. No longer will I be using LEGO lightsaber hilts to secure Minifigures into the ground. The little bonus inclusion in this series is the real toy photographers superhero!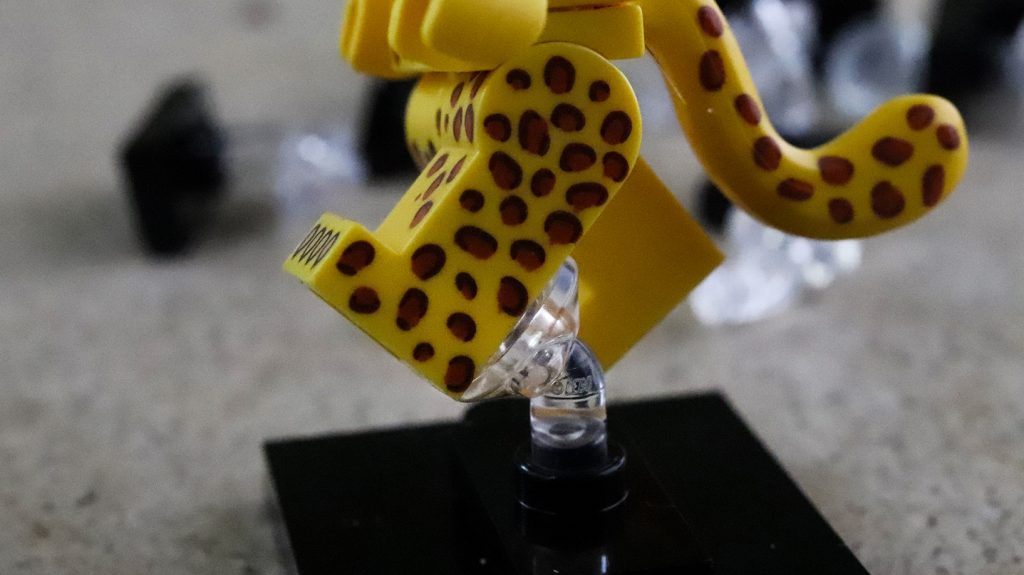 Huge thanks to LEGO for sending us these DC Super Heroes Collectible Minifigures to review.
– Brett
Want to stay update with everything that happens on Toy Photographers? Subscribe to our weekly email round up so that you never miss a post. While you're subscribing, do the same for the podcast! And be sure to check in on our communities on MeWe and Flickr