Many thanks for the invitation to share my techniques and creative process with one of my favorite recent pastimes—action figure photography!
Some context about my collection:
The 1970s and '80s were a glorious time to grow up. In movies and TV, we saw the explosion of amazingly creative franchises like Star Wars, Super Friends, Indiana Jones and The Muppet Show. In the world of comics, we saw game-changing story lines with DC's Crisis on Infinite Earths and Marvel's Secret Wars. All of these franchises dominated the toy aisles and wish lists of my youth. I was 6 years old in the summer of 1977 when Star Wars became a worldwide phenomenon. I turned 7 when Kenner launched their first Star Wars action figures and I, like many of my classmates, began collecting everything I could find. R2-D2 was my first of the original 12 3.75" action figures—and I've been collecting ever since.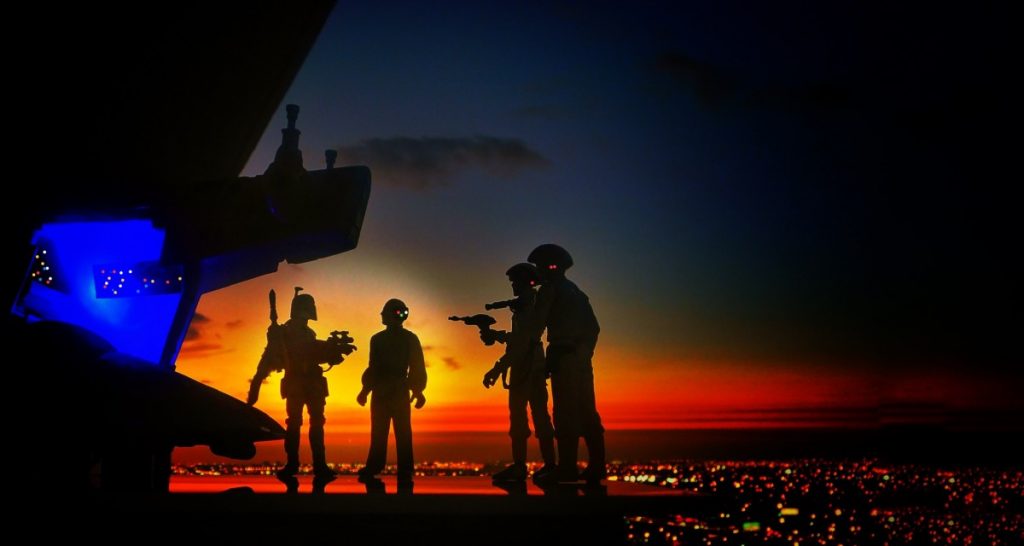 For the last two years, action figure photography has become a rewardingly creative pastime that also allows me to share my collection with a greater audience. Having a 40-plus-year-old collection, I try to differentiate my work by always featuring an original Kenner figure or ship in my shots alongside the updated versions.
When I first started shooting, I found myself artistically motivated by lighting effects that add drama, set the mood and tell a story. Living on the coast of Miami, I was inspired by our gorgeous sunsets and other-worldly cloudscapes. I am blessed to have an endless supply of amazing natural backgrounds for composing my shots.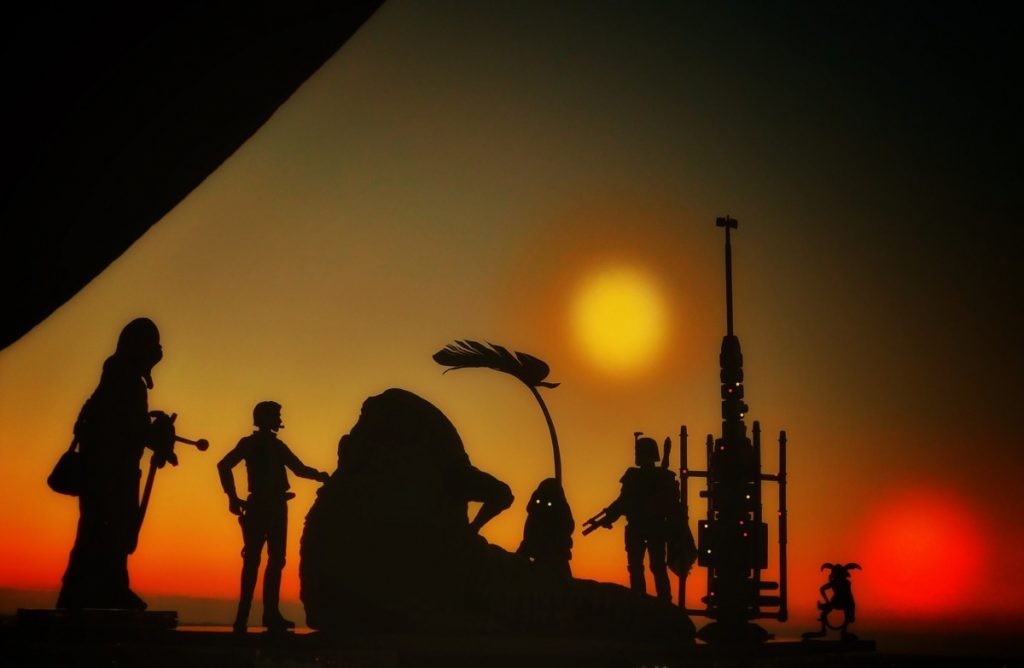 My formula for realistic action figure storytelling, in order of priority:
Composition
Composing your shots well is critical to telling your story. Composition shows the artist's intent and guides viewers' eyes to experience your creative vision. I tend to favor asymmetrical placement of elements in my shots as I find it more interesting. I rarely use symmetrical compositions, unless it supports a specific character, shot or effect. Details are important in composition. Every element you place should support your composition and vision. This is especially critical when placing your silhouettes.
Depth and scale
My collection is strictly 3.75" scale. I find it more challenging to achieve realistic shots with this scale, so natural sky-scapes add dramatic realism and help set the tone of my shots. I also love using background elements like buildings and skylines to create as realistic a setting as possible. Experimenting with the physical proximity of your camera to your subjects can also create a greater sense of scale.
Simplicity
Less is more! I strive to place figures and vehicles in my shots to showcase their most iconic silhouettes. I want my audience to immediately recognize a character through their physical shape. With my compositions, I tend to spend the most time setting up each figure's pose to support the story. When featuring silhouettes, I tend not to add distracting special effects—I don't have any glowing lightsabers or lasers coming from blasters. I will add a strategic second sun to the sky (on Tatooine, of course) or a subtle dot of light to highlight Jawas' eyes or R2's lights—but only sparingly.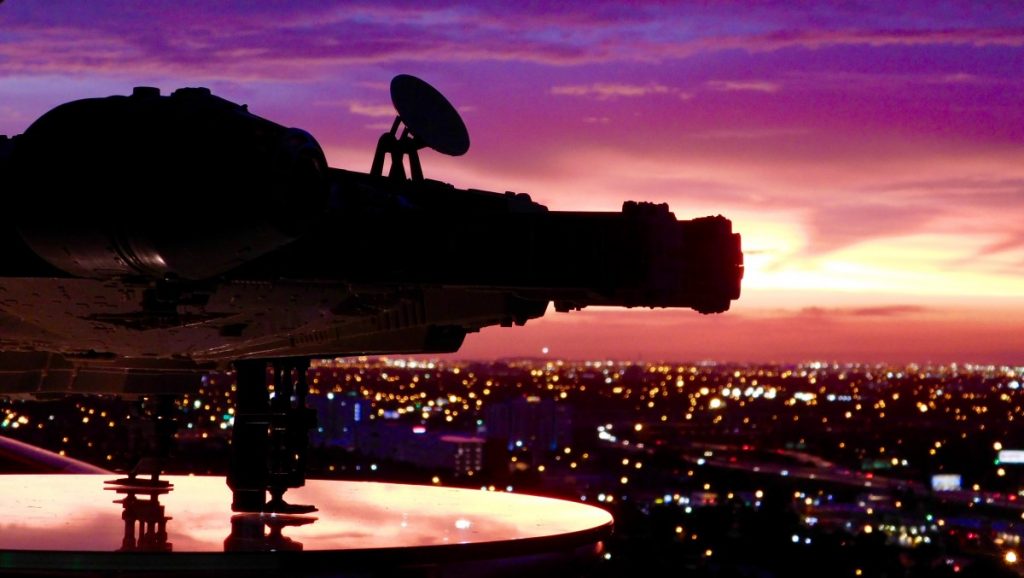 Drama
I want my shots to be as dramatic as possible. I want my compositions to look like they were stills from a movie. I don't want people to think they are looking at shots of toys. Experimentation with lighting, contrast, texture, color and black-and-white images all support the dramatic effect I'm attempting to achieve. I edit my photos with the Snapseed app. It's very easy to use and it has amazing options to add next-level drama to your photos.
Thanks to Oliver, @118af and the Toy Photographers blog for the invite and many thanks to my fellow artists and followers for all their kudos and support. Enjoy!
– Terry @3.75galaxies