One of the fun challenges of toy photography is bringing our plastic, inanimate objects to life. An effective way to do this is to capture them moving, or imply that they're moving. We saw many great examples of this in last month's MeWe community "Leap" challenge, and Kristina and I decided to take a deep dive into capturing movement for our latest podcast workshop.
Whether it's simply posing a LEGO minifigure's arms and legs to imply walking, capturing practical debris or water splashes using fast shutter speeds or suspending toys on wires, there are so many different ways I like to introduce movement into my toy photos. I tend to lean in that direction more so than the typically-stationary techniques used for still life or portraiture (though not always, as we'll learn from Kristina in this episode).
I find movement to be a powerful tool that allows me to do things like add realism or excitement to a scene, help a viewer's eye move around my photograph, or help tell a story. I've even started experimenting with stop motion, though that didn't happen until after we recorded this episode.
You can listen to our chat and check out the photos we took for this exercise below. We'd love to continue the conversation with you as well, so tell us your thoughts on movement in the comments!
My photo
Kristina's photo
Listener photos discussed this episode
We loved seeing how others captured movement all month long on MeWe and Instagram. Here are the photos we discuss in this episode. We also encourage you to check out the rest of them under the #tp_leap hashtag on MeWe.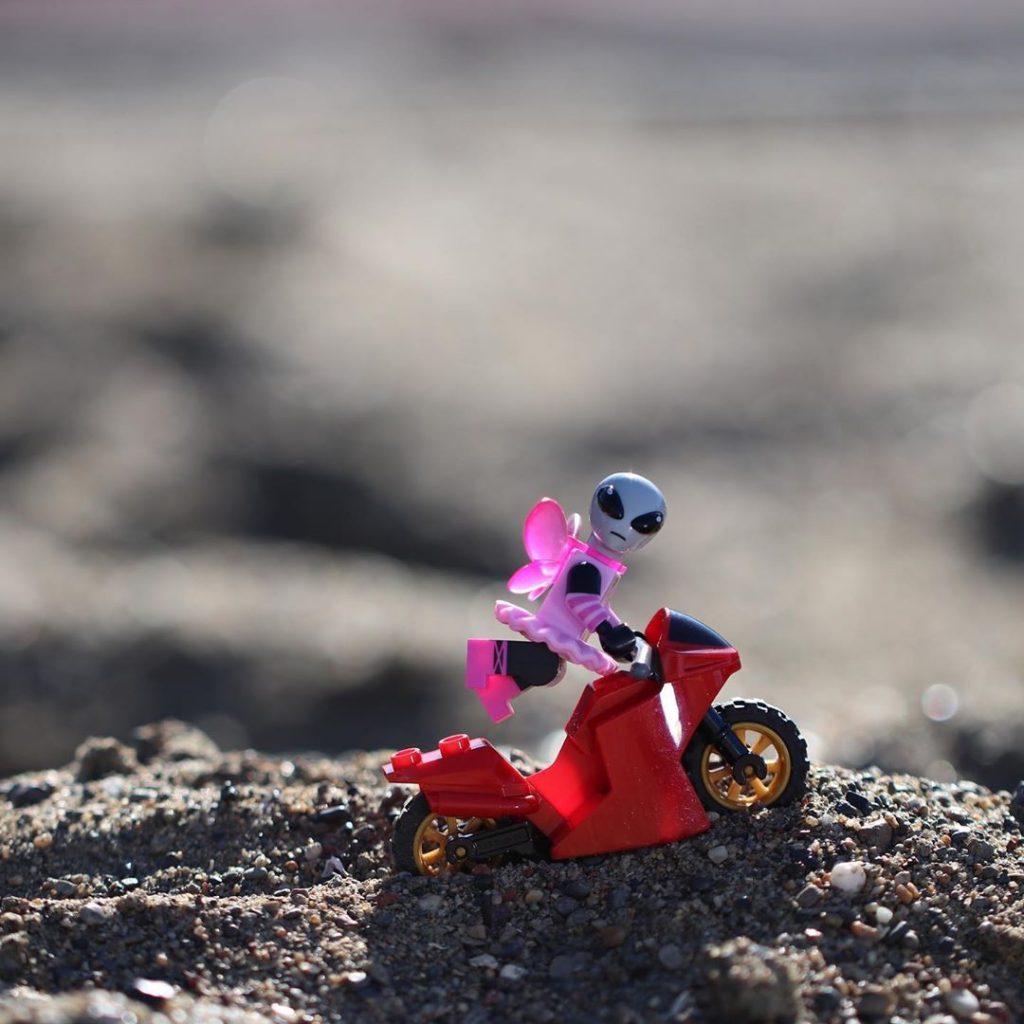 Next up: Spring!
Spring is in the air, so that's the topic of our next podcast exercise! If you'd like to join us please use the hashtag #tp_podcast and tag us (@thereeljames23 and @kalexanderson) by next Friday, March 20 (the first day of Spring!).
Thanks for listening,
-James