Aaaaaaand, action!
On this week's episode of the podcast, I'm joined once again by my good friend from Sweden, Kristina Alexanderson. This time around, Kristina and I tackle the theme of "Action," despite not being photographers that typically shoot action scenes.
The dictionary defines action as, "The fact or process of doing something, typically to achieve an aim," as well as "armed conflict" or "exciting or notable activities." Did we convey these definitions in our photos? Listen to the podcast, and check out our images below, to find out!
My Image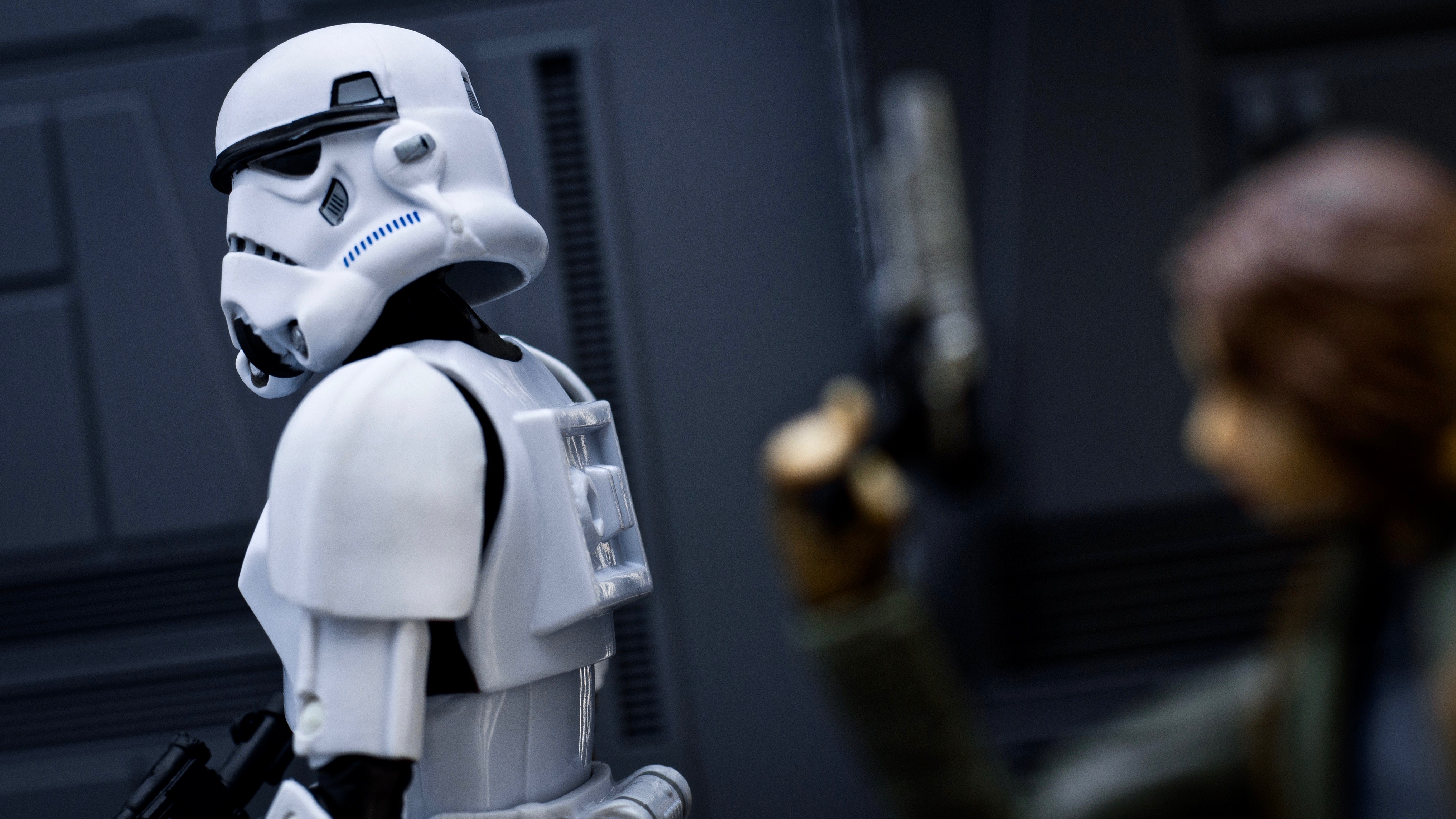 My goal was to capture the moment just before the action takes place. To accomplish this I used my trusty Black Series 6″ Stormtrooper and Jyn Erso figures.
Kristina's Image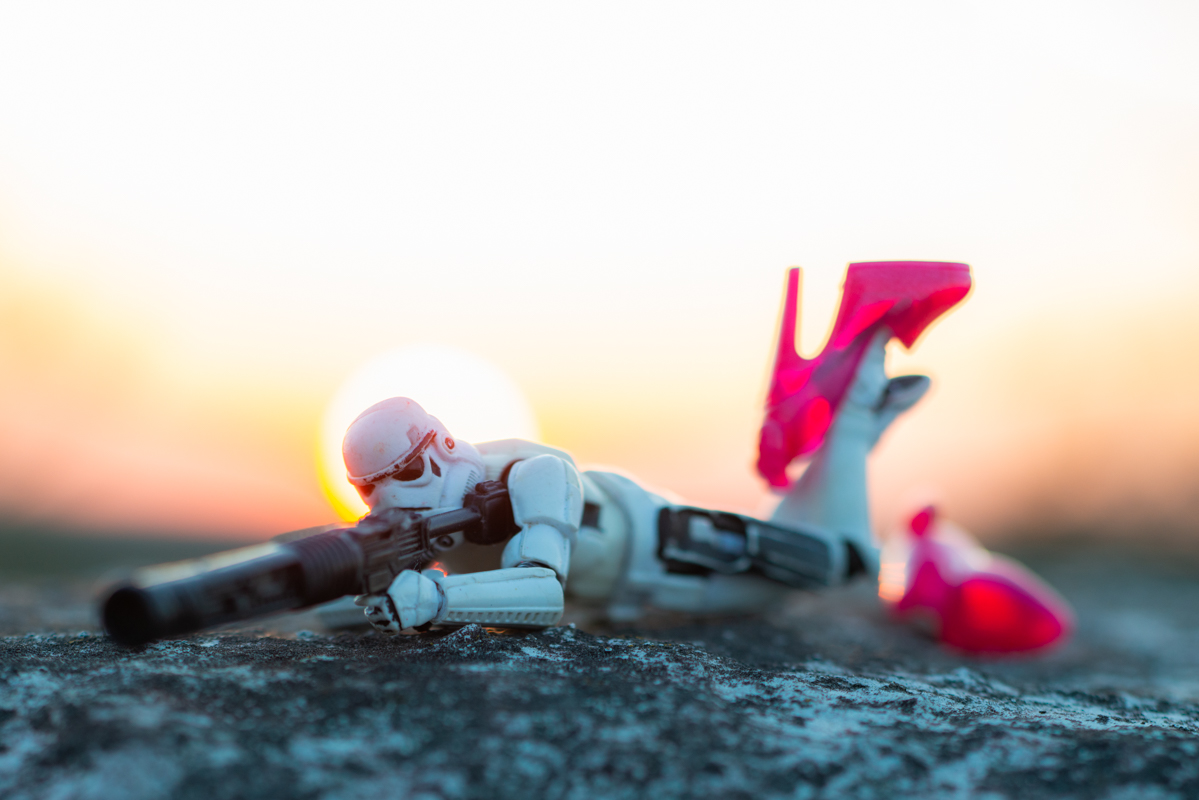 As luck would have it, Kristina used a Stromtrooper in her image as well, with a twist! What kind of "action" do you think this Stormtrooper is getting while he's not at work?
Guest Submissions
As always, we invited our listeners to participate, and received some great submissions! We discuss a few of them on the podcast, and you can check them out for yourself below. Thanks Koncrete_Bricks, ljtoyphotography, and Tony Tulloch for playing along!
Koncrete_Bricks
LJToyPhotography
Tony Tulloch
Thank you so much for listening! Until next time, sound off with your interpretation of the theme, and how you felt about ours, in the comments.
-James
If you've made it this far, come continue the discussion over at our G+ community! While you're at it, subscribe to our weekly email round up so that you never miss a post, and subscribe to the podcast!