The Snowtrooper Battle Pack set is a great way to get your hands on some Snowtroopers and create scenes from Star Wars: The Empire Strikes Back.
The Minifigures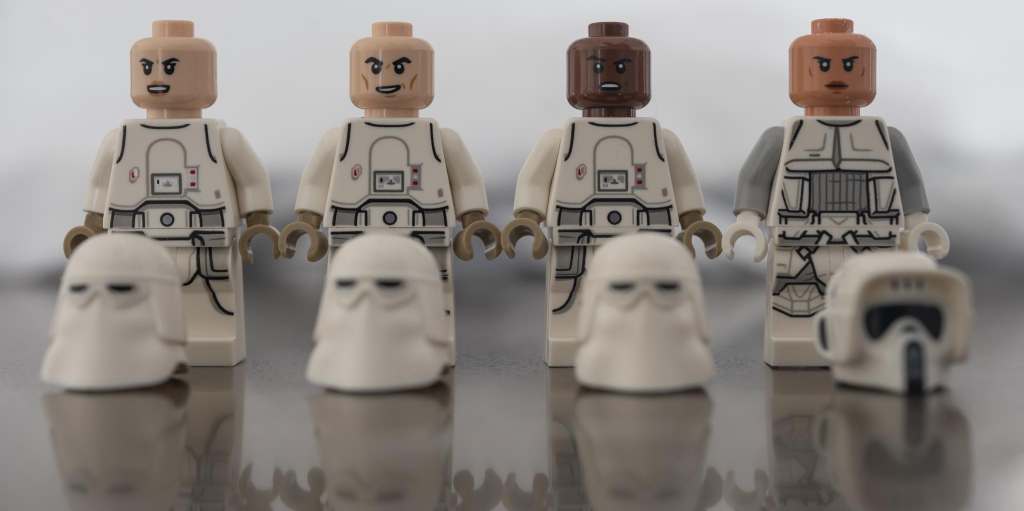 The Snowtroopers minifigures make the set here in my opinion. The helmets and prints on the minifigures are great. The minifigures also come with blaster pistols and rifles, which is WAAAAYYYY better than the stud shooters that have been in these types of sets for the past few years. The main qualm with these figures is it would have been cool if they had the backpacks like in the movie and past minifigures. Regardless, they still are great minifigures and I look forward to shooting snow scenes with them for years to come.
The Hoth Scout Trooper is a great addition also. I did go back and watch Empire Strikes Back and did not see any speeders or Hoth Scout Troopers, but no worries because the more minifigures the better! The dual-molded helmet and prints on this minifigure is top-notch.
One other thing to note is all of these minifigures have unique faces under their helmets, which I am a fan of.
The LEGO Set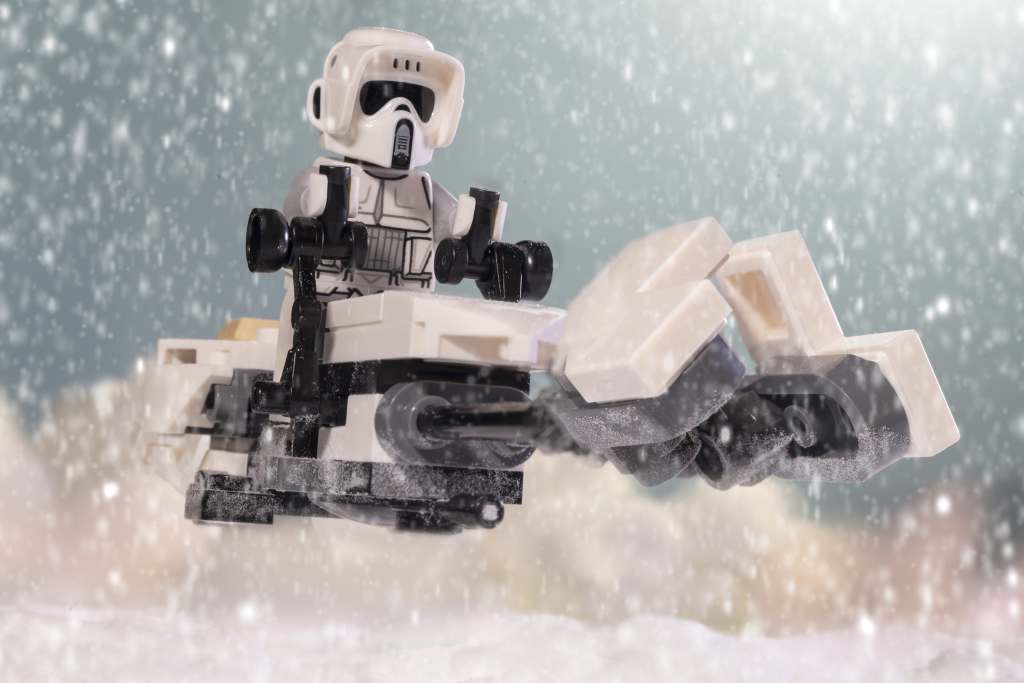 If you have read my reviews you know I love speeders, but this one is my least favorite due to the Hoth Scout Trooper being in the standing position. I prefer where they are sitting down like in The Mandalorian Trouble on Tatooine 75299 set.
There is a big cannon that is a stud shooter (don't shoot your eye out) that comes with the set. Last but not least is the snow fort that provides space for the Snowtroopers to take cover while in battle. Nothing crazy there, but a nice little addition to the set.
Overall
This is a fun set that can be used to create scenes from Empire Strikes Back. The set is an improvement over the 2010 LEGO set minus the Snowtroopers not having backpacks. When combined with the LEGO Star Wars AT-AT vs. Tauntaun Microfighters Set 75298 you can create some fun deleted scenes that never made the cut of Empire Strikes Back.