I love the speeder bikes from Star Wars. Right when I saw Mando and Grogu riding one in Season 2 of The Mandalorian I literally thought, "I hope they make a LEGO version of that," and they did! LEGO Star Wars: The Mandalorian Trouble on Tatooine 75299 is a great set that finally gets me Grogu, Mando and Tusken Raider minifigures that are just too good.
The speeder bike comes with a saddlebag where Grogu can sit, and a spot for Mando's Amban phase-pulse blaster, and the bike's build is pretty accurate to the TV show. This will live on my desk at work for quite some time.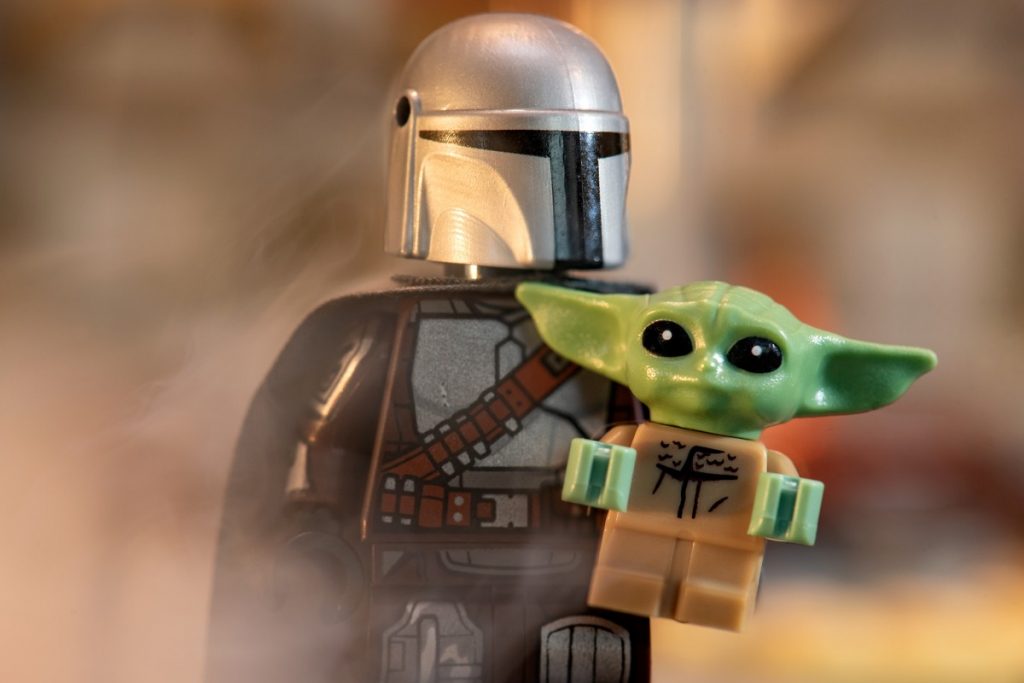 Although I love Mando and Grogu, this Tusken Raider setup is also quite nice. The set comes with a hut where the Tusken Raider can relax by a fire and eat some of the the Krayt Dragon he recently killed. The set also includes a spring-loaded, missile-shooting version of the ballista used to attack the Krayt Dragon. It works great and has quite a bit of range compared to many LEGO projectiles.
The Mandalorian Trouble on Tatooine was super easy to build and it's great for combining with other Star Wars sets to build out your Tatooine scenes, which is exactly what I will be doing next for the Adventures of Grogu series I'm creating. Overall, this set was a lot of fun to build and a great way to get some of the new Star Wars minifigures for future photo shoots. I highly recommend it.