We are well into February and its time to bid a fond farewell to Jantmanuary! As in year's past, our January MeWe challenge was to create 1:1 scaled images of a toy Antman interacting in the real world. Because Antman shrinks size at will, we arent constrained by scale. This challenge presents a many unique opportunities for playful images. Anything goes!
As always our MeWe members came through with a variety of Antman toys in unusual situations. Much like Paul Rudd character in the movies, you never know where Antman will show up next!
Our Winners
Our first place image by Janan Lee won our panel of 'judges' over with his usual hygge style. With two different Antmen and two different sized tea cups, this inception style image captured the absurdity of Antman perfectly.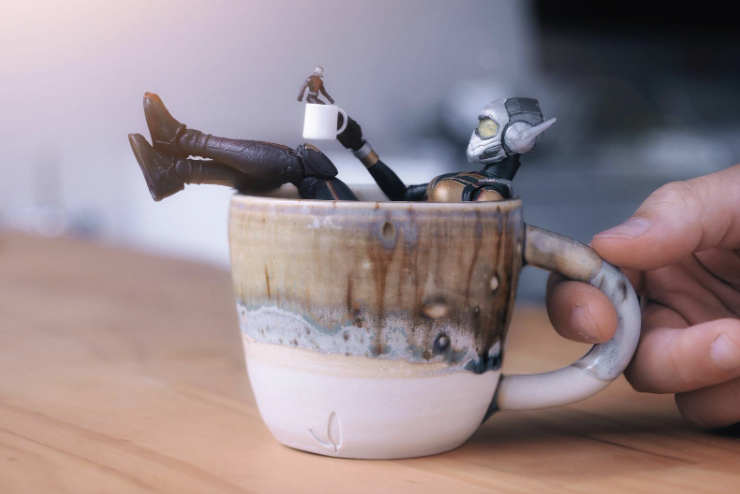 Tom Milton is the master of the Cinematic crop. And his use of a child's abacus creates dynamic leading lines and colorful scale for our Antman. With the figure looking and gesturing to someone out of the frame, we are truly left to wonder at the story embedded in this photos.
In true Antman style, you have to look twice at this image by Sabrina Perry to notice him at all! You're forgiven if you don't notice the micro Antman tucked in between Kang and Thor. By putting the figure at nearly center focus, the eye is immediately drawn to him, even in this chaotic scene!
Mark Cerbo has been an active member of our community for many years. I was pleased to see one of his images make into the top images this month. I know I can appreciate the zen like quality of Antman hanging out in the cherry blossom tree.
Honorable mentions
Chris Whitlow's last minute entry had us laughing! Nothing like a little forced perspective to help create a 25′ tall Antman! Honestly I don't even want to know how he pulled this off!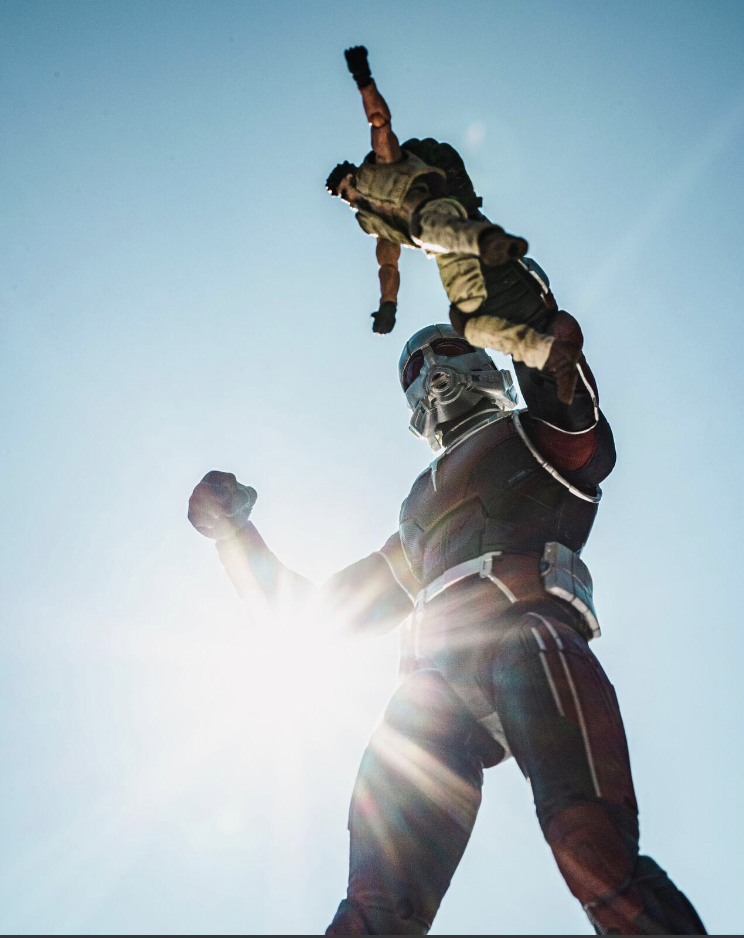 It seems like Antman is getting ahead of himself in this image by Arvin C. Death by chocolate is for February, not January Antman! Arvin is the master of composition. He divides the frame beautiful in half with the candy wrappers. In addition he uses a center focused subject to draw are eye immediatly to what is most important!
The final image we want to feature is by Daria-Maret Geller. Her tiny Antman is grabbing his morning coffee from a full size coffee maker. I have a feeling this isn't going to end well!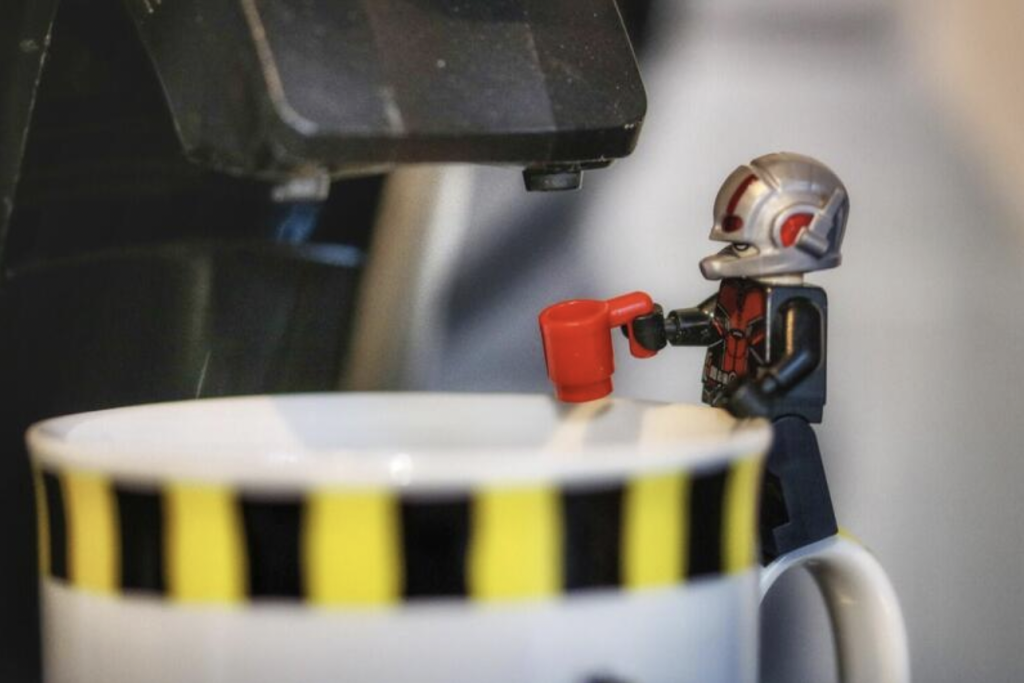 Thank you!
Thank you to everyone who participated in our January challenge: Jantmanuary! Your images were fun, creative and playful! I look forward to seeing what happens in in 2024!
Our February challenge is in full swing! This means you only have a couple of weeks to create images for our challenge: Based on a Song. We are challenging you to create images that are based on song lyrics. This challenge is always popular in our community. Plus this year its the first challenge in our 2023 toy photogrpahy Bingo challenge!
If you're not a part of our MeWe community, I invite you to check it out. Considering what is happening on other platforms, you honestly have nothing to lose and everything to gain. We're a supportive group of toy photographers, interested in the joyful self expression that is toy photography!