My name is Muhammad Hardi Saputra. I am from Indonesia, and I speak English and Indonesian. I'm a self-taught photographer. I got my first camera in college, and I have taken pictures as a hobby since then. I also have experience in videography as well, especially stop motion. I really love creating photos and videos because I love telling stories through my work. I'm open to new opportunities where I can grow as a creative person.
The Journey
I started photographing toys in 2016. I have always loved toys since I was a kid, especially puppets, stop-motion movies, and sci-fi/fantasy stuff. I always admired people who could turn their hobbies into their profession. That's why I decided to give it a shot.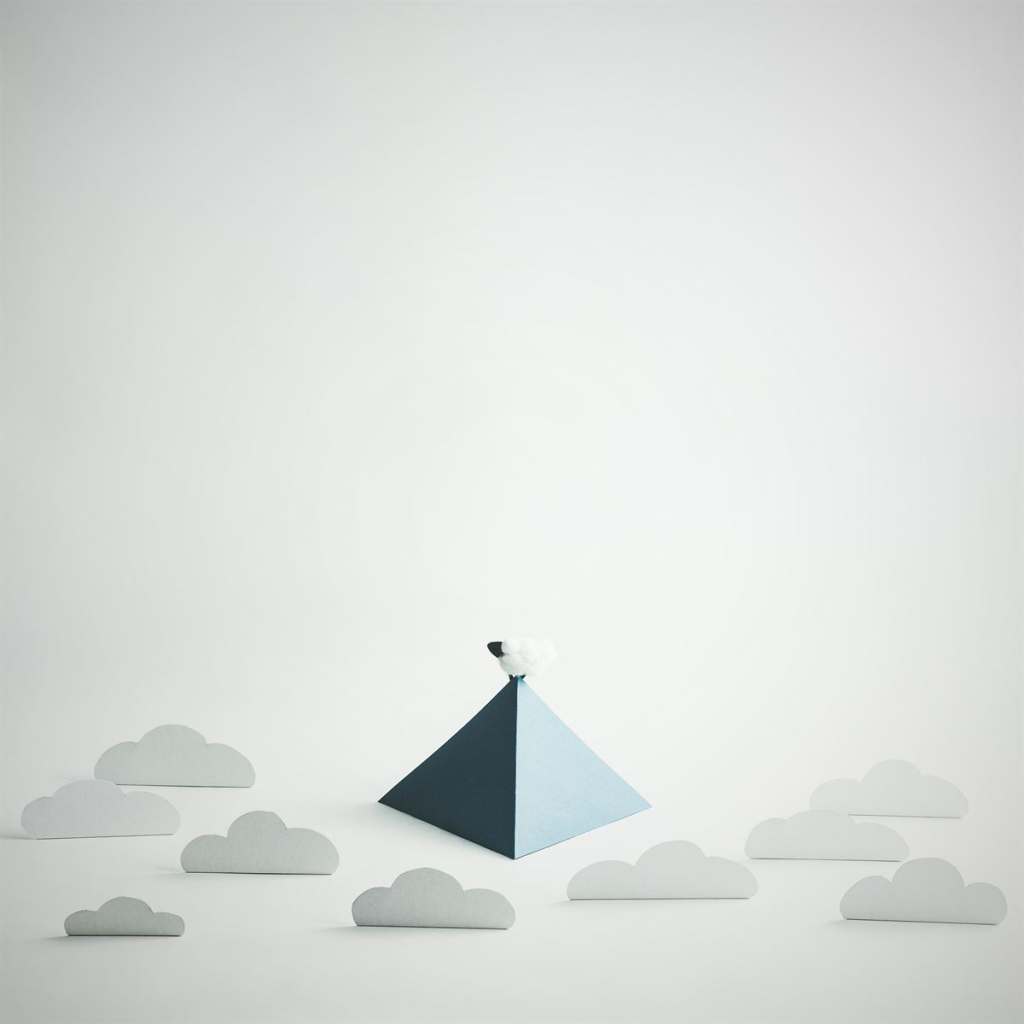 The journey started when I photographed origami, clay figures, then animal toys. Since then, I have gained much knowledge and experience, from photography to designing my own toy. As of today, I would say that I am still learning new skills every day, and I am excited about the journey ahead.
Inspiration
My inspiration comes mostly from Pinterest, Flickr, or Google reverse image search. Whenever I see a cool photo online or in a book, I always save the image for future reference. I also take notes on what the photo is all about. After that, I try to come up with something unique, yet still resembles the photograph I saw before.
Creative Process
My creative process usually starts with a theme. I choose something I want to express through my photos then design the shoot around it. After choosing the shoot's theme, I visualized what the photos would look like and started sketching.
From there, I created the 3d design first in Fusion 360 and then 3D print it. This part can be the most challenging and time-consuming because I need to ensure that the model fits the photoshoot's scale and resolution. Once the model is done, I paint it with acrylics by hand and add details to it to make it look more cartoonish.
When the model is ready, I start the photo-shooting process. I take many photos of different angles of the model and choose the best angles for the final photo. Afterward, I used the photos to create the final images in Photoshop and Lightroom.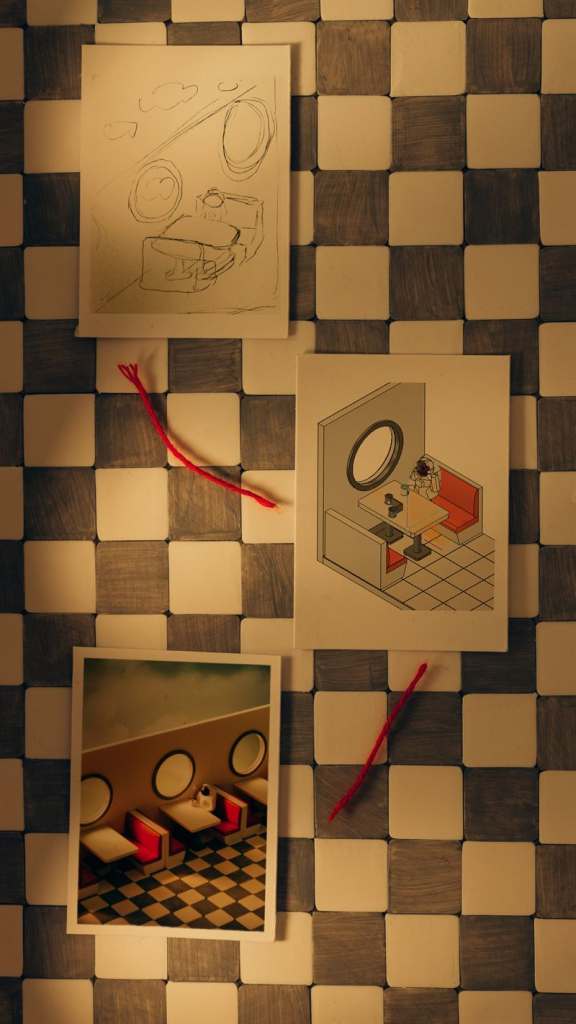 Editing
For editing I use Photoshop and Lightroom. I use Photoshop for most of my photo editing needs. I use it to remove unwanted details and dust from the photo, as well as adjust its color tone to suit my needs. As for Lightroom, I use that to organize my pictures so I can easily find them again when I need them. Having these two programs at my disposal has helped me immensely in creating my images because they give me so much flexibility regarding what I can do with my images.
Camera Setup
I use Canon Eos M, three flashlights, 1 umbrella, 1 softbox, and 1 beauty dish. These are my favorite pieces of equipment. I love them because they are very versatile and help me achieve a variety of different effects depending on what I am trying to achieve. More importantly, they are very affordable and easy to use.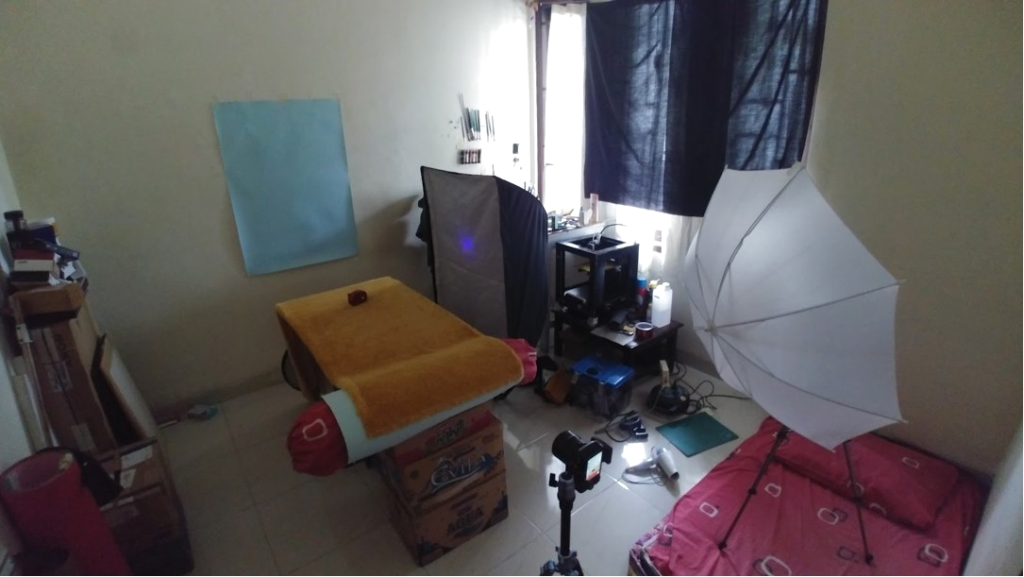 Reactions
I hope my images can evoke a sense of happiness and excitement in their viewers and maybe even help them realize their dreams. I also like to think that my work can positively impact the world and inspire people to follow their dreams and do great things with their lives. I pick astronaut subjects for my images because I want to inspire people to strive for greatness and pursue their goals in life no matter what obstacles they might face along the way.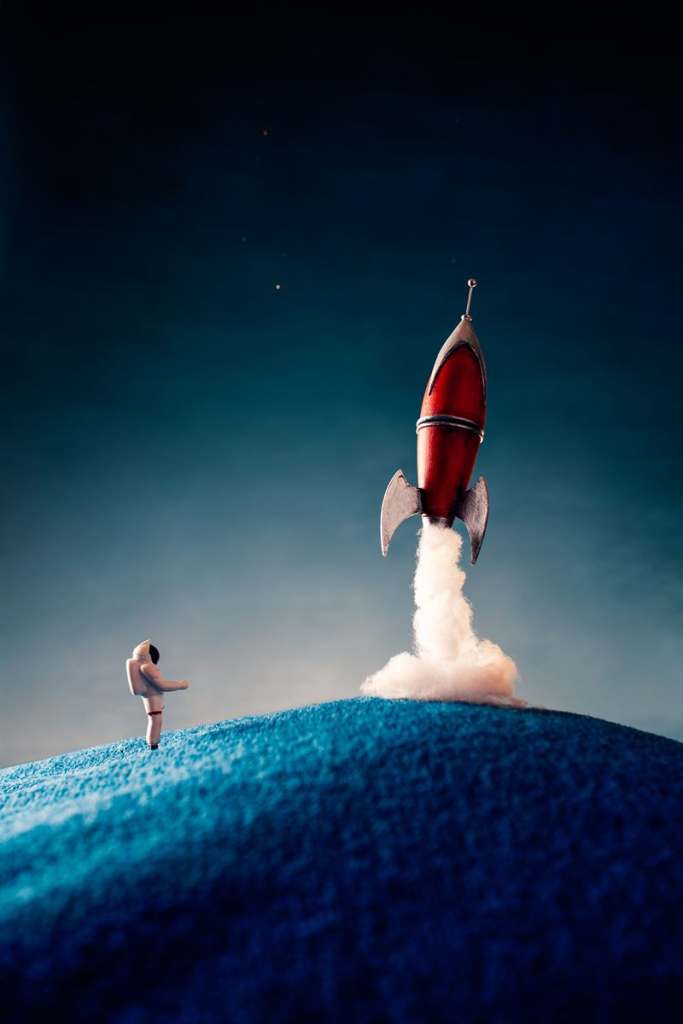 Unique Challenges
Organizing my creations. My toys are small, and It's so easy to misplace them. This is a problem because once I lose one, I have to start again! Another challenge is that I shoot a lot of small objects. It's hard to focus accurately on such tiny objects and simultaneously make them look interesting. This requires lots of patience and practice to get it right.
You can check out more of Muhammad's amazing work at Instagram: @stilllife.mostly as well as stilllifemostly.com and wanderingspace.art.
And dont forget to check out other amazing photographers who've already participated in our Feature Friday showcase.