The LEGO Star Wars Dagobah Jedi Training set is a 1000-piece set priced appropriately at $79.99 US. The set is designed as a diorama for the display of the three minifigures that are included. The minifigures are Yoda, R2-D2, and Luke Skywalker. They are appropriately sized with Yoda being the smallest of the figures. Luke has dual faces so he can "feel the force."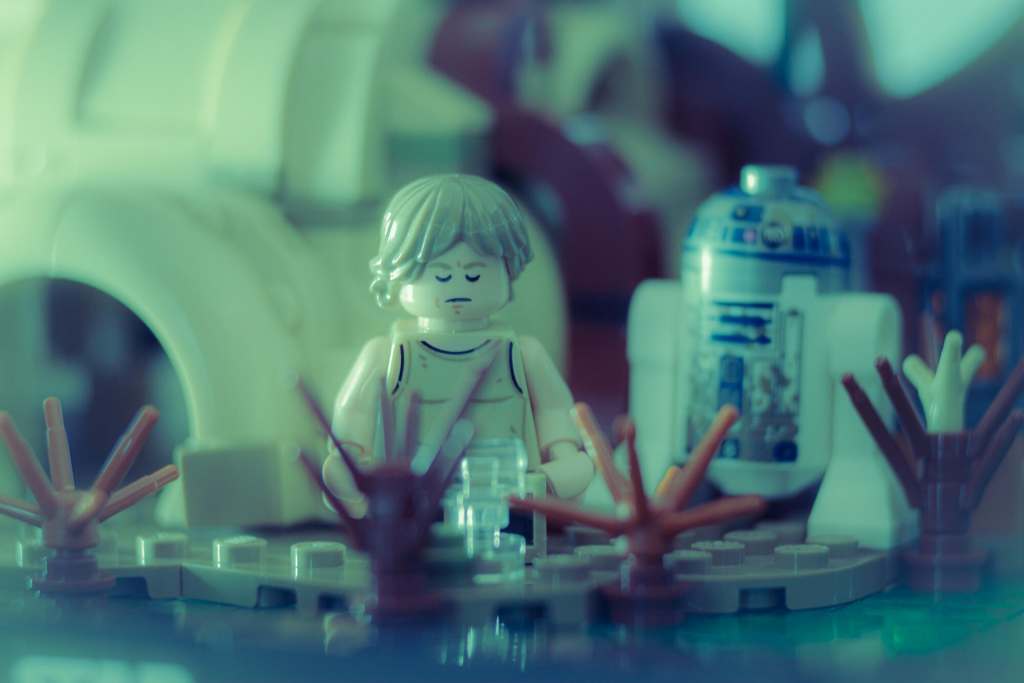 Building experience
Building the set was fairly easy with the standard LEGO instructions that are included. Once built the set is a stand-alone diorama that looks really sharp on display for all to see. The front has the LEGO and Star Wars logos and a quote from Yoda; Do. Or do not. There is no try. The diorama is designed to look similar to the scene in the movie when Luke crashes on Dagobah and meets his future Master for the first time. I felt it was about as close as one can get to the movie set by using LEGO.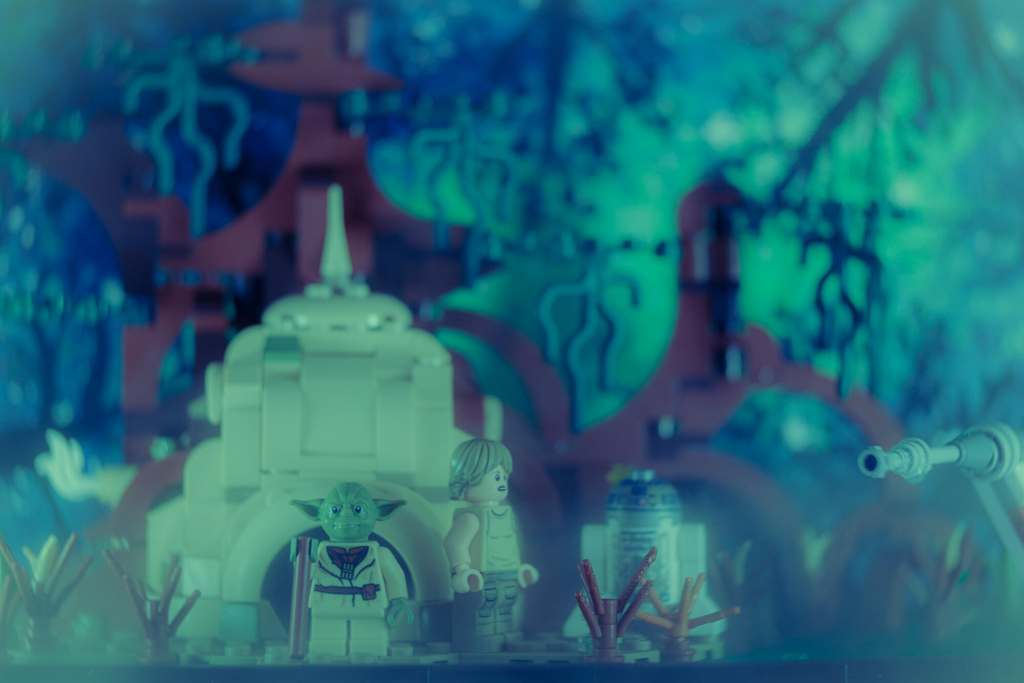 Dagobah Jedi Training in front of the lens
That said the design does make it a bit difficult for photographing. Since it is a diorama sitting on a base, you can't really disassemble the set like you would most LEGO building sets to get your camera into those small places we all love to put our CMF in for up close and personal works of art. In addition, the size of the hut is so small that Yoda does not fit in the hut for display let alone for photographs. As you would expect since Yoda is too large to fit in the hut, R2D2 and Luke are also too big. A missed opportunity for some really fun photos in my opinion and could have been rectified by making the hut one single brick taller.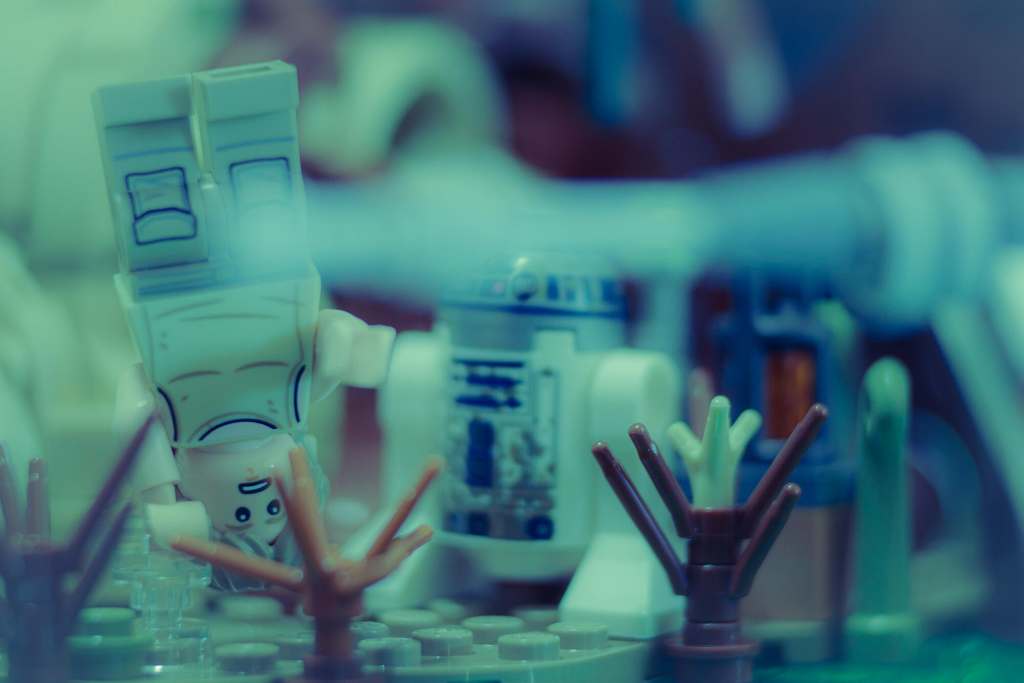 Summary
Still, with a bit of imagination and some creative angles, some fun photos can be made. Overall I enjoyed building and photographing this set. It is a must-have if you are a collector of Star Wars Lego and if you just want to have some fun photographing the CMF as well as using the CMF for photographs and playing with other LEGO Star Wars sets I recommend you purchase this unique LEGO diorama.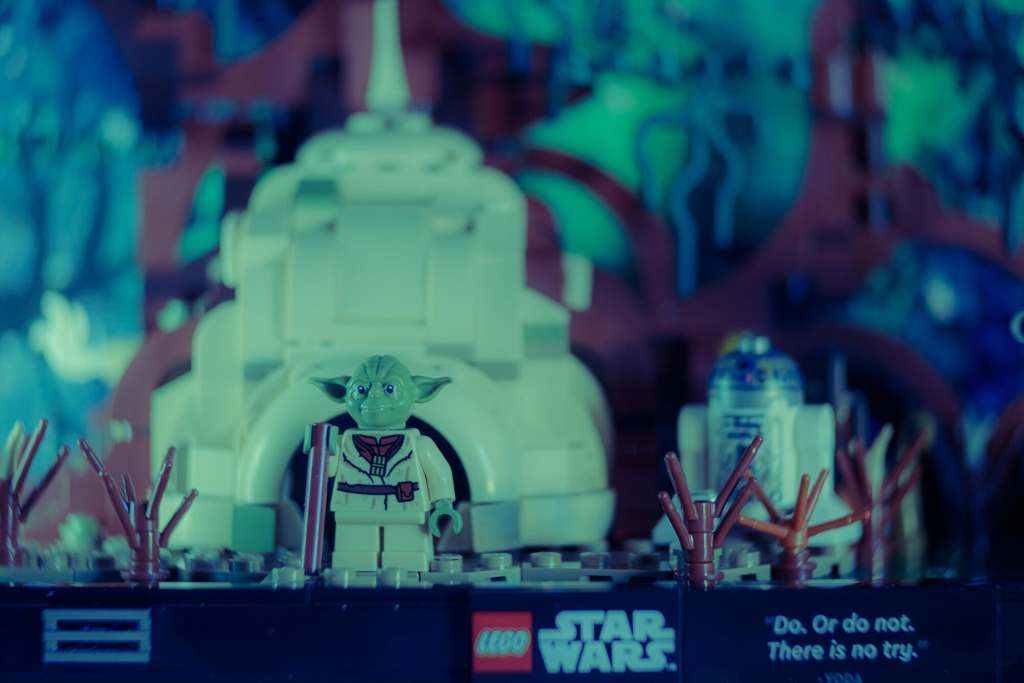 Todd Rosenberg (IG: ToddRetired)
Hello! While you're here, we invite you to sign up to our weekly email roundup where you'll get a recap of all the week's babbling. And while you're at it, you should definitely join our MeWe community! We hold monthly contests with prizes and lots of other cool stuff, too.