For my last blog post of the year. I'll bestow upon you a few entries from my private journals that showcase my journey from fan to podcast host. Like, Emmett at the beginning of the LEGO movie I didn't believe I could ever be "The Special", but by the end of my journey I believed. You don't have to read all my entries. You're welcome to skip to the final journal entry for my thoughts on what I learned in this year when journeyed from fan to podcast host. Or how I became "The Special". But, if you believe Ernest Hemingway then you know that "it's the journey that matter in the end" and you will want to read the whole thing.
Jan 7, 2018
Dear Friend,
I started listening to the toy photographers podcast today. James Garcia will be interviewing toy photographers from around the world. In the first episode he interviewed Shelly Corbett. This is probably the coolest podcast ever, and it's only the first one. I wonder who else James will interview? There are so many amazing toy photographers out there. Maybe, one day James will interview me. I don't really think Im a toy photographer yet. What does it take to be one? What does that even mean?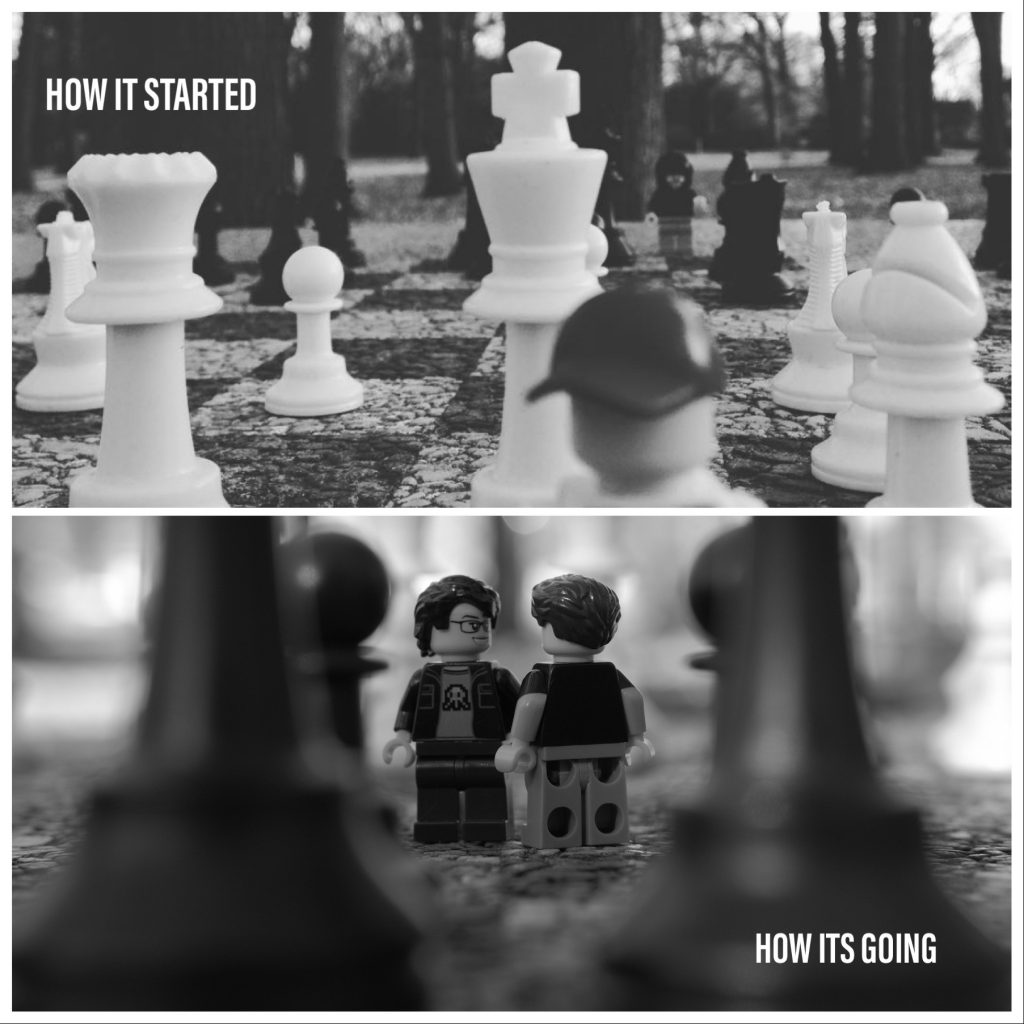 Feb 25, 2019
Dear Friend,
I know it's been a while since I've written anything. I've never been good at writing daily journal entries. Honestly, I'm not really good at daily anything. Something to work on I suppose. Anyway, James recorded the 50th episode of the toy photographers podcast. This might be my favorite episode. His wife Jordan, interviewed him. It was really something to finally be able to hear his story, and journey.
All the photographers he interviews are so cool. So many different paths, and reasons for starting and doing toy photography. James said that he just asked Shelly if he could write an article and that's how he joined the team. Then one day he had an idea to start a podcast and the Toy Photographers Podcast was born. How cool! Maybe, one day I'll be on the podcast. Hahaha yeah, right. I'm still over here trying to figure out how to take toy photos.
January 1, 2020
Dear Friend,
It's been even longer since the last time I wrote. I only took 30 toy photos last year. There just wasn't a lot to be happy about. Every photo I took felt fake. You never think your cousin is going to die before thirty. Let alone two of them. This year will be better. I've decided that every day I'm going to do something fun for myself. One toy photo a day. One thing to make me happy every day. Plus maybe, I'll finally figure out how to be a toy photographer. We'll see how long this lasts. I've never, ever, finished a new year's resolution.
I'll do it this year. One photo a day. 15 minutes of happiness. For Carlo, for Z, for Albert and for me.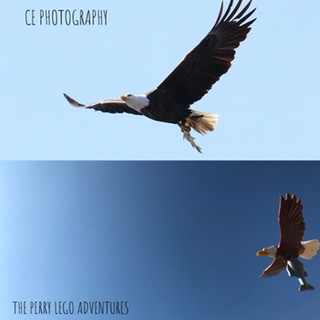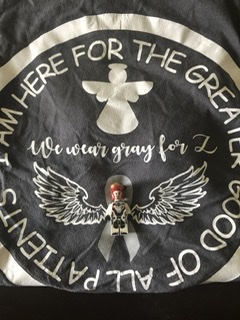 December 3, 2020
Dear Friend,
I'm 341 days into my 365. There's actually 366 days this year because it's a leap year. So really, if I make it another 24 days, I'll have done a whole year +1. Honestly, I didn't think I would make it a month. But in March, when COVID hit, every day ended with a toy photo and that made it all better. Lots of people follow me in the hospital now all these months later. It's weird. I'm also semi popular on Instagram now too. One of my reels got 10K views. It's exciting and frightening. 
Not sure when this hobby became bigger than me. People message me or stop me in the halls of the hospital and say that my toy photography makes them happy. It's getting them through COVID. It's getting me through COVID. 
Remember the podcast? James announced there's going to be a virtual meet up. I think I'll sign up. I might be able to put names to faces. Rarely, do I see who the toy photographer who's behind the photos. Hopefully, I don't do the awkward introduction thing I do. Or make a fool of myself. Even though I've been recreating my life in LEGO photos since 2016, everything feels new. It was only this time last year that I really started to use my actual photography skills with my toy photography. Instead of just snapping photos I tried to create photos. I don't feel like I'm good at it yet. Maybe that's why I'm so obsessed with the blog, and the podcast. 
January 7, 2021
Dear Friend,
I actually made it a whole year. I took 366/366 photos. I've never, ever completed my New Year's Resolution!
The Toy Photographers Virtual Meet Up is tomorrow. I can't wait. There's all these workshops and a few activities to sign up for. Ariel, Mary and I have been assigned to do a 6 image narrative on Mixed Media.  I had no idea what that meant. I had to look it up. We met on Zoom last week to work on our project. Ariel just started toy photography. Mary's been a toy photographer for a long time. And I'm somewhere in between. I'm glad to have met them. It was more meaningful than I thought it would be to talk to other toy photographers and to see their faces. I can't wait to meet everyone else tomorrow.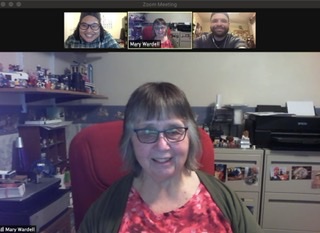 Jan 11, 2021
Dear Friend,
Umm, no words can describe the weekend I just had. I'm having withdrawals from this virtual meet up. There were people from around the world, I mean I should know that; it's the intro to the podcast. But still that doesn't make it anymore shocking. To be sitting in my apartment in Michigan talking to photographers from every time zone is mind boggling. Tourmaline and I took a photo together for the Director – Photographer exercise. To broadcast using Instagram live with one of the first people on the podcast who lives 1000 miles a way while collaborating on a photo is something I'd never even imagined possible.
Everyone is so so so cool. Everyone is so willing to share their ideas, their thoughts, their tips and tricks. It's so genuine. I could cry. They're just as interested in me and my work as I'm with theirs. They make me feel like I belong. I wasted so much time thinking I couldn't talk to or message any of these people on social media. I've been missing out on these friendships for so long.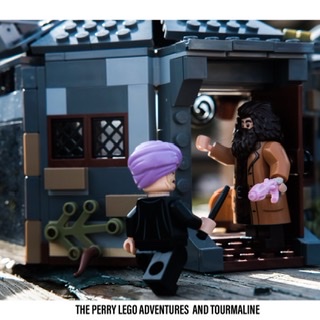 February 24, 2021
Dear Friend,
I submitted my first six image narrative. After encouragement from the other photographers I met in the meet-up I was finally ready to take the next step. I took a bunch of reflection photos of Harry Potter Minifigs. I call it Potter Puddle Pals. A tiny reference to potter puppet pals. I thought it was clever. Maybe, I'll submit more 6 image narratives. Or maybe, I'll write for the blog.
March 22, 2021
This month has been crazy. I don't know what is happening. It only took a month, but I guess I write for the blog now.
Two days ago, I co-led a Toy Photographers virtual meet up with David Barnes. We showcased two different approaches to toy photography set ups. I was the minimalist and he was the gearhead. During the demonstration I realized I wasted all that time at home from 2016-2019 thinking I wasn't good enough. That I was doing it all wrong. I realized there is no right way. I also realized I don't have to take photos like anyone else to be good. 
Not, only did I get to lead a meet up but, Shelly Corbett direct messaged me at the beginning of the month "Sabrina would you like to be more involved in the blog?" I have no clue what that entails. It doesn't matter. I love the blog and I love the podcast. I don't know how good I'll be, what I can contribute or why I've been asked, but I'll do my best. What James said in Episode 50, of the podcast is true. Just message people, and they'll respond to you, and maybe invite you to the blog. Who knew? James knew.
ps. messaging Shelly about how I have a favorite puddle is how it all started. =)
April 27, 2021
This April has been one wild ride. The whole month feels like one giant birthday gift. I had the honor and privilege to be a guest on 3 podcasts , Culture Junkies , The SBN Podcast with Stephanie and Scott and the actual Toy Photographers Podcast all in one month. It's odd. A year ago barely anyone knew I took toy photos. Now, it seems like the whole world knows. I got to share The Perry Lego Adventures origin story. Now everyone knows its because of my husband Ryan. April is when we celebrate our anniversary and for a fun bonus I was able to celebrate my birthday with family. I had fun taking toy photos with my nephew. Plus I was able to use my philosophy degree, albeit on a podcast about Toy Photography and Surrealism. That was so surreal.
Did I mention I was featured in @sistersinplastic and I went live with @alanrappa tonight for a birthday Toy Photo special. The photography might be fun, but it's the people and all the positivity, friendship and love in the Toy Community that is truly special. I've only done 3 podcasts but, I realize that the more I talk to other toy photographers, the more I want to share our hobby with others. I realize that I want to inspire others, like James, Kristina, Shelly, Stephanie and Scott. Stephanie reminds me that I started in 2016. I can't believe it's been that long. Everything still feels new. I'm still trying to figure out why I've been invited to the club.
December 29, 2021
Dear Friend,
It's been 3 years since I listened to James interview Shelly on the first episode of the podcast on my drive home from work. Today, I talked to Shelly on my drive home about our next podcast challenge. When we recorded the episode on Surrealism, I never even considered I'd be invited back. But, I did come back. I got to discuss Spider-Man self portraits, black and white monochrome photography, photography based on music, seasonal photography, revisiting your own work, and nostalgia. I even interviewed Chris aka The Creative Chip. Each new topic brought new challenges. These challenges have given me an opportunity to hone my skills, grow as a photographer, a creative and a voice in the toy photography community. Every episode allows me to express my love for this community.
At the beginning of this year, every time I was on the podcast I would worry that I wouldn't be as good as James, or Kristina or Shelly. I'd worry that I wouldn't be able to provide insight into toy photography like they could.
But, somewhere along the way I learned I don't need to be them. I don't have to take photos like any of the other toy photographers on the internet. I learned it's okay to be vulnerable. To create photos that mean something to me on a deeper level. I wasn't going to share all these journal entries. But, I changed my mind. Because, someone out there needs to see it, needs me to write it, and needs me to post it. This year I learned not to second guess myself. To just do it. To not be afraid.
I learned to believe. All those times I doubted I was a toy photographer, doubted I could be a podcaster, doubted I could write blogs and review LEGO. I was wrong.
Because I can. And, so can you. James was right in episode 50 of the podcast, I just wasn't ready to listen.
"Believe! I know that sounds like a cat poster, but it's true."

Vitruvius
All you have to do is believe
I know now, that every new opportunity is a chance for me to spread my brand of happiness. To let people know they can be toy photographers, too — that what James said in Episode 50 is true. If you don't ask, if you aren't present, you'll never know. I didn't believe it. But, like Vitruvius tells Emmett in the LEGO Movie, it's true. All you have to do is believe.
Just like Emmett at the end of The LEGO movie, I became "The Special" , The toy photographer I wanted to be at the end of 2021. We can all be Toy Photographers. We are all the Special. And not matter what creative idea, I come up with. No matter what photo I take it will be just as special as all of my friends' photos.
So, thank you dear friend for reading. For being by my side in 2021; for listening to the podcast, for reading the blog and for being my friend.
See you in 2022.
Sabrina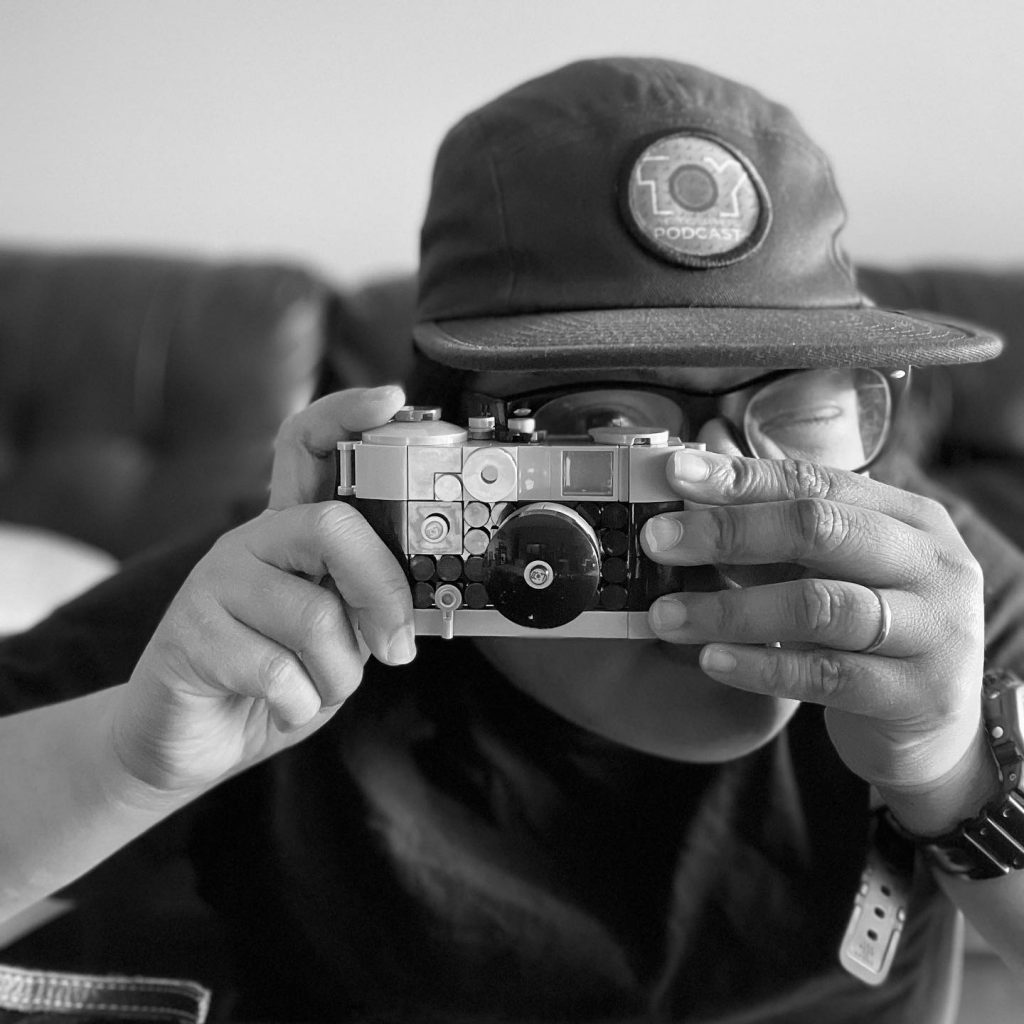 Ps. If you haven't listed to episode 50 of the podcast. You should. It changed my life. It might change yours.