For our final post of 2021 I requested members of the Toy Photographers team to show me what I call "My favorite photo of 2021". Notice I did not ask for their best photo or their most liked photo, but their favorite photo. I also asked each member to write a short paragraph why this photo stands out in a year of awesome photography. While sometimes the best, the most popular and favorite images overlap, often the images that are the most meaningful to us are the ones where we grow as artists and as people.
I hope you enjoy this showcase of some of our favorite images from 2021.
Dave DeBaeremaeker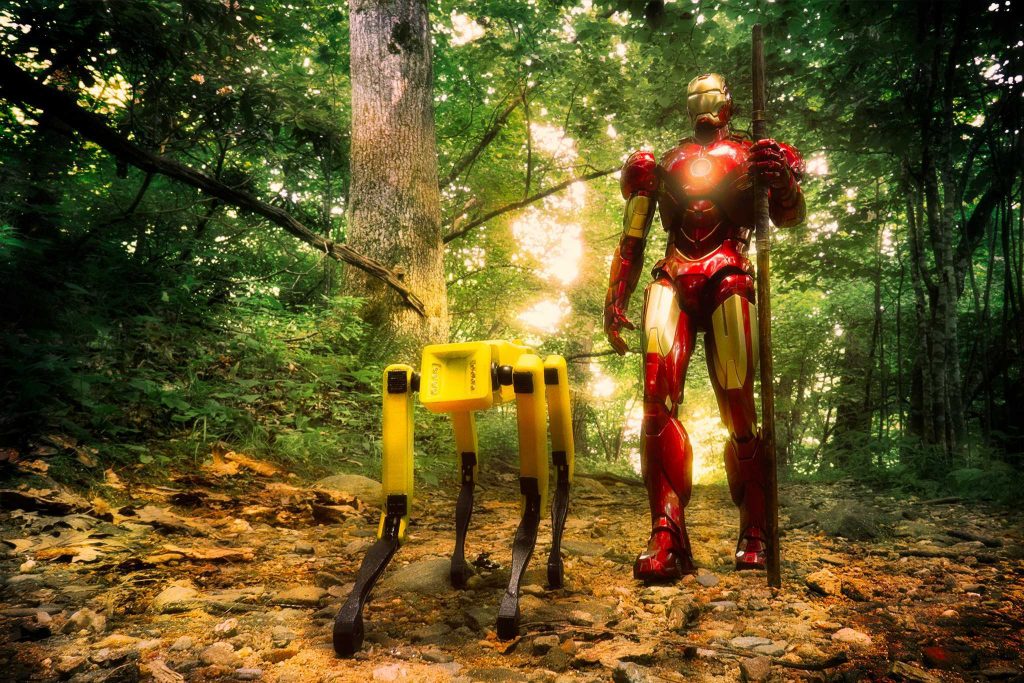 This photo captures my year the best. It combines my love of toy photography (Iron Man), my love of being in the woods, and my new found hobby of making my own figures (spot robot) and accessories (hiking stick). I hope you had a creative 2021, and that 2022 will bring you peace, joy, and more toys!
Teddi Deppner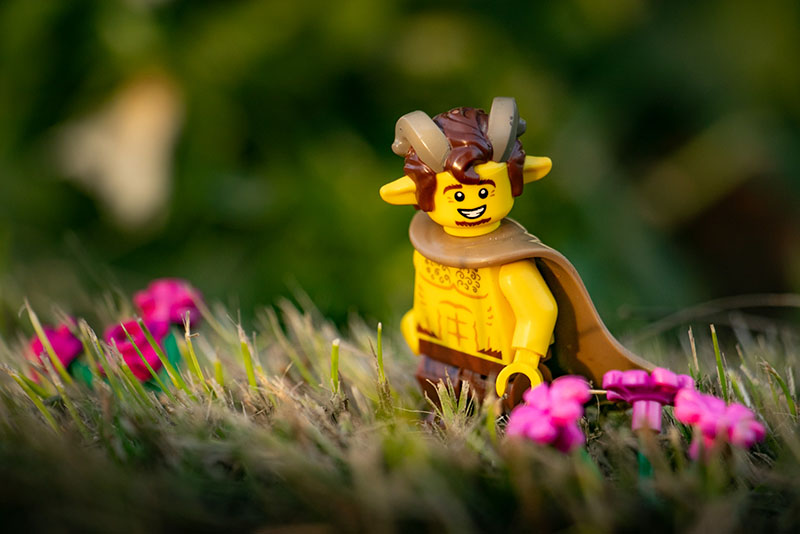 2021 has been a quiet year for my toy photography. At some moments, I wondered whether it would fade away and become "something I used to do". This photo is my favorite because:
Vernly (this LEGO faun character I created) always makes me smile and carries with him a sense of hopeful optimism.
This photo looks like spring or summer, but was taken in winter. Things are not always as they appear, including my lack of new photos on social media.
I haven't posted this photo anywhere public before now. It feels like a secret treasure, hidden in my heart. A treasure I now share with you.
Toy photography can happen anywhere, and this photo reminds me of that. I was celebrating my niece's birthday at an outdoor ice skating rink when I took this photo. Who knew?
May you also find hope and inspiration for life when you look through your lens this coming year!
Tomek Lasek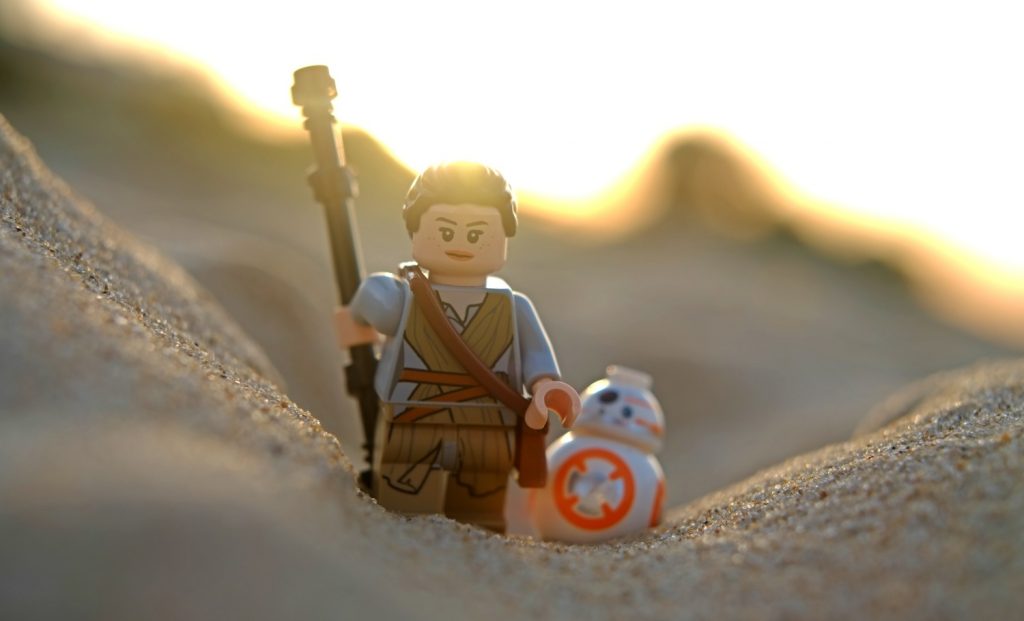 I always envy all those who are able to name their favorite band, movie or book without hesitation. When asked about my favorite anything, I get lost in a list that grows rapidly long. It's no different when asked about my favorite photo of 2021. After all, every photo I shared, at some stage was my favorite. Finally, I chose a photo that was't shared anywhere yet. A photo taken under special conditions, namely during my first toy safari, which took place in Gdańsk in September. Even though there were only three of us, Gosia, Jana and I, it was a fantastic time and very important event for me in 2021 when it comes to toy photography and community.
It let a lot of light into this not very bright year.
I hope however that 2022 will be much brighter and I wish you so!
Sabrina Perry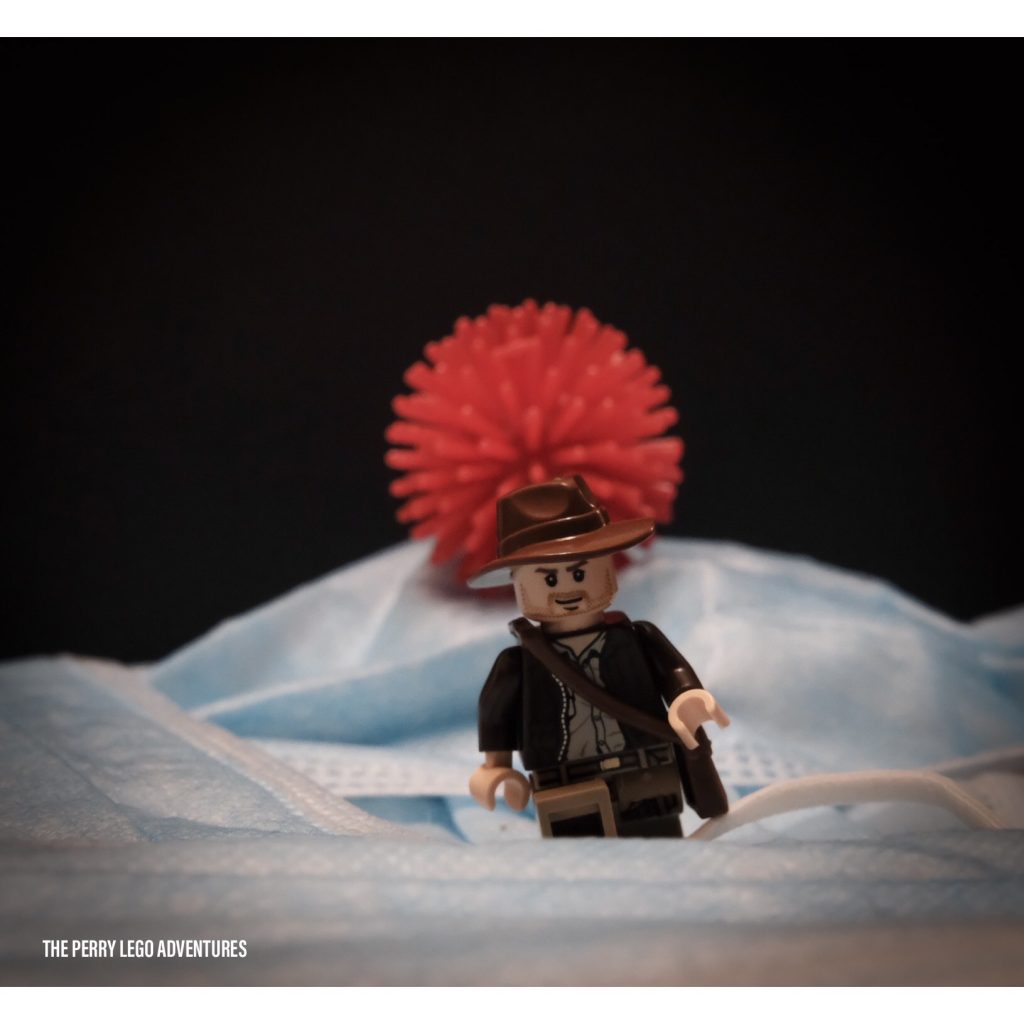 I had a lot of photos to choose from. If you read my blog posted yesterday, or listen to the podcast then you'll know I took so many photos that meant something to me this year. I chose this photo not because it's the best. I chose it for what it represents. It's from January 7, 2021 the night of the Toy Photographers Virtual Meet Up. The night I met all of you. It's the result of joke during a conversation between toy photographers who stayed up way to late. This photo is the result of not wanting to log off from the zoom meeting for fear I might never talk to these people again. It's the result of someone challenging me and then me accepting right away. It represents my whole year. On the one hand, I spent the whole year running away from COVID. On the other hand, I spent the whole year running towards the next photo challenge.
May you find yourselves running towards the next photo challenge and may we all leave COVID in the dust.
Tom Milton
I chose this photo as my favorite for a few reasons:
Being out and about and shooting on location was something I was trying to focus on this year. After walking past this particular construction area while on holiday in Cyprus, I was able to end my stay by finally get this shot.
I think it's one of my better compositions. Mando fits into his surroundings, with the depth of the photo.
The light was stunning and I'm so glad I was able to capture it in the setting sun. Specifically the atmosphere works to add greater depth to the image.
It's Star Wars, and this Mafex Mando is a great figure now that it has finally arrived!
Matthew Wyjad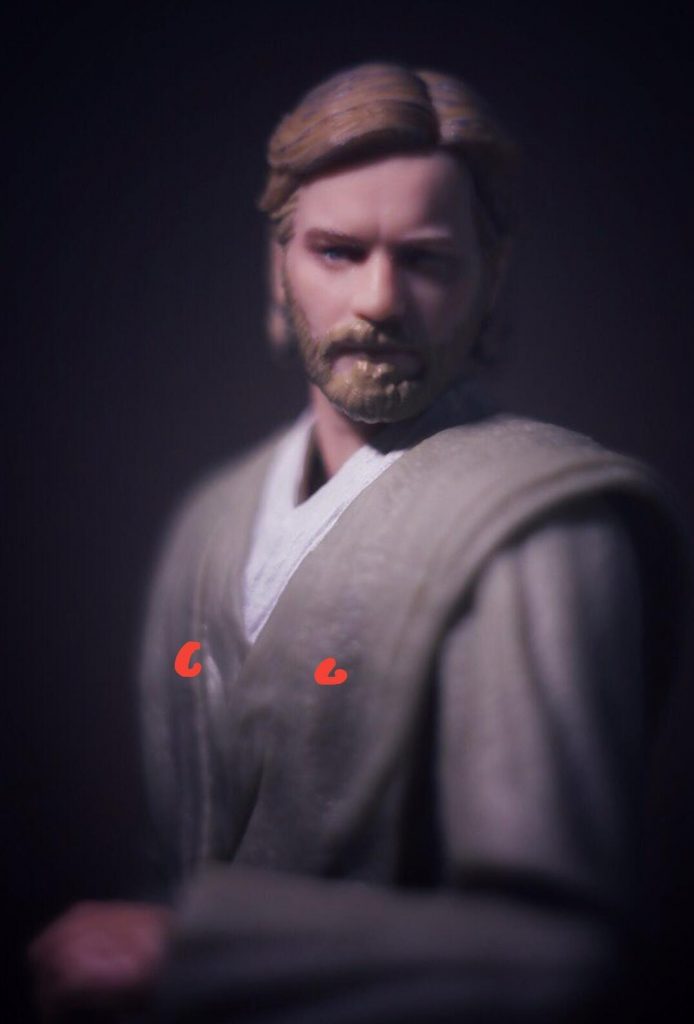 Oliver Peterson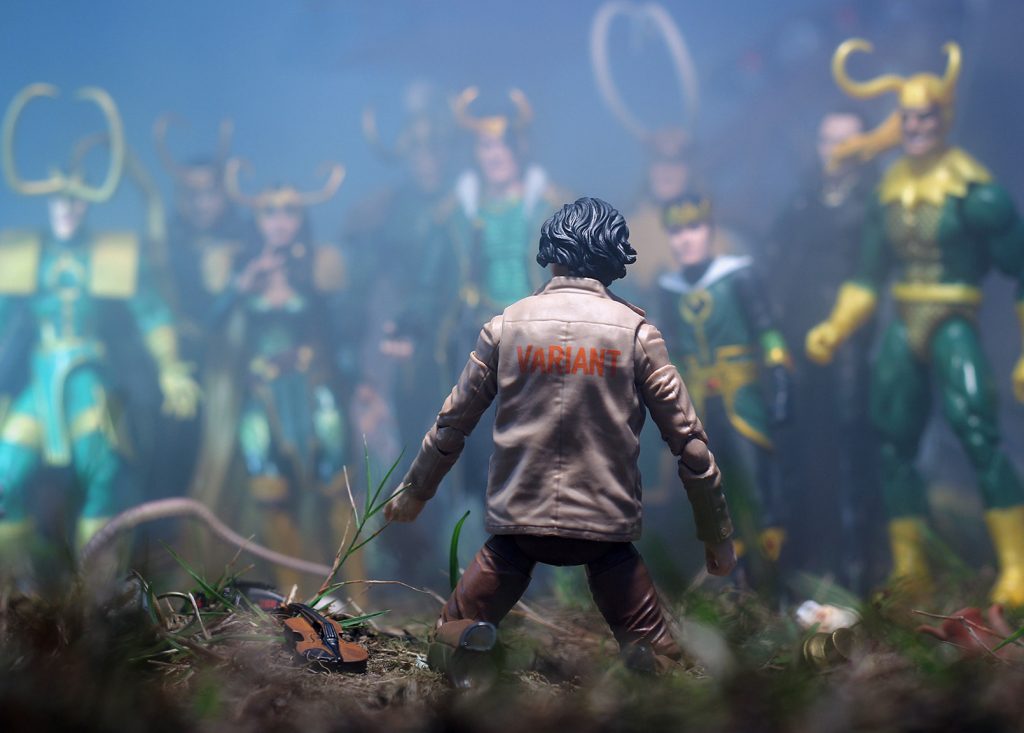 I was absolutely floored by the Loki series on Disney+ this year, and I was especially excited to get this Marvel Legends figure of Tom Hiddleston as Loki in his Time Variance Authority (TVA) outfit. But the best part about this for me was having an excuse to use nearly all of my Loki figures in one photograph and have it make sense. The figs come from multiple lines, from multiple eras, though they're mostly Marvel Legends. This shot pretty much came out how I'd envisioned it, which is rare for me, especially when trying to recreate a scene from an existing film, comic, tv show, etcetera. If you look close, there are some fun little bits and bobs in the grass, too.
This is the picture I've come back to the most since taking it. It didn't come out like I'd hoped, but I still seem to like it the best. I shot it while on vacation to the Great Sand Dune National Park in Colorado this summer. I packed the necessary toys and planned this shot months before our family trip. My favorite photo of 2021 encapsulates going somewhere. Yoshi is a well known beast of burden; ferrying Mario wherever he wants. First Rey is waiting, then she is searching, and then she finds the unexpected. I think that sums up 2021 for me. We're going somewhere, although I'm not sure where or what the journey will bring. But here we go anyway!
Shelly Corbett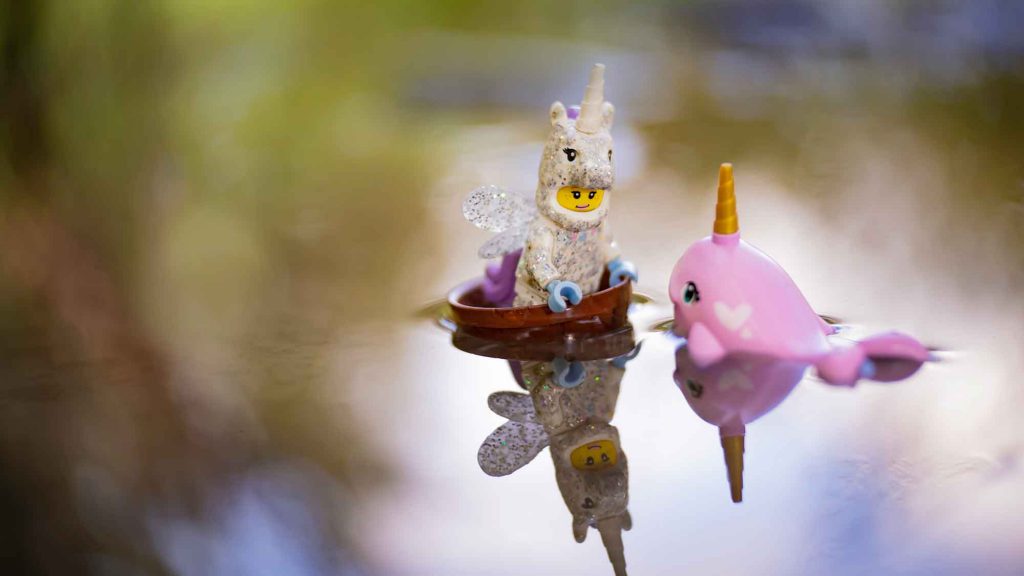 When it comes to choosing my favorite photo of 2021, I'm much like Tomek, my list is too long. 2021 was a good year photographically for me. I was forced out of my comfort zone and I begun to take my craft seriously. Its not like I wasn't a serious photographer. But this year it all shifted in a good way towards something more significant. Between leading our first virtual meet-up, working with the amazing team that keeps this blog and community humming, the amazing opportunities that come with being a Lensbaby Ambassador as well as my own workshops…2021 has been a year of incredible growth.
This image represents the best of 2021 for me. The image stars my favorite figure who Ive now come to understand represents my inner child. She is playing in water which is very important to me. Her new playmate is a little narwal I found at BrickCon, my local brick convention. To be able to purchase LEGO in person after 18 months away, was a real treat. Plus the little Narwal reminds me of my friend Doug Gary and all the wonderful people I've met along this toy photography journey. Also image was taken for a Lensbaby video but I forgot to add it to the video as one the stills (oops). My favorite photo of 2021 brings together everything joyful about this community and hobby that I love.
Whatever you choose to photograph in 2022, I hope it brings you a sense of creative joy. Because that's what this hobby is all about.
Matt McDonald
I often capture toy photos by myself in my apartment and for this one, I actually went out into the public and had a friend help me. It was kind of me breaking out of my shell and getting the confidence to capture toy photos in the public and not caring what others think. People even stopped and watched and got my Instagram, so they could see the final photo. Naturally, I also love my dog and Grogu, so this was an easy choice for my favorite photo of 2021. This year has been wild and I don't know what 2022 will bring except more creative photos like this from me and the Toy Photographers crew.
Thank you
Thank you for going on this journey with us. We couldn't do our work without you, our friends and dedicated readers. This blog, podcast and MeWe Community is a labour of love, our gift to you. Happy New Year and we will see you in 2022!!