At our first Toy Photographers Virtual Meet-Up of the year, we challenged participants to collaborate in teams to create six-image narratives, each based on a short prompt. Today's narrative was based on the prompt "Mixed Media." The team of three included Mary Wardell (@pnmaryf), Sabrina Perry (@theperrylegoadventures) and Ariel Figueroa (@those_wonderful_toys).
If you want to be the very best, Step into your Tardis, Hop into your DeLorean, Grab your Plant and Your Pokémon, because it will be Sunny Day during the Toy Photographers Virtual Meet-Up.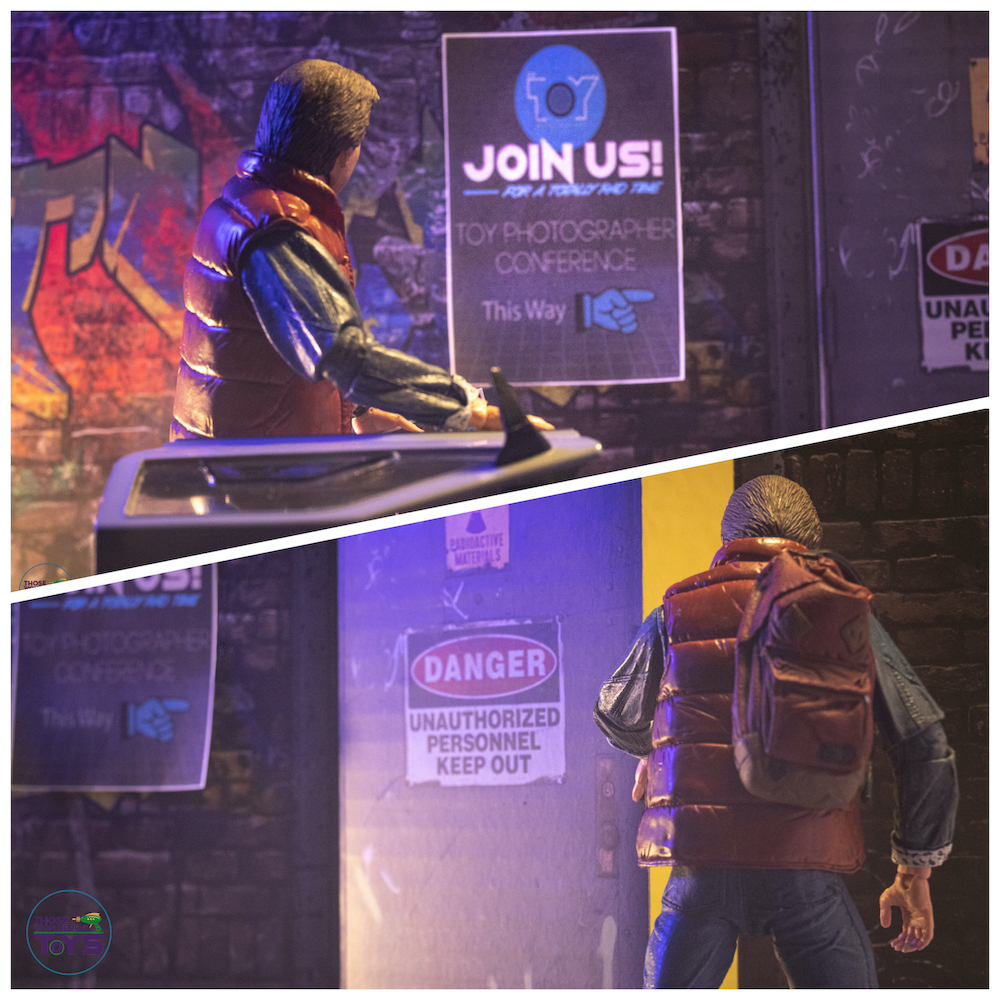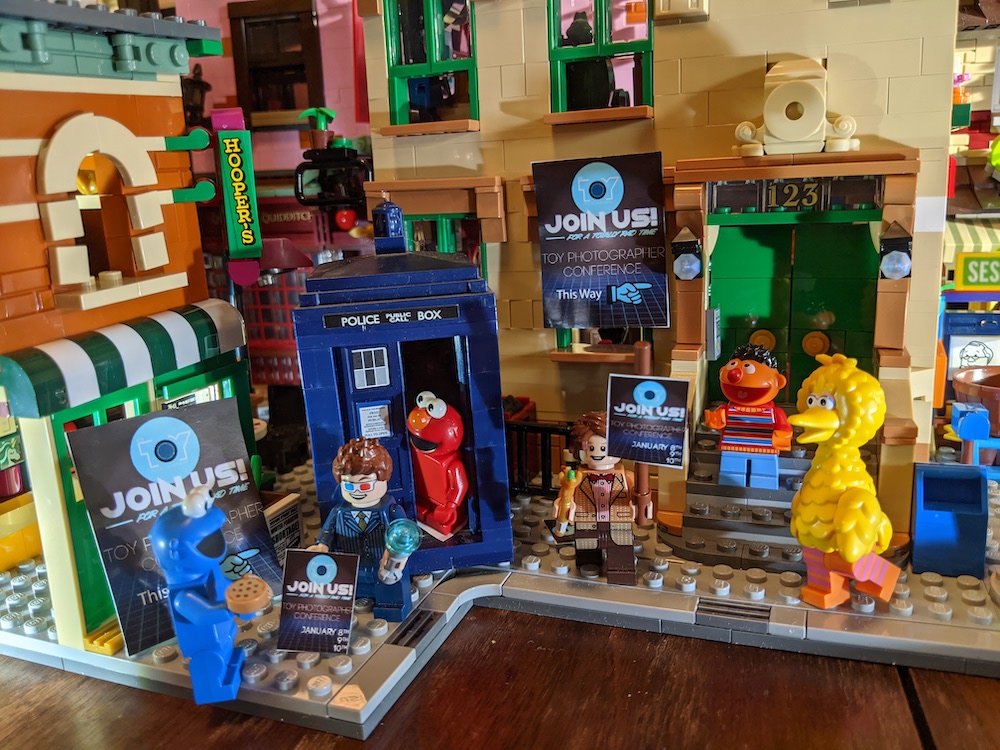 About the collaboration
Ariel: It was an absolute pleasure working with Mary and Sabrina. They are awesome photographers and I learned some great tips just from conversing with them. We talked about our toys, gear and love of toy photography. The only issue I had was on the first image of Marty holding the flyer. I was hoping to just rely on the picture to show the flyer, but it was too blurry. So I had to layer it in using Photoshop. The second image shows the actual printout of the poster.
Sabrina: After joining the group with Ariel and Mary, we decided to do a Zoom call to discuss our options and our theme, Mixed Media. We talked about our toys and maybe which toys could be a common factor in all our photos. We thought it would be cool if all the figures were going to the Toy Photographers meet-up. And they would be different types of toys and sets—a collage of photos and people. A mix! This was a fun exercise. I am so glad I got to be a part of this event. It's always fun to collaborate and make art with other photographers.
Mary: I thoroughly enjoyed working with Ariel and Sabrina when we were assigned together with the Mixed Media theme. We met on Zoom to figure out how we wanted to interpret the theme. We worked out that we would do a mix of our toys heading to the Virtual Toy Meet-Up. Ariel designed the posters that link all of our pictures. It's been an awesome partnership and I would do it again in a minute!
~ Mary Wardell (@pnmaryf), Sabrina Perry (@theperrylegoadventures) and Ariel Figueroa (@those_wonderful_toys)