This week I reach an exciting milestone with the podcast: 50 episodes! To celebrate the occasion, my wife Jordan makes her podcast debut to ask me about why I love toy photography, and share her perspective on this hobby.
I've written before about the tremendous influence Jordan has on my work. In addition to being my muse, her fingerprints are on every single image and blog post. She's with me – in varying degrees – through each step of the photographic process. I've come to her for ideas, to proof my blog posts, and to choose between takes in the editing process. She's helped me loudly crinkle the blind bags of the latest Collectible Minifigure series, and is sometimes an extra pair of hands during complicated photo setups.
The Other Side of the Story
When I started six years ago, toy photography didn't just become a daily part of my life, but her's as well. That was something I really wanted to explore on the podcast, while also finally sharing a bit of my history. Jordan asked me about how I discovered toy photography, the secret way I started writing for Shelly, my creative goals, and more. It was an exceptionally fun conversation, and I think you'll really enjoy hearing her side of the story!
50 Episodes and Counting!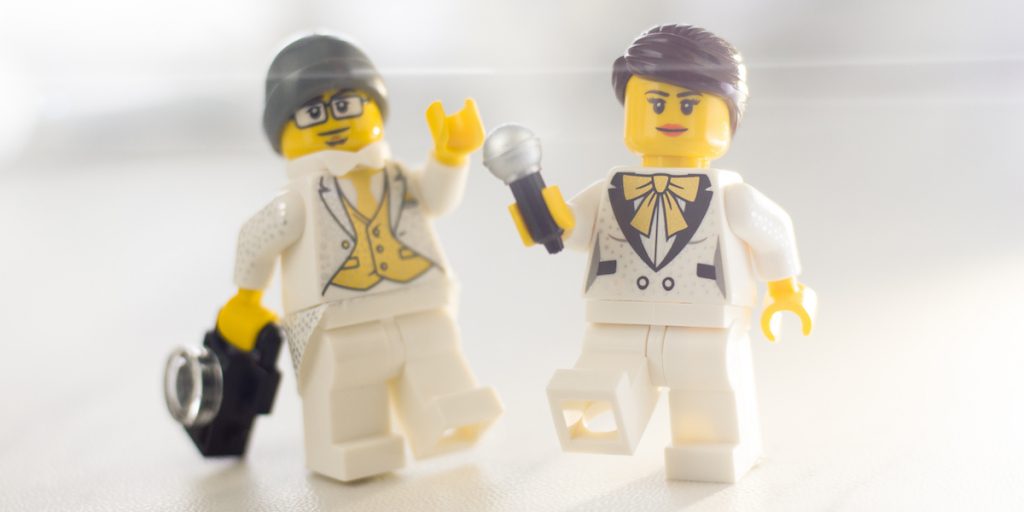 Thank you to everyone for being here for 50 podcast episodes! I still can't believe I have the opportunity to do a project like this, and I'm thankful for all of the support I've had along the way.
And a big thanks to Jordan for coming onto the show and sharing her perspective. I wouldn't be who I am without you, and love sharing this fun hobby with you. Thank you.
If our listeners have similar experiences with their partners, we'd love to hear about them in the comments below! And to hear similar stories, check out Lizzi's post from last week, "Thank you for loving a toy photographer."
See you next week!
James
Want to stay in the loop with all things Toy Photographers? Subscribe to our weekly email round up so that you never miss a post, and subscribe to the podcast! You can also continue the discussion in our new communities on MeWe and Flickr.