This LEGO set is not only great for fans of Spider-Man and Dr. Strange, it's also an amazing set for LEGO enthusiasts and photographers alike. What makes the LEGO 76185 Spider-Man at the Sanctum Workshop set so good, beyond the superheroes, is all the great accessories and backdrops for future creative projects. 
The accessories
I now have a LEGO couch for other photo opportunities, a boom box, a bike, candles, tools, a mug, an hourglass, a spider, a computer, tiny statues, and more! The Spider-Man webbing options that come with this set are also excellent since I have not seen some of them before (though they may already exist).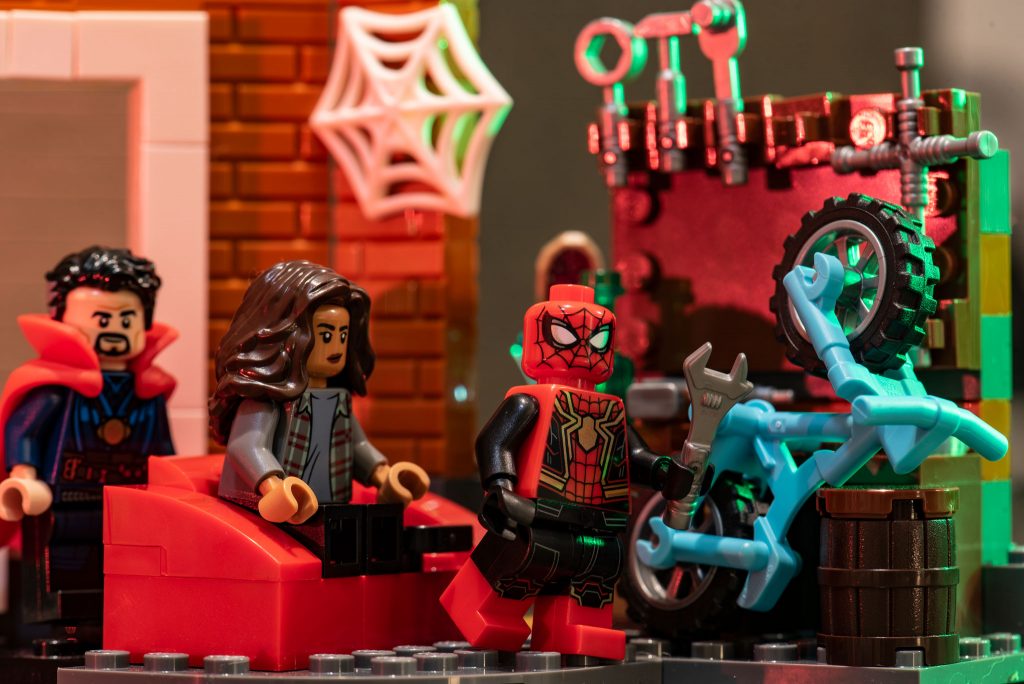 The LEGO minifigures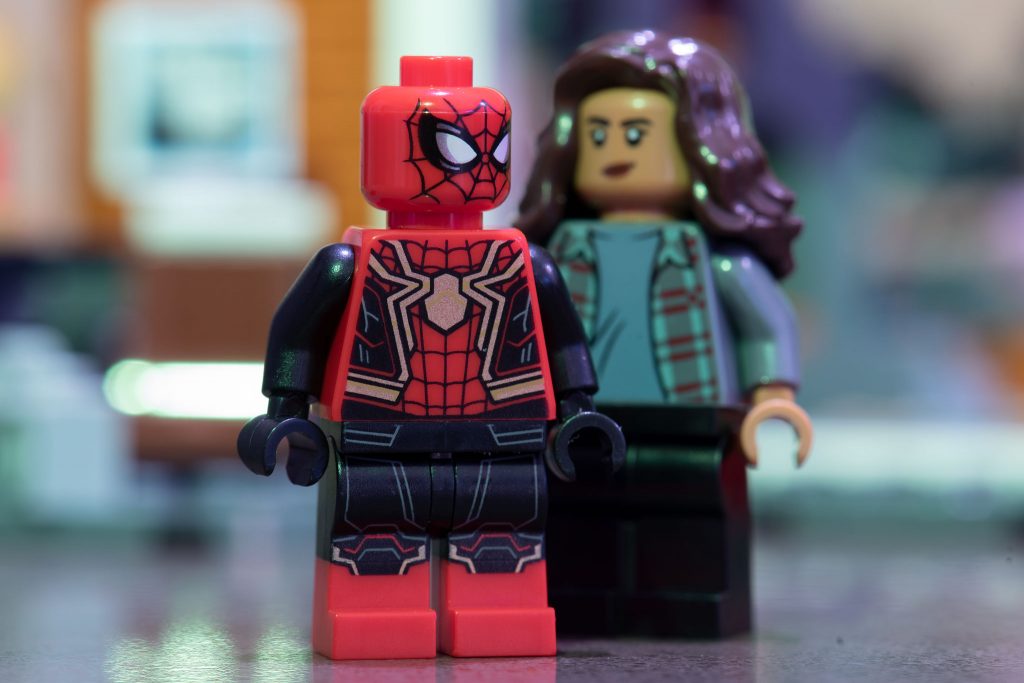 I must admit I pretty much have every Spider-Man minifig thus far, and this one is my favorite due to the little splash of gold color that differs from the LEGO Super Heroes Marvel Spider-Man Stark Jet and the Drone Attack 76130 set I reviewed before.
The new Dr. Strange minifig is also great and the quality of his cape makes this an amazing addition to anyone's LEGO minifigure collection. The cape of levitation has a personality of its own and the way it attaches/detaches without having to remove the head is awesome.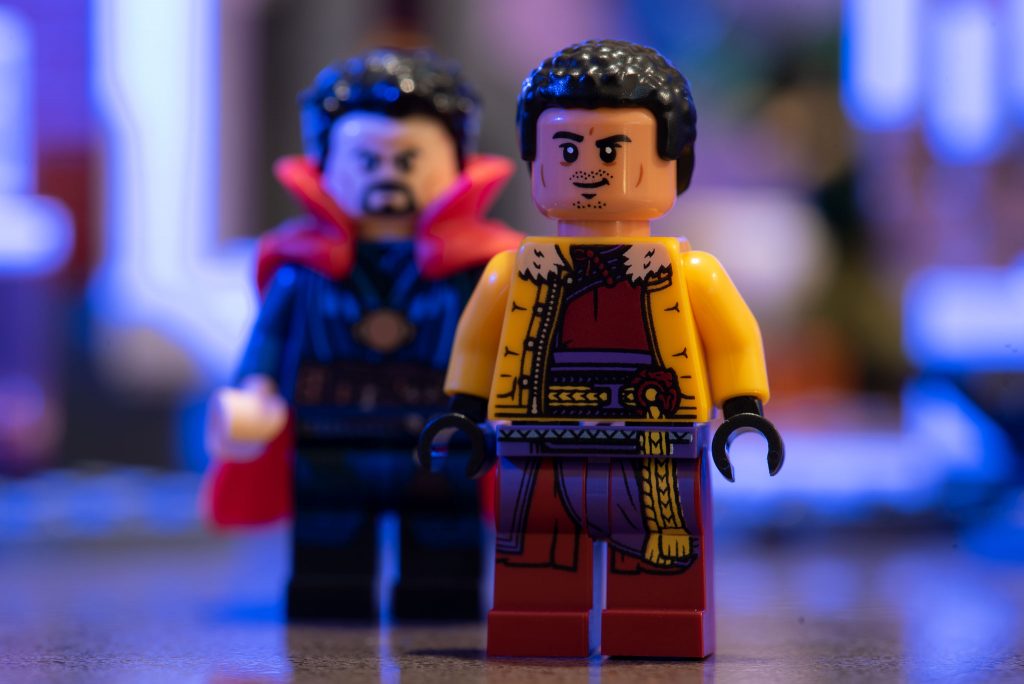 This is the first appearance of Wong in a LEGO set and I dig the face, but I'm kind of disappointed it only has only one facial print and I have to say—this face design will most likely be moving over to my Shang-Chi minifig.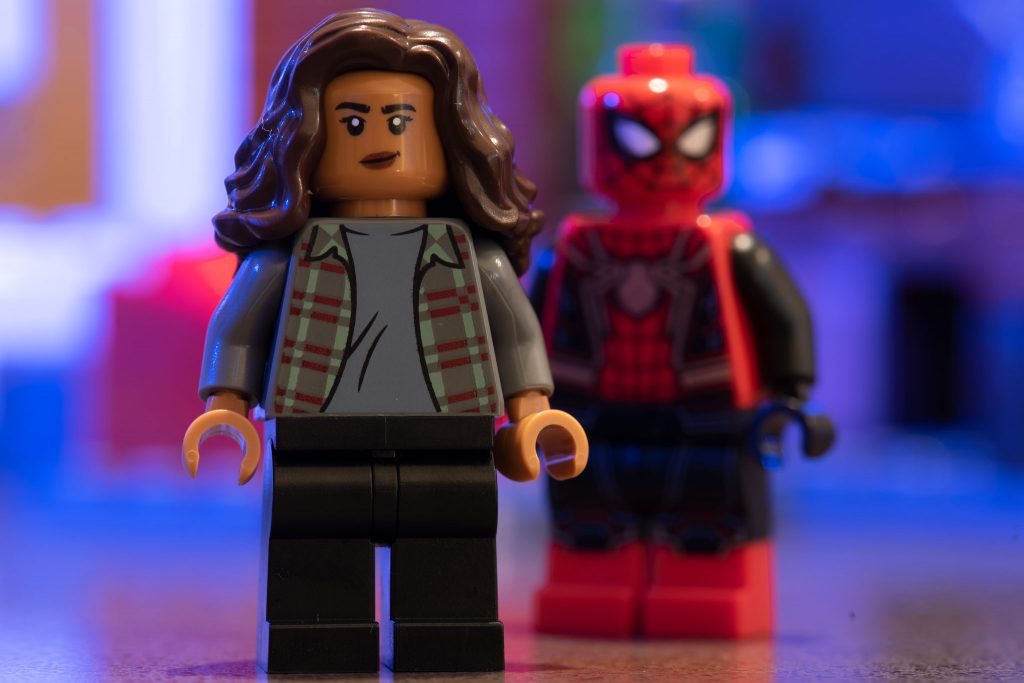 I now can create those classic Mary Jane and Spidey scenes with the new Zendaya MJ minifigure.
The big LEGO bug
Each set needs to have some sort of villain, and for this one, it is a giant bug monster with gripping claws prepped for battle with our Marvel heroes.
The claws are pretty solid and can hold a minifig. I like how they used the pieces for the legs here. I just wish it was a bit more sturdy.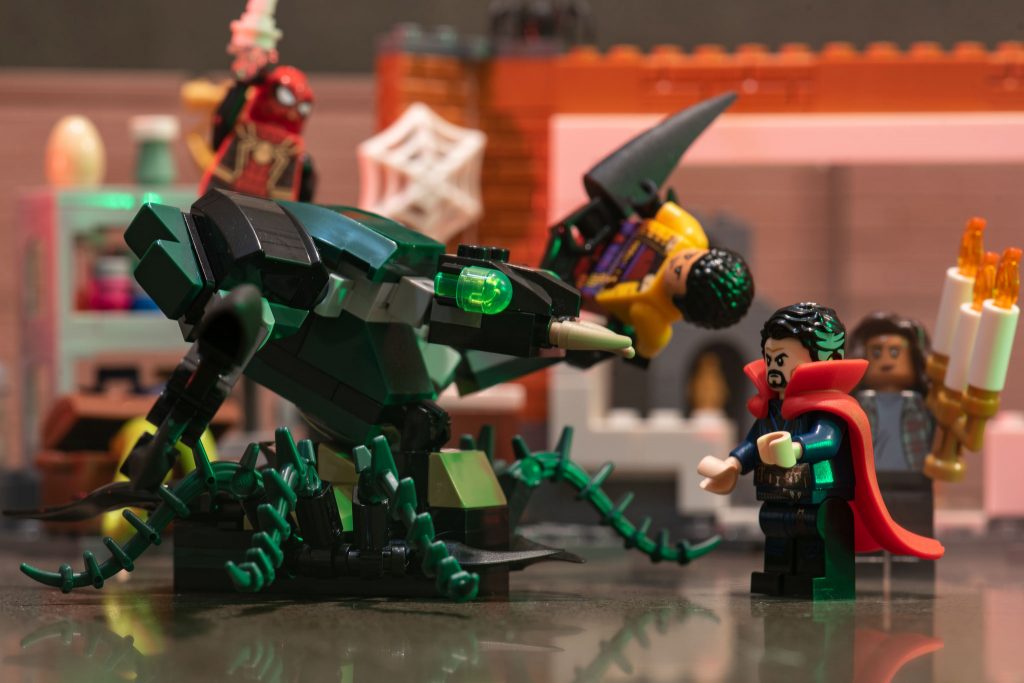 Overall build
This 355-piece set was a lot of fun and the sanctum was not too hard to put together. It's also easy to detach the portions of the sanctum and rearrange them to your liking. I really like the bricks that come with this set as well, and I will be using them for other photos in the future.
Final thoughts
I can't wait to see Spider-Man: No Way Home—I think this is the first time I have ever captured photos of a movie-themed LEGO set before seeing the movie. I actually like that since it allowed my mind to wander a bit on the photos I created. Overall, this set has great minifigures and accessories that any LEGO enthusiast, Spider-Man fan, or toy photographer would enjoy.