What does a self-portrait mean when you use a toy as a stand-in for yourself? In a sea of pics featuring the same object, how can someone's image stand out? When there are multiple versions of a toy/identity, which one do we claim as our own? Do we leave a little bit of ourselves in our photos? Sounds like an existential crisis waiting to happen, right? If you agree, then rest assured, you're not alone! 
In this episode of the Toy Photographers podcast, I welcome back a member of the Toy Photographers team, Sabrina Perry (@theperrylegoadventures), for a discussion of the "I am Spider-Man" self-portrait challenge (#tp_iamspiderman). Over the course of 30 days, Sabrina journeyed with Spidey to create not one but multiple identities—because, after all, doesn't each of us have more than just one identity?—and came to a profound realization: We are all Spider-Man. 
Listen as Sabrina and I discuss:
Selfies vs self-portrait—is there a difference or a line between the two? 
Why Spider-Man?
The existential crisis that comes with trying to "know thyself" and then capturing that self in a photo—using a toy! 
When you stumble into feeling the toy is "not me" and then realizing "maybe they're all me." 
The value of printing photos as part of the creative process.
The vulnerability inherent in creating and sharing self-portraits.
The power of seeing others and being seen.
Personal style as photographers.
How members of the toy photography community embraced the #tp_iamspiderman challenge.
How looking back to the past can inform the present.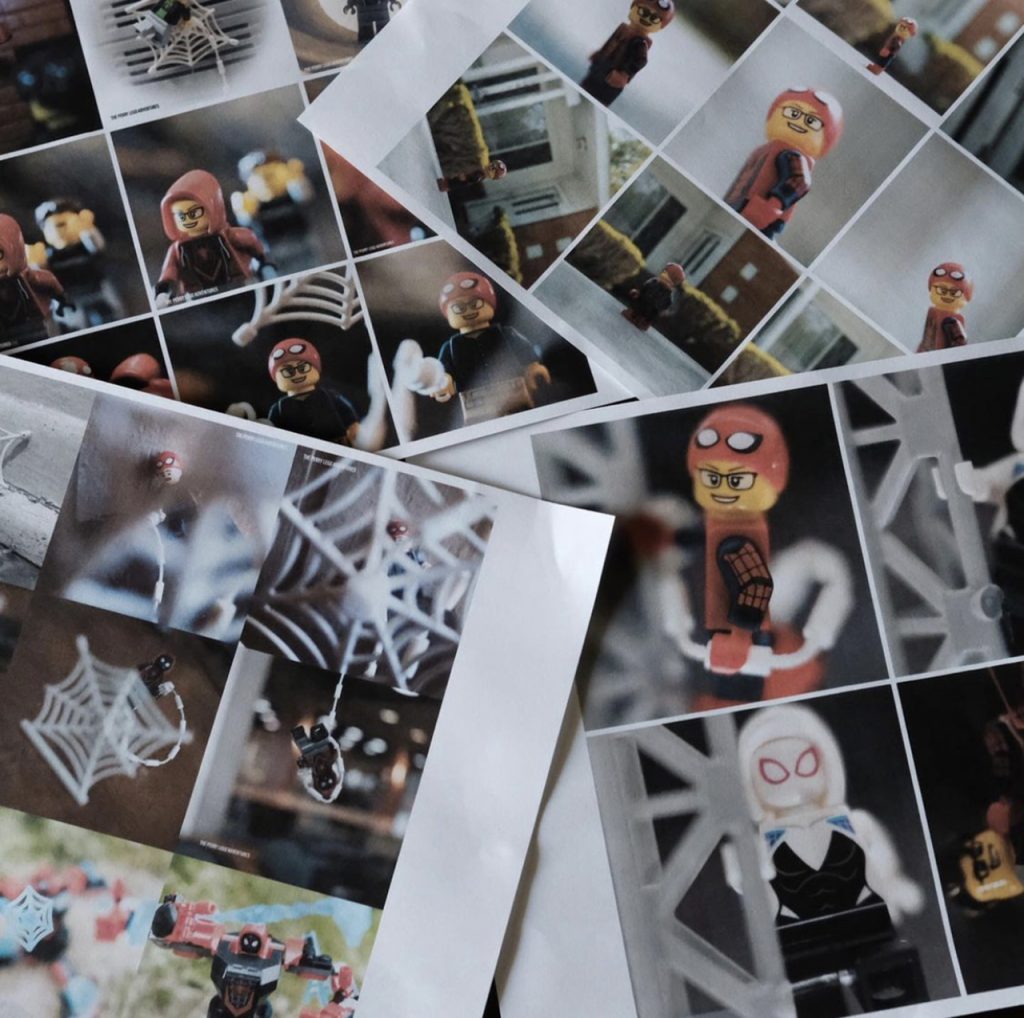 We hope you're inspired to take on the challenge and consider your own "I am Spider-Man" image. Or, perhaps you'd choose another toy to capture your true self—who/what would you choose? We'd love to hear your thoughts after listening to the episode! Leave a comment below or join our communities on MeWe, Facebook and/or Instagram!