Jump up, kick back, whip around and spin because I'm about to take you on a journey to a mysterious island. Ninja, go! If you are a fan of LEGO's original theme, Ninjago, you'll love this set. Before I get started, here are a few stats: The Keepers' Village is one of four LEGO sets from the 14th season of the Ninjago TV series, titled "The Island." It includes an exclusive Cole minifigure, for those of you who are collectors, and 632 pieces.
The backstory
When I was bestowed this set to review, I of course had to do a little research as I've never done a set review before. I searched through the other Toy Photographers LEGO reviews, and to my surprise found that there were few Ninjago set reviews. So, this is both a first for me and a great addition to the Toy Photographers blog. Ninjago, for those of you who don't know, is an original LEGO property that came out in 2011. This April marked the 10th anniversary of the theme. If you only know about The LEGO Ninjago Movie, you are missing out on the well-crafted animated TV series that inspired this set.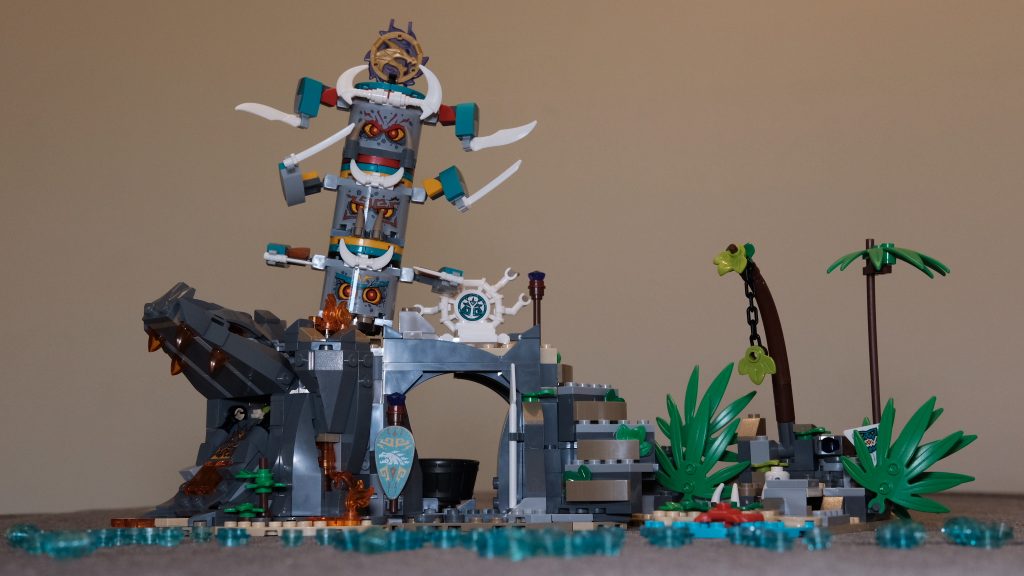 Watch the Ninjago Season 14 trailer here. Essentially, our hero ninjas set out in search of Master Wu, Misako( Lloyd's mom) and the infamous Clutch Powers who went missing after an expedition to an uncharted island. There they encounter storms, myths and, of course, the Keepers charged with protecting the island.
"Long before time had a name, we were charged with protecting this world from the Wrath of Wojira." – Chief Mammatus
You don't actually have to be a fan of Ninjago to enjoy this set.
The island
The island itself is filled with dangerous traps, mysterious islanders, and strange magic. In both the episode and the build, the island is full of traps. The set has three traps the heroes can stumble upon. A spring trap, a pressure-release trap and a cave entrance that is actually a jail cell. The island is also built in three sections, two of which connect together, to create the island.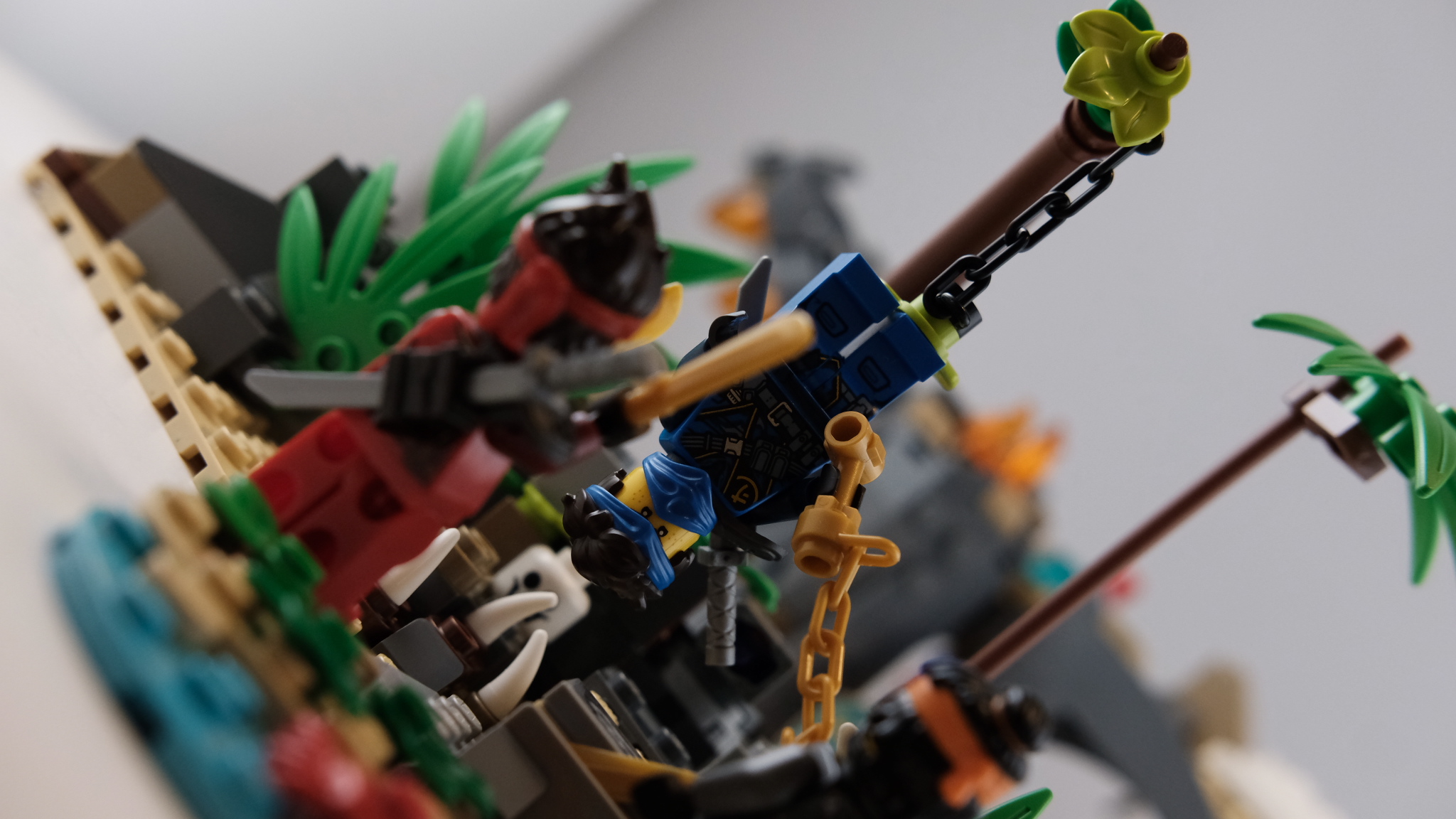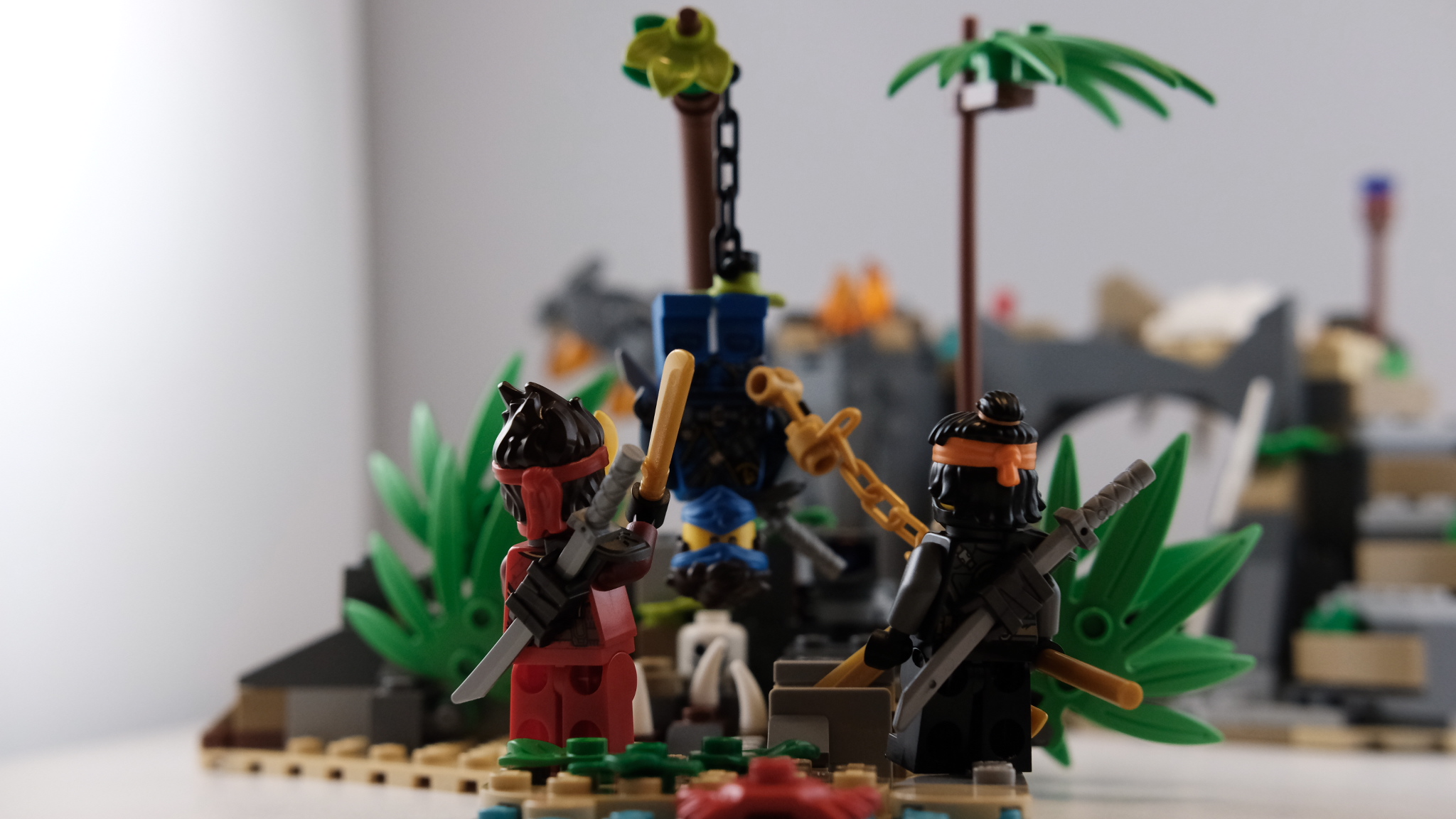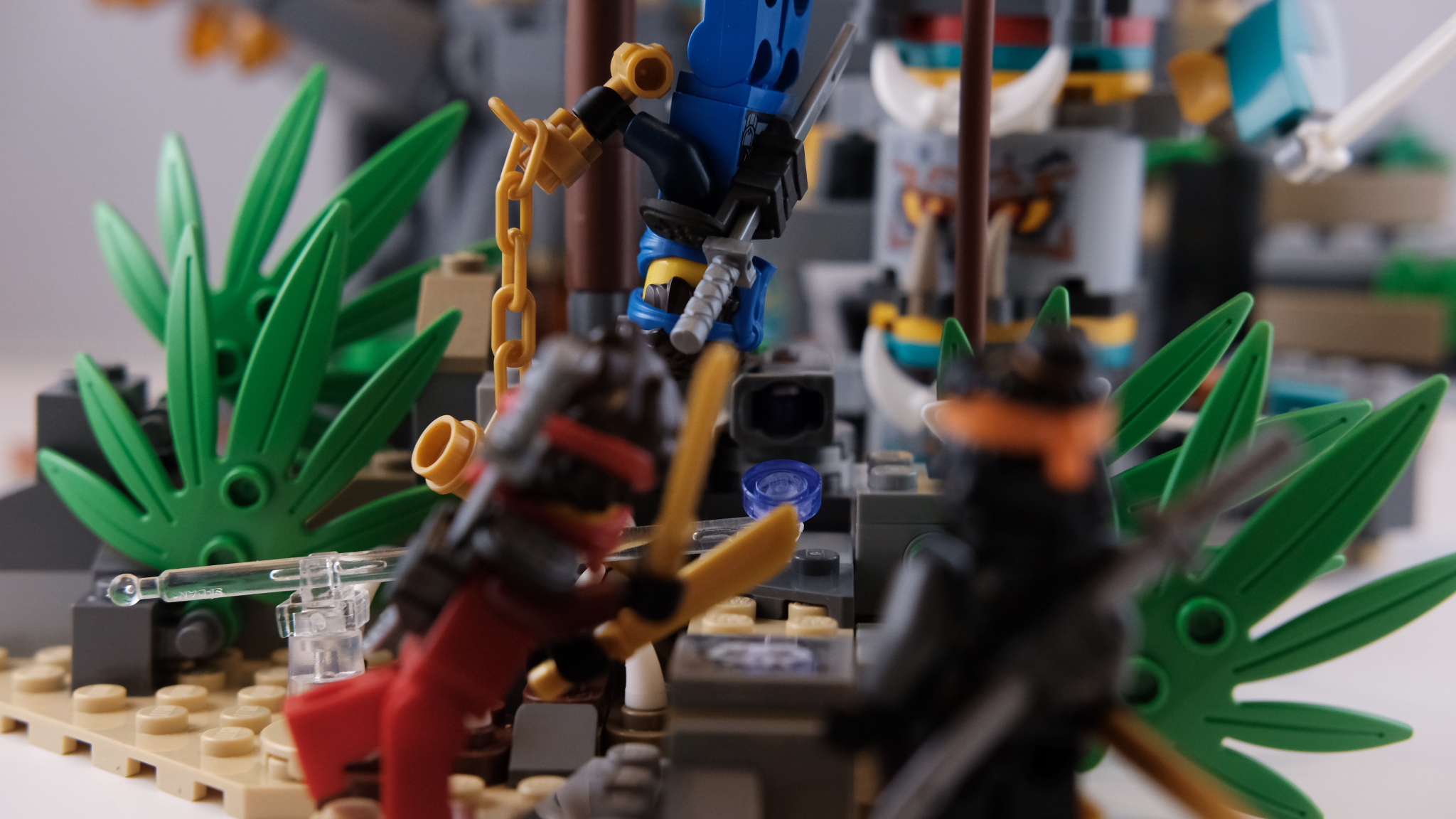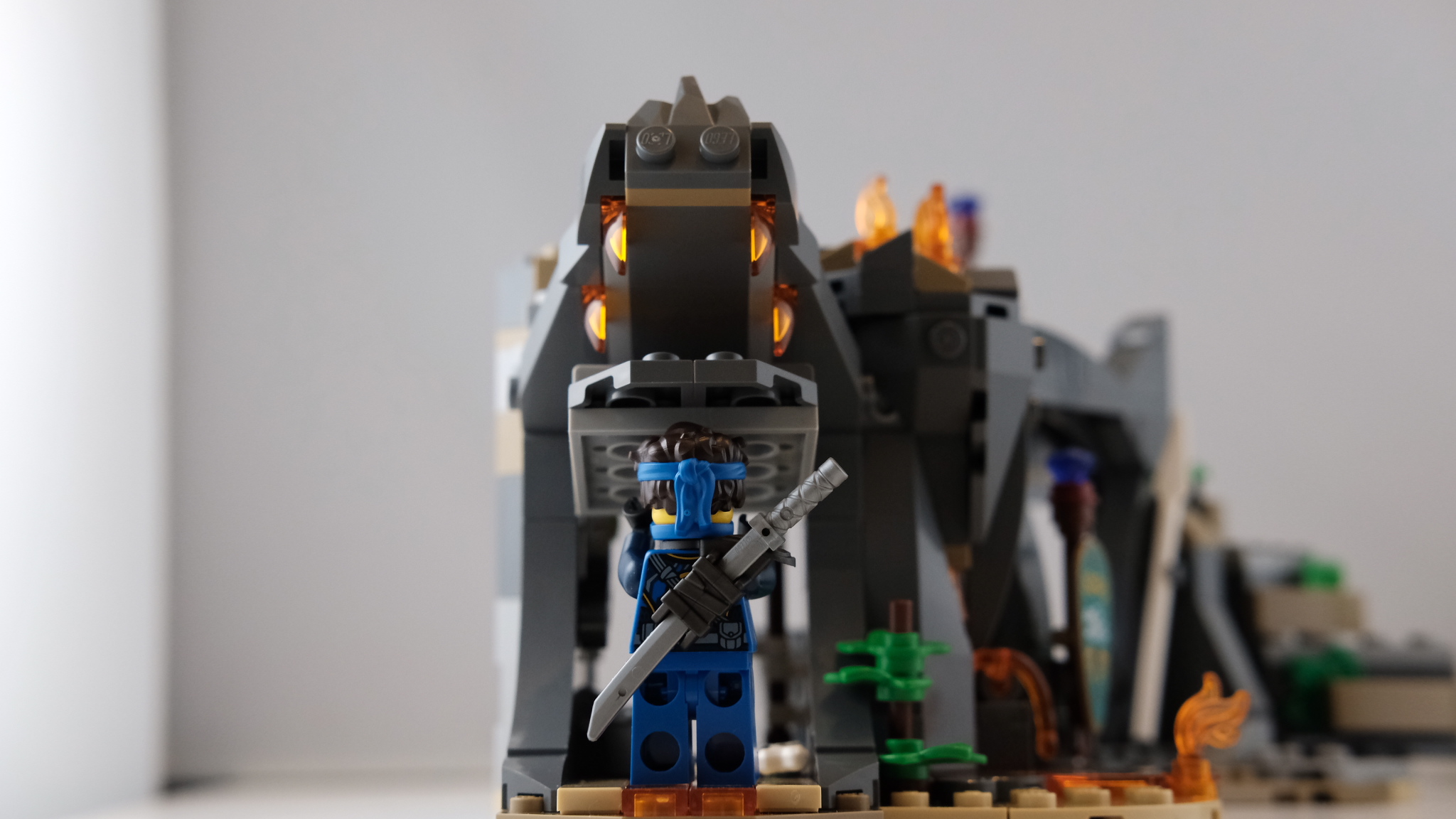 For a small build, the Keepers' Island is filled with a lot of accessories and cool little elements to create that tropical island feel. You can really immerse yourself in the world you create. Even if I wasn't a fan of Ninjago, this set would be amazing. I love the rock formations, the rock stairs, the cave and the trees. It feels both fantastical and grounded in reality at the same time, I can really believe that there is an island just like this somewhere in the Pacific.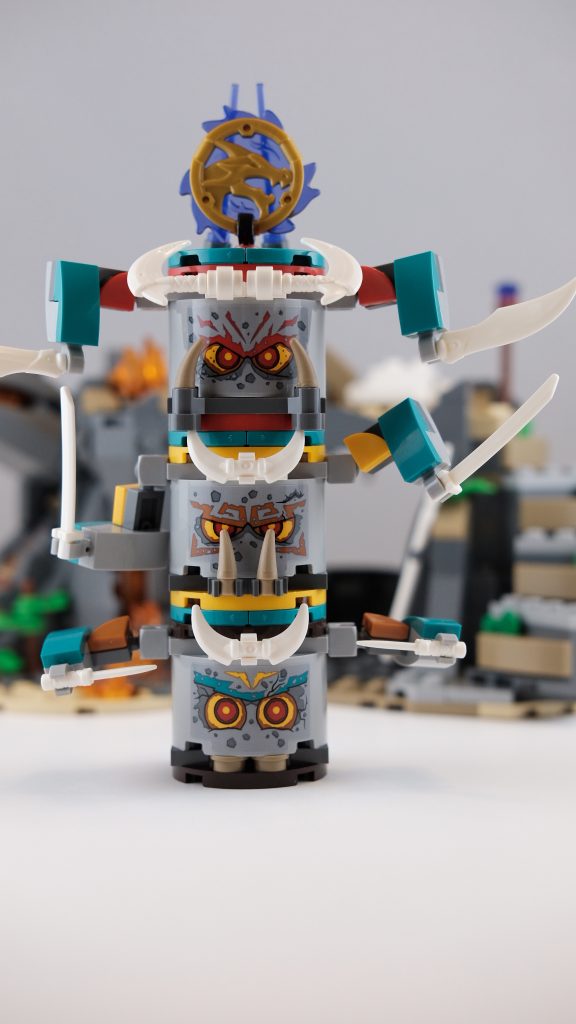 I'll let you finish that story.
The minifigures
This LEGO set comes with Island Jay, Island Cole, Island Kai, Chief Mammatus and one Thunder Keeper. The minfigures in this set are simply amazing. They are some of the most detailed figures, I've seen in a while. Who doesn't love ninjas?
The Thunder Keeper's mask is incredible. The color, design and shape really enhance the figure. Chief Mammatus has one of the coolest LEGO headpieces ever designed. They are very reminiscent of the LEGO Pirates' sub-theme with the island.
Receiving this set to review, and having such a great time taking photos of the ninjas, I'm now wondering why I don't have more Ninjago sets or photos.
This is such a fun set. It's a cool build, with even cooler figures. I have so many mysterious island photos to take now.
Plus, my nephew is coming over to have a ninja battle.
Gotta Ninjago now.
Who is your favorite ninja? Let me know in the comments below.
Want more toy photography goodness? Subscribe to our weekly email round up so that you never miss a post. You can also listen to episodes of the podcast! You can follow @theperrylegoadventures to join in on my toy photography adventures.