I've been on a bit of a nostalgia trip recently when it comes to my old LEGO Space minifigs. And in this case it was time suffer the cold and go back to the Ice Planet from 2002.
But before I start, I thought I better mention this little-known photographer, Vesa Lehtimaki, aka @avanaut—in case you hadn't heard of him. Ha ha. After digging out my Blacktron II, Ice Planet and M-Tron sets (more photos of them all coming soon), I wanted to put my own spin on Vesa's wintery wasteland style, but with my own tools and traits using these Ice Planet astronauts.
For those who don't know, Ice Planet 2002 was a variation on the Space theme released in 1993. It's an awesome combination of astronauts, skiing and luminous orange chainsaws. What isn't made better by space chainsaws?
I used my plastic fish tank for the setup and coated the floor in bicarbonate of soda for that classic LEGO snow image. The fish tank is great to avoid a mess, but it also allows a thick concentration of Atmosphere Aerosol. This creates the misty, wintery effect.
It was great getting these "old school" minifigs back on my table. I really enjoyed playing with their translucent accessories and their ability to capture the light and glow. Along with my tendency to backlight a lot of my photos, it was an excellent combination.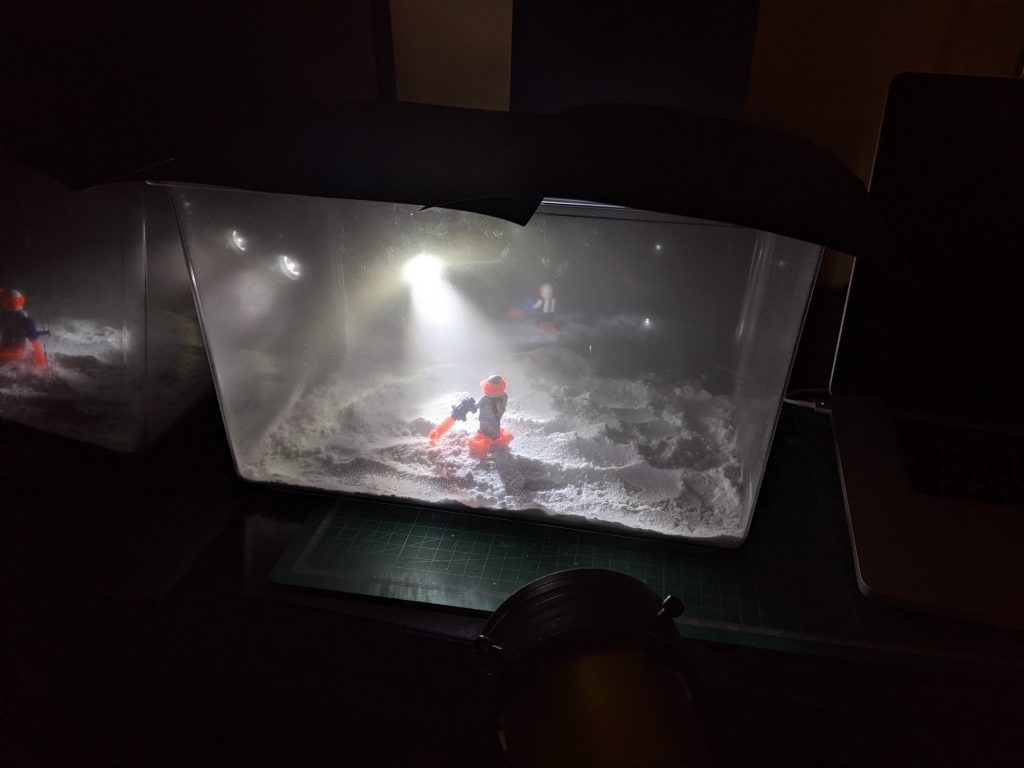 I used a single spotlight for a lot of these photos. And, as said, by using them as backlights a lot I was able to create both a hazy environment and get the little aerials on their visors to catch the light in a really pleasing way.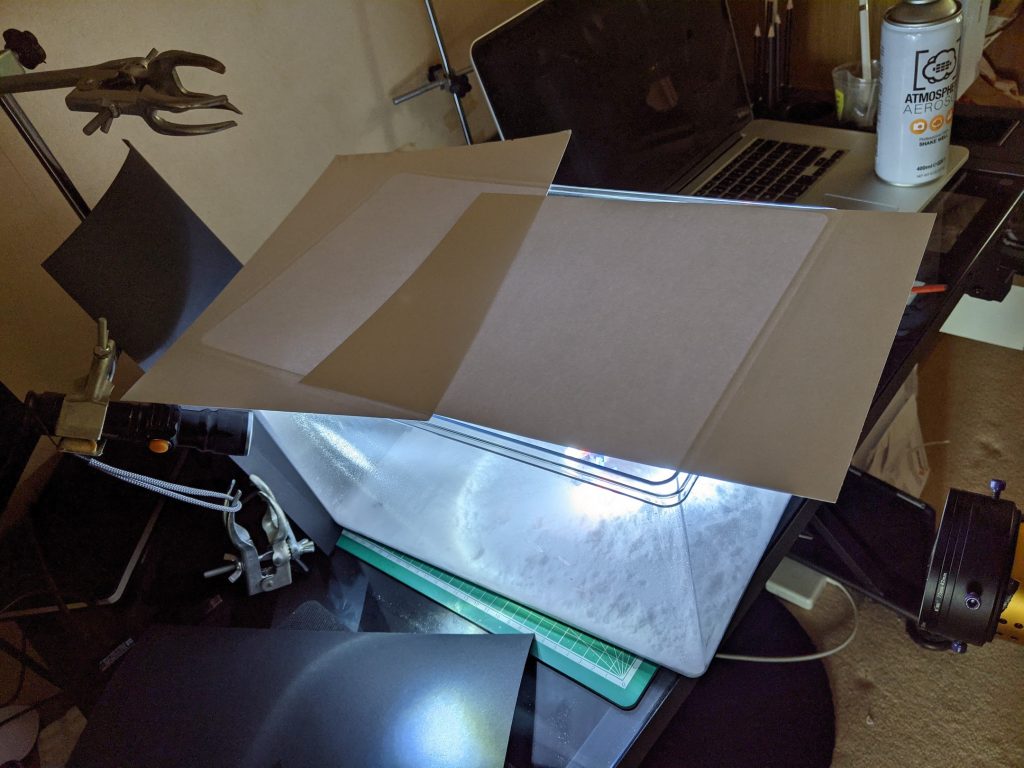 As I mentioned earlier, using the fish tank allows for a high concentration of atmosphere, but it also requires a highly sophisticated way of sealing the atmosphere in. Ha ha.
I really enjoyed how the powder clumped up on the minifig as I took more and more photos, giving the illusion that everything was frozen and icy. And for the final photo below, I also got out the kitchen sieve to create myself a snow storm on a cold and distant world.

I covered the majority of the fish tank to retain the atmosphere while leaving enough space to give a dusting with the powder from above.
I love these quirky figures and their space chainsaws, and it has been really cool to use some of my LEGO from my younger days, so I think in spite of the cold temperatures, this won't be my last visit to this particular Ice Planet.