Fans around the world were devastated to learn of Black Panther actor Chadwick Boseman's untimely death on Friday, August 28. The beloved actor died at age 43 after a private, four-year battle with colon cancer. This awful news hit the toy photography community hard, and an outpouring of creative tributes followed as we processed our grief. In honor and memory of Boseman, we've gathered a selection of these images below.
Boseman was most known for his role as T'Challa, king of Wakanda, and his heroic super alter-ego, the Black Panther. He first appeared as the character in Marvel Studios' 2016 film Captain America: Civil War, before his solo movie Black Panther burst onto the big screen in 2018, grossing $1.3 billion worldwide and breaking multiple box office records, including being the highest grossing film by a black director. Boseman later reprised the role with great effect in the Marvel blockbusters Avengers: Infinity War and Avengers: Endgame in 2018 and 2019.
The talented actor, producer and writer—who also starred as Jackie Robinson in 2013's 42 and as James Brown in Get on Up the following year, among many other films—died at home with his new wife Taylor Simone Ledward and family by his side, according to a tweet announcing the loss. Attracting a massive and loving response from more than 7 million people, that tweet is now the most liked tweet in Twitter history.
Boseman will be deeply missed.
@plastic_snaps
Simon Hill – Leominster, UK
It must have taken a lot of courage to fight the fight Chadwick Boseman did—he showed such strength without showing frailty. Colours last forever. Rest in power. (Also see Simon's beautiful featured photo at top of page.)
@warrior_evans
Casey Evans – Davenport, IA
I first saw Chadwick Boseman on the opening night of 42. It was such an amazing and moving film. All I could think afterwards was that he would make a perfect Black Panther. He more than blew away my expectations and won over the hearts and minds of millions of people around the world. It's hard to say goodbye to somebody so special so soon, but he left us with some amazing work we can enjoy forever.
@onesix_shooter
Trevor Williams – Babylon, NY
In a short span of time, Chadwick Boseman owned the role of T'Challa the way Robert Downey Jr. owned Iron Man. He was a gifted actor beyond Marvel movies, of course, but Black Panther is the film that introduced me to his other great work. It's very sad to see someone cut down in the prime of their career and life.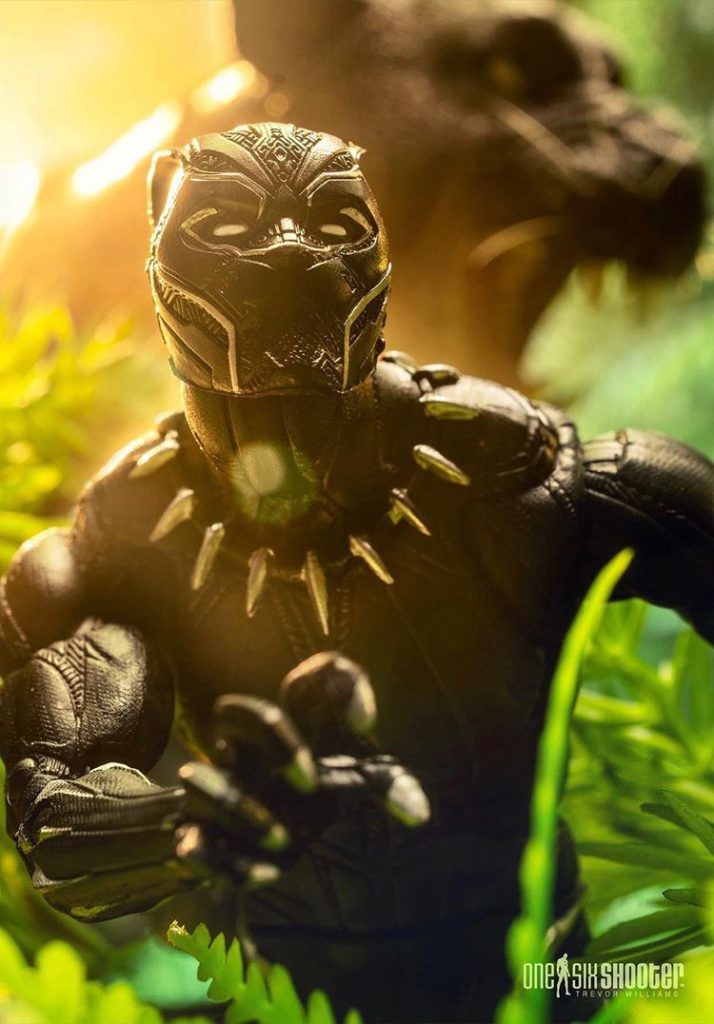 @russ_berrie
Lawrence Cheung – Burlingame, CA
I was genuinely shocked and devastated when I heard the news of Chadwick Boseman's passing. Like so many of us, I didn't know he was battling colon cancer the last four years and yet he visited young cancer patients in the hospital and listened to their stories and supported them through their struggles. That, to me, is bravery exhibited by a man of character, leadership and dignity.
It is terribly sad that he died at such a young age when he had his whole life ahead of him. Boseman was a prolific actor, an extraordinary humanitarian and a staunch activist in the Black Lives Matter movement, speaking out against racial injustice. He fought the good fight and we will never forget his legacy.
"In my culture, death is not the end. It's more of a stepping off point. You reach out with both hands and Bast and Sekhmet, they lead you into a green veld where you can run forever." – King T'Challa (Black Panther)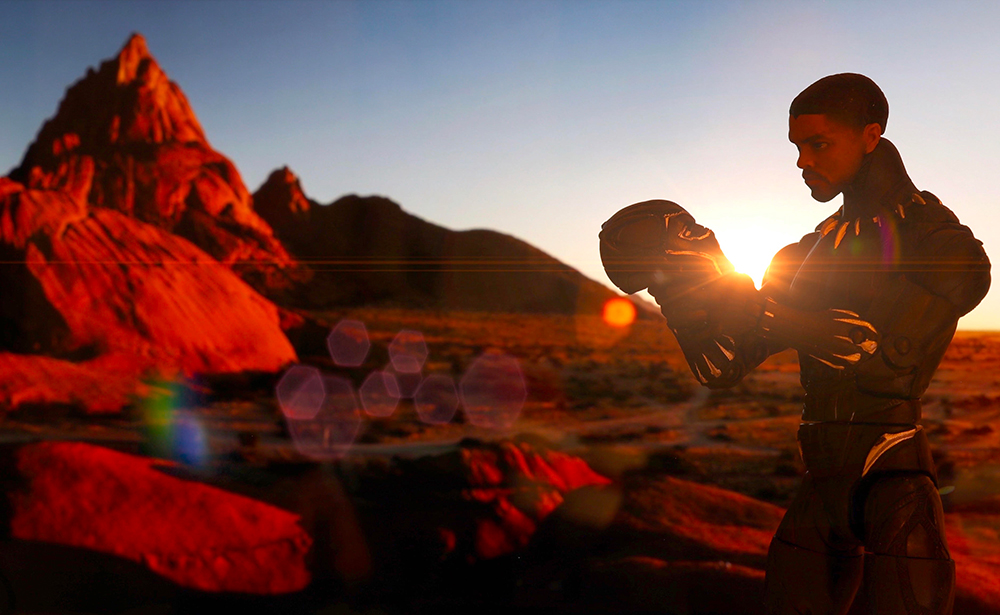 @maddlionpresents
Mizell Toliver – Savannah, GA
Rest in peace Chadwick Boseman. You were truly a king, my brother. You are loved and will be missed by us. Safe journeys, my brother. Phumla ngoxolo nkosi yam (Xhosa for "Rest in peace my king").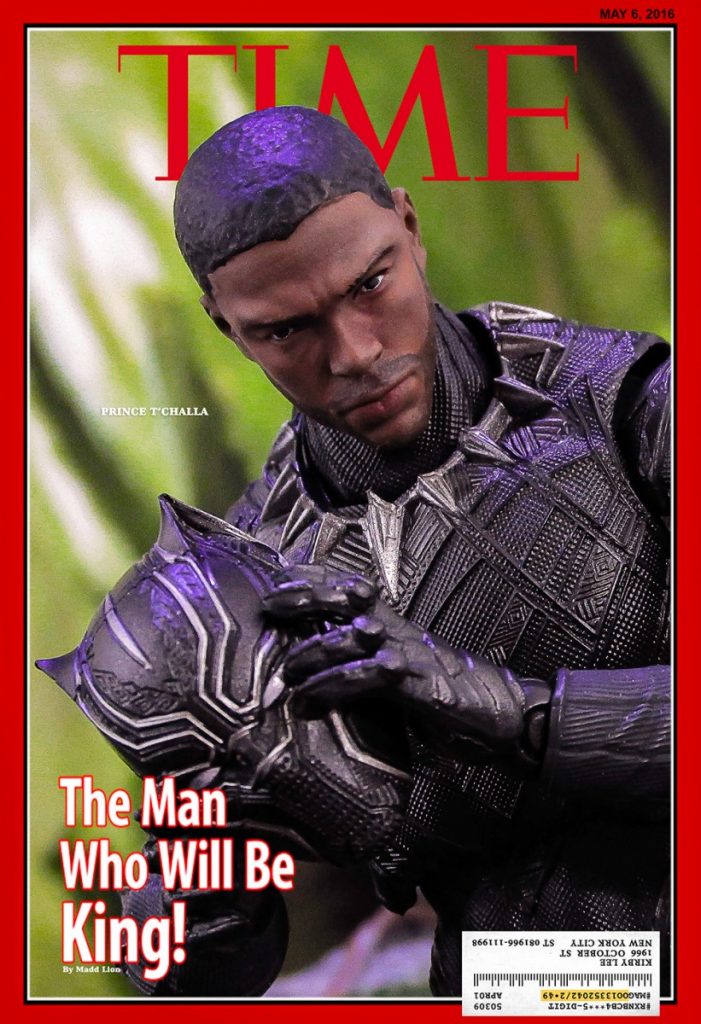 @spiderman_1974
Jason Oney – Frankfurt, KY
With this photo I wanted to pay tribute to Chadwick Boseman, and I felt like a loose recreation of the purple sky scene from Black Panther fit. I wanted it to covey a sense of peace and respect to a good man.
@oliversees
Oliver Peterson – Center Moriches, NY
I was absolutely stunned to learn of Chadwick Boseman's death. It's been hard to process since we had no forewarning, and because so many of us took it for granted that we would eventually enjoy seeing him in many more movies, Marvel and otherwise. Black Panther, of course, was a masterful film, and Boseman had such power and grace as T'Challa. His strength and sensitivity really shined through.
I was immediately moved to try honoring him with toy photography. My photos below are part of that, as is my effort to contact other photographers and put together the preceding images in this post. I've been blown away by the pictures popping up all over Instagram, Facebook and elsewhere. The shots collected here are just a small fraction of what's out there, and I encourage anyone who enjoyed Boseman and Black Panther to seek out more photographs from our incredibly talented community.
While you're here, consider signing up for our weekly Toy Photographers newsletter where you'll get a recap of all the latest news, reviews and pics. And while you're at it, join our MeWe community to take part in monthly photo contests with prizes and lots of other cool stuff.