There's no getting around it: America is in a bad way. When the nation watched white police officers murder George Floyd as he begged for his life—all for trying to pass (or for unknowingly using) a counterfeit $20 bill—something snapped. Centuries of what civil rights activist Stokely Carmichael called institutional racism, the ongoing murders of unarmed black men and women by police, and the past few years of increasing discord stoked by a leader who chooses to divide instead of unify, boiled over. Enough was enough. We all know the result.
So how does one process all of this madness and pain? For many toy photographers in our worldwide community, the answer was to turn toward our art. The images collected in this post are as varied as the people who made them and, I should note, some of the more difficult photos were the subject of much debate among the Toy Photographers team. As the curator of this selection, the choice of what to use was mine alone, but the decisions were not made lightly. And despite concerns about violent and potentially traumatic images—which are mixed with an equally strong selection of hopeful and empowering pictures—I maintain that there's value in confronting these things head-on. Now is not the time to pull punches.
For some perspective, look at Spanish painter Francisco Goya's "The Third of May 1808." An undisputed masterpiece, the painting chronicles a dark moment in Spain's history, when the people rose up against Napolean's occupying army and hundreds were shot down and quelled in a most brutal and bloody fashion. When Goya painted it in 1814, the haunting piece drew much criticism, but it has since been deemed an enduring statement about the grotesque horrors of war.
Processing these painful events and feelings through a creative lens forces both artist and viewer to experience them again with renewed potency. This is the power of art.
Black lives matter. George Floyd mattered. Love matters. Be kind to one another. And keep making art.
– Oliver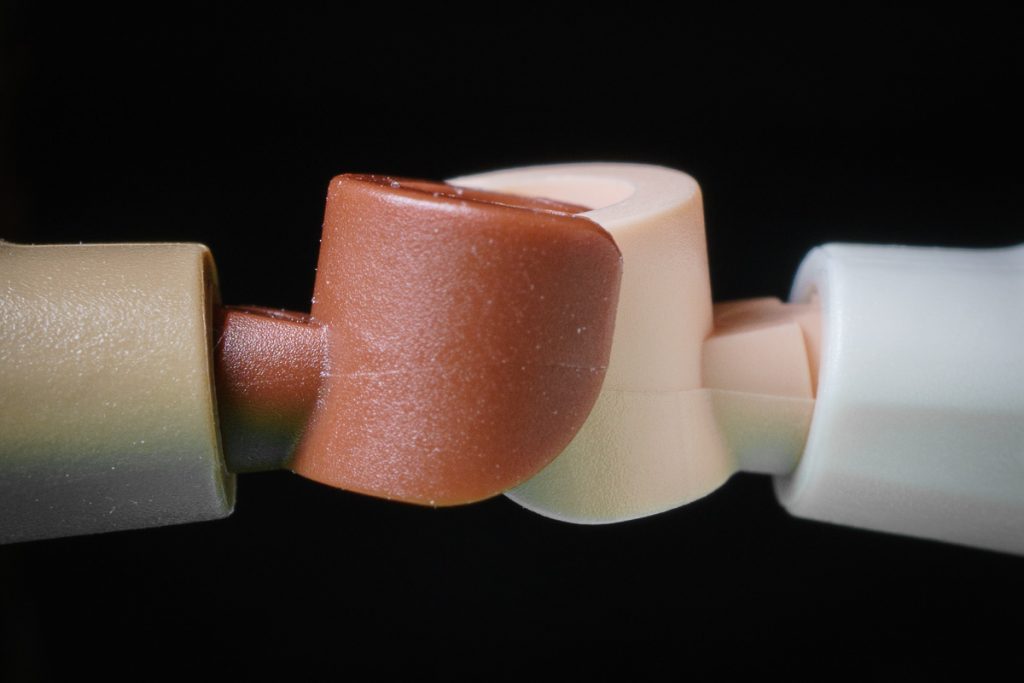 @alanrappa
Alan Rappaport – Lincoln Park, NJ
ToyPhotographers.com stands with everyone rallying against social injustices. Our team celebrates diversity, cherishes inclusion in our community and has zero tolerance for hate, racism or bigotry. [Alan is Editor in Chief of the Toy Photographers blog.]
@beboyslav
Beboys Lav – Manila, Philippines
At first I wanted to title this picture "Different Country, the Same Police Brutality" and post it together with my previous pic about the incidents here in my country—the fake war on drugs, extrajudicial killings [illegal executions and forced disappearances at the hands of the government without trial or due process] and a lot more human rights violations. But I think the message I want to convey is that I'll understand if you're upset by the photo, but I do hope that you'll be more than upset with the act itself.
@un1cornwarrior
Daniel Rajcic – Shanghai, China
It is hard these days to stay creative and keep creating when the world seems to be falling apart around us. I grew up in a culturally mixed environment and could never understand the racial issues some adults had. My friends could not be more different from each other, yet it never stopped us from playing and laughing together.
As an adult, the laughter came less and less, and I started to question humankind in general. God bless our children and their pure minds. I hope my son will grow up in a different world, where he never stops laughing and feeling the joy of being alive. The reason I'm so confused these days, and I feel so much pain and anger when watching the news, is because my core belief since I was a child has never changed: We are one race.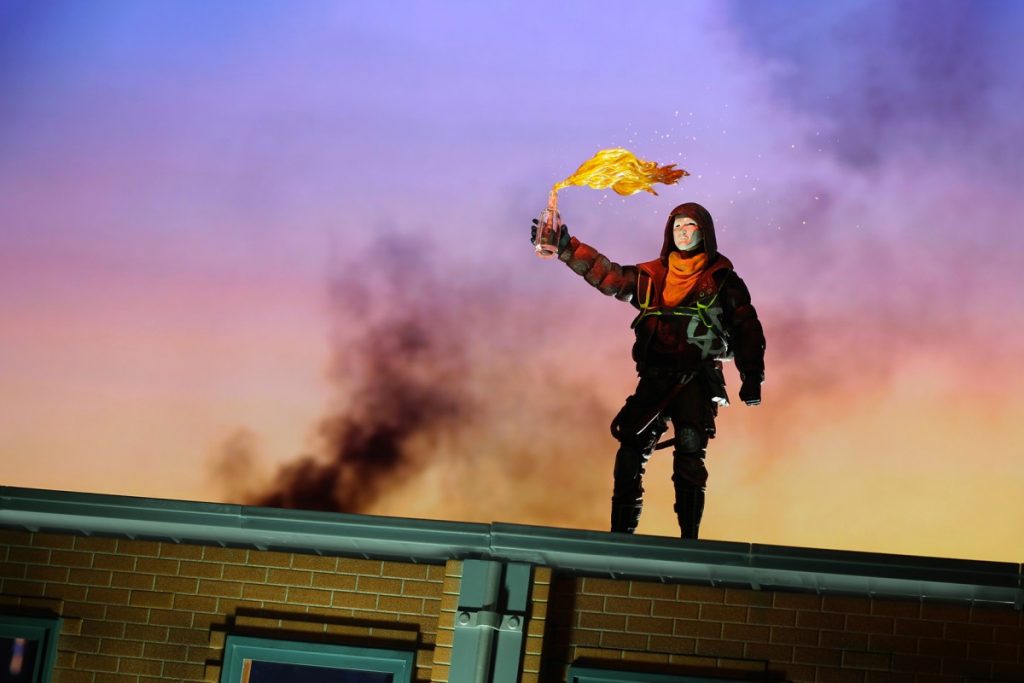 @oliversees
Oliver Peterson – Center Moriches, NY
While I'm not encouraging people to engage in violence and destroy their own cities, I cannot help but feel overwhelming rage over the death of George Floyd, over decades of police brutality and the oppression of black, brown, poor and disenfranchised people in this country. I'm furious and heartbroken that half of our citizens are essentially saying "yes" to racism, intolerance, isolationism, xenophobia and corruption. Is it so hard to understand why people want to burn it all down? So, rather than smashing windows and setting fires, this image is all about expressing my anger and frustration through art.
@toyfanatic
Mark Stephen Santos – Manila, Philippines
This photo is about our support for life and the rights of every citizen. Even though I am of Asian descent and live outside the United Sates, I feel the struggle of every African American, and any form of racism has no place in this world.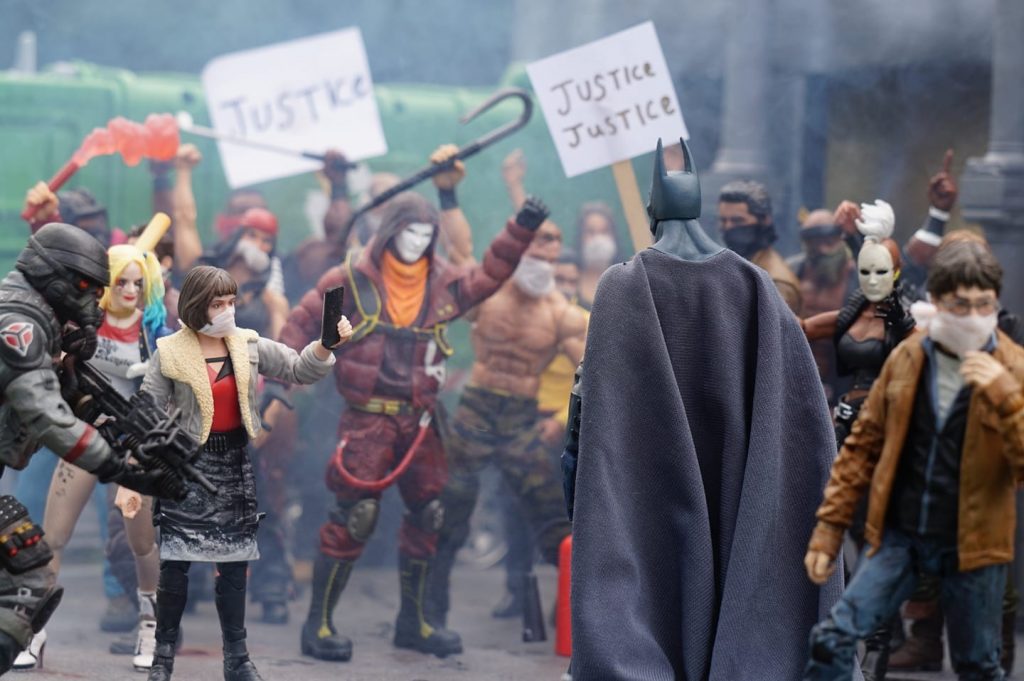 @vonhoudeldolphin
Buddrick VonHoudeldölphin – Ingram, TX
It's about the message not me. Bob Dylan's lyrics work just fine, I think: "Come gather round people wherever you roam… Admit that the waters around you have grown…" #JusticeforGeorge
@tomekskog
Tomasz Lasek – Gdańsk, Poland
Banksy's iconic "Rage, the Flower Thrower" stencil is a universal symbol of love and peace as opposed to weapons and violence, but its message is also really powerful because of the rioter's pose. It's a perfect representation of my current feelings.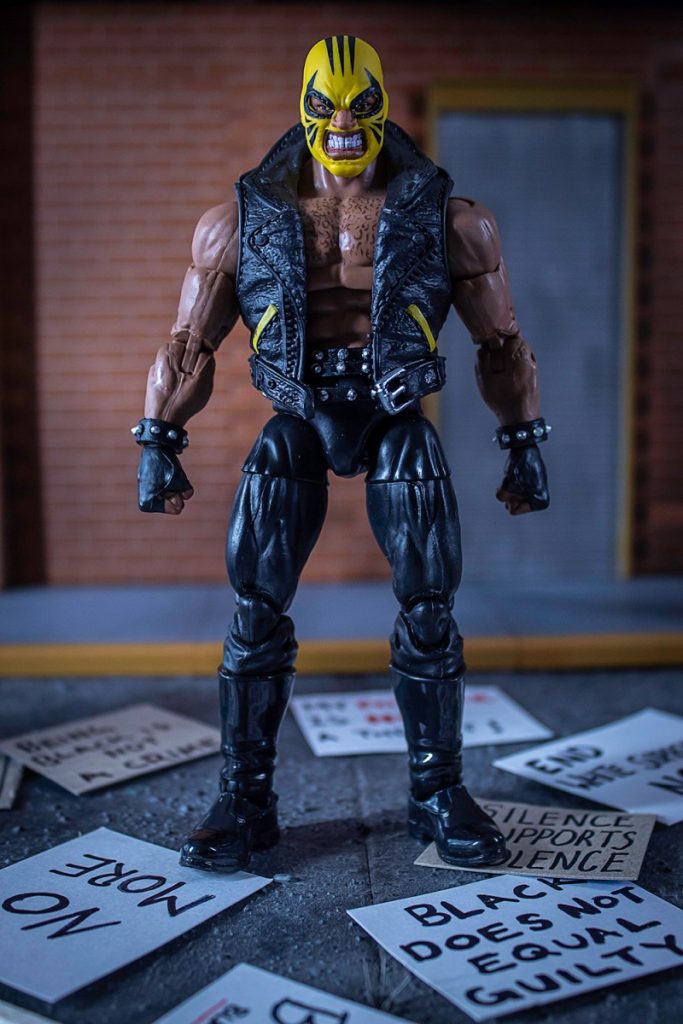 @maddlionpresents
Mizell Toliver – Savannah, GA
We have seen outrage rock America to its core since murder of George Floyd. Protests have not only sprung up from Minneapolis but all 50 states and around the world. We have been issued curfews in our cities. We have been arrested and we have been brutalized across this "Make America Great Again" country. This pic uses Marvel Comics character Rage to show my trauma, my exhaustion and my rage from yet another senseless death at the hands of the police officers. Amid all these emotions, I keep going back to this one famous quote:
"To be a Negro in this country and to be relatively conscious is to be in a rage almost all the time." – James Baldwin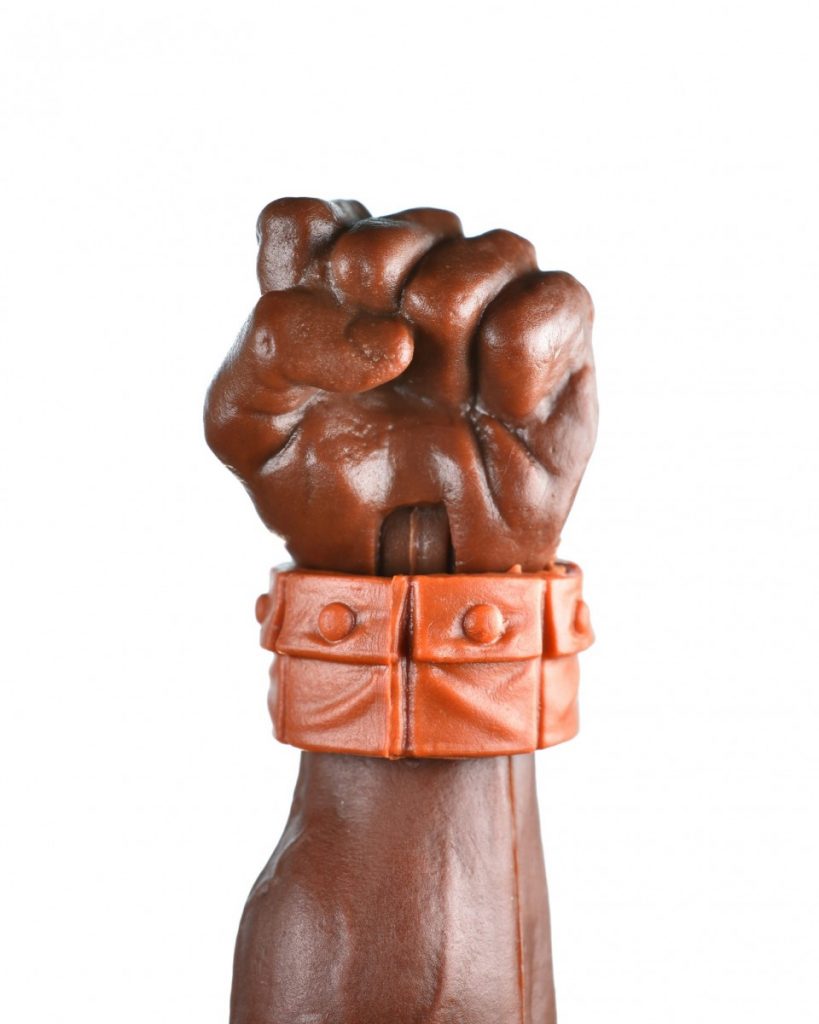 @mcdoog86
Matt McDougall – Pittsburgh, PA
I love toy photography, and it has helped me express myself. With all the protests going on regarding the death of George Floyd, my goal was to take a photo that shows my support and solidarity with this movement. The raised fist has become synonymous with the Black Lives Matter movement, and I wanted to recreate this in the art form that is nearest to my heart.