Are you a fan of black and white photography? The medium has been around as long as photography itself, and it's the focus of this month's podcast theme exercise.
Black and white photography was introduced in 1826. According to Curious History, "Jospeh Nicephore Niepce of France stored a black and white image on pewter plate covered in a petroleum using a camera, but the process took eight hours and immense sunshine to record the image."
Photography has certainly come a long way since then, and color film has been available to us for decades. Yet black and white continues to be a popular way to capture images. Why is that? What is it that we love about monochrome?
Monochrome
Let me first say I understand that, yes, monochrome doesn't only mean black and white. The term can also be used to refer to images containing only the tones of a single color. But for our purposes in this episode, we mostly focused on shooting and viewing images in black and white.
In talking with Kristina—who not only shoots in black and white often, but has her phone's default setting on monochrome—I wanted to touch on some of the challenges in shooting this way, and the reasons we might choose to do it.
I love black and white photos but don't often shoot them myself. I enjoy experimenting with poppy colors and tweaking them in post-production. But as I've developed as a photographer, and learned to pay more attention to light and shadows, my curiosity and appreciation for black and white photography has grown.
Listen now
This proved to be another of our more popular themes, with more than 30 listener submissions! Thanks to everyone who participated and tried taking their own black and white photos. As always, I was impressed and inspired as I saw the tags coming in all month long. If only we had time to discuss every shot! I encourage everyone to check out the tags on Instagram and MeWe to see all of the great photos!
I hope you enjoy our conversation. If you do, jump down to the comments and share your thoughts! And don't forget to check out Kristina and my black and white images, and the listener submissions below.
My image
Kristina's image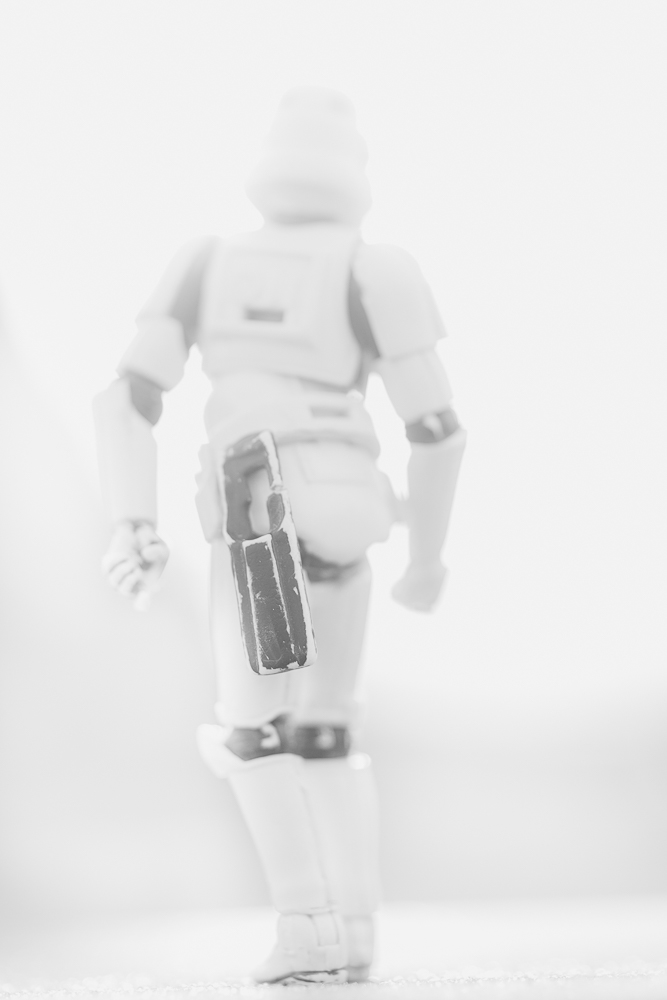 Listener submissions
This will be our last podcast theme of the year, and depending on how my schedule goes, this may be the last episode of 2019. But rest assured that we have big things planned for the podcast in 2020, and I can't wait to discuss them both on the blog and on the show soon. Stay tuned!
Thanks for listening,
James
Don't miss out on all the things happening at Toy Photographers by Subscribing to our weekly email round up the podcast! Then continue the discussion in our awesome communities on MeWe and Flickr.