I can't even begin to tell you how excited I am for this week's episode of the Toy Photographers Podcast!
A few weeks ago, I messaged the Twitter account for the new Netflix documentary series The Toys That Made Us. I knew it was a long shot, but I wanted to see if anyone affiliated with the show would be interested in being interviewed. To my surprise, I quickly got a response saying that the show's creator, Brian Volk-Weiss, said yes!
About Brian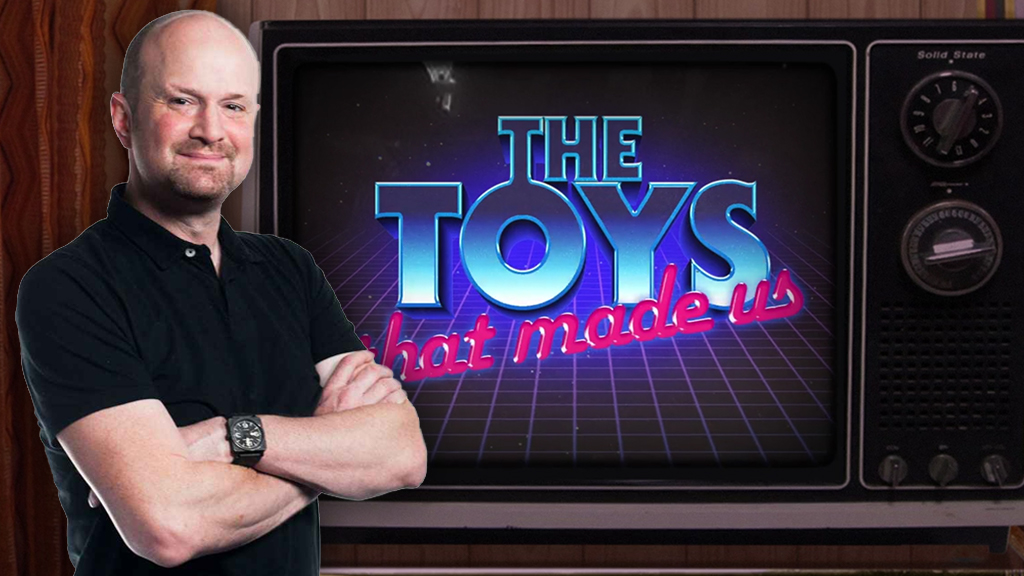 A quick Google search will tell you that Brian is a very busy guy. He runs Comedy Dynamics, the largest producer and distributor of comedy specials in the United States. Right now they're working with Netflix, and have produced specials for comics like Aziz Ansari, Jim Gaffigan, Craig Ferguson, Bill Burr, Dennis Miller, and Ali Wong.
Brian has a whopping 229 credits on his IMDb page. In addition to his work for Netflix, he's produced comedy specials for HBO, Comedy Central, and Showtime. His work has been nominated for several Grammy awards (winning one in 2016), and he's even produced a handful of Hollywood movies.
I'll admit that I was a bit nervous to talk to Brian, but that all went away once he called me on the phone and we began recording. He was enthusiastic to talk about The Toys That Made Us, a passion project that he'd been trying to develop for nearly ten years. We chatted about toys, collecting, "Weird Al" Yankovic, how he got TTTMU greenlit at Netflix, when we can expect the next batch of episodes, and more!
The episode is live now wherever you get your podcasts (including iTunes, Stitcher, and Google Play) or you can listen to it here:
I hope you enjoy my conversation with Brian as much as I did! After you listen, leave your thoughts in the comments below, or shoot us an email at toyphotographypod@gmail.com.
-James
If you've made it this far, come continue the discussion over at our G+ community! And while you're at it, subscribe to our weekly email round up so that you never miss a post!