Hi! My name is Megan Mitchel (@m.g.mphotography). I am currently 15 years old and have been actively doing photography for about 3 years now. I have always had an interest in it, even from a young age, but never used a real camera. In early 2020 someone gave me an old DSLR that I had no idea how to use. Of course, the pandemic happened, and it was during quarantine that I began learning how to use a camera properly and fell in love with it. A year later, I got a new camera and now photography is my main hobby.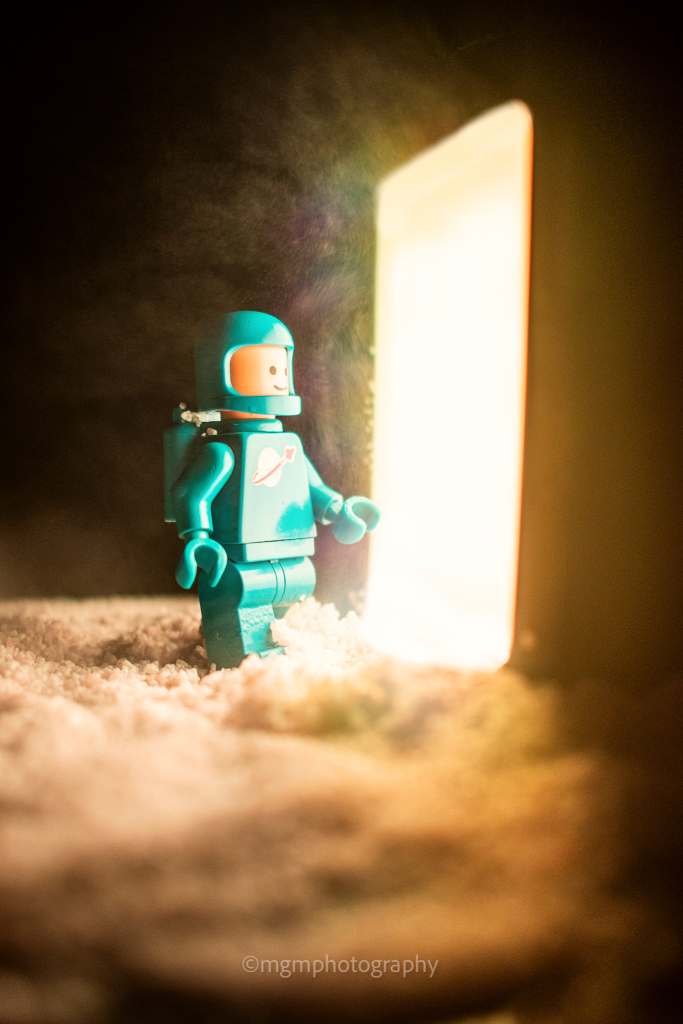 Why Toys?
I started out taking pictures of literally anything I could find. Sometime during 2021, I tried taking a picture with a LEGO mini-figure, and thought it was quite fun. We have always had lots of LEGO bricks, and so I collected the figures I could find, and this time put more effort into planning the shot. I was very happy with the results and continued to play around with LEGO's while also doing other types of photography. When 2022 came around I decided to focus my Instagram and my time on doing LEGO photography. By doing that my account grew, and I found out just how much I liked doing it.
Let's Talk Gear!
I'm a teenager, so buying expensive gear isn't exactly an option lol. I have the Nikon D5600, an 18-55mm kit lens, 70-300mm kit lens, and a Nikkor 50mm 1.8. That's it! It is considered and entry-level camera, but for now it works just fine until someday I can upgrade. I've always believed that you don't need to have high-end gear to take good photos.
Indoors? or Outdoors?
I do the majority of my photos outdoors! I love being outside and combining nature photography and toy photography together. I feel like it is the easiest for me to get the proper lighting when I am outside. However, in the winter months I have been forced to take pictures indoors, which is a new challenge for me.
Essential Tools
I often use very simple setups that don't require a lot of gear. When I'm outside it's mostly just me, my minifigs, and my camera. My favorite tool to use is a wooden skewer. They work great for propping up minifigs and are easy to edit out later!
Next Steps
I hope to be able to continue to grow my account and expand into other outlets. Maybe display my work at locations or sell prints. I'm excited to see what opportunities open up in the future!
You can check out more of Megan's amazing work at Instagram: m.g.mphotography
And don't forget to check out other wonderful photographers who've already participated in our Feature Friday showcase.