Another month and another challenge is in the books! We had so many wonderful submissions to our Through Things challenge we want to share with you our favorites.
The idea behind this challenge was to take a photograph through something. What exactly that was, we left up to each photographer and their imagination. Boy were we pleased with the results. Folks chose to take photos of their toys through another toy, through grass, through smoke, through simulated snow, through plastic wrap and even through a vintage camera! It's amazing what happens when we present a vague prompt and the creativity takes over.
Each month gets more difficult for us to pick a winner and we consider everyone a winner! Below you will find a few of our favorite submissions from community members and moderators.
Top Honors
This months top honor goes to Tobias Schiel and his image Take a Train. Tobias created this slightly voyeuristic image of the train passengers through the window of another toy. Th symmetry of windows balanced with the asymmetry of the two figures creates a tension in the photo that holds the viewers gaze. The use of the silhouette enhances the mystery of this particular story.
More amazing photos!
Next up is an image by Tom Milton: Through The Storm. Wow what a great job capturing the feel of Hoth and it's snowy environment.
Brian Carr recreates one of the iconic Mandolorian scenes. The use of the strips of plastic give a nice depth and mystery to this image.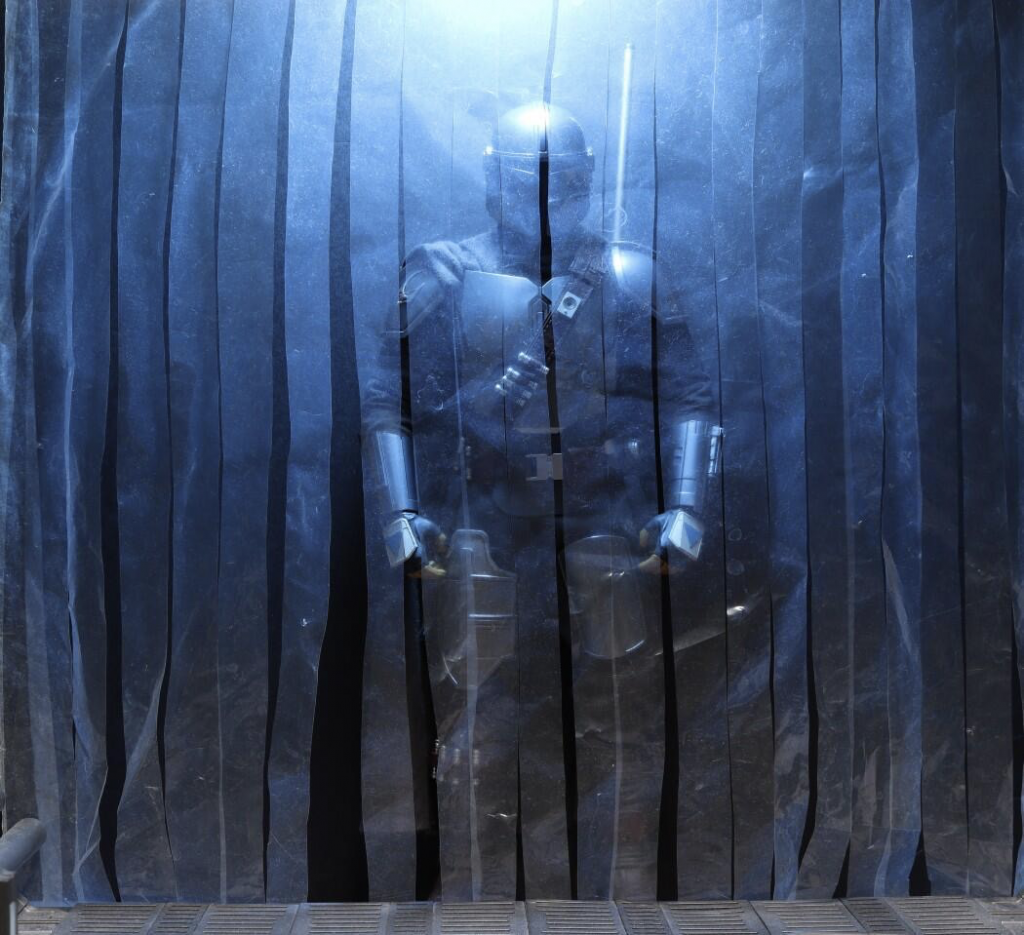 Janan Lee presented us with this clever photo of AntMan taken through an old box camera. The is a real sense of nostalgia to this image. And by including a human hand, we are left to wonder where is the line between reality and fantasy really lies.
Our Moderators
What would our community be without our moderators! Its always great to have their inspiring images posted throughout the month and we want to showcase a few of the standouts.
Up first is this fantastic photo by Shelly Corbett of explorers taken through the foliage on a distant planet.
Tomek Skog shot this wonderful image through an electric heater. There is a sense of mystery created when the figure is obscured. The yellow figure pops nicely from the monochromatic surroundings.
Getting ready for our next challenge I took this image of Frankenstein's monster through "jail house bars". I then used a facial mister to bring a sense of mystery to the image.
Thank you!
As always a big thank you to all the wonderful photographers who participated in our September photo challenge: Through Things. Now we want to keep the fun going into October. For our challenge this month we're embracing the spooky season, and we're calling our challenge #tp_Spooktober!
We want to see your spooky photos. It doesn't matter if you want to be serious or silly (just not too graphic), please tag them #tp_spooktober! As always all toys and photography styles are welcome! We only request you keep the graphic horror to a minimum. But you know what they say…limitations inspire creativity!!
As always, we can't wait to see your images posted in our MeWe Community!!
Todd
If you're looking for a cozy community of like minded toy photographers we hope you will consider joining us on MeWe. Come join the fun!