Continuing our series of six-image narrative collaborations created during our first Toy Photographers Virtual Meet-Up of the year, we have one based on the prompt "Opposites Attract." The three contributors includes Arvin Coloma (@nivrana), Oliver Peterson (@oliversees), and Mike Harvey (@mister_bricks).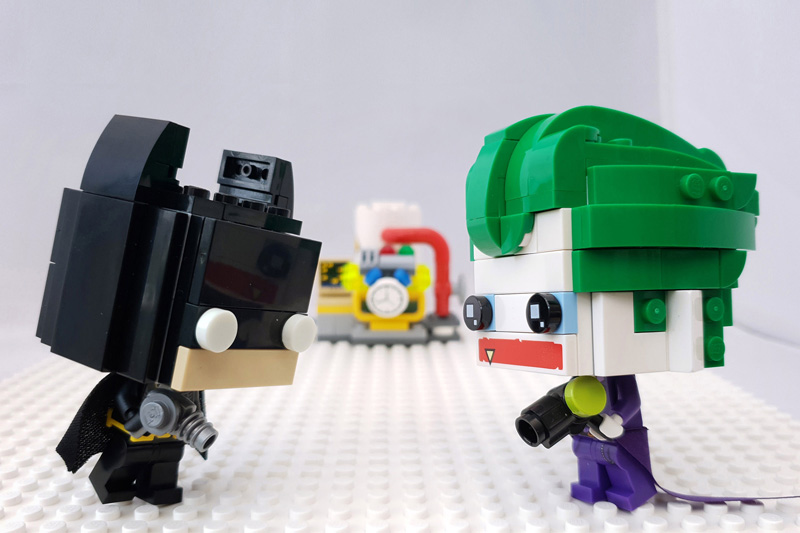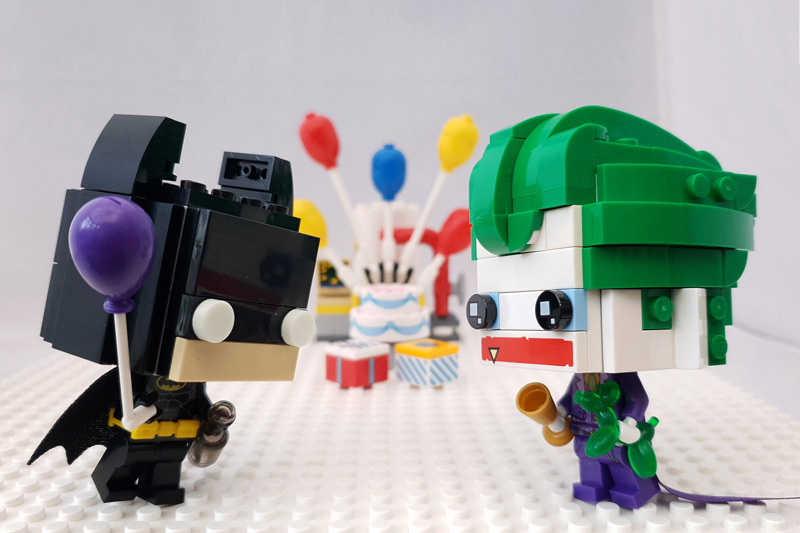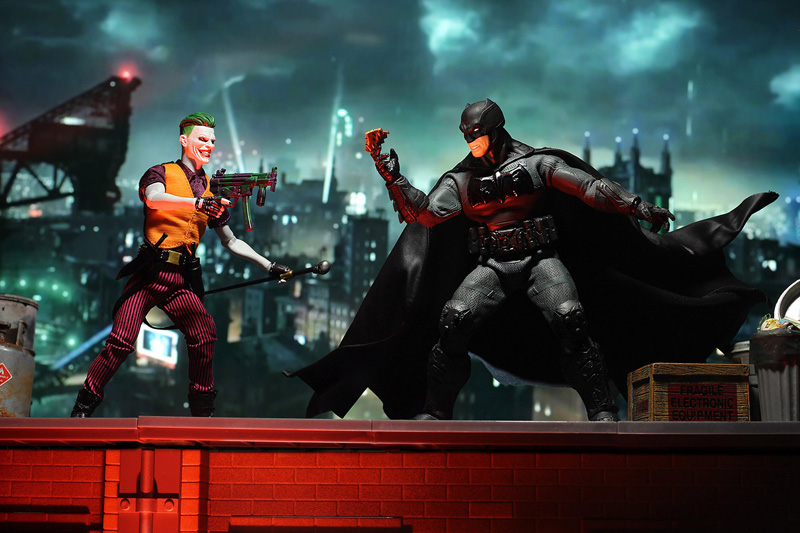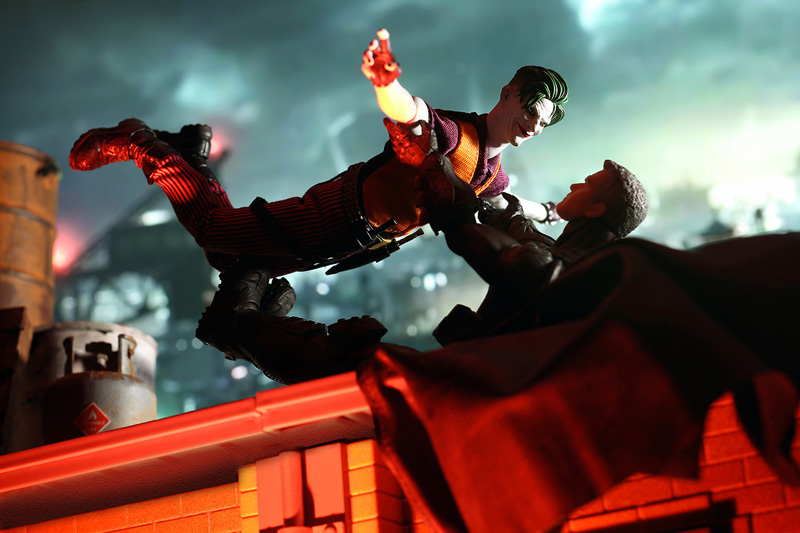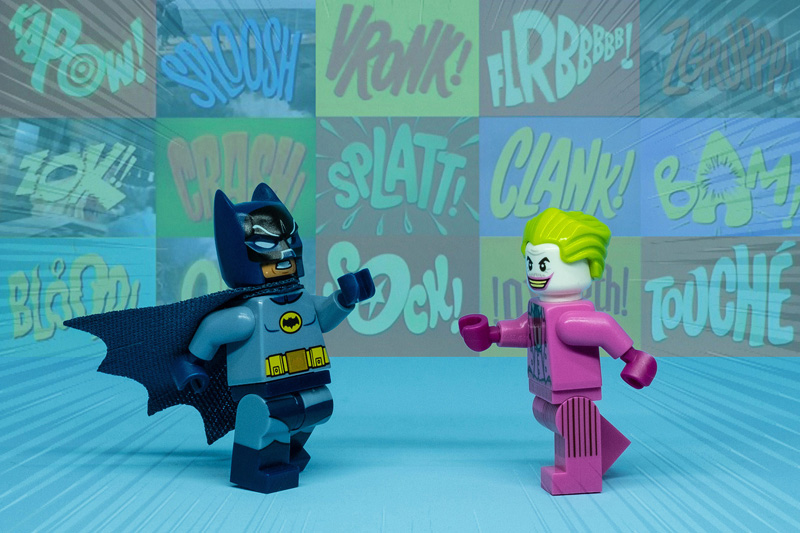 About the collaboration
Our team was sort of formed at the last minute and we ended up being from different time zones—the US, the UK and Australia. The time difference, the short turnaround time (of the original deadline) and life outside of toy photography gave us little option to connect via video call. We decided to connect via Instagram messages.
It worked out quite well as we were able to quickly narrow down our translation of the theme into a rough mental storyboard. We decided to shoot two images each aiming to convey our own interpretation of the concept. By process of elimination, we then decided to use the popular pairing of the Batman and the Joker as our main subjects, since we all own versions of them. We also agreed they are the closest examples of opposites (yet very similar on 'psychotic' levels) being attracted to and completing each other's existence. Due to differences in our collections, we each chose a different style of figure, including LEGO BrickHeadz, Mezco One:12 Collective action figures and LEGO minifigures.
Thanks to modern technology—digital cameras, computers and the internet—we could effectively communicate and share our concepts for submission. We hope you enjoy our six-image narrative.
~ Arvin Coloma (@nivrana), Oliver Peterson (@oliversees) and Mike Harvey (@mister_bricks)