It's time for a Low-Key discussion between Kristina and I on this episode of the Toy Photographers podcast. Per usual, our conversation hardly stayed on topic. Besides our talk about low-key lighting, we also explore how the pandemic is affecting our creativity and other dilemmas. Whether it's too much time at the computer, struggling to connect with the viewer or the demoralizing effects of other writers—the creative process can be difficult.
I hope you enjoy our conversation.
The images
Low-key photography is a genre of photography consisting of shooting dark-colored scenes, and emphasizing natural or artificial light only on specific areas in the frame. This photographic style is usually used to create a mysterious atmosphere, that only suggests various shapes, often graphic, letting the viewer experience the photograph through subjective interpretation.

Wikipedia
I will be upfront and let you know that this was a difficult challenge for me. It became apparent immediately that I have much to learn about controlling studio lighting. I guess I will take Dave's advice and experiment more! Honestly, I'm not happy with the image I created for the challenge. But I do have a fondness for the idea and will return to it again in the future.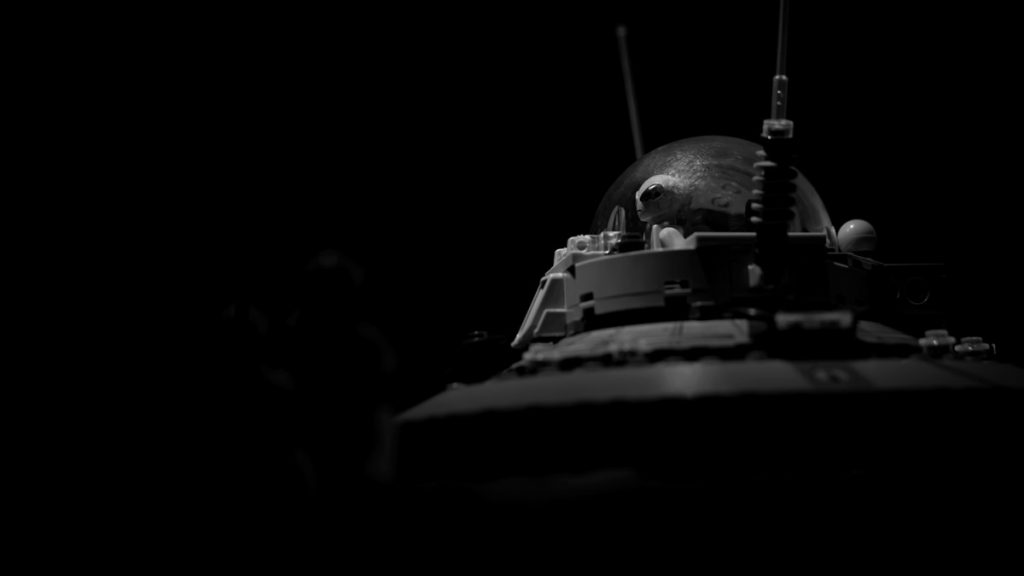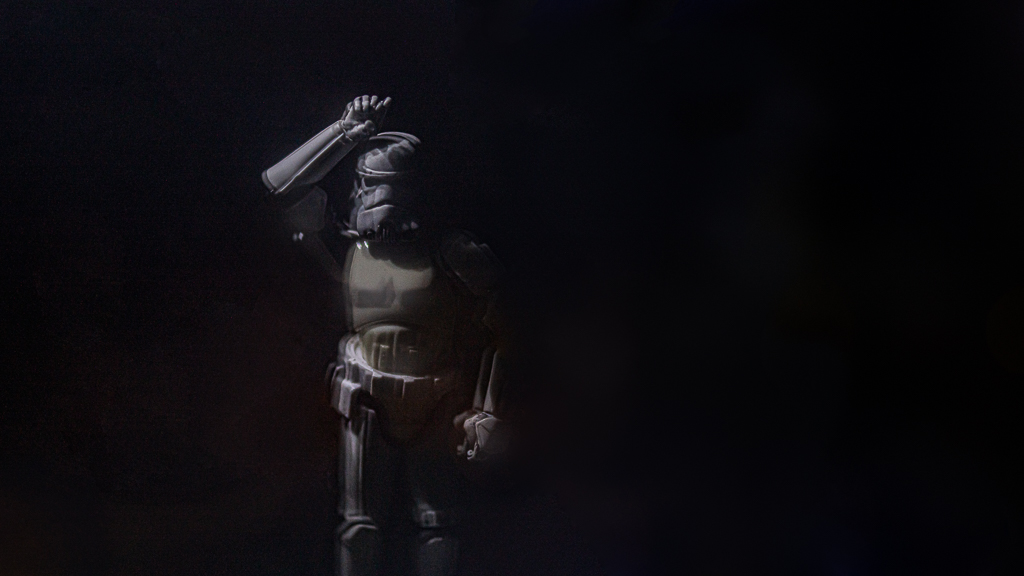 Community images
We love our community submissions! Life would be pretty boring if we only talked about our own work. Kristina and I chose these images because they illustrate different interpretations of the "low-key" concept.
Scott's image reminded Kristina of an image by Karl W Gullers. Check out this amazing self-portrait here.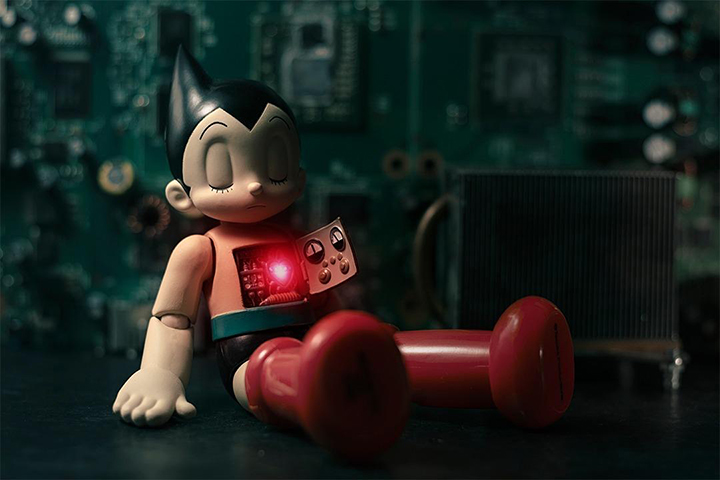 Next up!
Kristina and I hope you enjoyed this low-key discussion. Our hope is that you will use these podcasts as a jumping off point for your own learning process. In my experience creativity isn't a destination, it's a journey.
Next up is Greek Mythology. If you're a regular listener you know that mythological stories often underly Kristina's images. We challenge you to take the next few weeks and explore these classic stories. We want to see your interpretation of any Greek myth through your toys. And if you're a little unsure what a Greek myth is, check out this list of the 29 best Greek myths for inspiration.
Please have your submission posted and tagged #tp_podcast_myth by December 4.
Once again, thank you for listening. If you can help us to spread the word about the Toy Photographers podcast we would be grateful!
~ Shelly
Do you use low-key in your images? Are you interested in this lighting challenge, highlighting the figure in an interesting way or creating a specific mood? Let us know in the comments so we can learn from each other. 🙂