I'm a big admirer of the creativity that comes out of LEGO's Ideas program. LEGO Master Builders create some truly amazing sets, and the Ideas program offers fan designers the incredible opportunity to showcase their own unique concepts. If these fan creations are supported enough by the Ideas community, they may just see life as an officially released LEGO set.
The Discovery
One such set that made it through this process is LEGO 21320 Dinosaurs Fossils. Created by fan designer Jonathan Brunn and fine-tuned by LEGO designer Niels Milan Pedersen, Dinosaur Fossils contains more than 910 prehistoric pieces enabling armchair archeologists to reconstruct their very own fossil exhibit.
The excavation
Dinosaur Fossils contains the bones necessary to build three, 1:32 scale fossil models. Inside the box, you'll excavate a pterosaur reptile (Pteranodon), a Triceratops (Triceratops Horridus), and the mighty T-Rex (Tyrannosaurus Rex).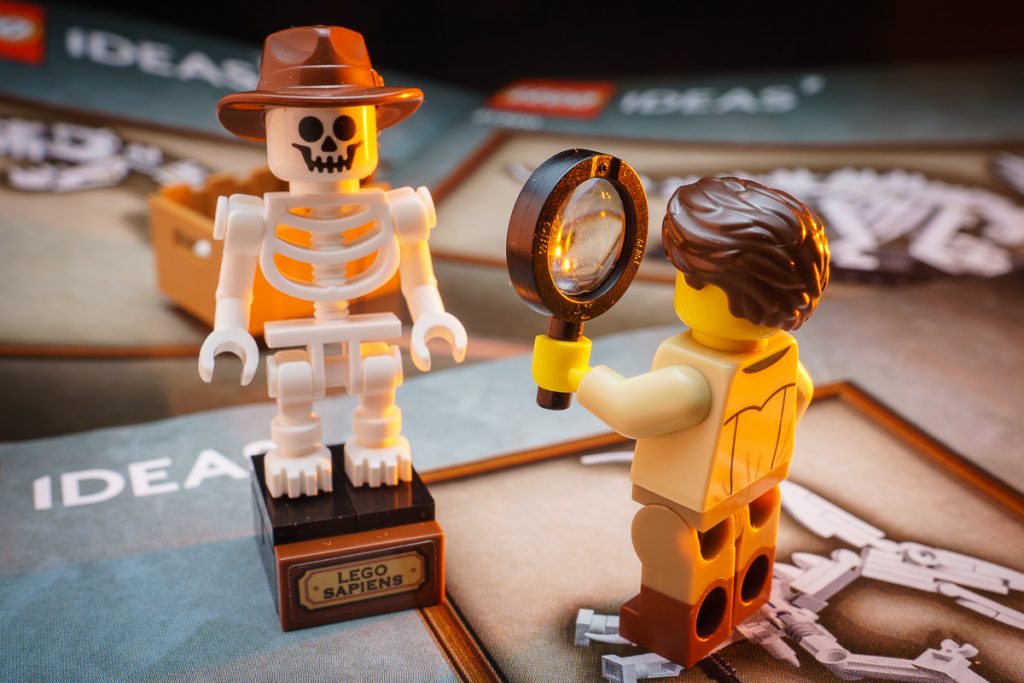 Each dino has its own instruction book, so you can start your primeval adventure however you'd like. Alongside the dinosaurs, you'll also find a paleontologist minifigure, the tools of his trade, and a LEGO Sapiens skeleton in a very familiar-looking fedora.
The assembly
The fossils are spread across six bags. Bag 1 contains the Pteranodon, bags 2 & 3 make up the Triceratops, and bags 4, 5, and 6 hold the biggest model of the bunch, the T-Rex.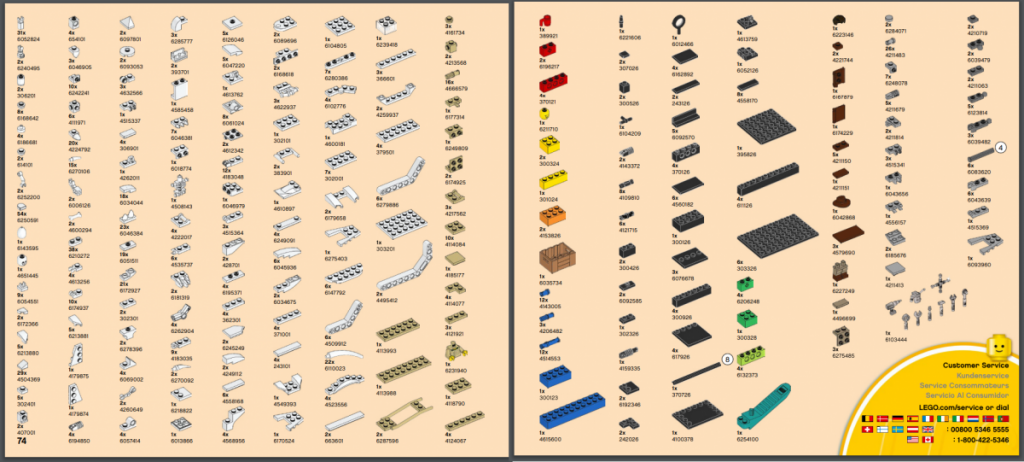 There are a LOT of white bricks to work with here, so building this set varied from my typical color separating process.
While I can't vouch for their scientific accuracy, the brick-built fossils are immediately recognizable and convincing. The builds utilize creative brickwork to keep the fossil look while remaining structurally sound.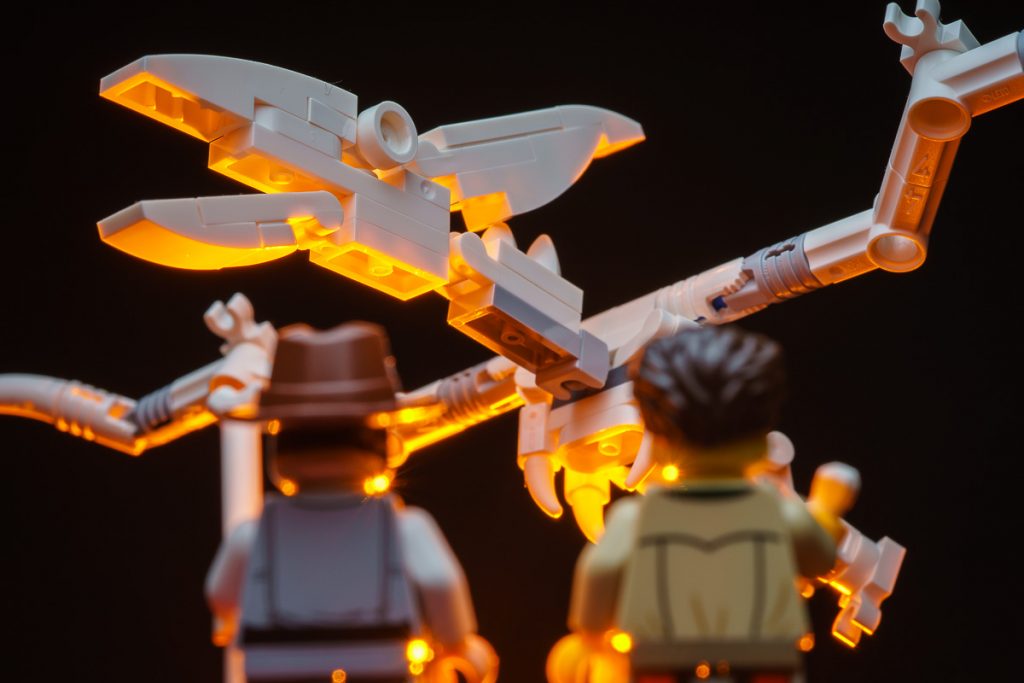 The completed models are fairly large. The Pteranodon's wingspan is 11 inches wide, the Triceratops is 11 inches from snout to tail, and the T-Rex stands at a whopping 7 inches tall and 16 inches long.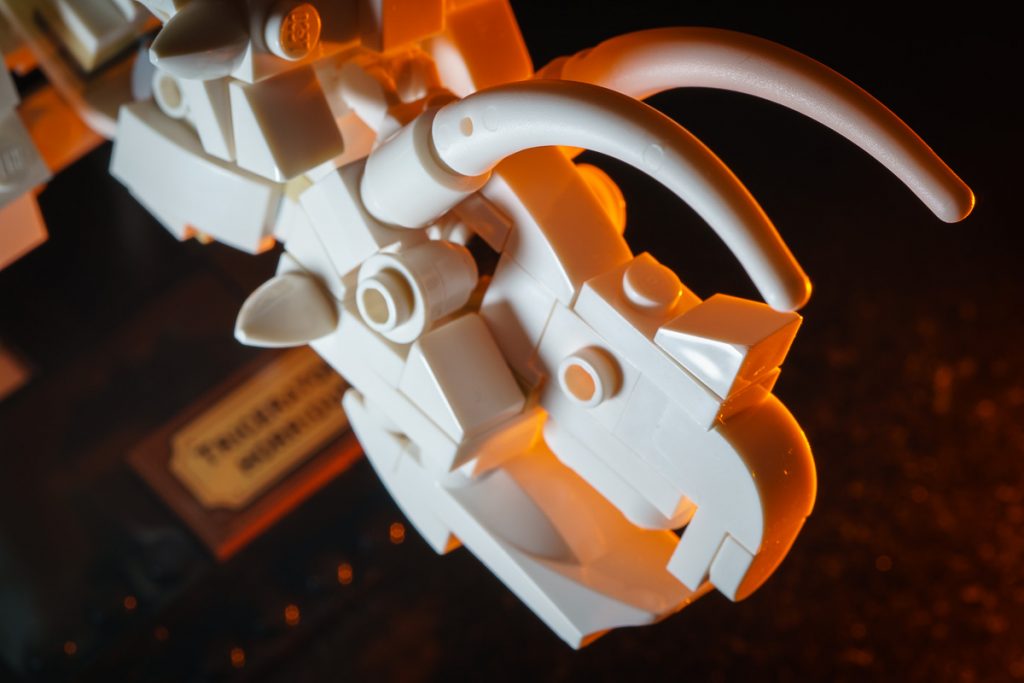 All three dino models are situated on display stands with plaques (stickers) with their scientific names on them making them ready for display in your collection.
The models do have some small articulation, but they are built more for display than play. Heads and tails can be moved and posed, along with the Pteranodon's wings. But proceed with care. I completely annihilated the head of the Triceratops while posing it for a photo.
The exhibit
Across the three models in Dinosaur Fossils, you'll find a ton of photographic potential. Whether you want to shoot the fossils as behemoths, towering over minifigures; play with their silhouettes; or just focus on their details, there is a lot of fun to be had with these old bones.
I particularly enjoyed adding colors to the fossil silhouettes, using a trick I covered in my Indiana Jones Sunset Silhouette post.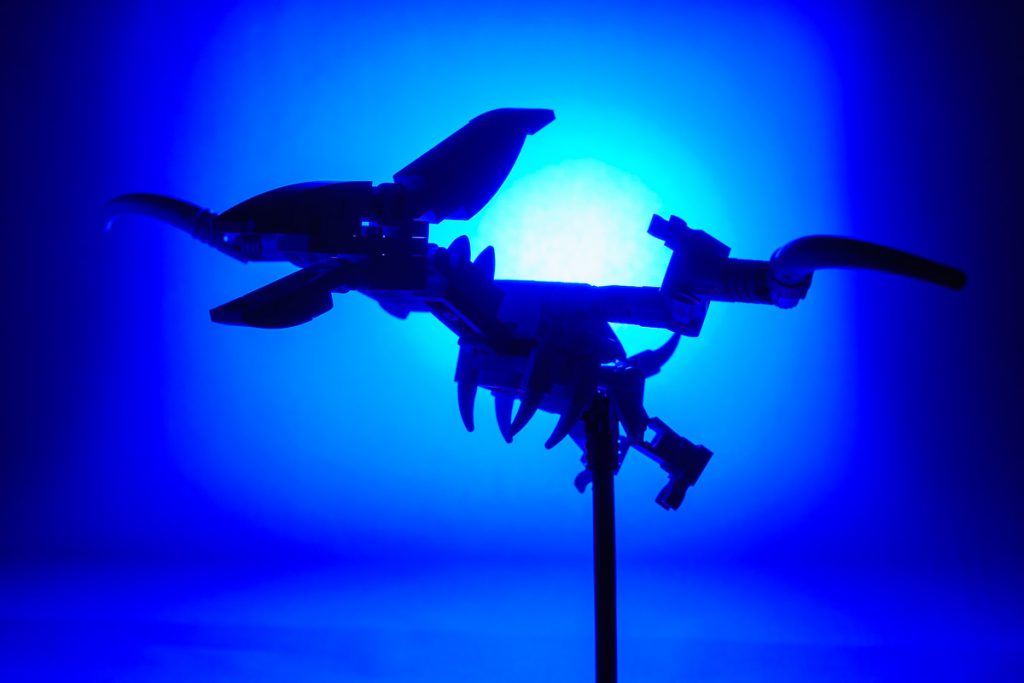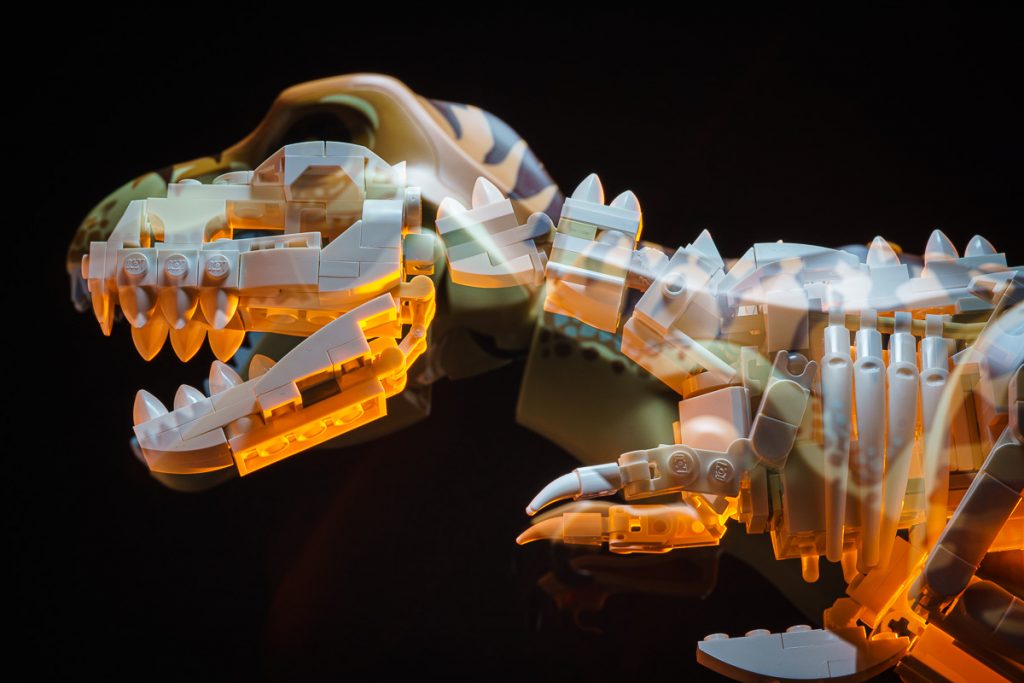 The fossils even inspired me to try something new—a faux double-exposure shot using the T-Rex fossil, as well as non-fossil T-Rex from the Jurassic World T-Rex Transport (75933).
Dinosaur Fossils is available now from LEGO with a MSRP of $59.99, and is a great way to start your own LEGO museum. Thanks to LEGO for providing ToyPhotographers.com the opportunity to build and play with these dinos.