Irish toy photographer Brian Hickey (@brianthehick) has built a reputation for his series of Star Wars original trilogy shots using only vintage Kenner action figures and some uniquely applied household items—think egg cartons for the walls inside the Tantive IV service corridor (where Leia delivers the Death Star plans to R2-D2).
More recently, Brian has expanded his reach, finding inspiration in science fiction pulp novels and comics for a unique series of works funded by The Arts Council of Ireland's COVID-19 Crisis Response Award.
Brian's new photographs, which beautifully capture the look and feel of artists such as Ian Kennedy (Judge Dredd), Howard V. Brown and Chesley Bonestell, use a variety of retro and modern action figures and toys. His dioramas and scenes are constructed entirely from found objects and recyclable household waste, such as cardboard, string, packaging foam and much more.
The result is an outstanding selection of images that strike a lovely balance between the nostalgic and the contemporary. Each photograph is a testament to Brian's unique vision in a medium where it's often challenging to emerge with a truly individual voice or style.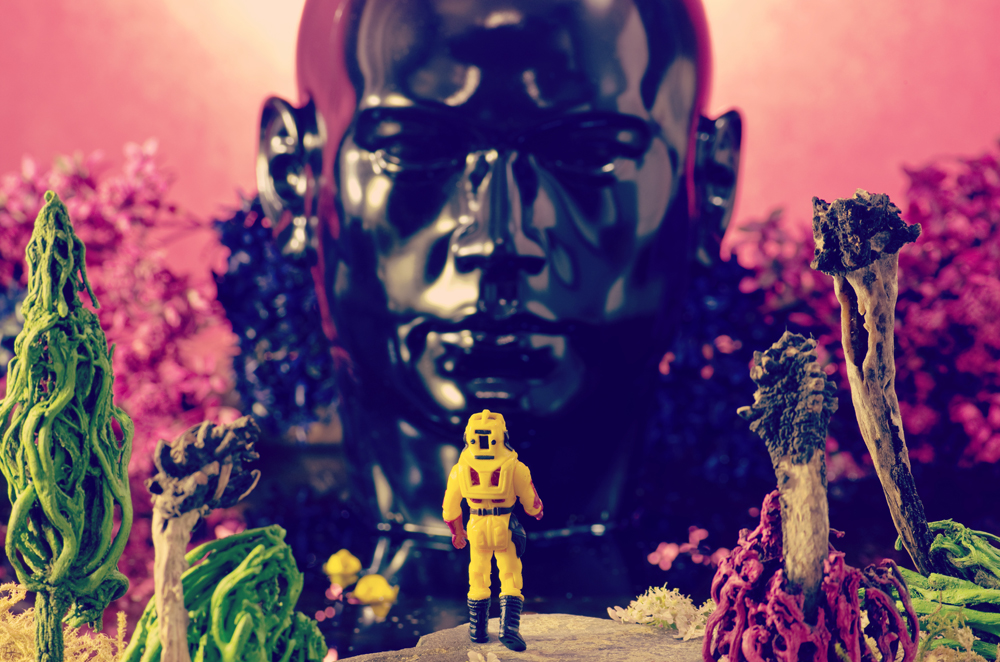 These shots were very much born from this difficult period of isolation due to COVID-19. With this in mind, The Arts Council of Ireland took notice, eventually supporting Brian's work as part of a special program to help Ireland's professional artists create new work for dissemination online and through other socially distant channels during the pandemic. The Art Council's fund ensures that the country will enjoy viewing fresh, excellent art, even while everyone is stuck at home.
"With the world facing a global pandemic like something imagined by Eric Bradbury (Rogue Trooper), and gaslighting on an Orwellian scale from prominent world leaders, we've never been closer to a science-fiction dystopia," Brian explains on his website, brianhickeyartist.com. "In contrast, these images focus more on the positive human attributes of 'rising to challenges' and 'overcoming adversity.'"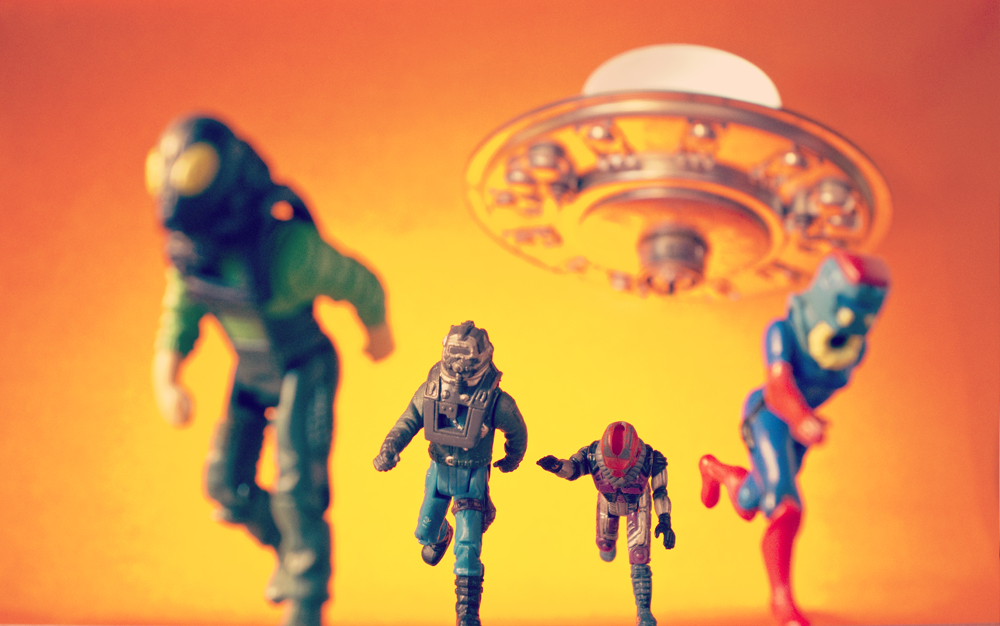 In 2015 and 2017 respectively, Brian self-published two toy photography books (with file cards and fiction by Paddy Lennon) featuring images inspired by movies, comics and, of course, toys. The first, Total Retaliation, explores military action movies and serves as a guide to the 3.75″ GI Joe Retaliation line of action figures, while his second book, Total Vitruvian Hacks Volume 1, delves into Greek mythology using 3.75″ Boss Fight Studio figures.
Both books are sold out, but Brian has a Star Wars book in the works, and it seems likely we'll eventually see this series in yet another lovely edition. It's shaping up as some of his best work to date.