This week's podcast guest has been a near-daily source of inspiration of mine for quite some time. So I'm excited that I finally got the chance not only to interview him, but to pick his brain about indoor photography and practical effects.
You'll likely recognize Hue Hughes' work for his big, cinematic wide angles depicting Star Wars ships blasting dust into the atmosphere of many iconic planets. In addition to popular favorites like Hoth and Tatooine, Hue has made his toys travel to newer canonical locations, such as Mimban and Savareen from Solo: A Star Wars Story or Scarif from Rogue One.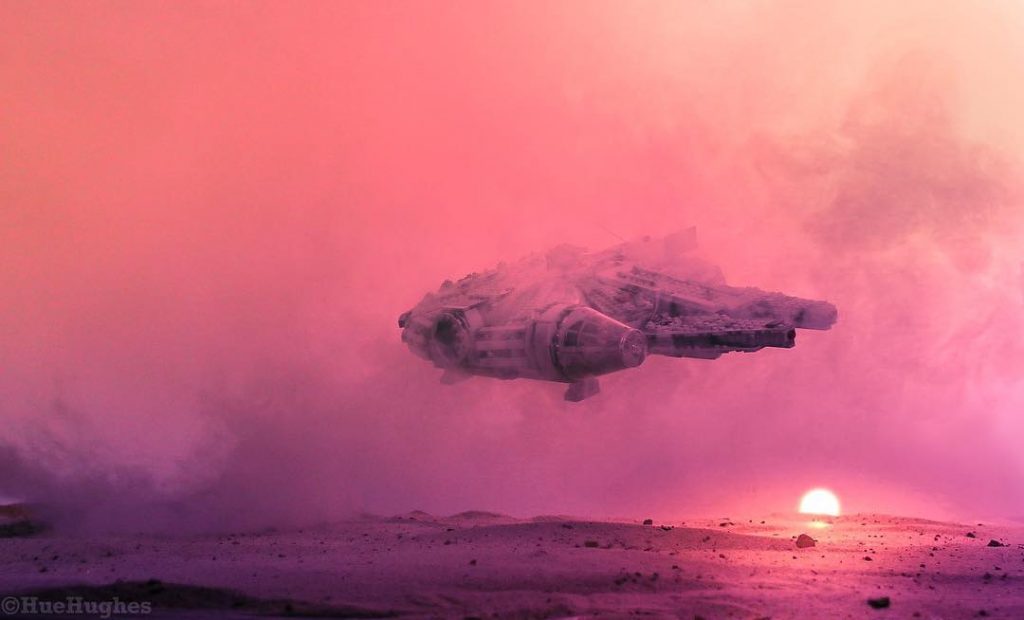 Hue creates these amazing landscapes in his garage in South Carolina, using everyday materials. As an indoor photographer myself, I had specific questions I wanted to ask him about his process and methods. We also talked about his interesting work history, love of Transformers, and more.
Thanks to Hue for the great conversation! I can't wait to go through the notes I took during our recording and try some of these ideas. You can find Hue's work at @huehughes on Instagram and on his website, huehughes.com.
What did you think of my chat with Hue? Do you have any indoor photography or practical effects tips you'd like to share? Continue the conversation with us in the comments below!
-James
Don't miss out on all the things happening at Toy Photographers by Subscribing to our weekly email round up the podcast! Then continue the discussion in our awesome communities on MeWe and Flickr.