Today's podcast guest is someone whose work I've been seeing for 15 years, but just didn't know it. In fact, many toy photographers and collectors have purchased his work without even realizing it. I'm talking about toy packaging artist Jerry Wilson.
Jerry came to my attention when he created his Instagram account, and began sharing the art he does for Hasbro's Marvel Legends action figure packaging. Jerry is sent images of the figures taken by another photographer, and brings them to life with digital photo retouching.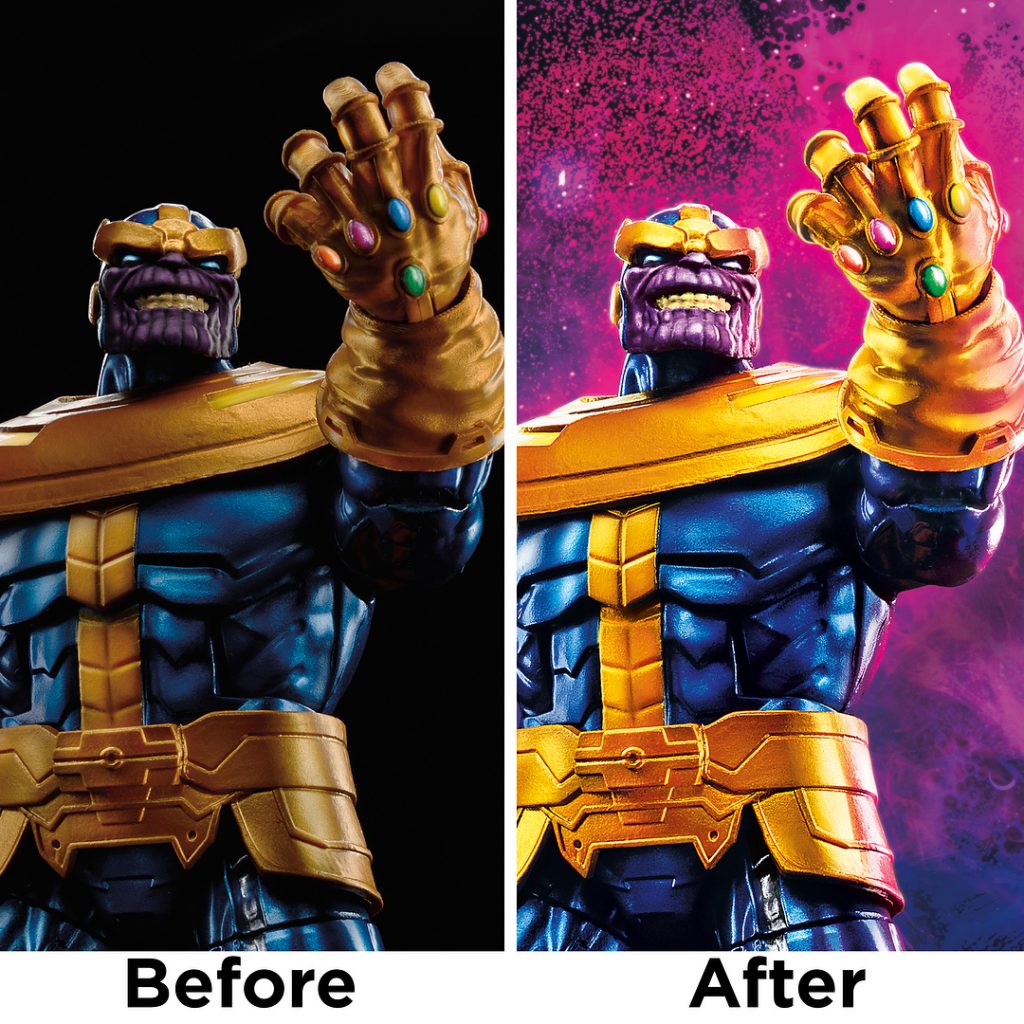 Instagram accounts like Jerry's remind me of the benefits of social media. I love that Jerry gets a chance to share and discuss his work, while we as his audience get a peek behind the curtain, and are reminded that there are real people behind these product images.
Jerry Wilson Interview
Jerry's extensive catalog includes work for brands like Hasbro, Marvel, Star Wars, Nerf, My Little Pony, Easy Bake Oven, and more. We talked all about how he got into this field, what the process is like, how the toy photo community inspired him to start doing his own toy photography, balancing his own art with client work, and more.
Thanks to Jerry for taking the time out of his busy schedule for this podcast interview! If you want to see more of his work, connect with him on Instagram!
-James
Don't miss out on all the things happening at Toy Photographers by Subscribing to our weekly email round up the podcast! Then continue the discussion in our awesome communities on MeWe and Flickr.