The LEGO Mickey and Friends Castle Defenders set 10780 was released in the summer of 2022. It didn't garner much attention, as many AFOLs and LEGO castle fans were drawn to the much larger and more eagerly anticipated LEGO Lion Knights' Castle (Set 10305, 4514 pieces, $399.99). LEGO Mickey and Friends Castle Defenders is a set designed for the 4+ crowd, but for me the appeal of Mickey and his friends dressed in medieval outfits and a castle setting was irresistible. So I added it to my expanding collection of LEGO sets and recently (finally) got a chance to put it in front of the camera.
The Basics
The LEGO Mickey and Friends Castle Defenders set joins a great lineup of "Mickey & Friends" sets, including a farm, a firehouse, an amusement park, a rocket, and a camper. With a small piece count (215 pieces) and somewhat squeamish price tag ($54.99), I suspect many toy photographers will pass on the Castle Defenders set. But if you take a closer look, it has plenty to offer. Yes, the build is small – the castle façade, while charming and colorful, measures about 10" long and 7" tall and just over 2.5" deep. But the stars of the set – Mickey, Minnie, Donald, and Daisy, are beautifully detailed and ready for adventure.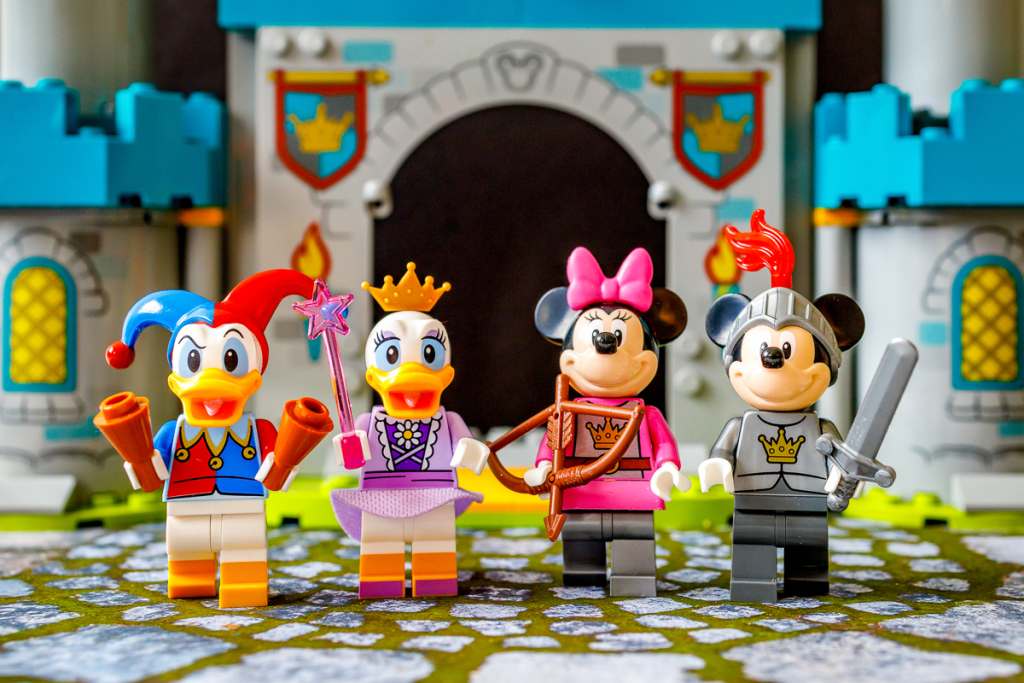 There is a horse and wagon, a throne, a banquet table, and a few other nifty accessories in this set.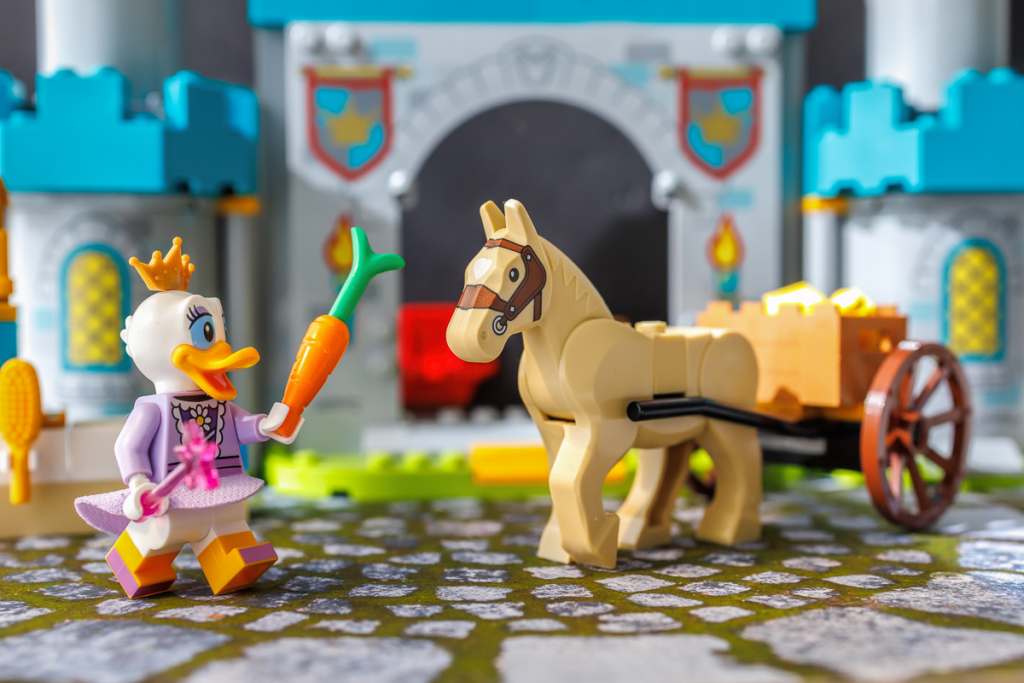 And there's an adorable brick built dragon and a treasure chest full of jewels.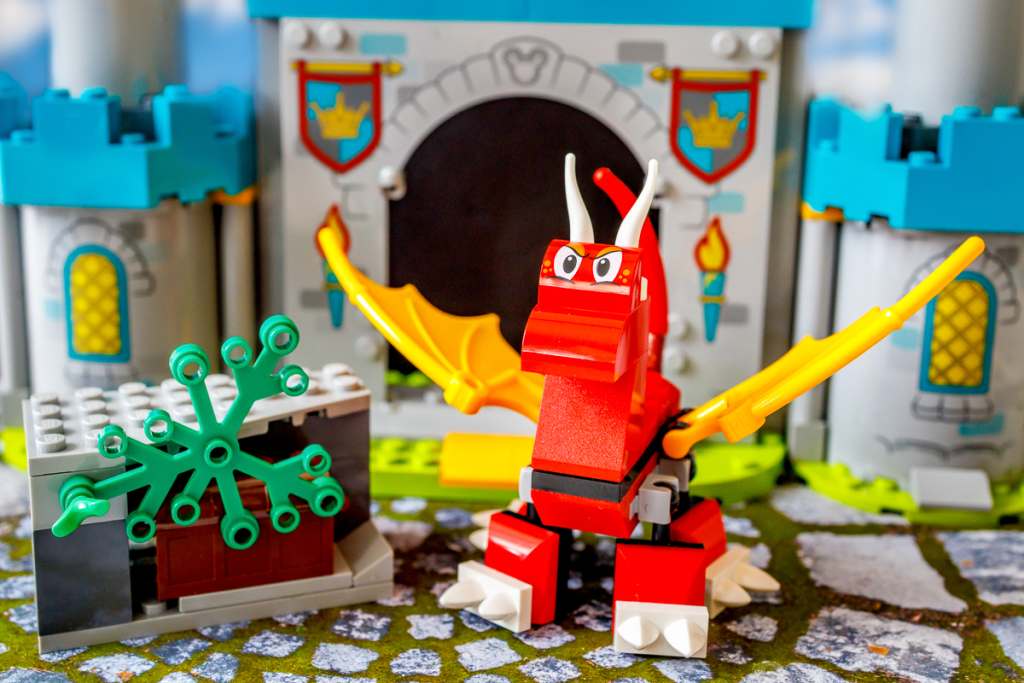 Photographing the LEGO Mickey and Friends Castle Defenders Set
Castle sets are popular with toy photographers and usually earn good reviews. So how does this little set perform for toy photography? Quite well, actually. Because the castle façade is very small, it lends itself to being photographed most successfully as a backdrop or in small scenes. But there plenty of scenes to create.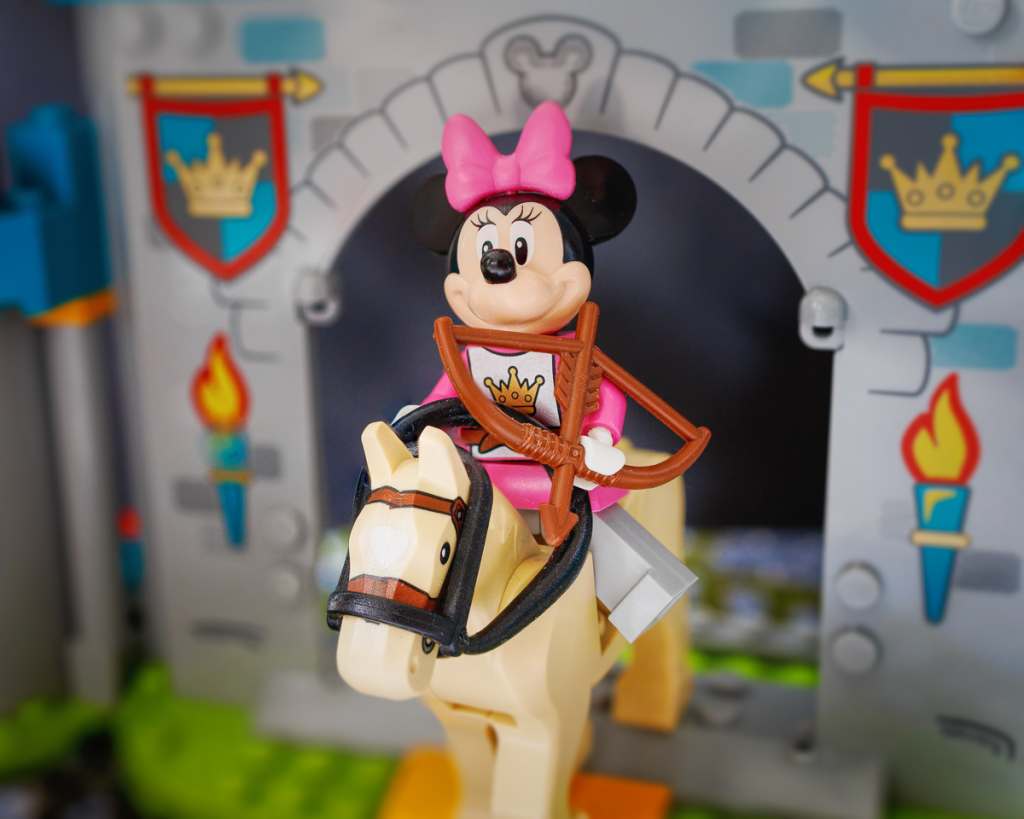 The backside of the façade has two very small areas – a kitchen and a bedroom – which can be used for simple photo setups. While they do add some interest for set play, obviously they aren't as useful for photography as their counterparts in the larger castle sets. It would be easy enough to add some walls and more castle details by combining this set with other bricks and accessories.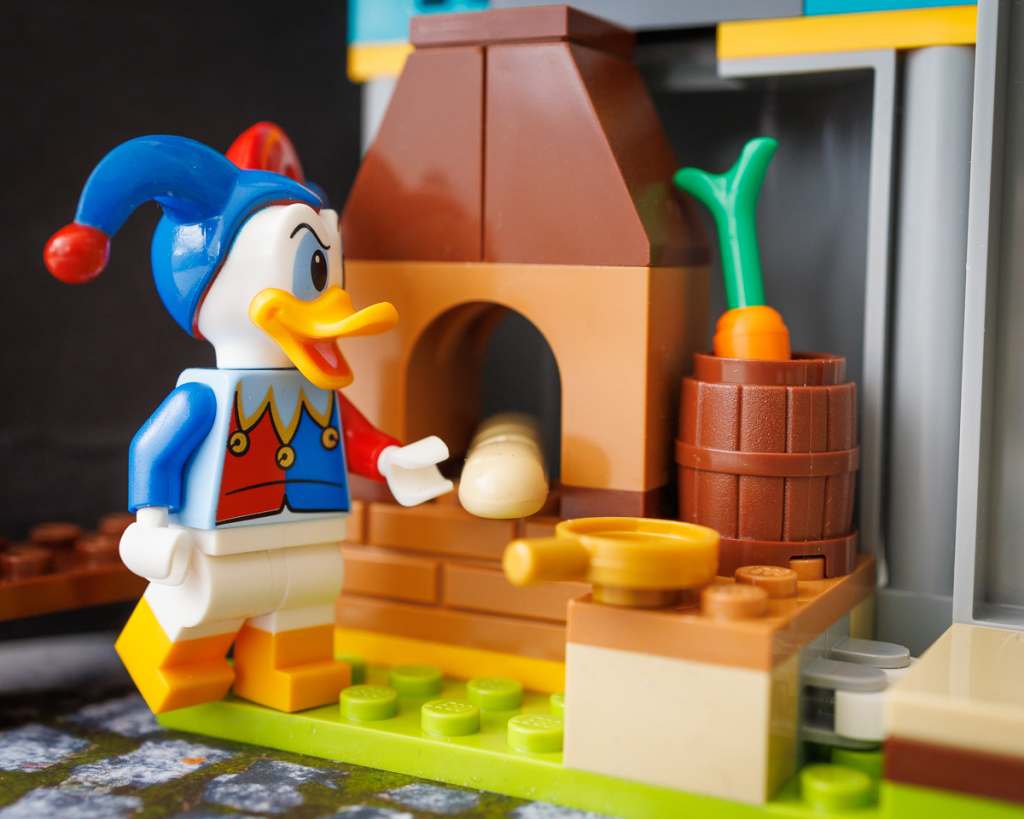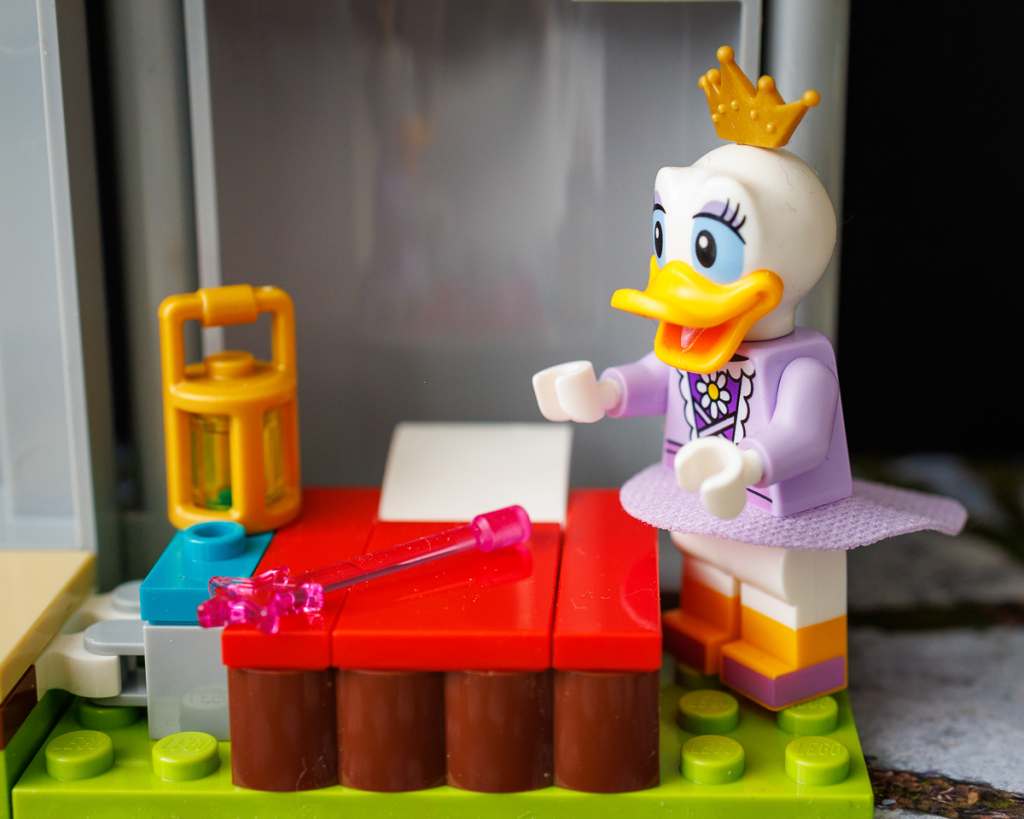 There is even a pumpkin catapult! I was surprised to see that in the set, but Mickey and Donald thought launching pumpkins was great fun.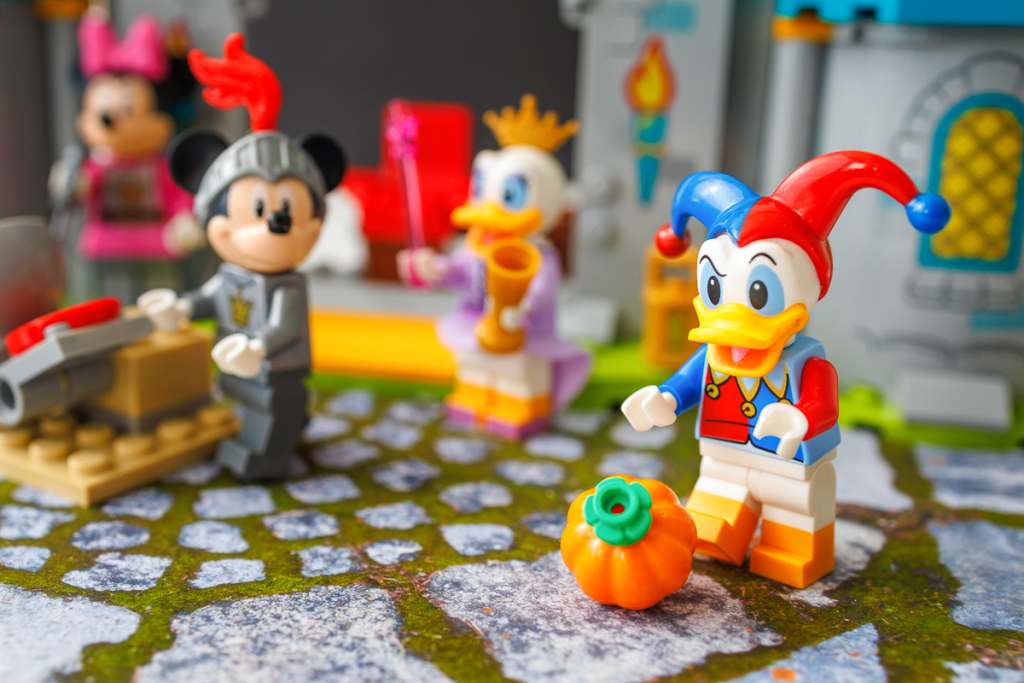 Conclusion
I, too initially hesitated grabbing this set because of the price tag. But as I said above, Knight Mickey and Minnie + Jester Donald + cute dragon = irresistible. Any doubts were quickly squashed as soon as I assembled the set and started thinking of ideas for photographs. And there are plenty of possibilities. The castle façade can be a stage, a throne room, a gatehouse, and much more. The four characters and that cute little dragon can easily fit into any castle, medieval, or fantasy-themed photography story idea. And don't forget about mash-ups with other Disney characters or your favorite minifigs. It's a useful set with lots of creative potential and definitely worthy of some toy photography fun.
Want to see more? In my next post, I'll show you a six-image narrative I created using this set. Stay tuned!