Antarctica is a bucket list destination for many photographers, and for good reason. It is a magical place with incredible snowy mountains and glaciers, gigantic icebergs, and abundant wildlife including whales, seals, sea birds, and of course, penguins. Australian photographer Nicole Mittan (@Nix_Brick_Pix ) and I recently explored the frozen continent on separate trips. Both of us took some LEGO minifigures along hoping for some toy photography fun. We teamed up here to share our experiences with you.
Antarctica – A Challenge for Toy Photography (Nicole)
During October 2022 I embarked on a trip of a lifetime – an 18-day cruise through Patagonia and Antarctica.  With that came the hard decisions of what to pack not only for myself but also for my sigfig Brick Nic. As space was limited, I couldn't take all the LEGO toys and accessories I wanted. This is a real problem for toy photography that some just don't get, LOL!
Brick Nic enjoyed the luxury of our ship and being her own captain. As we cruised the seas, what she loved most was seeing the snow falling while in the waters of Antarctica.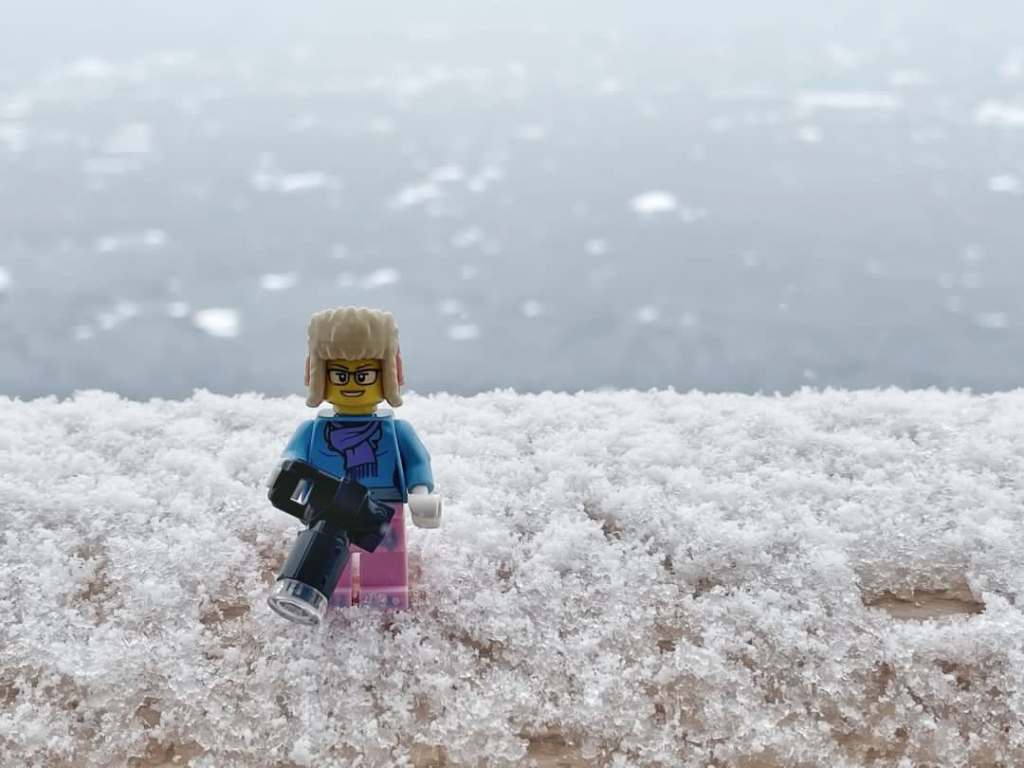 Brick Nic enjoyed creating a snowman on the balcony railing. She loved the penguins, the views of the ice-capped mountains and the icebergs floating by. What an amazing place and one that she will ensure she returns to!
I found taking toy photos in Antarctica quite challenging. The expedition team was very conscious of people taking anything onto the mainland, so I limited what I took with Brick Nic on each landing. They questioned me about cleaning my LEGO, and after each landing Brick Nic had to undergo a strict cleaning process so she did not carry any contamination to the next site. The team wasn't too keen even after I assured them that my toys are important to me and that I would bring back every single piece I took out with me. Being an Environmental Scientist myself, I was very aware of the importance of preserving the Antarctic environment.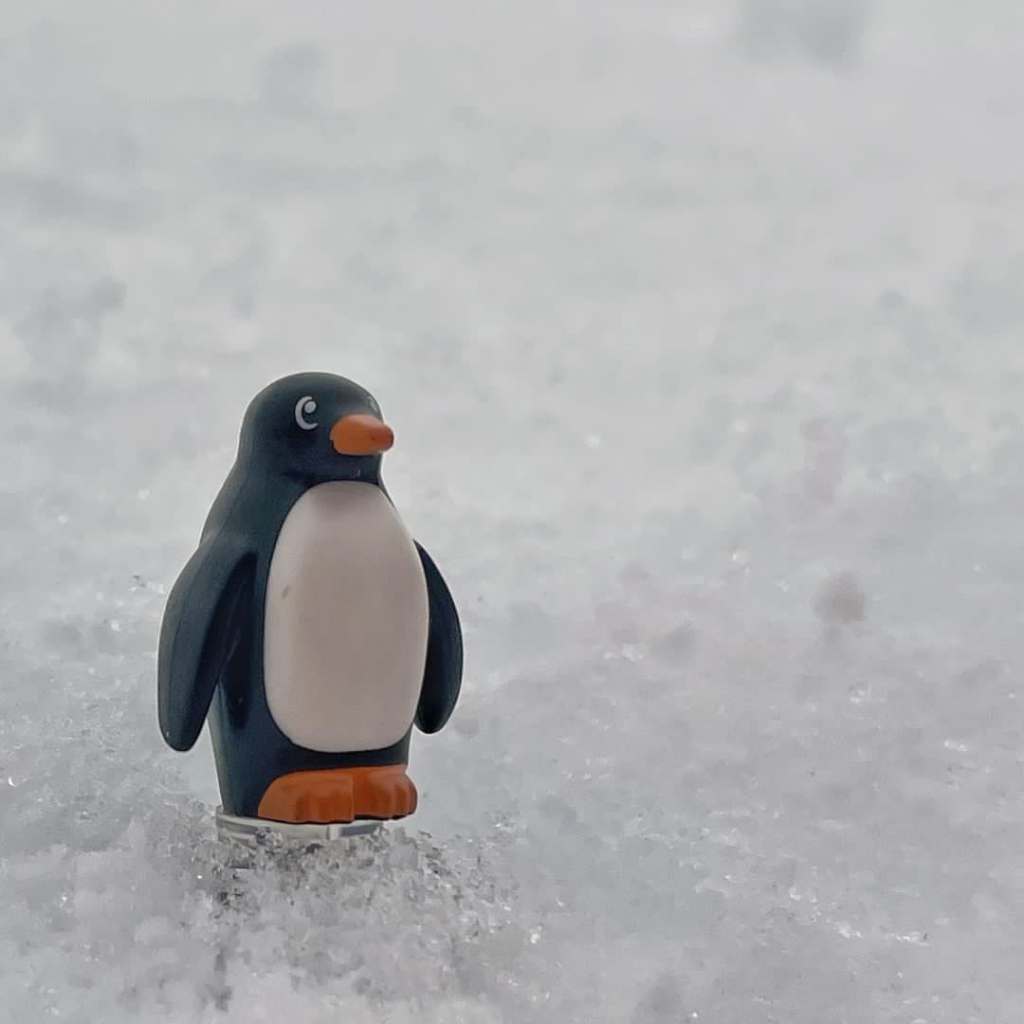 Having never seen or walked in freshly fallen snow I wasn't expecting it to be like powder. Not only did I fall into it when I first walked off the zodiac boat, but so did Brick Nic and her penguin.
The powdery snow, the pressure of the expedition team watching, me being dressed in so many layers that I felt like the Michelin Man, and not being allowed to sit or kneel on the ice resulted in less than perfect conditions for creating toy photos.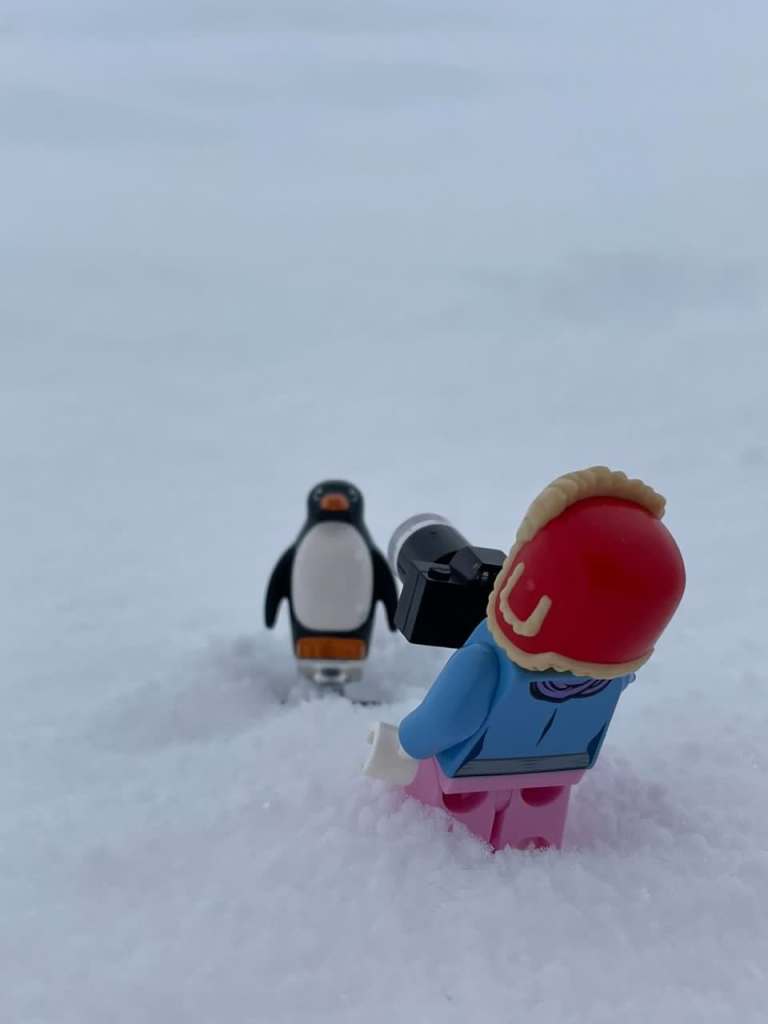 What I did leave this adventure with was not only all my LEGO, but a surprise moment when my partner proposed on the ice, and so many memories of the most amazing place that I have had the opportunity to visit (Antarctica was my 7th continent!). Words cannot do any kind of justice to this incredible landscape.
Just Throw Away the Plan! (Chellie)
October 2022 was my second trip to Antarctica, and this one also included the Falkland Islands and South Georgia in the itinerary. Although it was early spring in the southern hemisphere, the weather was stormy and the seas were rough, making it difficult to do our planned landings. In addition, there was a COVID outbreak on the ship, which resulted in a 5-day quarantine for me and a dozen or so of my shipmates. In Antarctica, we were lucky enough to have one fantastic snowy morning landing at Half Moon Island, and Delvin was happy to go exploring.
In a surprise turn of events, I found myself on a return voyage to the Antarctic Peninsula at the end of November, just three short weeks after arriving home from the previous trip. That experience could not have been more different; I guess as they say, "the third time is the charm", LOL. The weather was fantastic and every day we were able to make landings. And more landings meant more opportunities for toy photography.
It is a bit of a challenge to photograph toys in Antarctica. One of the main reasons (for all photographers, not just toy photographers) is that due to biosecurity concerns, you are not allowed to kneel or lie down on the ground. That made it incredibly difficult to set up photos. Thank goodness my cameras have fully articulated screens, so I could use the screen to compose my ground-level images.  In addition, each landing is limited to between an hour or two, so I usually had to choose between making toy photos or photographing the stunning scenery and the seriously adorable penguins instead.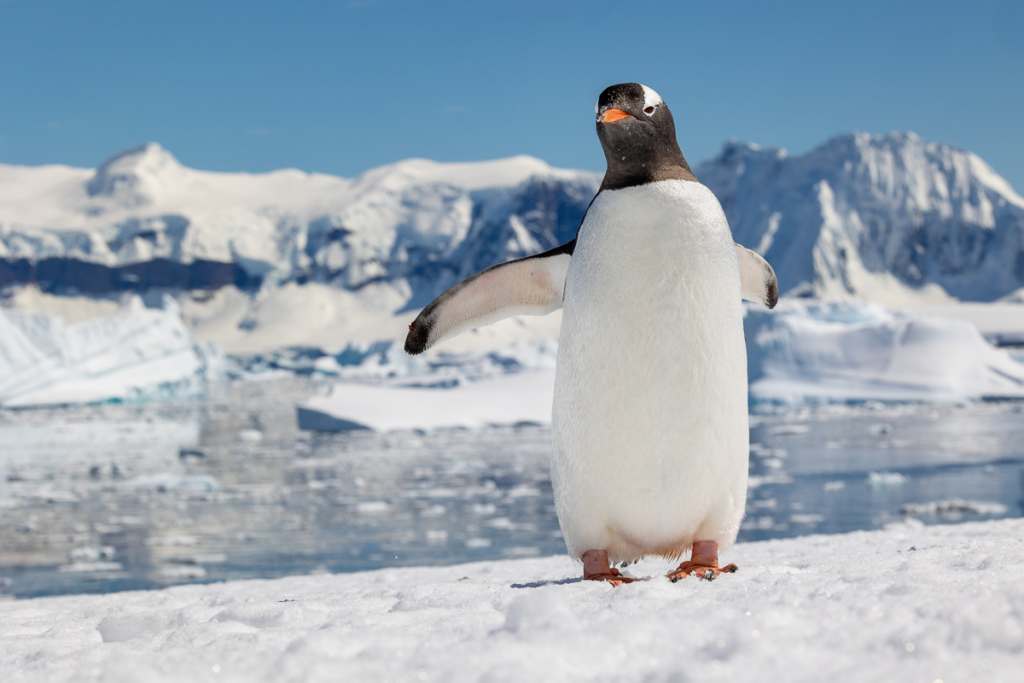 I really wanted to create a toy photo of the Endurance stuck in the Antarctic ice and snow. If you aren't familiar with Ernest Shackleton's story, I strongly recommend "Endurance: Shackleton's Incredible Voyage" by Alfred Lansing.  But as I've learned from traveling with toys on previous trips, it is important to keep things small and simple.  I scrambled and found instructions for a tiny pirate ship from @tile.n.dye. I made some modifications and added the LEGO snow guardian, a few huskies and a treasure chest. It was not a perfect setup, but it was fun to create the photo. And I was super happy to have the opportunity to make it happen in Antarctica.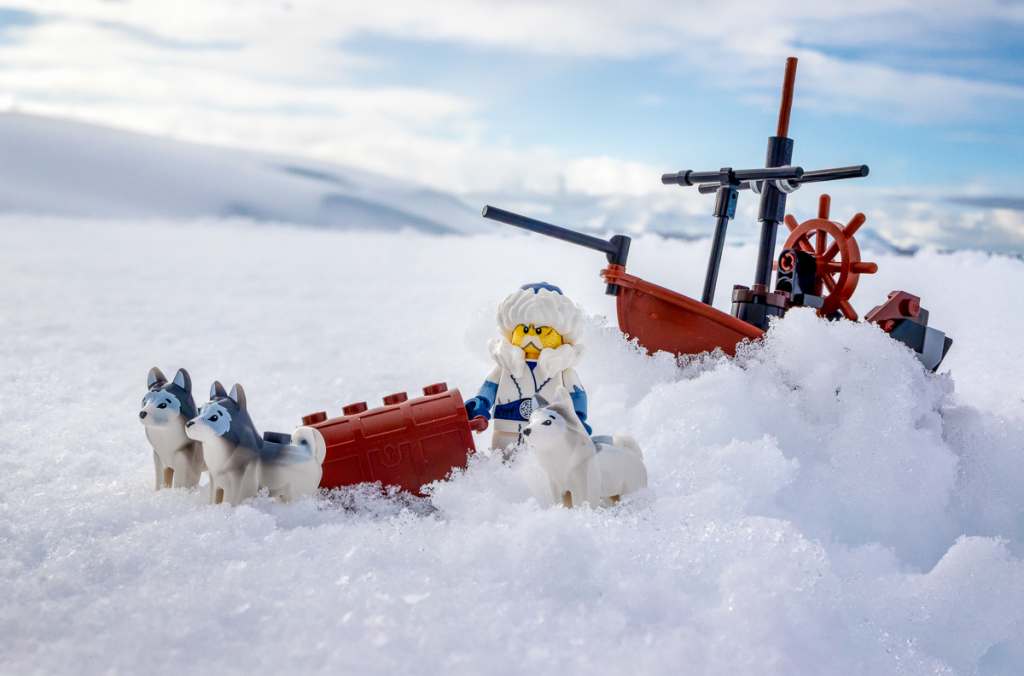 Conclusion
Antarctica is squarely in the category of "adventure travel".  It is remote and requires long travel distances just to get there. Also, the constantly changing weather conditions influence nearly every aspect of the trip.  As both Nicole and I experienced, it is not easy to set up and take toy photos there. Despite all of its challenges, there's no doubt that Antarctica is an absolutely spectacular continent, and definitely worth the effort of visiting.  And yes, worth taking a few toys along to photograph too.