Hello my name is Camille Paralisan (@30mshooter) and I've been a toy photographer for almost 5 years. What started off as just a collection turned into a life changing hobby that made me meet some quirky and incredible people.
Camera Setup
I used to shoot with my 8 year old camera the Nikon d5200 but recently I started shooting with the Sony A7III for that juicy sharpness and low light photography. It will also be awesome if I ever get into making videos. I always shot with either a 35mm or 50mm regardless of camera brand. This is my favorite type of lens for the beautiful depth of field and probably the only lens I can afford [lol].
Essential Tools
My essential tools would surprise you! In fact I think you'd be surprised at what can be done using items that might be thrown out for props. I use poster tubes and make them into trees. I create abandoned rooms out of boxes and I use plastic as window. There's so much that can be done with trash! The downside is now I'm hoarding trash and running out of space!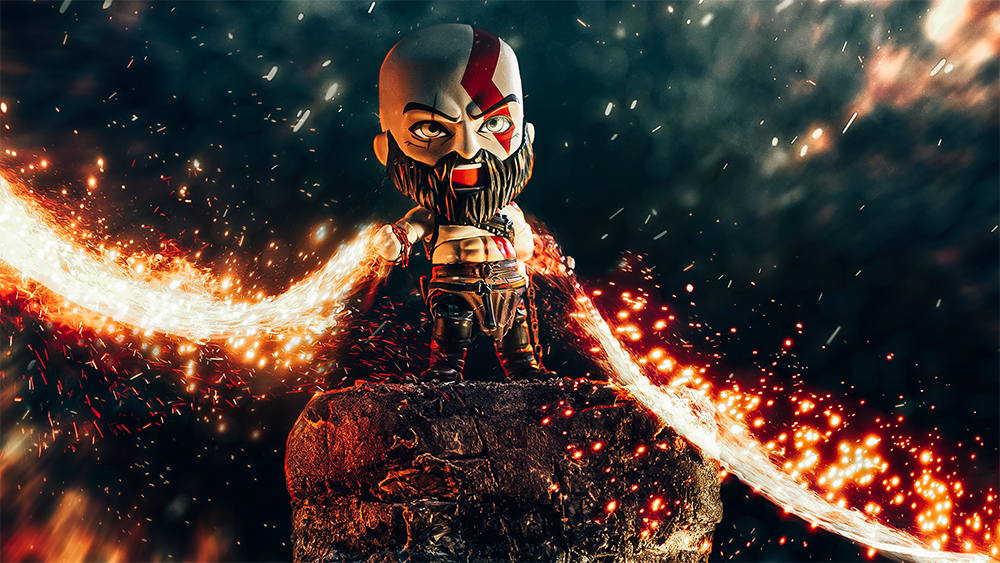 What's really important
It's easy to get caught up with likes in Instagram. Obsessing about likes can hinder you from creating especially if you reach an all time low in engagement or start comparing yourself to others. Low engagement is not your fault! It's important to realize that IG is just weird that way. Making friends, building a community and sharing with each others is much more satisfying. Plus when you build a large circle of friends you also get to learn from them. IG has stopped me from seeing likes and it's probably the best thing ever.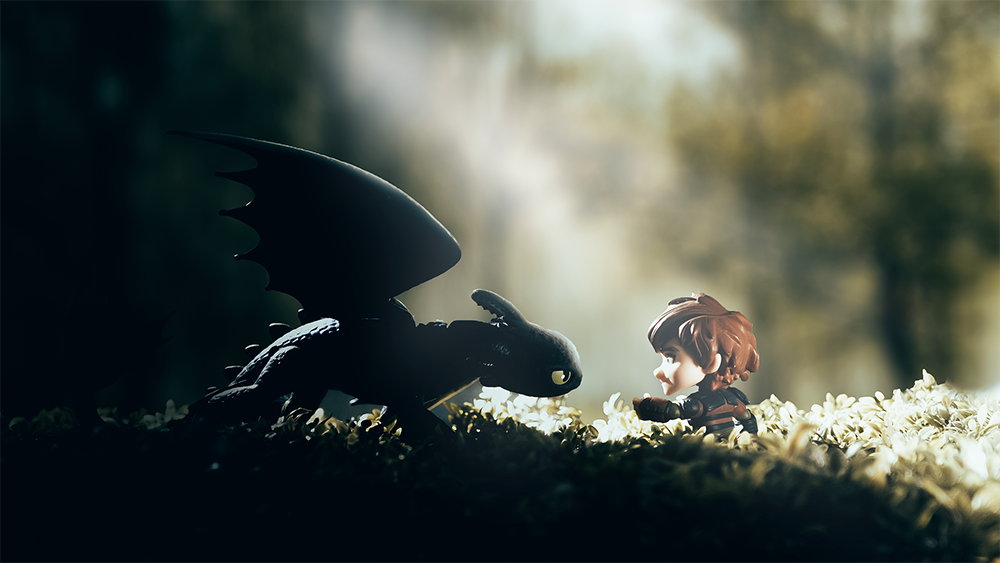 Editing Software
Because I use Photoshop and Lightroom for my day job, Im confident using it in my personal creative work. I always want to create a scene in my head and Photoshop helps me with that. Others might not like photoshopped images. But I do this for me, not for them.
Indoors vs Outdoors
I started my toy photography journey photographing outdoors. But after a ton of rashes, mosquito bites and my dogs constantly wrecking my setup, I've moved indoors. I still do outdoor set-ups from time to time because that morning light is just beautiful. But most of the time I stay indoors because I'm in control. I get to control the light (if I don't run out of batteries) and I don't have to wait for the clouds to move. Plus, I don't have to move around chasing the sun. There's just much more freedom indoors and now my only worry is the cats will wreck my setup
In conclusion
I love toy photography and I will keep creating images as long as I can! There's still a lot I want to shoot and ideas I want to explore. For now, I'm not stopping anytime soon!
You can check out more of Camille's amazing work at Instagram: @30mshooter
And dont forget to check out other amazing photographers who've already participated in our Feature Friday showcase