Hi there, I'm Cheryl Stone (SilentDistraction). I'm 44, I live in Birmingham UK with my partner. He's a toy collector too. It's so nice being with someone who understands why I get so excited about seeing a new Sylvanian families set in a toy shop! I have zero knowledge in photography, it has been years of trial and error. I'm still constantly learning. All the technical stuff baffles me!
How it started
I've been taking photos of dolls for about 10-11 years. It started when I began collecting BeGoth dolls, I joined a forum to talk about my love for these gothic beauties. The people on the forum introduced me to a new line of fashion dolls called Monster High. I was hooked!
They became a massive passion for me for the next 8 years! People online were sharing photos of their dolls so I thought I'd have a go myself. I had a simple point and shoot digital camera so I could be snap happy, if I didn't like anything I could delete it. I didn't have to worry about spending money buying film and developing it only to realize that most of the photos would have been awful! It was a welcome distraction to real life for me at that time.
Inspiration
I joined Flickr to find inspiration. I knew I liked doll photography but I had no real idea what I wanted to do. Around the same time I bought two Pullip dolls, so I searched for photos of them on Flickr. I came across Pure Embers, her art spoke to me! She took artistic portraits not just photos, they had depth and meaning and a story and I knew I wanted to do that too. I was a little giddy when she followed me back and commented on my work. She's a dear dolly friend to me now and has been really supportive of my work.
Ideas can come from anywhere!  Films, books, songs and art. I follow a lot of real life fantasy artists who do the most magical portraits. Obviously, I glean ideas from fellow doll and toy photographers, every artist is a cannibal!  Some of my images portray my own fears, dreams. Imagination is the key, that's why creative blocks can be incredibly frustrating but that's a rant for another day!
My equipment
My equipment is base level. After my point and shoot camera I bought a Canon powershot (couldn't afford an Eos). I somehow thought it would make me a brilliant photographer….it didn't!  Obviously with better equipment your images will be clearer, more defined, more high end quality but YOU have to set that shot up, YOU have to pose that toy. You're the one that needs to see your own vision. Too many people blame not having a super duper camera for not being able to take creative photos, I don't buy it! For the past five years I've used the camera on my tablet or iPhone 6. (I'm sure it shows 😄) I only use the free features on editing apps, Snapseed, Pixlr, Photo editor. Call me Scrooge McDuck! 
I'm very much an indoor photographer, I just don't feel very comfortable taking my dolls and toys out in my local area! Also I worry about losing little props. Inside I can control most things. I usually set things up on my dinning room table, I get good daylight there but i do have two builders LED lights. I have various coloured cards, wallpaper samples for backgrounds. Some I've made myself. Doll photography opened up the world of making props, furniture all sorts of odds and ends.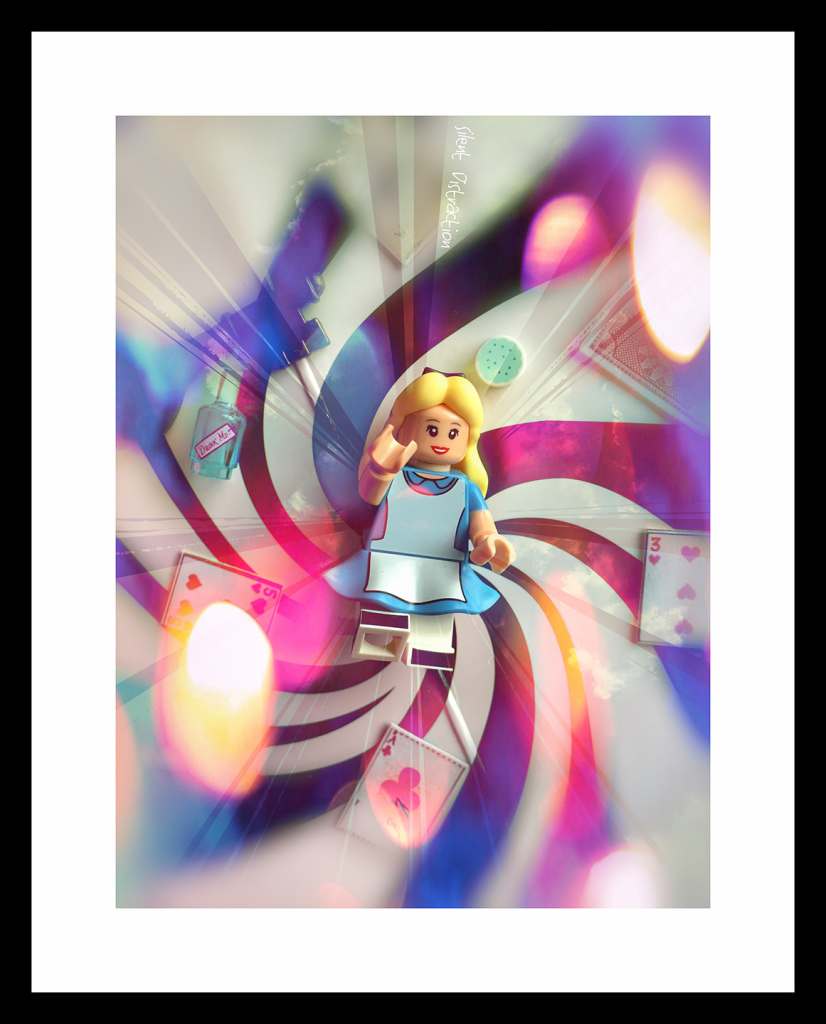 I hope when viewers look at my images they see more than just a pretty doll. In early work I used to set more of a scene, I wanted to create a story. I have neglected my props recently but I still like to think that my photos can evoke a feeling or a mood, sometimes I like to add my own text which I hope helps convey how I feel. 
I appreciate how supportive the toy/doll community is. The comments and likes that I've had over the years especially on Instagram have surprised me. Real followers have been there through ups and downs and have given me a boost when I've needed it most.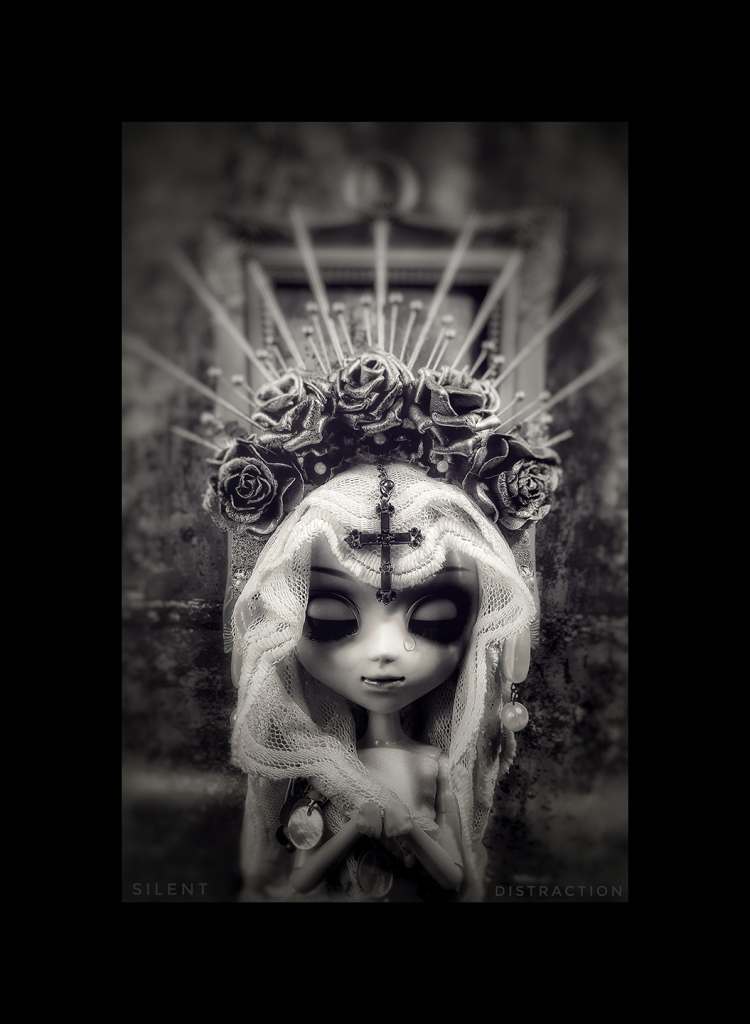 I think having the art director of The Nightmare before Christmas, Deane Taylor follow me has been the most surprising of all. Somehow he stumbled across my account and sent me such a message and I quote "Your work is a direct collision of theatre and cinema. The life you bring to these is outstanding" I was dumbfounded! I thought it was a prank but no! He's been so kind and supportive about my work over the years at times when I've doubted why I do this hobby, he and other followers have made me realize that it's not pointless.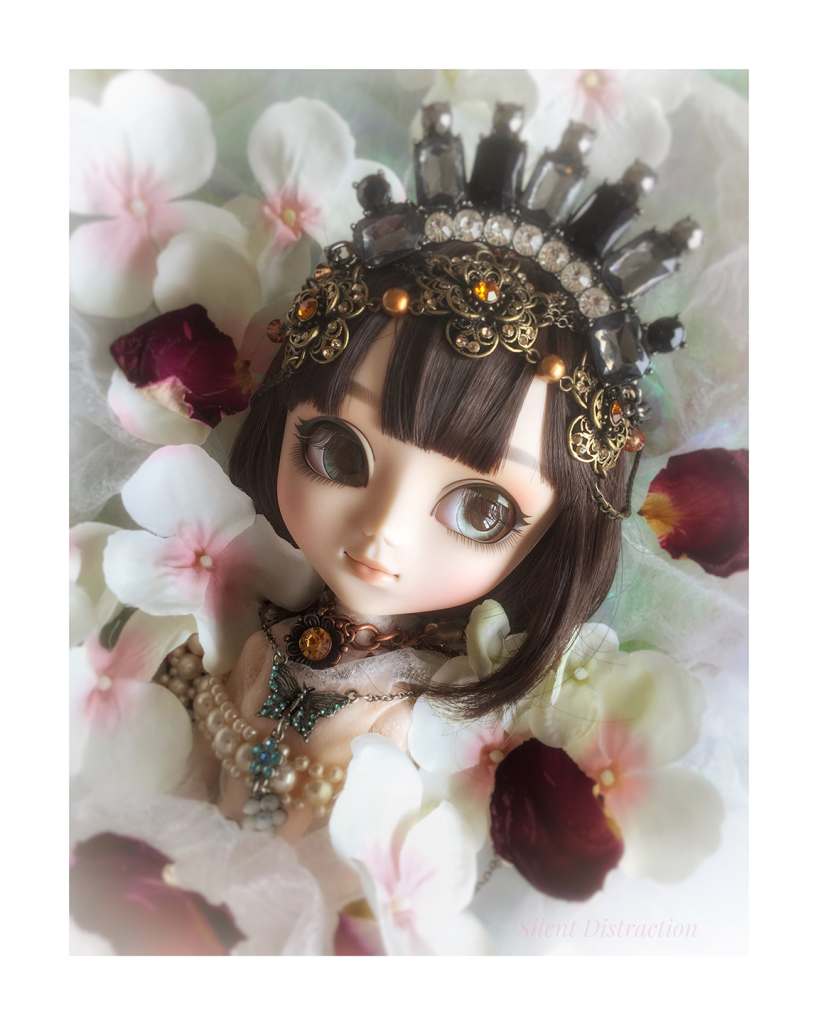 You always want to grow as a photographer. At the moment I run the risk of being stuck in a rut, I like having a "style" but I don't want to become boring. AI art generator apps have piqued my interest, it's a divisive subject though. I've combined my own photography with word prompts and the results have sparked my imagination. It's something that I hope to explore in the future. 
Cheryl
You can see more of Cheryl's work on Instagram and Flickr