Hi my name is Ann Van Breemen and I am a retired Grandma from Queensland in Australia. I have recently moved to the country after many years of living on the coast and am loving being amongst nature instead of noisy traffic. I have been a photographer since I was a child, thanks to my Dad, who also was a keen photographer.
Back when I started, we only had film, usually a roll of 24 or 36 frames, and I had to choose my subjects carefully. I well remember the wait of days to have the photos developed, and the agony of discovering that my masterpieces weren't master pieces after all. When digital imaging came in I embraced it with open arms. No more waiting and I could take as many images as I wanted to until I was happy with the result. My main photographic subjects for many years were wildlife, birds, landscapes and macros. I was always fascinated by the small things of our world and was ecstatic when I could finally afford a dedicated macro lens. People photography never interested me.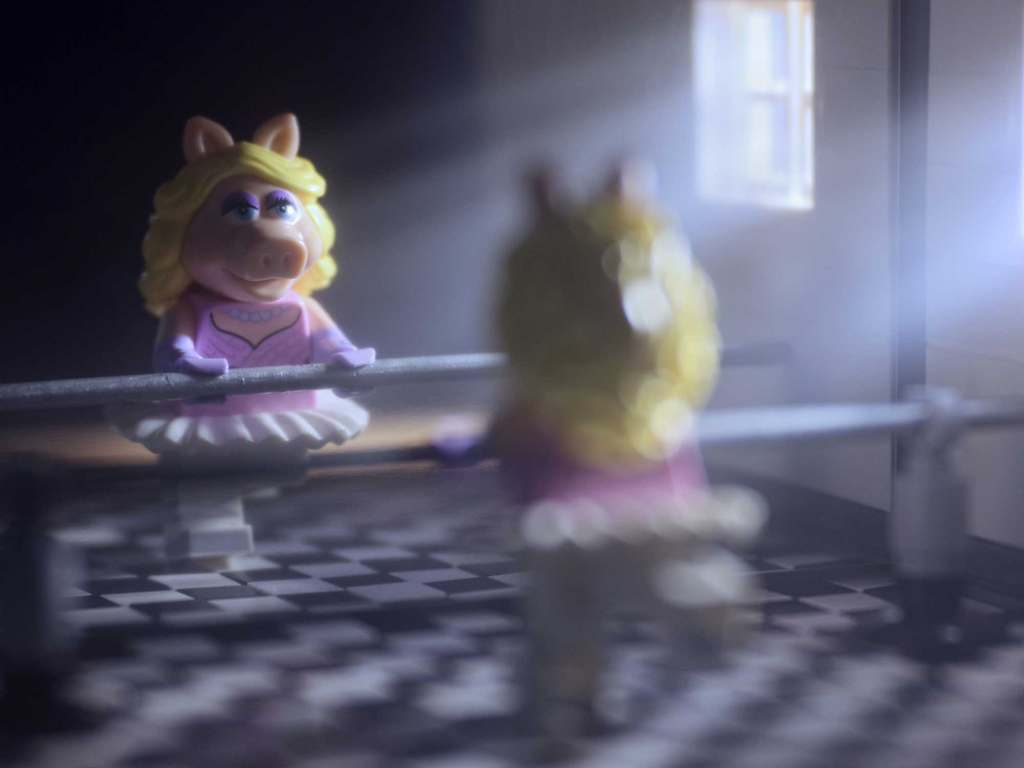 My journey began as an accident
I began my toy photography journey by accident about 6 years ago after browsing the Internet for some photo ideas. Then I came across some amazing toy photos, some of them by Mitchell Wu. I was absolutely entranced by them and I knew immediately that that was what I wanted to do. I bought a few second hand Lego figures on E-bay and I was off and running. Eventhough I shoot a few different types of toys but I always come back to my Lego minifigs. I love that they have such a huge range of heads with so many different facial expressions. I prefer the character minifigs more than the city people type, and use the Muppets, Winnie the Pooh and other different costume characters the most. My collection has grown quite considerably over the years but even if I don't use them all, I can't part with them.
I absolutely love the toy photography community on Instagram. It's so much more fun sharing your hobby/addiction with like minded people from all over the globe and learning from them. One such photographer is @toymasher. I have learned so much from his BTS videos. Another is Jared Middleton, @sirdork730. He shoots mainly action figures but his Youtube tutorials are very helpful for what I do too. When I first joined Instagram I was just posting "normal" photos, but once I started shooting toys I was amazed to find out how many other people were doing the same. Now I have a dedicated toy photography I.G. account and my "normal" account doesn't get used much anymore.
Storytelling
I like to tell a story with my images. Just making pretty pictures in amongst some flowers or similar isn't enough for me. A fellow toy photographer recently described my work as whimsical and I love that. Making inanimate objects seem real is what I love to do. I also like to evoke emotion in my viewers. If I have made someone smile or feel all warm and fuzzy inside then I'm content. I recently bought some custom minifigure legs and arms from Crazy Bricks and I love them. They have opened up a whole new world of posing and story possibilities for me.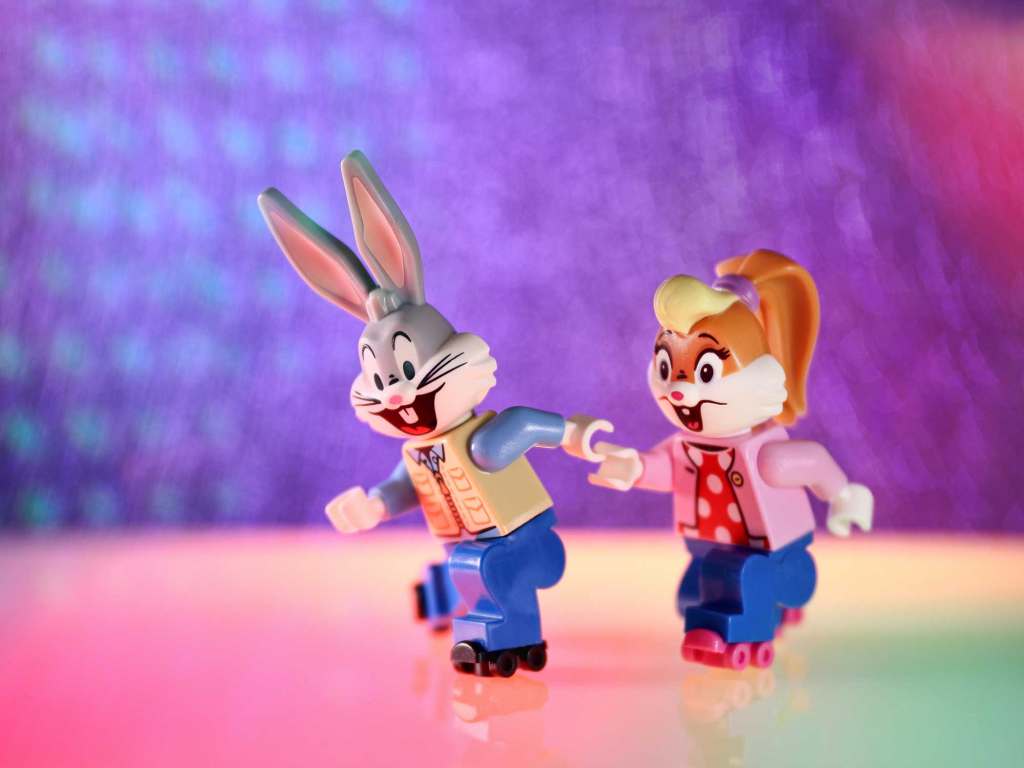 When I first started shooting toys I used to use a Canon Powershot but my main go-to gear now is the Canon EOS R6 full frame mirrorless DSLR and one of my Lensbaby lenses, usually one of the Velvets as I love the softness they give to my images. I have Shelly Corbett to thank for that as I have followed her almost from the beginning of my journey, and her Lensbaby photos are so inspiring. I also mainly shoot indoors as I can control the environment and lighting better. While I do like to do some outdoor shots, but usually on a small foldable picnic table as I can't get down on the ground like I used to. Getting up again is even harder. (Getting old sucks!) I have some home made dioramas that I use for sets and some portable lights.
Lighting and editing
Toy photography has taught me a lot about lighting. Recently I acquired a set of SmallRig light cubes and heaps of accessories, which I absolutely love. They are very similar to the LumeCube II range, but are a fraction of the cost, something that is very important when you are on a Government pension like I am. I have also planted a small moss garden into a shallow tray that is easily portable and that features often in my outdoor photos.
As I shoot RAW I have to edit all my photos before uploading them. I prefer my old Photoshop CS6 program for that. Sometimes I get all Arty Farty and go all out, using layers and adding objects and textures, but most of the time I prefer to do most of it in camera and only use Photoshop to straighten, colour fix, clone out any supporting wires if used and clean up any spots of dirt and dust which escape the initial pre-shoot clean. I also have an array of colour gels and Lensbaby crystal wands to add some special effects in camera. I sometimes use either Atmosphere Aerosol or a mini facial mister to add some "atmosphere" and mood to certain shots.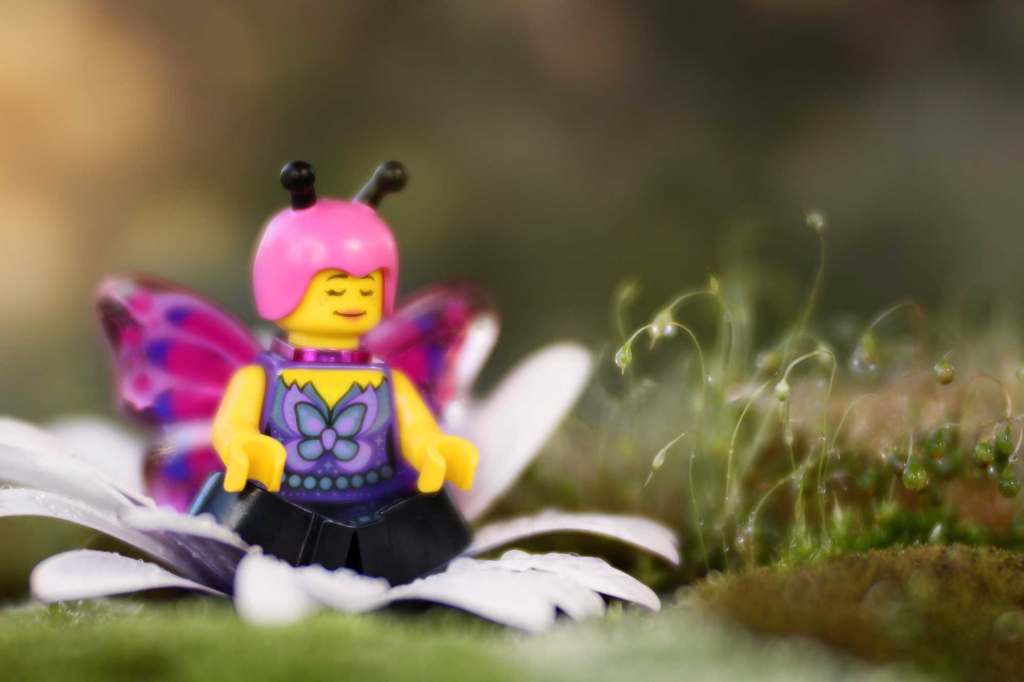 Unfortunately I have a few health issues which get worse the older I get and I find that immersing myself in my toy photography takes my mind off my pain. It is very good therapy and, best of all, it's free. I still do other photography but I get the most enjoyment from my toys. I recently turned 70 years old, (something I'm still trying to come to terms with) and I think I am having more fun with my toys now than I did as a 7 year old.
Thank you for reading this and please feel free to stop by on Instagram and say hi.