I truly believe that I can strengthen my resiliency by continuing to be creative through these turbulent times. Just when I think life can't get any more complicated than it's been the last few years — between political divisions, protests, pandemics, environmental catastrophes, refugees etc — it does. Through it all I've been creative. But the invasion of Ukraine by a Putin-led Russia has upped the anxiety level to a place I didn't know existed. I'm sure I'm not the only one. That is why we created this month's challenge #tp_Iamfeeling.  
What is resiliency?
According to the folks over at Merriam-Webster resiliency is:
the ability of something to return to its original size and shape after being compressed or deformed

an ability to recover from or adjust easily to adversity or change
Art, and specifically creativity in all its forms, has helped me to build resiliency. Creating new photos this past month has helped me to step outside myself and focus on a positive act. Thinking about photography gives me a reason to stop reading about events I can't control. And creating images that resonate with others reminds me of our collective humanity. 
The joy of creating
And this is where I come in and tell you that it's ok to keep creating and posting to social media. I've seen plenty of folks walk away from toy photography as an act of solidarity with the invasion. I get it! There is something disturbingly superficial about posting images of toys when the world feels like it's literally collapsing. Ok, maybe I'm being a little dramatic. I saw the following meme posted by a photographer friend the other day and I laughed. Because I'm sure this is what I look like too!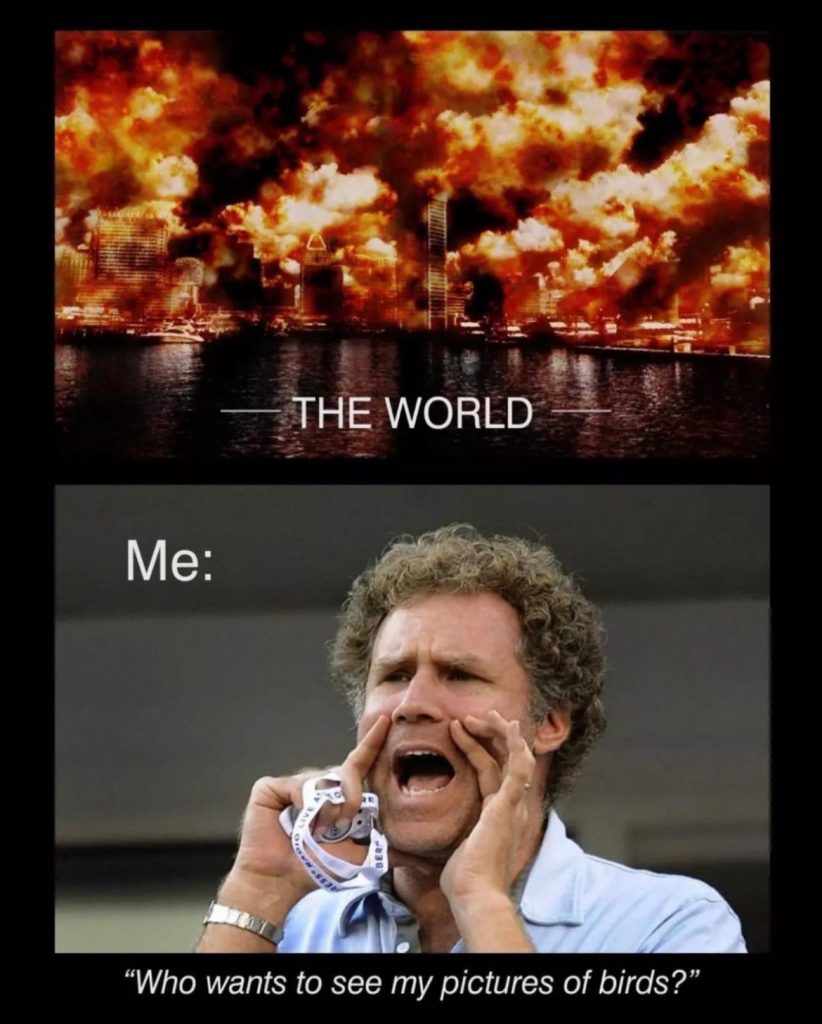 Creating toys is my form of art therapy. I can strengthen my resiliency by continuing to be creative in the face of adversity. When I continue to post silly photos online, I'm not ignoring world events, I'm putting my feelings into a place where I can process them.
'Resilience is very different than being numb. Resilience means you experience, you feel, you fall, you fail, you hurt. You fall. But, you keep going.'

Yasmin Mogahed
It's been done before
Did you know that the superheroes that we know and love were born out of the chaos of WWII? If you've not read The Amazing Adventures of Kavalier and Clay by Michael Chabon I encourage you to do so. This is a fictionalized account of the Golden Age of comic books. The story is inspired by the lives of Jack Kirby, Bob Kane, Stan Lee and others. 
I'm sure that creating a character like Superman helped these men with their own resilience. And by doing so, they inspired countless others to be the best people they could. Creativity is its own superpower. Not only does it help me to process my feelings, I use it to connect with people who feel the same way. What I am feeling right now is not unique. By connecting with others with similar feelings, I can help us both process the chaos. 
Don't stop. Keep creating! Join our challenge this month [and beyond!]. Show us your feelings about [waves hand wildly] everything! Make us feel what you're feeling. Take the angst, the fear, the joy, the helplessness and put it where it can be effective: your art. When you do, you will be strengthening your own resilience…and ours.
"A good half of the art of living is resilience."

– Alain de Botton