Welcome to another Feature Friday! This week we're showcasing the work of Weston Wilkerson, aka @850sithlord on Instagram. Dive in to the Q&A and his toy photography artwork below.
What's your day job, country of origin, languages you speak, background in photography?
For my day job, I'm a family advisor for a Catholic cemetery here in my hometown. I live in Pensacola, Florida, and have no extra languages, and absolutely no background in photography!
How long have you been a toy photographer and what attracts you to this hobby?
I've been doing toy photography for about five years, off and on, but I've been really dedicated the past two years or so. I'm attracted to the storytelling of it all!
Where do you get your best photography ideas?
From other community members—there's so much talent out there! Also comics, video games and everyday life.
Tell us about your process in creating images from original thought to final photo image.
I usually sit down at night and grab a figure I want to shoot, and while I'm spending time with my wife and daughter, watching TV or a movie, I'll kind of pose him and imagine who or if he would fight someone. Then I kind of just let it flow naturally. I might set it up and not shoot but wait a few days and walk by it and rearrange things, and then finally sit down and shoot it. (It's weird, I know.)
What photography editing software do you commonly use in your image creation, and how does it help you express your ideas?
I use Lightroom on my main computer and then transfer over to Photoshop Express or Photoshop Fix. As far as expressing ideas with the software, it's nice to put figures into flight. And I'm not good at tangible ACBA (Articulated Comic Book Art) shots.
What is your current equipment setup and why is it your favorite?
My setup is pretty simple: Canon 7D, tripod, two Lume Cubes, two Ulanzis, my Extreme-Sets, and some Atmosphere Aerosol, and we're rolling!
Do you have a 'high-end' and 'low-end' set of gear for your photography?
It's pretty balanced.
Tell us your favorite photography environment (indoor or outdoor) and why it's the place where you like to create your best work.
We live on the Gulf Coast and the beaches are beautiful. I love shooting on the beach or outdoors in the woods!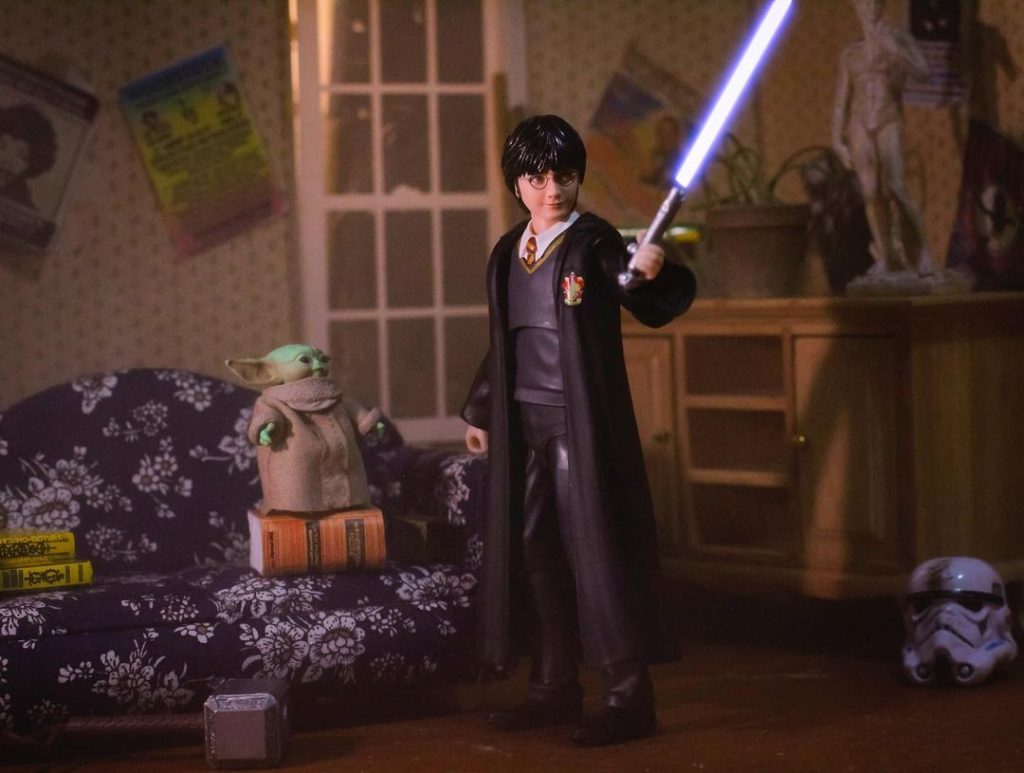 What are the essential tools in your toy photography arsenal and what might we find surprising in your tool kit (i.e. bubble gum, peacock feathers, etc.)?
Wire, pair of snips, blue tack, cotton and nothing really surprising. Maybe some Oreo crumbs?
What kind of reaction are you looking for from your viewers?
I want them to have fun!
What has been your most treasured feedback?
When people ask to buy prints without me advertising it.
Toy photography can present some unique challenges. Tell us about some of your more memorable ones and how you overcame them.
Setting up shots on the beach and the waves snatching figures out to sea!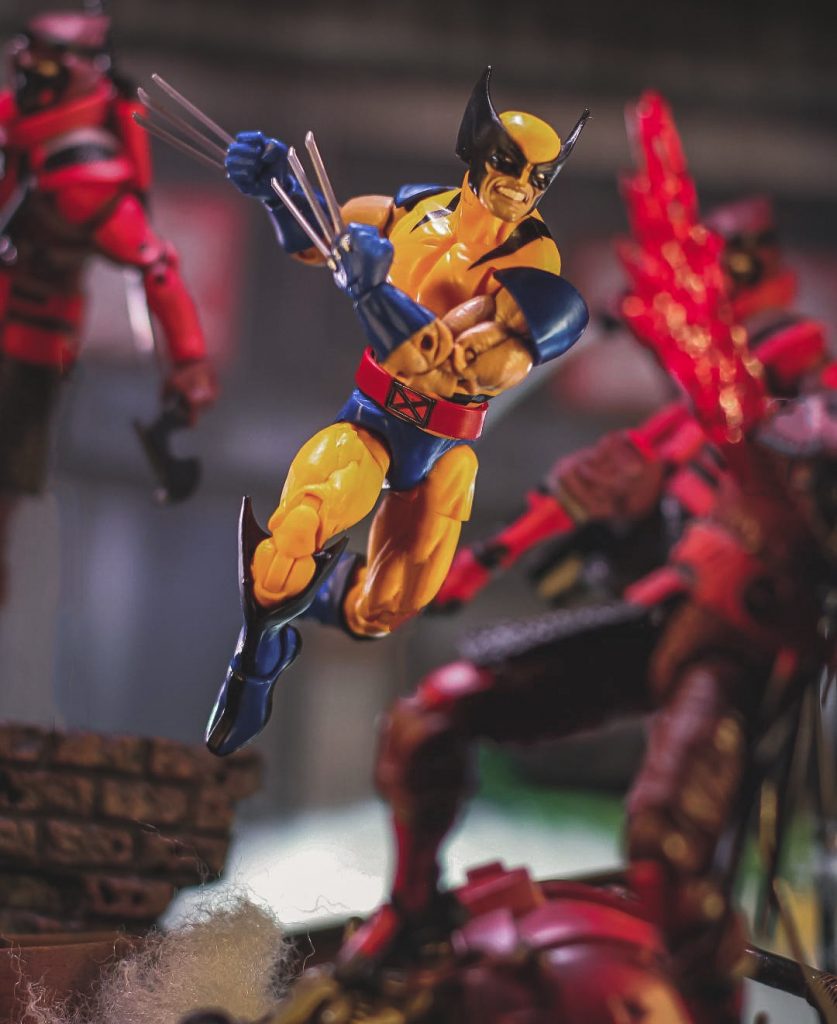 There are a lot of toys out there to photograph. What is your favorite toy line and why?
My favorite toy line is anything Marvel/DC/Star Wars SHF or Mafex.
What is your favorite toy photography-related memory?
The most memorable setup was when I was shooting the McFarlane BlackBeard (Edward Teach) from the Assassin's Creed line and a big wave came and scooped him up and took him out into the gulf. Something about it just felt right!
You have an amazing portfolio of toy imagery. Which shot has an unexpected story behind it?
I know it might sound tacky, but all of them. What's cool, at least for me, is that I can still go back and look at each picture and remember what was going on in my life around that time.
What are some common mistakes you see in other people's images and lighting setups?
I don't know, but I know in mine it's lightning. Always has been. I'm just now getting comfortable and confident with my lighting setup and studying the angles and where to focus it.
Who are your greatest influences—toy photographers or otherwise?
So many. I really love @jasonbmichael's storytelling. He's a huge influence. @dickyabais (Dicky Setiawan Abaies) always has some of the cleanest shots and @photoy72 (Paul Massey) is one of my favorites!
Your work is fantastic, but everyone has to start somewhere. If you could go back in time and talk to your younger self, what would you make sure you knew on day one of your toy photography journey?
Don't buy that action figure. Buy these Lume Cubes Best Buy has on sale for $49.99 a piece. D'oh!
What are the most important tips a new hobbyist should know if they are interested in pursuing toy photography?
Work on your lighting.
What else would you like us to know about you or your photography?
Thanks for checking it out!
What is your greatest toy photography achievement?
Being featured in the Exclu 2020 magazine.