My friends, hear me and rejoice! This post marks my 100th post on toyphotographers.com! That's a lot of writing, and something I am quite proud of. It is customary at such milestones to reflect on the previous 99.

Ninety-nine is an interesting number. Nena once sang of "99 Red Balloons" going by. Jay-Z raps about his 99 problems, but [coming up with ideas for 100 posts on toyphotographers.com] ain't one. To quote my favourite band, The Tragically Hip, I am now "Ahead by a Century."

Speaking of famous Canadians with connections to 99, the best hockey player in the history of the known universe, Wayne Gretzky, wore the number 99. When I say he's the greatest, I ain't kidding. At 2,857 career points, he has 950 more points than the next best player in NHL history, and 1,300 more points than the highest active player in the NHL—some of his records may never be beaten. His number, 99, is the only one to be retired league-wide by the NHL. As a kid, he was one of my heroes.

He is/was the greatest of all time, a real G.O.A.T. Despite being a rookie in 1979, Gretzky was already known as The Great One way back when I was a kid in the 1980s. That was before I had even seen a goat!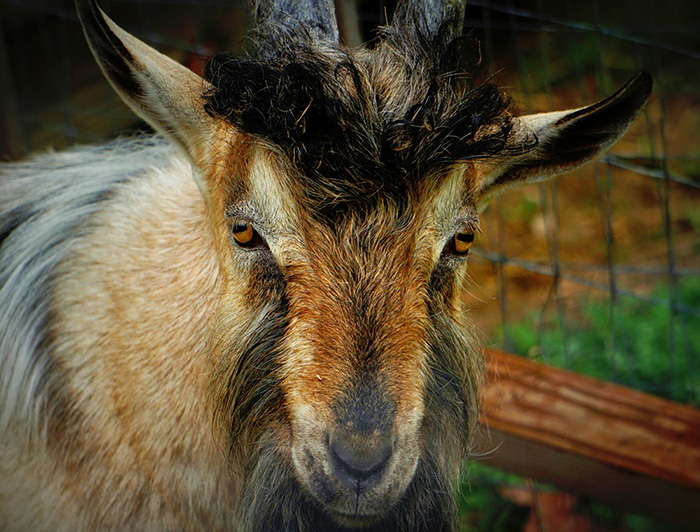 Oh yeah, this is a toy photography blog…
So what better way to mark this occasion than with a picture of The Great One. So I did just that. I went on to Amazon.com and bought a McFarlane Toys NHL Sports Picks Legends Series 1 figure of Wayne Gretzky wearing his classic Edmonton Oilers 99 jersey (incidentally the 1984 Oilers is regarded as the best NHL team in history). I went about turning it into a photo.

Now, unlike Wayne's status of being The Great One, McFarlane is, being charitable, deeply challenged at realistic face sculpts. Their hockey models also completely lack articulation. So I was limited in my posing options, and my processing options, so I went with a painterly look. I think I managed to make the best of it.

So, without further ado, I present to you, the Great One, Mr 99 himself: The Great Wayne Gretzky.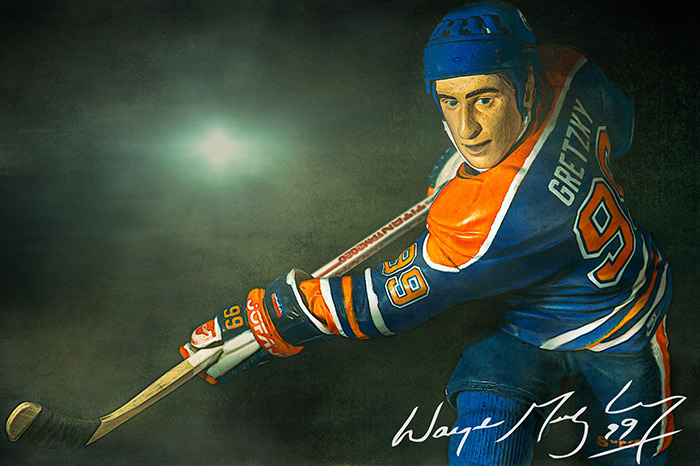 Now… what should I write for my 101st post?
[dave]
Want more toy photography goodness? Subscribe to our weekly email round up so that you never miss a post. You can also listen to episodes of the podcast! You can follow my work at @therealstudiodave.